Austin's reputation for bohemian living was cemented among the indie-film set by Richard Linklater's "Slacker," a cult classic set in the city and shot for $23,000 in 1989. One memorable exchange runs along the lines of: Character A: "Sorry I'm late." Character B: "That's OK. Time doesn't exist."
"Low rent, fine weather and a tolerance for eccentricity have for decades shaped the Texas capital's laid-back culture into a paradise for dropouts," The New York Times observed in its review of the film. If living isn't quite so cheap anymore. In fact, home prices are on a climb that shows no sign of reversing itself — Austin maintains its appeal not only for dropouts (who probably can't afford it anymore), but for university students, techies, startup founders, musicians and others.
The city draws rave reviews. U.S. News and World Report called it the best place to live for the second year in a row in 2018. Austin was the fastest-growing major metro in the U.S. in 2020, growing 3% over the previous year — 184 new residents every day. The metro area's population now stands at about 2.3 million, making it the country's twenty-ninth largest.
No sign of a letup in frenzied housing market
Those 184 people a day have to live somewhere, and the continuous influx has led to a very competitive housing market. When Curbed magazine reported this summer on the city's "wild" real estate market, it led with an anecdote about an East Austin house without central air-conditioning that got snapped up in four days for $2.6 million, $850,000 above the listing price. A home in not-very-trendy Brushy Creek got almost a hundred offers in a weekend.
"Totally insane," said one agent.
The median home price in the Austin-Round Rock area has hit $536,000, up more than a third from last year, and homes are spending an average of just three weeks on the market, down from more than six. The rise in median prices hugely outstrips the national figure of 10%. Housing supply is "critically low," according to the Austin Board of Realtors, meaning new homes may go up only in the suburbs, though there has long been talk about changing zoning laws to allow increased density.
Rents have climbed lately, too: As of July, they were 11.9% higher than in 2020. If that's not the same dizzying rise as in home prices, it still beats the national average of 8.4% and the state average of 7.9%.
Population growth is anticipated to continue, points out Edward Friedman, a director at Moody's Analytics. "Housing starts are 20 to 30% higher than the last boom, of 2005-2006," he said. "No one thought they would get that high again. Austin is there."
Paired with a Zillow forecast that the price of a typical metro-area home will rise by 17.8% over the coming twelve months, Austin offers opportunities for investors.
From a slacker haven to HQ for tech mavens
The slackers in "Slacker" have picked up their laptops and headed for the city, nestled in the beautiful Hill Country, the nickname Silicon Hills. The love story between the region and tech dates back to 1984, when a University of Texas freshman named Michael Dell launched a computer company that would grow to titanic proportions.
The Texas capital is one of the beneficiaries of a widely reported exodus from Silicon Valley. LinkedIn data shows it is the top recipient of tech migration among U.S. cities over the last year, outstripping Nashville, its closest contender, by more than one-third. STEM occupations currently account for almost 12% of all jobs, the fifth highest among large U.S. metros. "This is a 30-year story that just keeps going," says Friedman. "Now, anybody who's anybody is here."
The city was home to some 6,500 startups and tech companies, as of 2019.
Apple is building a billion-dollar campus that will hire 15,000, making it the city's largest private employer.
Tesla picked Austin for one of its new "giga factories," a $1.1 billion facility that will employ 5,000.
Oracle announced in December it is moving its headquarters from San Francisco to Austin.
These companies join other major employers like IBM, Samsung, and AT&T that have already found a home in Austin.
A lot of that growth, points out Mark Roberts, executive director of the Real Estate Center at UT's McCombs School of Business, comes without the subsidies that many cities offer. He's "amazed" at the work of the Austin Economic Development Department. The department has labored, in collaboration with local and state government, to diversify the city's economy since it took a hit after the burst of the dot-com bubble of the 2000s.
And since all the Oracle, Tesla and Apple employees haven't even arrived yet, as Curbed warned, housing prices have nowhere to go but up.
Housing fever, meet cedar fever
If some are making out like bandits on selling their homes, there's always a downside. Soaring prices, predictably, have put the brakes on what seemed an inexorable drive to increased diversity.
"​​The whitening of the urban core is indeed striking," said city authorities of the latest figures. Experts don't expect things to look any different a year from now. Remember that Zillow forecast about rising house prices.
The city's infrastructure wasn't designed to handle all this growth. A Texas A&M study indicted the traffic as the tenth-worst of any city in the U.S. (Voters have approved a tax increase to help pay for Project Connect, which will include a new rail system, a downtown transit tunnel, and expanded bus service.)While the climate is inarguably mild for Texas, the climate holds a threat that many new arrivals learn about only when they pull their U-Hauls up to the curb. Even the Lone Star State devotees at Texas Monthly don't downplay cedar fever, "a scourge, a plague that smites the just and the unjust," allergies caused by local tree Juniperus ashei (ashe juniper) that can cause sufferers to sneeze three hundred times a day.
The late newspaper columnist Molly Ivins, meanwhile, darkly called Lone Star State politics "the finest form of free entertainment ever invented." When the majority Republicans recently proposed a slate of new voting laws, for example, Democratic legislators chartered a flight out of the state to deprive them of a quorum. (They eventually came back; the voting laws passed and were signed by Gov. Greg Abbott.)
Music, food and a laid-back vibe
Nicknamed Bat City (there are more of the flying creatures in the area than people) and Hippie Haven (just watch "Slacker"), the city has plenty to recommend it, from the natural beauty of the surrounding Hill Country to live music, great food and multifarious cultural assets. The city has a relaxed culture, is welcoming to outsiders, and a reputation that keeps drawing new residents. Texas's state constitution bans personal income taxes, another lure for tech companies and outsiders.
The South by Southwest music festival (aka SXSW) has always exceeded expectations, with a hundred and fifty anticipated attendees for its inaugural outing in 1987 ballooning to seven hundred on the first day. It added film and comedy and, later, new tech; Twitter gained early buzz here. Some 160,000 attended in 2019. All those visitors have a smooth trip in and out; Condé Nast Traveler named the city's Austin-Bergstrom International Airport the 10th-best in the country in 2020, and it's the country's third fastest growing. Visitors don't have to look hard to find scrumptious smoked meats, breakfast tacos, and craft beer. And the culinary offerings go beyond barbecue; Travel + Leisure dubbed the city "America's next great food town" six years ago.
University town sets the stage for a tech hub
"Before Austin was a tech hub, it was a university town," says Friedman, the Moody's economist, "which raises kind of a chicken-and-egg question, because the state university has had a big-time computer science department for decades."
The state system's flagship campus just admitted one of its largest-ever freshman classes, bucking the pandemic-era trend. Graduation rates have risen from only half in 2010 to nearly three-quarters in 2020. A major feather in the state system's cap: a pair of researchers in the molecular biosciences department won recognition for work to engineer an antibody to fight the novel coronavirus.
Twenty-six other colleges and universities (combined enrollment of nearly 180,000) also provide area employers with well-educated workers. Nearly 45% of residents hold a bachelor's degree, well above the national rate of 36%. With a median age of 33, it's one of the younger cities in the country, Mark Roberts points out, which lends vibrancy.
High art finds a home in Austin, too. The Washington Post praised Ballet Austin as "one of the nation's best-kept ballet secrets." UT's Blanton Museum of Art is home to a spellbinding chapel-like building by Ellsworth Kelly, the only structure the famed artist has designed, and the Harry Ransom Center holds a complete copy of the Gutenberg Bible. Preserving the city's reputation for funkiness is an outsider art landmark, the Cathedral of Junk, which contains as much as 60 tons of trash, and reflecting the state's diversity is the Mexic-Arte Museum.
"It's a remote-work world now," says Friedman, "but there's always going to be some value in the face to face." The mix of people that are drawn to the state capital, and its continuing growth, he feels, make the city a great bet for companies and their employees.
"I'm not persuaded," he says, "that you don't do better if you're in a place like Austin."
More from MediaFeed:
The US city that Boomer homebuyers are flocking to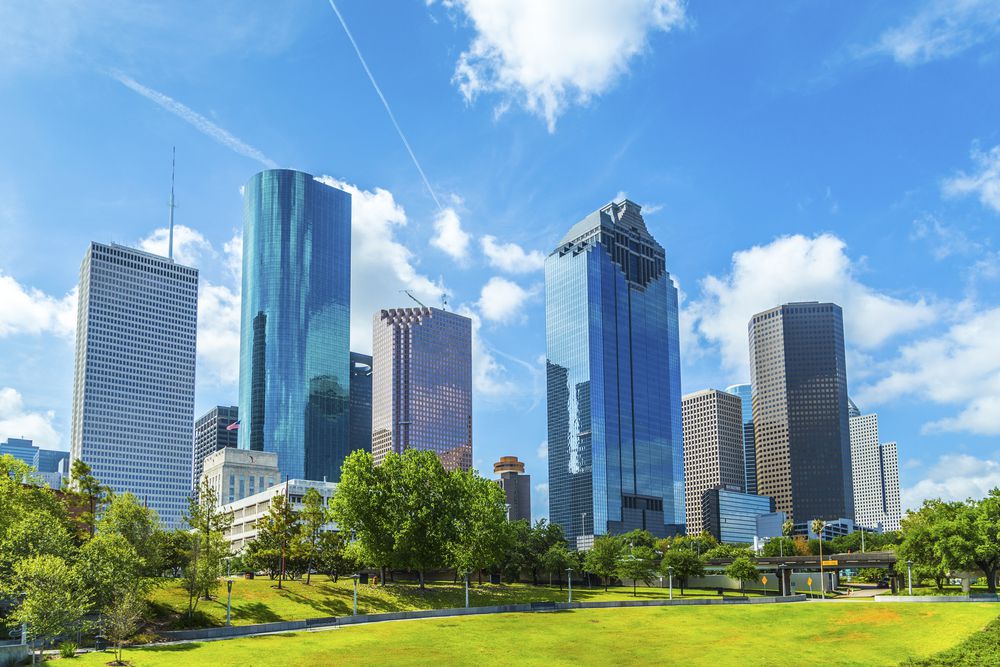 Featured Image Credit: RAUL RODRIGUEZ / iStock.
AlertMe