In the age of the Great Resignation, employee retention has jumped to the top of the list of concerns for many businesses. According to data from QuickBooks' 2022 Pay and Benefits Survey, 49% of small businesses are expecting it to become harder to retain good employees within the next year.
Employee retention is important for the well-being of your employees and employee productivity and output. When employees feel satisfied, they get more done and remain at the companies they feel valued at.
So what does this mean for you as a business owner and how can you reduce your turnover rate and encourage your employees to stay?
Below, we'll cover common reasons why employees leave their jobs and the best employee retention strategies you can use to ensure you can attract and keep top talent at your company.
Why do employees leave their jobs?
If you're wondering how to retain employees, let's start with common reasons why employees quit their jobs in the first place. Money isn't always the sole driver of employees exiting their work environment, a lot of other factors come into play—like lack of flexibility and benefits.
Here are some of the common reasons employees leave their jobs: 
Benefits
Dissatisfaction with pay
Dissatisfaction with the company and/or culture 
Lack of flexibility and remote work
Lack of promotions
Culture
Misaligned values
Lack of full-time employment
Stress and burnout
Lack of career growth
Unsuitable culture
Other
Lack of appreciation and support 
Boredom and unfulfillment
Unhappy with management 
Higher pay and opportunities and other businesses 
16 employee retention strategies for employers to consider
A happy and engaged workforce is key to increase employee retention. Let's dive into 16 of the best employee retention ideas that can lead to a workforce that will stay with you for the long run.
1. Proper hiring techniques
Employee retention can be harder to achieve if you're not hiring correctly, which can leave room for plenty of mistakes during the hiring process. Work to be open and honest about position needs and responsibilities during the hiring and onboarding process so employees are aligned with your business goals from the get-go. 
Pro tip: In your job interviews, look for soft skills such as emotional intelligence and communication. Take a holistic approach and avoid hiring based on just experience or just personality.
2. Consistent onboarding process 
Create a consistent onboarding process for new hires that focuses on ways of working and culture, including a detailed overview of job expectations and a layout of what to expect in their first 30 to 90 days in the role. Pair new employees with a mentor for consistent communication and feedback when needed. 
Pro tip: Create a warm welcome experience with your entire team to introduce new employees and help make them feel welcomed and part of the team. 
3. Clear and open communication
In a world where remote and hybrid work is the new norm, effective communication is key. Without strong communication, employees won't feel comfortable coming to you with questions, problems, and ideas that can benefit them and the company. Give your employees plenty of opportunities to be heard and, most importantly, listened to. 
Pro tip: Implement a true open door policy that allows for communication to be a foundational part of employee engagement.
4. Offer training and professional development
Employees want to feel like they're progressing in their position and that there's always room for growth. Investing in development opportunities not only shows employees that you value them but can also benefit your business by helping your team build new skills. Research shows that the retention rate for employees who are offered professional development opportunities is 34% higher. 
Pro tip: Implementing training days and opportunities for employees to develop their new skills is imperative to employee retention and morale.
5. Work-life balance
It's more important than ever to make employees feel like they have a fair work-life balance. In fact, 72% of employees consider work-life balance important when looking for a job. A healthy work-life balance is pivotal to employee turnover, so make sure you're prioritizing this for your employees. 
Pro tip: Whether you're offering flexible hours, hybrid schedules, or no-meeting days, be intentional in communicating to your employees the importance of work-life balance in your business.
6. Proper compensation
Competitive pay can not only help attract talent to your business, but it can also help retain your employees. As an employer, it's important to align employees' positions with the proper market rate and adjust accordingly. 
Our data found that two-thirds of small businesses have given larger-than-usual pay increases in the last year to help combat inflation. When employees are compensated fairly and competitively, it can stave off the temptation some employees may feel to seek outside employment. 
Pro tip: Use annual, bi-annual, or quarterly reviews to review your team's compensation and performance, while staying on top of inflation trends. This can help you better monitor when raises are needed to help your business stay competitive and retain top performers. 
7. Implement scheduled raises
No one likes to guess when they'll receive a higher wage, and it's slowly becoming evident that larger pay increases must be made. The longer you wait to give employees raises, the quicker they'll be to look elsewhere for an employer who will.
Pro tip: Communicate early on during the hiring process about when employees can expect performance reviews and wage increases. It's easier to run a race when you know where the finish line sits.
8. Employee benefits
Most employees want a career, not just a job—especially top performers. With this, they want a complete benefits package and management that is invested in their growth; as opposed to just a decent salary. Cater your compensation package to your employees' needs for a worthwhile employment experience. 
Services like QuickBooks can help you and your team manage their benefits, including 401k plans and health insurance.
9. Provide a clear growth path
Career pathways give employees a well-planned road map for growth. All employees should benefit from knowing what their next step will be, including the additional responsibilities they'll have.
However, research has found that 73% of employers said they find fostering employee development important, but, in reality, only 49% of employees feel the same.
Pro tip: Make sure you're setting clear expectations for growth and next steps in your employees' career paths.
10. Mentorship programs
Mentorship isn't just something you should be implementing in the onboarding phase—it's pivotal for ongoing team building and connection. Having an assigned mentor for your employees gives them an outlet to ask questions, ask for help, or just someone to talk to during difficult projects and tasks. 
It's a commonly overlooked perk but is imperative to effective employee retention strategies. According to Harvard Business Review, over 90% of employees found that having a mentor helped them become better leaders and managers at work.
Pro tip: Pair new employees with a mentor in the onboarding phase and have mentors set aside monthly one-on-one time with their mentees so they always feel supported.
11. Gather employee feedback
Feedback from your employees is crucial to help you pinpoint things your business may need to improve on. Make sure you're acting on the feedback you receive where possible to help build trust and increase job satisfaction so your employees feel heard and valued. When they feel like they're a valued member of the business, the likelihood of them staying with you increases. 
12. Prioritize health first
People want to feel like their work-life balance is a top priority in the eyes of their employer—and it should be. Your employees will feel more appreciated when they feel you value them and their well-being outside of just work. Health matters and emergencies happen, so be there for your employees without them feeling like they are at risk of losing their jobs. 
Pro tip: As an employer, prioritize mental health days, ergonomic office features, affordable health insurance, and flexible PTO for your staff to make them feel valued. 
13. Encourage PTO
Time is precious in your business, but paid time off is important to fostering employee well-being and a healthy work-life balance. Consider offering a PTO policy that gives your workers peace of mind to take time off without the worry of having to dip into their vacation time if they need to take a sick day or mental health day.
Pro tip: Depending on your line of work, additional PTO and unlimited time off can be the difference between retaining top talent or losing them to a new job with a more lucrative compensation package. If you have the means, consider a trial period to see how it affects morale and retention within your business
14. Foster praise and recognition
No one likes to go unnoticed, and recognition every now and then can go a long way. In fact, one survey found that 82% of employees are happier when they're recognized at work. When your employees feel valued in the workplace and are happy in their roles, it impacts whether or not they choose to stay with your company. 
Pro tip: Small steps like creating a gratitude email thread and basic initiatives like a face-to-face saying "good job," or a Slack channel shoutout can be the difference between an employee feeling unnoticed and one that feels acknowledged and appreciated.
15. Provide flexibility
Today's hybrid and remote work culture made flexibility a top priority for employees. Flexible schedules offer employees a better work-life balance and more time to do things like pick their kids up from school, go to doctor's appointments, and run errands. Of course, with the flexibility, it's still important to set expectations, but instilling this trust in your employees can lead to a happier workforce. 
Pro tip: If possible, allow employees to choose their work arrangement—whether they prefer to stay in office, work from home, or want a hybrid option. 
16. Make diversity, equity, and include (DEI) a priority
Diversity, equity, and inclusion (DEI) efforts are something that employees value now more than ever. Research shows that DEI initiatives are extremely important to employees and could be make or break employee retention and satisfaction. 
Pro tip: Set clear and measurable DEI goals and integrate DEI strategies into your business decisions, plan, and culture. Be open and transparent with your team and always remain proactive about looking for ways you can improve. 
How to track employee retention rate
As you implement these employee retention strategies, it's important to track your retention rate. Your retention rate is the percentage of employees who stay at your company for a period of time and is usually calculated on a yearly basis—however, this calculation can work across any time period. Calculating annual employee retention is a simple formula:
Retention rate = (Number of employees now ÷ Number of employees at the end of the set period) x 100
For example, let's say you want to calculate your retention rate over a six-month period. At the start of the six months, you had 60 employees, and today you have 57 employees. So, your employee retention rate would be 57/60 x 100, or 95%. 
If you have a low retention rate, calculating more frequently—like once every quarter—may be beneficial to help you keep a close eye on your progress and make improvements when needed.
In addition to your retention rate, there are other metrics you should analyze to track results on employee retention:
Retention per manager
New hire satisfaction
Talent retention turnover
Voluntary vs. involuntary turnover
Employee satisfaction
Tracking results is one of the most important retention strategies for employers because it gives you a baseline to grow from. Having a solid starting point and tracking how retention strategies impact your turnover rate will give you actionable data to implement change within your organization. 
How to modify or create an employee retention program
To ensure you're properly retaining your talent, an employee retention program is key. An employee retention program is simply a plan of action on how to retain your employees, helping save you time and money.
Start by measuring your employee turnover: Using the employee retention formula, figure out your employee retention rate over a set period of time. 
Analyze the data to find out why team members are leaving: Look back on information from employee feedback forms and exit interviews to determine any commonalities. 
Have an open discussion with your management team: Lean on your management team for additional feedback and input on employee happiness and strategies they suggest. 
Prioritize which retention strategies are important to your business: Based on your data,, come up with new strategies and continue to implement ones that keep your current employees at your company. 
Implement those retention strategies: Work your strategies into your business plan and culture for the long run, not just when retention rates are low. 
Have periodic check-ins to reevaluate the data: Recalculate your retention rate yearly, bi-yearly, or each quarter. 
Make adjustments when needed: Based on new data, make changes to your strategies where necessary and continue to gather employee feedback. 
Prioritize retaining your top talent
Investing in proper employee retention strategies can help you retain your top performers so you don't waste time or money trying to find a replacement. An employee retention plan can help you build a loyal, engaged team, which can be key to business growth and success.
Build employee retention strategies into your business plan rather than implementing them only when it's convenient or when employee turnover is on the rise. Create and follow a strategic retention plan to see how it shapes the turnover within your company.
This article originally appeared on Quickbooks and was syndicated by MediaFeed.org.
Do you make more than the average American your age?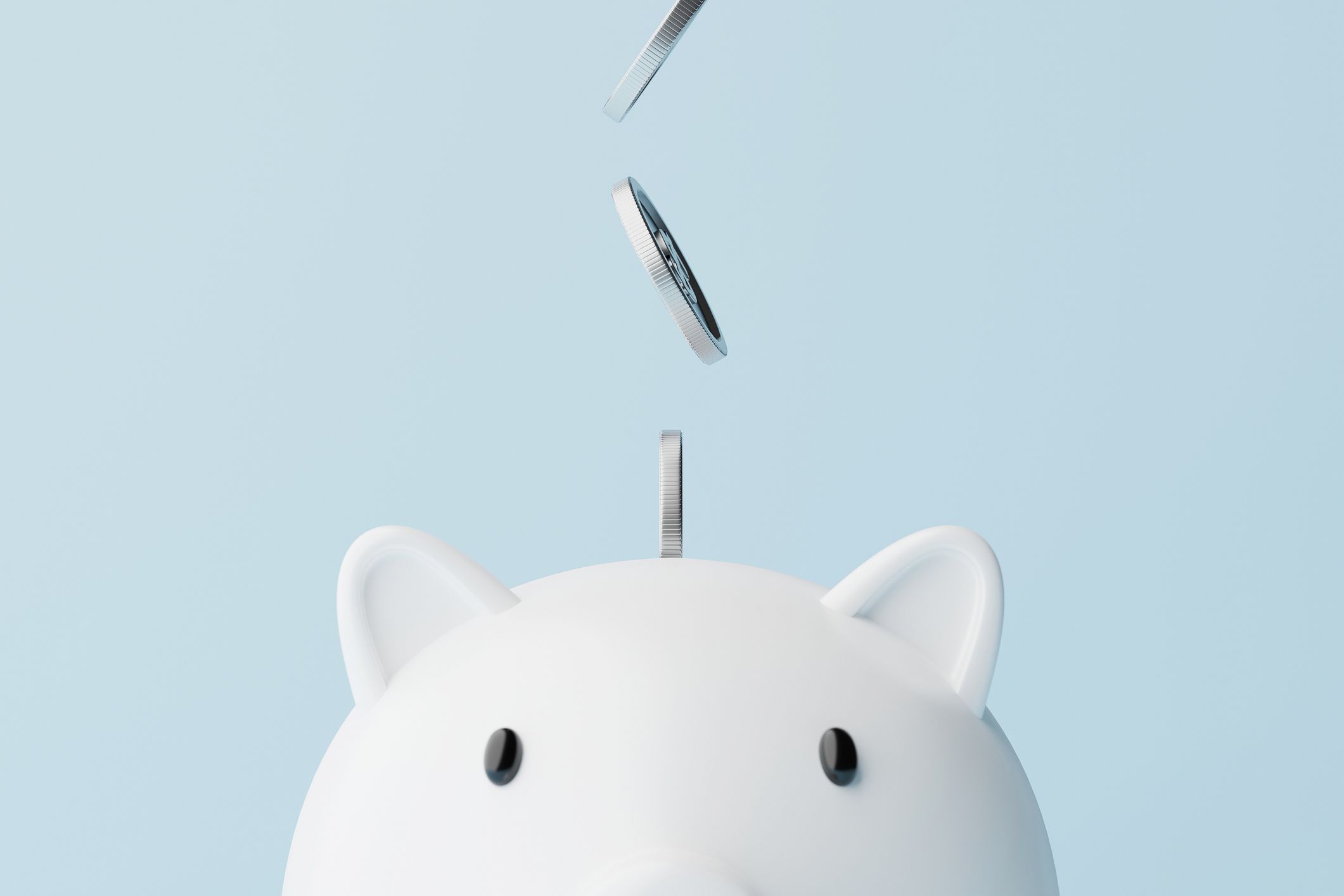 Featured Image Credit: DepositPhotos.com.
AlertMe