As Dorothy said, there's no place like home. For those looking to trade big-city life for white picket fences, more square footage, good schools, parks, and a slower pace, the suburbs may be the perfect spot to call home.
Seekers may want to look at local market trends to get a feel for prices and demographics and then zoom in on a bedroom community.
Although the country abounds with 'burbs, we're highlighting the 50 best suburbs in the U.S. to make the search for the perfect neighborhood to buy a home easier.
Related: 20 most affordable cities based on cost per square foot of homes
1. Chesterbrook, Pennsylvania
Niche, using government data and community reviews, crowned Chesterbrook first in its ranking of best U.S. suburbs. With great public schools and an intimate feel (just 4,714 residents as of the latest census), this Philadelphia suburb is leafy and cozy.
2. Holly Hills, Colorado
For a small-town feel and great public schools, hop on over to Holly Hills. This Denver suburb is home to just over 2,900, so you're likely to know a lot of your neighbors.
3. Penn Wynne, Pennsylvania
Real estate can get pricey in Penn Wynne (also known as Wynnewood). Home prices in this Philadelphia suburb are higher than 91% of the other neighborhoods in Pennsylvania. Locals are passionate about literature, music, art and theater, so expect plenty of culture here.
4. Carmel, Indiana
Carmel, north of Indianapolis, features neighborhoods rich in architectural diversity and low in crime. The biggest suburb on the list so far is home to more than 90,000 people.
5. Brookline, Massachusetts
This Boston suburb's public schools constantly receive high marks and welcome families from around the globe. At the Coolidge Corner School, for example, around 30% of students attend an English as a second language program.
6. Okemos, Michigan
The east side of Greater Lansing is beloved because of its low crime rates and the amenities at Michigan State University. Incomes are on the higher side in this area, as are home prices.
7. Los Alamos, New Mexico
This historic suburb is the birthplace of the atomic bomb, but it also happens to be known as a great place to live with a top-notch public school system and nature all around.
8. Ardmore, Pennsylvania
Those looking to put down roots in a suburban neighborhood that also has an urban feel will like Ardmore, another Philly 'burb, which has plenty of restaurants, bars, coffee shops, and parks to choose from.
9. Clarendon Hills, Illinois
This community southwest of Chicago offers top-notch education for children, a safe environment and a vibrant downtown.
10. Richmond Heights, Missouri
Richmond Heights offers amenities for both families and young professionals. With highly rated public schools, this St. Louis suburb also has a vibrant nightlife scene and good housing options.
11. Morrisville, North Carolina
Richmond Heights offers amenities for both families and young professionals. With highly rated public schools, this St. Louis suburb also has a vibrant nightlife scene and good housing options.
12. Stone Ridge, Virginia
Good public school, housing options, and diversity all helped Stone Ridge land the 12th spot on this list of top U.S. suburbs.
13. Swarthmore, Pennsylvania
Swarthmore has a small-town charm but is only a 20-minute train ride to Philadelphia's museums, theaters and bustling restaurant scene. The suburb offers more than two dozen forested trails for those looking to connect with nature.
14. Clayton, Missouri
Those looking to give their career a boost may find ample opportunity in Clayton. This St. Louis suburb employs over 7,300 people, mostly in educational services; professional, scientific and technical services; health care; and social assistance.
15. Berwyn, Pennsylvania
This wee Philadelphia suburb has 3,268 residents and offers an urban-suburban feel. Most residents own their own homes, and there are charming coffee shops, restaurants and parks to visit.
16. South Kensington, Maryland
Niche gave this 'burb stellar scores for having great public schools, being family friendly, and having a nightlife scene. It looks like Mom and Dad need to book a babysitter.
17. Cary, North Carolina
Cary affords fun, from outdoor concerts and movies to the annual Beer, Bourbon & BBQ Festival. Stop by the quaint downtown of this Raleigh suburb during the holiday season for a charming experience.
18. Cinco Ranch, Texas
Cinco Ranch's public schools, housing options, and job market can't be beat. A good cost of living combined with great outdoor and nightlife activities make this suburban swath outside Houston a hot spot.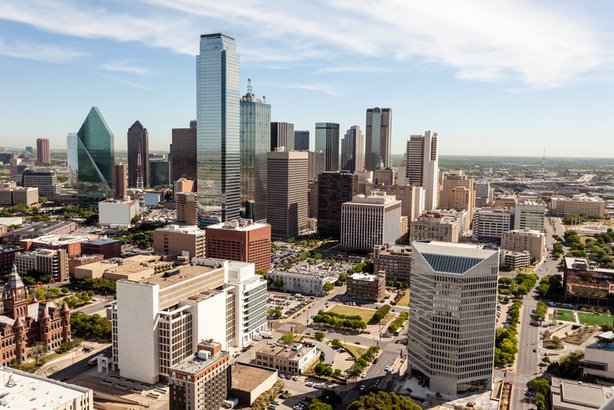 19. Coppell, Texas
Homeowners will be in good company in Coppell, near Dallas, where most residents own their homes. Families take advantage of the dense suburban feel, as well as great dining and recreation options.
20. North Potomac, Maryland
North Potomac, only about 20 miles from Washington, D.C., earned a high spot on this list, thanks to awesome public schools and family amenities, not to mention a walkable and diverse environment.
21. Madeira, Ohio
Can we give a shoutout to Madeira? This Cincinnati suburb scored an A-plus in Niche's rankings of public schools, housing, and suitability for families.
22. North Bethesda, Maryland
There are so many benefits of living in Bethesda that it's hard to keep track. Situated close to Washington, D.C., this suburb has its own dining, shopping and entertainment scene.
23. Arlington, Virginia
For those who love to hit the pavement, Arlington is the spot for you. The area is uber walkable but also has access to the Washington, D.C., Metrorail.
24. Sugar Land, Texas
While schools across Houston have mixed reviews, this Houston suburb has some of the highest rated elementary, middle and high schools in the area.
25. Short Pump, Virginia
Short Pump has a population of 27,526 and is home to lots of families and young professionals, who own their own homes. This dense suburban neighborhood outside Richmond has good schools, great housing options and plenty of nightlife to pursue.
26. Jericho, New York
Families will appreciate Jericho's highly rated public schools, parks, and other amenities. A diverse community and decent housing options also contribute to this Long Island hamlet, within reach of Manhattan.
27. Mount Lebanon Township, Pennsylvania
Architecture lovers will fall head over heels for this neighborhood (lovingly known by locals as Lebo). This Pittsburgh suburb blends sophistication and small-town charm. Take your pick from American Craftsman, stone colonials, Prairie and English tudor style homes.
28. Santa Monica, California
Santa Monica residents are lucky enough to live a stone's throw from the Pacific Ocean, and many live within walking distance of the famed Third Street Promenade and its many restaurants, shops and other amenities.
29. Brentwood, Missouri
This St. Louis suburb is home to a little over 8,000, many of whom are young professionals. Highly rated schools, a high homeownership rate, and a variety of parks and dining establishments make Brentwood one of the best suburbs in the Show-Me State and the country.
30. Buffalo Grove, Illinois
For those looking to escape city life, this Chicago suburb may be the perfect solution. Close proximity to the city creates a feeling of an urban-suburban mix that is ideal for families.
31. The Woodlands, Texas
Another Houston suburb makes the list. The Woodlands offers top schools, great housing options, a diverse community and nightlife to make the weekends more fun.
32. Innsbrook, Virginia
Innsbrook is a thoughtfully planned community that is an ideal place to live, work, and play. Fortune 500 companies, startups and small businesses are attracted to this Richmond bedroom community.
33. Creve Coeur, Missouri
This St. Louis suburb of 18,445 residents is one of the best places in Missouri to call home. The dense suburban neighborhood of Creve Coeur (Broken Heart) is full of homeowners, young professionals and retirees.
34. Decatur, Georgia
This Atlanta suburb has charming tree-lined streets and is 4 square miles' worth of exceptional dining, art and family-friendly amenities, combining small-town life with the perks of city living.
35. Alpharetta, Georgia
Situated between the North Georgia mountains and Atlanta, Alpharetta offers more than 300 recreational activities for families and singles to enjoy.
36. Prairie Village, Kansas
Prairie Village is a conveniently located suburb, as other cities completely surround it. Residents can benefit from the amenities in Kansas City or the ones near home.
37. Brighton, New York
Brighton is overflowing with historic charm. This Rochester suburb was established in 1814 and still features well-preserved 19th century brick homes.
38. Elm Grove, Wisconsin
Just west of Milwaukee lies the hamlet of Elm Grove. The small-town environment provides easy access to big-city opportunities and amenities, making it a good place to both live and work.
39. Long Grove, Illinois
Yet another Prairie State suburb makes the list. Long Grove is considered a great place to raise a family, thanks to highly rated public schools and low crime rates.
40. Ottawa Hills, Ohio
The second and last Ohio suburb to make the list of the most popular suburbs in the U.S. is Ottawa Hills. This village outside Toledo is safe, diverse and good for families.
41. Fishers, Indiana
The weather in Fishers can't be beat, with an average of 187 clear days every year and an average high temperature of 85 degrees in the summer. Moderate spring and fall seasons are enjoyable in this Indianapolis suburb, too.
42. Troy, Michigan
This affluent Detroit suburb has a sizable population of over 84,000. Low crime rates and a quirky local character make this an interesting and safe place to buy a home.
43. Chesterfield, Missouri
This St. Louis suburb is partly situated on the floodplains of the Missouri River. There is no shortage of attractions here, including historical houses, conservation areas and dining options.
44. Bloomfield Charter Township, Michigan
Over 42,000 people reside in this suburb of Detroit. The area has a sparse suburban feel, and many residents own their homes. Bloomfield Charter Township is full of retirees who can enjoy the local restaurants, parks and coffee shops.
45. Johns Creek, Georgia
The third Georgia suburb to make this list is Johns Creek, which is a large Atlanta suburb that is diverse, has good schools and is considered a great place to raise a family.
46. Cascades, Virginia
Virginia suburbs make up a 10th of this list, and Cascades is the fifth and final Old Dominion 'burb to rank within the top 50 in the U.S. The neighborhood has good public schools and great housing options.
47. Devon, Pennsylvania
This tiny suburb, another with a stake in Philly, is home to a little over 2,000 residents. Despite its diminutive size, Devon has some great restaurants and coffee shops but also offers locals a rural feel.
48. Madison, Alabama
The only Alabama suburb to make this list is Madison. Since its founding in 1808, this swath has flourished and today is a lovely place to both live and play.
49. Leawood, Kansas
Just 10 miles southwest of downtown Kansas City, Leawood offers access to city amenities but has a suburban feel.
50. Ellicott City, Maryland
This Baltimore suburb spans over five historic blocks and offers views of the scenic hills of the Patapsco River. The 'burb was founded in 1772 and offers old world charm with modern amenities.
Learn more:
This article originally appeared on SoFi.com and was syndicated byMediaFeed.org.
SoFi Home Loans
Terms, conditions, and state restrictions apply. SoFi Home Loans are not available in all states. See SoFi.com/eligibility for more information.
SoFi Loan Products
SoFi loans are originated by SoFi Lending Corp (dba SoFi), a lender licensed by the Department of Financial Protection and Innovation under the California Financing Law, license # 6054612; NMLS # 1121636  Opens A New Window.. For additional product-specific legal and licensing information, see SoFi.com/legal.
External Websites: The information and analysis provided through hyperlinks to third party websites, while believed to be accurate, cannot be guaranteed by SoFi. Links are provided for informational purposes and should not be viewed as an endorsement.
Third Party Brand Mentions: No brands or products mentioned are affiliated with SoFi, nor do they endorse or sponsor this article. Third party trademarks referenced herein are property of their respective owners.
Image Credit: Kamil Polak/ iStock
AlertMe