In the world of alcoholic beverages, there's long been a divide between wine and spirits. Save for sangria, a red-wine float atop a New York Sour, or sparkling wine on, well, anything and everything, the two liquids don't often meet in the same glass, mixing or otherwise.
But rosé isn't just any wine; it's become a category phenomenon: IWSR Drinks Market Analysis forecasts that pink vino will not just continue to grow, but do so by almost 70 percent from 2020 to 2024. What one can surmise from all this slaying at popularity contests is a simple truth: rosé is easy. Which isn't to say it can't be interesting, but as far as people and wine-insecurity goes, rosé defies that ever-constraining straight-jacket of wine snobbery. Case in point: The cache of cocktails using the vinous ingredient in stirred, shaken, and frozen concoctions. Here are a few of our current faves.
Fruity Frozen Rosé
(Special Equipment: 6 liter frozen slushie machine)
The texture and fresh flavors of Perfect Puree combined with a fruit-forward pink make this entry into the frose category by Kiersten Firquain, chef/owner of Legit Provisions in Napa, CA, a summer winner.
30 oz. The Perfect Purée Blood Orange Concentrate
30 oz. and Mango Concentrate, thawed
Rosé wine
Water
Combine blood orange and mango concentrate in slushie machine. Fill to top with equal amounts of water and rosé wine. Select ice cream mode and serve the mixture from the slushy machine.
Balsamic Cooler
Jillian Vose crafted a series of cocktails for Carandini, makers of traditional balsamic vinegar in Modena, and this refreshing, sweet-tart, non-alcoholic option with alcohol-free rose is a keeper.
3 oz chilled hibiscus tea
.75 oz Earl Gray tea syrup
.5 oz Carandini "Emilio" (Balsamic Vinegar of Modena PGI)
Non-Alcoholic Sparkling Rosé Wine, such as Töst
Grapefruit peel
Build drink over cracked ice in a medium sized wine glass, top with non-alcoholic sparkling rosé wine. Give a light stir. Garnish with grapefruit oils, discard the peel.
Earl Gray Tea Syrup
(makes about 1 liter)
500ml Earl Gray tea, strongly brewed
1000g cane sugar
Combine tea and sugar together in a pot. Bring mixture to a boil while stirring frequently. Remove from heat, store in an airtight container, and allow to cool at room temperature for 1 hour. (Caution: cooling too quickly or unevenly will result in recrystallization). After cooling, store in refrigerator.
Zoe Bradley's Fleur Sauvage
Floral artist Zoe Bradley teamed up with St. Germain liqueur to find cocktail inspiration in this zippy, gin-based, floral winner.
Combine the first four ingredients in a shaker with ice, and shake until cold. Double strain into flute, and top with sparkling rose.
Lychee Juice
Take one can of seedless lychee in syrup and blend until smooth. Strain through fine mesh sieve.
Sangria Tropicale
Is sangria the original wine cocktail? It may well be. We'll leave the historical niggling to the less thirsty, but we can all agree that it's a staple wine-based punch that's as easy to put together for a crowd as it is to sip on. This one comes from Miami bartender Gui Jaroschy.
Half a mango, chopped
1 strawberry
3 oz. chilled rosé wine
1.5 oz. Chinola Passionfruit Liqueur
1 oz. club soda
Muddle mango and strawberry in a cocktail shaker. Add rosé and Chinola. Shake well and strain into an ice-filled wine glass. Top with a splash of soda.
Rosé 75
This lovely, citrusy, gin-based cooler from the Mayrose Restaurant at The Duniway Portland hotel combines the double effect of both sparkling rosé and rosé bitters.
Shake gin, grapefruit juice, and bitters on ice. Strain into a champagne glass. Top with sparkling rosé. Garnish with a grapefruit twist.
Pomegranate And Cardamom Spritz
Summer without Spritz is like tomato sandwiches without the mayo: Just wrong. While rose has taken the country by storm, the Spritz cocktail has held its own in reach, showing up in heav rotation at cocktail bars that only a few years back may well have sprayed you with water from a soda gun if you asked for one. Here, bartender Blaze Powers combines these two popular kids in one refreshing drink.
3 tbsp pomegranate seeds
8 cardamom pods
3 oz. Avaline rosé
sparkling water
orange twist
Muddle pomegranate seeds with cardamom pods in a mixing glass. Add rosé and double-strain mixture through a fine-mesh sieve into a double rocks glass over ice. Top with sparkling water and garnish with the orange twist.
Paloma Del Oro
Created by Charles Joly, co-founder of Crafthouse Cocktails, for the 2022 Academy Awards, this easy-to-drink (like, really easy—you'll might throw back more than you meant to) is his riff on a classic Paloma, smartly accented by a healthy splash of rose champagne.
2 oz. Don Julio Reposado
½ oz. fresh lime juice
2 oz. fresh grapefruit juice
8 muddled mint leaves
½ oz. simple syrup
2 oz. rosé champagne (we suggest Lallier Grand Rose Champagne or Centinari Ardea Pacifica Centinari Franciacorta DOCG Rosé 2018, a NY International Wine Competition 2022 Double Gold winner)
Blend of smoked and pink salts
Mint sprigs
Combine tequila, lime, grapefruit and mint leaves in a Boston shaker. Muddle gently to extract mint oils. Add ice and shake lightly. Double strain (to remove mint bits) into an ice-filled Collins glass rimmed with the salt blend. Top with rosé and stir to combine. Garnish with a generous bouquet of fresh mint sprigs.
Guns & Rosés
Using Barcelona Wine Bar's excellent Spanish and Portuguese list for inspiration, beverage director Emily Nevin-Giannini created this refreshing cocktail to highlight the characteristics of rosé's summery spirit.
.50 oz. simple syrup
.50 oz. lemon juice
1 oz. peach nectar
.50 oz. vodka
.50 oz. Lillet Rosé
4 oz. Sao Joao sparkling rosé
2 dashes grapefruit bitters
grapefruit peel
Combine all ingredients in a wine glass and stir well. Fill with ice. Garnish with the grapefruit peel.
Sip It Slow
In this cocktail created by Josue Castillo, lead mixologist for East Boston's new cocktail lounge, Next Door, inspiration comes from the grapefruit and peach notes in Maison No. 9 rosé (created by prodigious pink Provencal winemaker Alexis Cornu for rapper Post Malone), beautifully accented by the grapefruit liqueur and rose Lillet. But its name? Consider it a simple suggestion that you can bypass on a hot summer day.
.75 oz. rosé wine
.75 oz. Pasote Blanco tequila
.5 oz. Giffar Pamplemousse Liqueur
.75 oz. Lillet Rosé Apertif
grapefruit twist
Add all ingredients into a mixing glass filled with ice and stir until cold. Strain into a double old-fashioned glass filled with ice and add the grapefruit twist.
Related: 
This article originally appeared on AlcoholProfessor.com and was syndicated by MediaFeed.org.
More from MediaFeed:
The one dive bar to visit in every state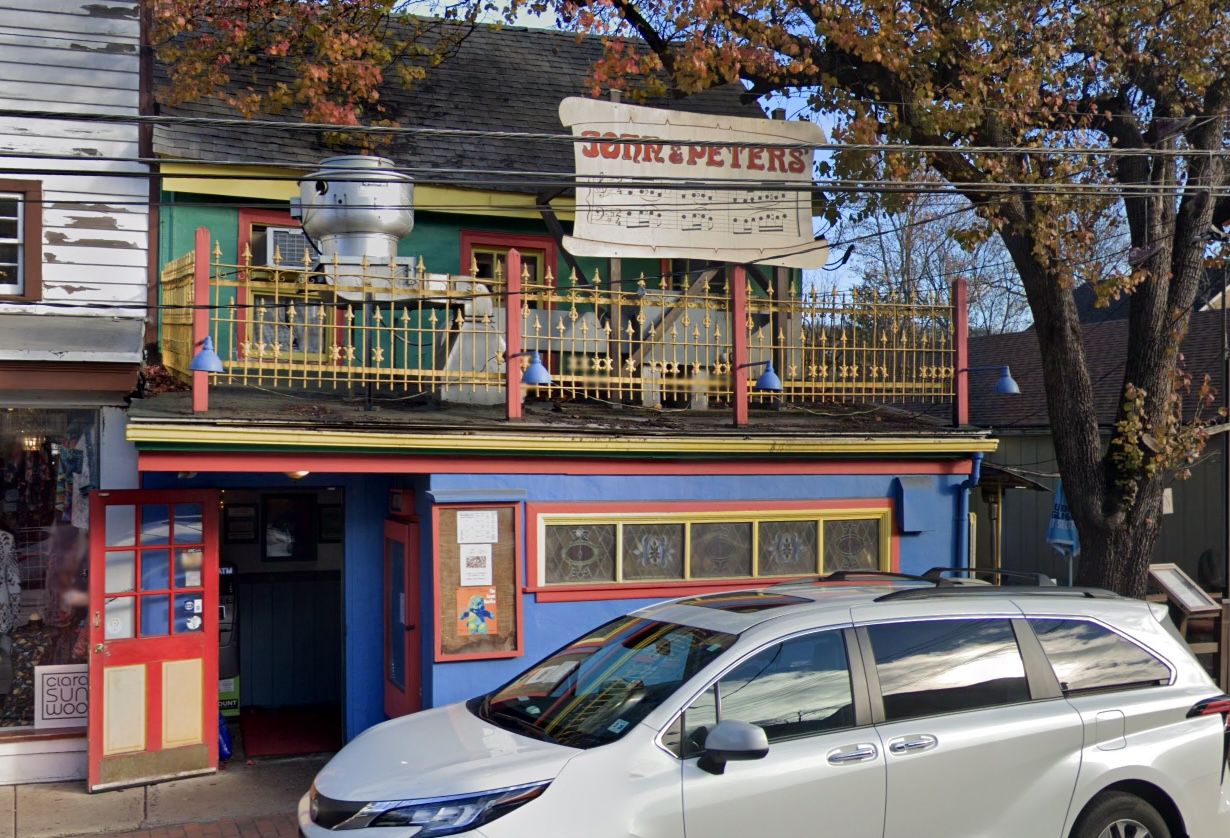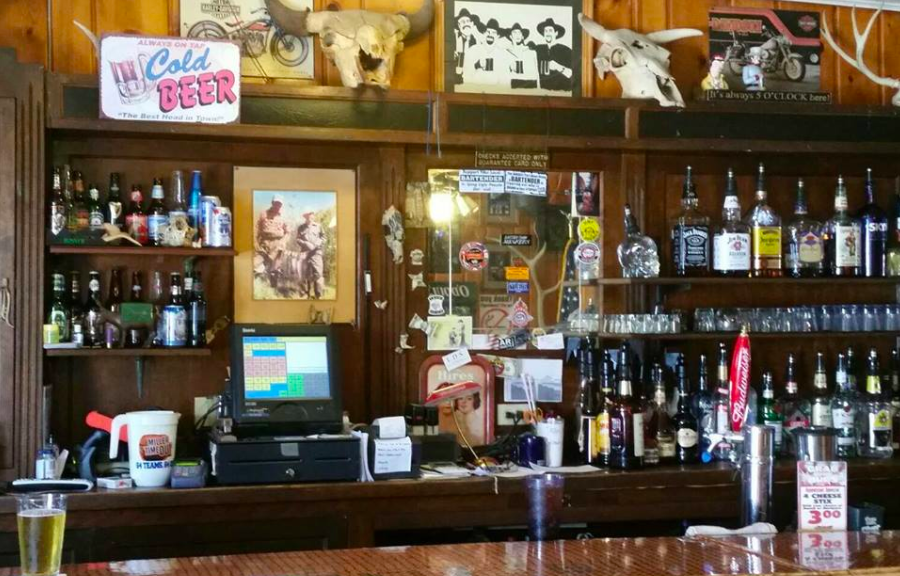 Featured Image Credit: Piero Facci / iStock.
AlertMe