Editor's note: Lantern by SoFi seeks to provide content that is objective, independent and accurate. Writers are separate from our business operation and do not receive direct compensation from advertisers or partners. Read more about our Editorial Guidelines and How We Make Money.
Before taking a stroll across the showroom floor, you might want to think about how to secure the best possible deal on your next car. Auto loan prequalification and preapproval are two different ways to get a sense of what kind of financing you might be able to get from a potential lender before sealing the deal—or even going to the dealership. Sometimes, you may see the two terms used interchangeably. But they're not identical, and it's important to understand the similarities and differences between the two things.
Related: Smarter ways to get a car loan
What Does Preapproval Mean?
Auto loan preapproval is a way that you can find out from a potential lender what kind of offer it is likely to extend to you for a car loan. That includes the lender's estimate of the amount of money it will be willing to provide. The offer is conditional and the terms are just estimates, but the preapproval is based on a thorough review of your finances.
In order to be preapproved, you typically have to provide information about your identity, address, income and employment status. And lenders will typically do a hard credit pull to verify your creditworthiness. If a lender preapproves you, typically you receive a letter from the lender listing the exact loan terms, interest rate, and the amount you can borrow. Preapprovals typically expire in 30 to 60 days, so it's wise to request one only when you're serious about buying your car soon.
Remember that getting preapproval does not mean that you have gotten the loan. You could still be refused or the terms could change, especially if your financial situation changes before you take out the loan—if, for instance, you lose your job.
What Does Prequalifying for a Car Loan Mean?
Auto loan prequalification is another way for a would-be borrower to determine whether they're eligible to receive a loan from a lender. But prequalifying is typically less rigorous and has fewer requirements. If the lender does a credit check for prequalification, it will usually be a soft pull.
If you want to be prequalified for a car loan, you'll likely be asked to provide your financial information to a lender or institution, which will often also do a soft credit check. Then, if you are prequalified, the lender will offer you an estimate of what you might receive. As with preapprovals, these numbers are not set in stone and can change before you purchase a car or you could even be denied the loan, especially if your information changes.
What Are the Benefits of Getting Preapproved?
There are several possible benefits to getting preapproved for a car loan:
1. It Can Reduce Purchasing Guesswork
Getting preapproved can make it easier to visualize the exact terms of a car loan, so you can have a firm budget in mind before you even start to shop. With a clear idea of how much you can spend, you can focus on vehicles that fall within that price range so you're fully prepared when it's time to start making monthly payments.
2. It May Create Negotiating Power
When you have a preapproval in hand, it lets dealers know you're a creditworthy buyer who doesn't have to be dependent on their financing. This may give you an extra bit of negotiating power, which can remove some of the stress from the car purchasing process. When you have a preapproval in hand, car salespeople may be less likely to try to pressure you into dealership financing options that cost more than you're comfortable paying.
3. It Can Help You Avoid Upsells
When it's time to sit down and sign the paperwork, having a preapproval letter can help you stave off unnecessary upsells and add-ons if you assert that you're not willing to go over the preapproved amount. In some cases, the dealer might even try to beat the preapproval rate, helping you lock in a better deal.
How Do You Get Preapproved for a Car Loan?
If you're wondering exactly how the car loan preapproval process works, here are some steps you'd typically take when you want to get preapproved:
1. Estimate Your Budget
Try to assess what you can afford to spend by way of down payment initially and then every month for your payments.
2. Review Your Credit Report
Before issuing a preapproval, lenders will typically review your credit history to see if they think you're likely to repay the loan on time. In order to do this, the lender generally conducts a hard inquiry, which can have a direct impact on your credit score. It can be a good idea for you to review your credit report before meeting with a lender. That way, you can help ensure there are no unexpected issues. If any of the information on your report is incorrect, you can dispute it before the lender makes the credit inquiry.
3. Gather Information About Your Ability to Pay
Lenders will also typically want extensive personal and financial information to show that you'll be able to afford the payments. It can be helpful to start pulling this information in advance so you'll have it ready. Consider preparing the following:
Proof of employment status
W2s and any other income verification information
Social security number
Identifying documents, such as driver's license, military ID, state ID or passport
Proof of assets
4. Review Loan Preapproval Terms
You'll want to be sure that the deal you're offered meets your needs. Factors to examine can include:
Loan amount. This is the total amount you can borrow. You can generally take out less money, if you so choose, since this may be more than you want to take out or may require higher monthly payments than you can make.
Loan term: This is how long you will be paying the loan back.
Interest rate and APR: This will let you know how much the loan is costing you.
Monthly payments: This is how much you will have to pay the lender back each month.
5. Shop Around For the Best Loan Offer
Generally speaking, simply taking the first loan offer you receive is not the soundest borrowing strategy. Getting multiple car loan offers from a few different lenders can help you review and compare different loan features in-depth, helping you get a desirable rate with terms that stay within your budget.
6. Hit the Dealership Floor
Once you've received auto loan preapproval from multiple lenders, it's time to take the best offer to the showroom and start shopping around. Since most preapprovals expire within 30-60 days, it's wise to apply for preapprovals within a short period of time and then get to the dealership sooner rather than later.
What Are the Benefits of Getting Prequalified?
Prequalification is a way to get a better idea about your odds of approval and the loan terms you might be likely to get before you submit a loan application. Some of the other benefits of getting prequalified can include the following.
1. You Get a Take on What You Qualify for
Getting prequalified may be less intensive than getting preapproved, but it still paints a pretty detailed picture of how creditworthy you look to a lender. Seeing what responses you get from potential lenders can give you a good sense of what kind of loan you're likely to be offered.
2. It Gives You a Sense of Your Budget Limits
Going through the prequalification process may not give you a definitive loan offer, but it can help you estimate how much loan you're likely to get and how much you can expect to pay in monthly payments before you even enter the dealership.
How Do You Get Prequalified?
The process of getting prequalified for a loan is somewhat similar to getting preapproved for a loan, though typically a little less rigorous. Here are a few steps you might typically take.
1. Determine Your Budget
As with preapproval, the first step in the prequalification process is figuring out a budget that fits your financial goals so there are no surprises after you drive off the lot.
2. Gather Information for Lenders
Your potential lender will likely want to know about your identity, income, employment status, and current debt obligations. Having things like your social security number, ID, proof of income, and housing payment info handy can be helpful. In most cases, it will also make a soft credit pull, so if you have concerns about your credit you may want to look at your credit report prior to contacting a potential lender.
3. Pay Close Attention to the Loan Terms
Prequalification isn't considered a guarantee of loan approval. So this is a good time to scour the loan terms—before any formal agreement. Here are some figures to review in detail:
Loan amount: How much you can borrow from the lender
Loan term: How long you'll have to repay the loan
Interest rate and APR: How much you'll pay the lender to finance the loan each month, and what fees and other costs might be involved
Monthly payments: Your minimum monthly payment over the loan's lifespan.
Prospective car buyers don't necessarily have to choose between prequalification and preapproval. Prequalification can be an initial step when you're at the browsing stage. But when you get serious about your car purchase, you may want to get preapproved. Bear in mind that, unlike prequalification, preapproval typically requires a hard credit pull, which can have a negative impact on your credit, so you don't want to take it lightly. But it can also signal to car dealers that you are a serious buyer—and that you're not reliant on the dealership for funding.
The Takeaway
Regardless of whether you opt for applying for a prequalification or preapproval for a car loan—or end up doing both sequentially—you may be able to use the processes to your benefit. Both options can potentially help you develop a budget before you begin shopping seriously. Just remember that asking for a preapproval serves as a more formal declaration that you intend to buy a car (and takes more work), while getting a prequalification is a more casual request for an estimate of what a lender could offer you.
Learn more:
This article originally appeared on LanternCredit.com and was syndicated by MediaFeed.org.
Lantern by SoFi:
This Lantern website is owned by SoFi Lending Corp., a lender licensed by the Department of Financial Protection and Innovation under the California Financing Law, license number 6054612; NMLS number 1121636. (www.nmlsconsumeraccess.org). All rates, fees, and terms are presented without guarantee and are subject to change pursuant to each provider's discretion. There is no guarantee you will be approved or qualify for the advertised rates, fees, or terms presented. The actual terms you may receive depends on the things like benefits requested, your credit score, usage, history and other factors.
*Check your rate: To check the rates and terms you qualify for, Lantern conducts a soft credit pull that will not affect your credit score. However, if you choose a product and continue your application, the lender(s) you choose will request your full credit report from one or more consumer reporting agencies, which is considered a hard credit pull and may affect your credit. All loan terms, including interest rate, and Annual Percentage Rate (APR), and monthly payments shown on this website are from lenders and are estimates based upon the limited information you provided and are for information purposes only. Estimated APR includes all applicable fees as required under the Truth in Lending Act. The actual loan terms you receive, including APR, will depend on the lender you select, their underwriting criteria, and your personal financial factors. The loan terms and rates presented are provided by the lenders and not by SoFi Lending Corp. or Lantern. Please review each lender's Terms and Conditions for additional details.
Personal Loan: SoFi Lending Corp. ("SoFi") operates this Personal Loan product in cooperation with Even Financial Corp. ("Even"). If you submit a loan inquiry, SoFi will deliver your information to Even, and Even will deliver to its network of lenders/partners to review to determine if you are eligible for pre-qualified or pre-approved offers. The lenders/partners receiving your information will also obtain your credit information from a credit reporting agency. If you meet one or more lender's and/or partner's conditions for eligibility, pre-qualified and pre-approved offers from one or more lenders/partners will be presented to you here on the Lantern website. More information about Even, the process, and its lenders/partners is described on the loan inquiry form you will reach by visiting our Personal Loans page as well as our Student Loan Refinance page. Click to learn more about Even's Licenses and Disclosures, Terms of Service, and Privacy Policy.
Student Loan Refinance: SoFi Lending Corp. ("SoFi") operates this Student Loan Refinance product in cooperation with Even Financial Corp. ("Even"). If you submit a loan inquiry, SoFi will deliver your information to Even, and Even will deliver to its network of lenders/partners to review to determine if you are eligible for pre-qualified or pre-approved offers. The lender's receiving your information will also obtain your credit information from a credit reporting agency. If you meet one or more lender's and/or partner's conditions for eligibility, pre-qualified and pre-approved offers from one or more lenders/partners will be presented to you here on the Lantern website. More information about Even, the process, and its lenders/partners is described on the loan inquiry form you will reach by visiting our Personal Loans page as well as our Student Loan Refinance page. Click to learn more about Even's Licenses and Disclosures, Terms of Service, and Privacy Policy. 
Student loan refinance loans offered through Lantern are private loans and do not have the debt forgiveness or repayment options that the federal loan program offers, or that may become available, including Income Based Repayment or Income Contingent Repayment or Pay as you Earn (PAYE).
Notice: Recent legislative changes have suspended all federal student loan payments and waived interest charges on federally held loans until 01/31/22. Please carefully consider these changes before refinancing federally held loans, as in doing so you will no longer qualify for these changes or other future benefits applicable to federally held loans.
Auto Loan Refinance: Automobile refinancing loan information presented on this Lantern website is from Caribou. Auto loan refinance information presented on this Lantern site is indicative and subject to you fulfilling the lender's requirements, including: you must meet the lender's credit standards, the loan amount must be at least $10,000, and the vehicle is no more than 10 years old with odometer reading of no more than 125,000 miles. Loan rates and terms as presented on this Lantern site are subject to change when you reach the lender and may depend on your creditworthiness. Additional terms and conditions may apply and all terms may vary by your state of residence.
Secured Lending Disclosure: Terms, conditions, state restrictions, and minimum loan amounts apply. Before you apply for a secured loan, we encourage you to carefully consider whether this loan type is the right choice for you. If you can't make your payments on a secured personal loan, you could end up losing the assets you provided for collateral. Not all applicants will qualify for larger loan amounts or most favorable loan terms. Loan approval and actual loan terms depend on the ability to meet underwriting requirements (including, but not limited to, a responsible credit history, sufficient income after monthly expenses, and availability of collateral) that will vary by lender.
Life Insurance: Information about insurance is provided on Lantern by SoFi Life Insurance Agency, LLC. Click here to view our licenses.
More from MediaFeed:
How to refinance an auto loan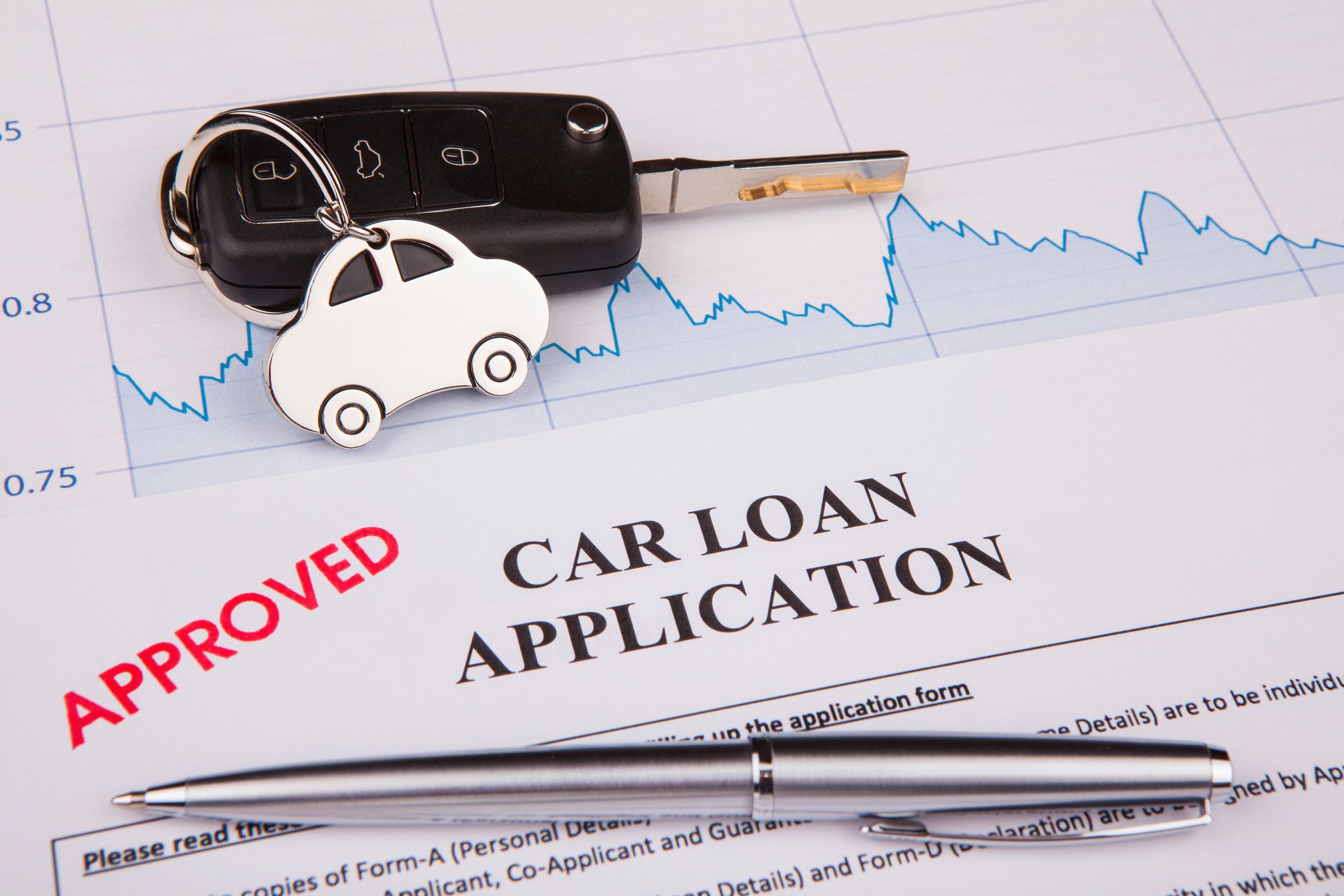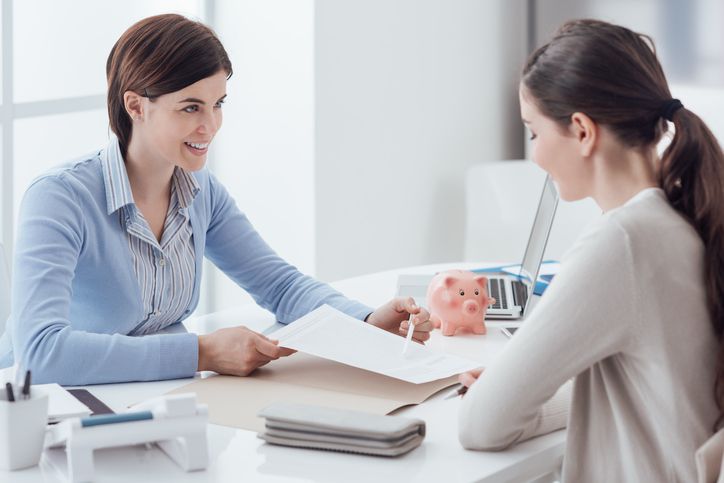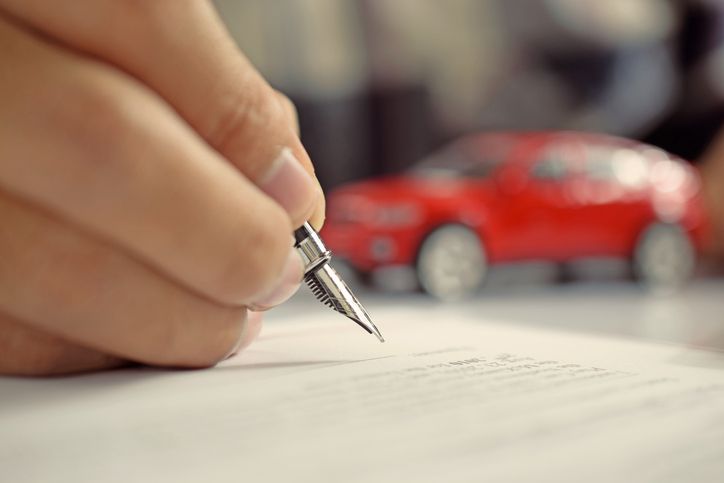 Featured Image Credit: Burhanuddin Helmi/istock.
AlertMe