Collision coverage pays for necessary repairs if the policyholder's car gets damaged after colliding with another vehicle or object. This coverage type is typically included as part of a full coverage policy. Other inclusions are liability and comprehensive coverage. There are various factors to consider in determining if you do need collision coverage or not. Among these are your vehicle's age, value and location. MoneyGeek breaks down these considerations to help you determine if collision insurance is worth it for you.
Do You Need Collision Insurance?
By law, most states require some form of auto insurance. However, they often only mandate liability coverage. No state requires full coverage insurance, which includes collision coverage.
That said, if you're financing or leasing your car, the lender or leasing company may require you to have collision coverage.
When to Get Collision Insurance Coverage
Because state laws don't mandate collision insurance, drivers need to consider their personal circumstances to determine if they could benefit from this coverage. Below are some scenarios where having collision insurance is a practical choice.
You have a high-value car: Drivers who have high-value cars may find it practical to have collision coverage. It can help pay for major repairs after a collision, which tend to be more expensive for high-value vehicles.
You can't save enough to replace your car: When deciding if collision insurance is worth it, consider your finances. Can you afford to replace your car if it's totaled? If your answer is no, then having collision coverage may be worthwhile.
You're leasing or financing your car: If you're leasing or financing your car, then you may need to get collision coverage. In most cases, lenders and auto financing companies require this coverage.
You live somewhere with many uninsured drivers: If you live in a state with a high rate of uninsured motorists, you may have a higher risk of getting in an accident with an uninsured individual. Collision coverage is an excellent option to protect your property from loss because it covers the cost of repairs or even car replacement.
Having no collision insurance puts you at risk of going without coverage if you cause an accident. In this case, your liability insurance and the other party's insurance won't cover your expenses, and you'll be forced to pay for these costs out of pocket.
MONEYGEEK EXPERT TIP: Collision coverage is crucial because it provides you with additional protection against unexpected expenses. It covers the repair or replacement of your vehicle if it hits an object or another car.
When to Drop Collision Insurance Coverage
Having collision coverage can be beneficial for many drivers. However, it may not be necessary for some people. Below are some of the scenarios where it may be more practical to drop collision insurance.
Your car is low-value: If you own an older car, you may consider dropping collision coverage. For instance, if your deductible and coverage costs are higher than the actual cash value of your car, then collision insurance is not financially worthwhile.
You have enough savings to replace your car: If you have enough savings and you're willing to spend it on replacing your vehicle if it's damaged, then you may opt to skip collision insurance.
You can pay out-of-pocket for repairs: If you have enough funds and are willing to spend out-of-pocket to pay for car repairs, then you may choose to drop collision insurance.
You rarely use your car: Paying for collision insurance may not be practical if you drive infrequently since your chances of getting into an accident are lower than the average driver's.
In some cases, it is better to drop collision coverage. For instance, if you're driving an older car, you may end up paying more for auto insurance than the actual value of your vehicle by adding collision coverage. That means you're more likely to receive less than the annual premiums you have been paying if you make a claim.
MONEYGEEK EXPERT TIP: In some states, drivers have the option to have self-insurance. With this, the car owner assumes all responsibilities to protect their vehicle by leaving a cash deposit with a state agency or buying a surety bond. If you choose this, you can drop collision coverage and reduce the cost of your auto insurance premium.
FAQs About Collision Coverage
How much car insurance you need depends on your individual circumstances. These commonly asked questions can help you figure out if collision insurance is worth it for you.
How do I decide whether or not to get collision coverage?
When deciding whether or not you should get collision coverage, it's crucial to consider your financial situation, the value of your car and your location. But if you're leasing or financing your vehicle, your lender may require you to have collision insurance.
How much collision coverage do I need?
Generally, it's best to get enough collision coverage to be able to replace your car if it's totaled in an accident.
Do I need collision insurance on my old car?
If you are financing or leasing a car, you will likely need collision insurance even if it's an older car. If you've paid off your vehicle, consider the cost of your premium and deductible and make sure it is not more than the car's actual value.
What happens if I have no collision coverage?
In most cases, expenses for repair or replacement of the car will be covered by the auto insurance policy of the driver at-fault in an accident. However, if the driver is uninsured or underinsured and you don't have collision coverage, you'll have to pay out-of-pocket for your coverage.
Related:
This article
originally appeared on MoneyGeek.com and was
syndicated by MediaFeed.org.
More from MediaFeed:
The scariest drives in America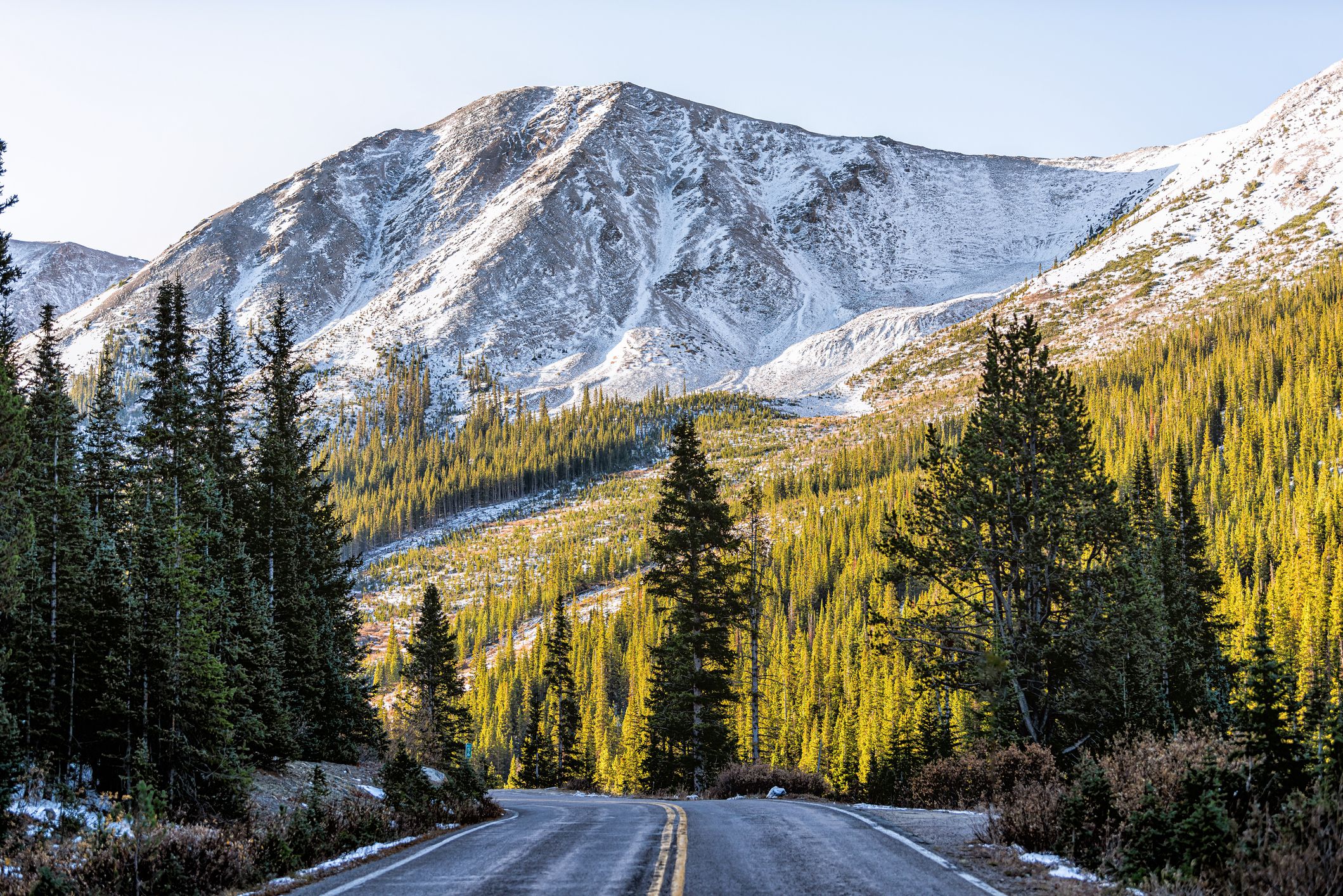 Featured Image Credit: DepositPhotos.com.
AlertMe