Everyone wants to save more money. But in 2022, it's arguably more challenging than ever before.
In fact, you can see that gas prices are soaring, grocery prices are rising, and the overall cost of living has increased significantly over the past couple of years.
So if you're looking to cut back daily costs and want to learn how to live frugally, then you've come to the right place.
Let's get started.
1. Auto-Invest with as Little as $5
If you're ready to reshape your life and work toward financial freedom then one of the best frugal tips is to start investing – any amount that you can. I'm not talking about investing $1,000s or even $100s.
I'm talking about investing an amount as small as $5 through the Acorns app.
Acorns makes it easy (it takes no longer than 5 minutes to download and set up your account) and automatic to invest in good (and low-cost) funds.
Related: Apps that Pay You Real Money
2. Start a Budget
Before you spend another cent, take some time to sit down and create a budget.
Determine how much you earn
Calculate how much you spend
If you find yourself in the following 2 situations:
You are spending more than you earn
You are spending as much as you earn
Then it's seriously time to start a budget that's visually easy to understand and can actually help you set your finances straight.
Budgeting is likely one of the most important frugal living tips for singles since you are the sole income earner and should be 100% on top of your finances.
When I lived by myself on a $2,000 monthly salary in Miami, my budget was my guide in life.
My go-to choice for budgeting is You Need A Budget.
Remember that a budget can help you:
Realize how you are spending your money
Cut out excess expenses
Save more
To start a budget, you have to track every single cent you spend.
Be true to yourself, don't skip over any expenses – because only then will you truly see where you can cut out excess expenses and start your frugal living journey.
3. Build Your Credit Fast
Building your credit (and credit score) can have a serious impact on how much you spend in interest payments:
The better your credit score the lower your interest rates
The lower your interest rates, the lower your payments
However, a large chunk of your credit score is based on your history – how long you've had your accounts open.
In other words, the longer you've had your accounts open, the more likely your credit score will be higher. What if you're a recent college student or an immigrant who doesn't have a credit history?
How do you build your credit and payment history if you can't even qualify for a credit card?
One program that I've seen my friends use is Self Credit Builder
Through Self Credit Builder you build your credit history (and simultaneously your FICO/credit score) even if you don't have a credit history.
Here's how Self can help you:
Apply for a "loan" (it's not actually a loan) using a CD, which is FDIC insured
Make monthly payments until they equal the total CD value
The total CD value will be paid to you
Why would you go through a process like this – just to pay yourself? Because Self helps you build your payment history – and with that, your credit score. Assuming you don't miss any payments, Self is a super-easy way to build your credit, even when you have no credit.
While building credit might be one of the more unusual frugal tips, a higher credit score does mean more money in your wallet. And that's what this article is all about.
4. Pre-wrap Your Holiday Gifts
Each year, Americans spend roughly $3.2 billion per year on just wrapping paper.
That's insane!
I typically spent about $30 per year each year on:
Wrapping paper ($10 on average for a roll of 3)
Stuffing paper
Gift bags
Ribbons
Bows
Why would you spend so much money on something that is made to be ripped and torn apart?
Case in point: One of the best frugal living hacks is to stop buying wrapping paper. Save yourself the hassle, time, and money.
Instead, consider pre-wrapping a shoebox in wrapping paper and reuse these shoeboxes around for each holiday season.
Chances are, the people you are giving your gifts to won't notice, remember, or care. What matters is that they spend their holidays and birthdays with you!
5. Learn Outside of the Classroom
Sometimes the things that you learn in the regular classroom just don't always apply to life in general.
For example, I never learned about personal finance in school.
There are many things that you can learn outside of the classroom to:
Change your mindset
Help you save money
Increase your network
Increase your self-confidence
All of these points can likely lead you to live a more fulfilling and wealthier life.
If you're looking to start your frugal living journey by positively adapting your mindset, then consider checking out Udemy. Udemy is the classroom outside of the classroom. You can learn about virtually anything – from business to programming.
Pro Tip: Generally speaking, I recommend investing at a minimum 3% to 5% of your gross annual income in yourself.
Remember, that the best return on investment is when you invest in yourself.
6. Sell Your E-Products on Social Media [Hint: It's free!!]
I'm not kidding when I say that one of the best frugal tips and tricks is to increase your income – and then save (and invest) it!
And your social media account could be a top income-producing asset.
Truth be told, I never liked social media, because I thought it would be a time waster and an energy drainer.
However, social media can be a double-edged sword:
It can waste your time if you aimlessly scroll through your feed
It can make you $1,000s if you promote a product and sell it to your audience
The top-selling products on social media include:
eBooks
Online courses
Coaching services
Note: Social media is one of the best places to promote products and it's free.
Any money that you do earn from your social media side hustle, you should consider investing in stocks, for example.
Related: How to Make Money on Twitter
7. Make Your Own Soap
Warning: This might be an example of extreme frugal living, but making your own soap still does the trick.
The average hand soap dispenser costs between $3 and $7, depending on the store and soap you buy.
Typically, your soap will last you about 1 to 4 weeks.
Let's do some math to figure out how much you could spend per year:
One of your best bets, if you want to learn how to live frugally, is to avoid buying expensive, foamy hand soap.
It's a luxury and your wallets will feel it over time.
Here's what you can do instead:
Take regular dish soap
Mix 3 ounces of dish soap with 9 ounces of water (a ratio of 1:3)
You can save $0.22 on every ounce of soap, even if you didn't mix it with water.
Now you have foaming hand soap at a much cheaper price!
Pro Tip: You'll really see a difference if you multiply your savings on a 10-year basis.
While saving roughly $0.22 on every ounce of soap might not sound like a lot up front, if you consistently follow and implement my frugal lifestyle tips over time, you'll start seeing a pretty big difference in your budget.
8. Use Binder Clips!
I use binder clips for just about everything – not just for paper or office supplies.
My mom showed me this trick, and it's stuck with me since I was a teenager:
Use binder clips in place for food bag clips (you save money, and you can repurpose the binder clips).
Here's a bonus binder frugal living tip:
Binder clips are fantastic at holding cables in place
Just run the cord through the 2 metal loops of the binder clip and voila!
You have a cable holder.
Talk about one of the most epic frugal ideas!
9. Cut the Paper Towels
If you're environmentally friendly and just really hate spending money on paper towels (like me), then it might be time to simply cut out those paper towels.
Here's what I would suggest instead: If you're a car nerd like my husband, then you'd know that the microfiber cloths that most car guys use to polish their cars are also a great alternative to use for paper towels.
The microfiber towels are:
Washable
Eco friendly
Cost-effective
Win-win-win!
While microfiber towels might cost you a little bit of money upfront (typically between $12 to $25 for a set of 20+ towels), they can last you for a very long time – if you take care of them.
10. Consolidate Your Debt
If you feel like you're drowning in credit card debt, you are not alone.
One of the easiest ways to chop up your credit card debt is to consolidate the debt through Tally. Tally makes it simple to stay on top of your credit cards. You scan your cards. If you qualify, tally gives you a line of credit at a low APR and manages all your payments. No late fees. No gimmicks. Just a faster way to pay down your balances.
Mark Cuban once said, "If you use a credit card, you don't want to be rich."
While Mark Cuban is spot on – especially if you carry credit card debt – there may be times when maintaining a credit card (with a $0 balance!) is necessary.
However, remember to pay off debt as fast as possible.
Crush your credit card debt ASAP.
11. Cut the Fancy Coffee
Some of you might cringe, but cutting the fancy coffee is one of the critical tips for frugal living that you'll want to implement.
We are a coffee-consumer society.
Sadly, however, most Millennials seem to focus more on their coffee than their retirement and investment accounts.
While coffee could be a reason why you're not pursuing your frugal living goals, don't scratch coffee entirely from your list.
Just use a traditional coffee maker instead and then you can contribute those $1,000's per year into your retirement account.
Financial freedom, here you come!
12. Make Money While Watching TV
This is one of my all-time favorite frugal tips… earning more money – the easy way!
Imagine this: You're curled up in your bed, tucked into a blanket, watching your favorite Netflix show and you're making easy money on the side.
It's actually possible!
Check out the ySense paid survey platform and see how you can earn a couple of extra dollars. From my experience, you can earn about $50 per month all while watching TV!
It might not be enough for a sustainable part-time job, but it's certainly enough to invest, pay off debt or simply use toward something fun.
13. Make Money Playing with Dogs
Have you ever dreamed of playing with dogs – man's best friend – and earn money?
With this frugal hack, you can, if you sign up with Rover.
With Rover, you can be a:
Dog sitter
Dog walker
Dog boarder
You set your own hours, provide any combination of pet services, and set your dog preferences.
If you truly commit to working with Rover, you could earn anywhere up to $1,000 per month!
I've been on the consumer side of Rover and gave my French Bulldog to a Rover dog boarder and had nothing short of a fantastic experience:
They were communicative
They sent me photo updates
They cared about my Frenchie
If you love dogs and want to earn some spare change, this might be the app for you – to earn a bit extra as you pursue your frugal living goals.
14. Start a Blog
Guys and gals, if you:
Love writing
Are an expert in an area
Are decent with computers
then starting a blog is likely one of the best frugal lifestyle tips because you can earn unlimited amounts of passive income – in the long term.
Note: It takes time to build and earn passive income from your blog. If you're not a patient person and hate writing, then this might not be the right step for you – which is OK!
I started my blog with HostGator and have never looked back.
Once you've set up your website, have a rough idea of what you're going to write about, and have established a loyal audience, you may want to consider:
Implementing ads
Creating a product to sell
Becoming an affiliate marketer
The key, just as with blogging, is that progress will take time.
But, if your goal is to find financial freedom and pursue frugal living in retirement, blogging might be a great start.
15. Rent Out Your House or Your Room
If you're looking for ways how to be frugal, then consider reducing your housing costs.
Housing costs account for over 1/3 of the average American's budget – so this is an expense we can certainly reduce if you're looking to follow the frugal living movement.
In fact, the typical budgeting rule of thumb for housing debt expenses recommends individuals spend less than 28% of their gross annual income.
Some ways to reduce your housing costs include:
Turn off the lights and water more often
Rent out a spare room
Rent out your home
I've had some friends actually rent out their homes and move back to live with their parents rent-free.
This allowed them to:
Have someone else pay for their mortgage costs
Save massively for their financial goals
Before you find a tenant, make sure you consult with an attorney or at minimum do some research before accepting someone to move into your home.
I'd also strongly suggest to sign a written contract with your tenant in the case of any disputes.
16. Earn Money through Affiliate Marketing
Affiliate marketing is one of the easiest – and absolute best ways to earn money and contribute toward living a frugal life.
Affiliate Marketing Defined:Affiliate marketing is when you partner with an individual or a company and agree to promote their product on your website, social media, podcasts, etc. in return for a commission if their product sells.
Here's why I like affiliate marketing:
You help other people
You can earn money, passively
Your income potential is unlimited
As with all great things, there is a caveat:
You can't just sell products randomly. You have to have experience with the products first and know that these products are actually good so that you are not misusing the trust of your audience.
If you have a Twitter account and are ready to step into the world of affiliate marketing, I'd recommend taking the course Twitter Affiliate Mastery.
17. Earn Money via Money Making Apps
There is so much money out there for you to earn, save and invest. That's why I want to encourage you, for your frugal living 2022 goals, to start increasing your income with apps that make you money. All you have to do is to find those money-making opportunities.
18. Get a High-Yield Savings Account
If you have cash in your bank account, an easy way to earn a few extra $1's is by opening a high-yield savings accounts like with Axos Bank.
Most banks just don't pay that much interest anymore.
If you deposit money into what is known as a high-yield savings account, you would earn a higher interest rate.
It might not make a big difference, but who wouldn't want to make extra money for doing nothing?
Axos Bank is free to set up and it's FDIC insured.
19. Manage Your Finances and Bills
Did you know that the average American spends about $192.30 per month on recurring subscription expenses?
One extreme frugal living tip that has changed my life for the better is virtually reviewing every single recurring expense (like wifi) that I have and calling the companies to negotiate a lower price. This frugal tip takes hours and can be pretty stressful – and sometimes with no results. You can save money too, and for much less stress if you sign up with Truebill
Truebill
Truebill is the easiest way to find subscriptions, manage bills, and even cancel recurring charges with a single click.
Truebill is an app that helps you:
Lower your bills
Optimize your spending
Manage your monthly subscription costs
Truebill negotiates on your behalf with major companies (like AT&T) and helps you stay on top of your finances by lowering (or canceling) your bills on a variety of services.
With all that money you save, you can start paying off debt or investing.
20. Make Money Delivering Food
With COVID, so many families are stuck at home and can't go out to their favorite restaurants.
What my husband and I sometimes do, is order food from our favorite restaurants to be delivered to our home. The service we use is DoorDash.
Imagine the amount of extra income you can earn by delivering food through DoorDash.
There is an increasing demand for food deliveries, and if you live in a city and are able to deliver during peak hours (lunch and dinner), you actually have a pretty substantial earning potential (we're talking up to $600 per month!).
All that money earned can be saved and invested for your frugal living pursuit!
21. Reduce Your Subscription Costs
Believe it or not, the little things often add up to major victories (or disasters).
"A small leak can sink a great ship."
In finances, the "leak" in the saying could mean your monthly, recurring subscriptions – specifically as they relate to your internet, TV providers, and Cellphone bills.
Truebill handles your financial situation on your behalf by negotiating with your providers to reduce the cost of your service bills.
If Truebill doesn't manage to lower the cost, you don't pay.
Cutting your costs is also a great frugal living tip for singles.
Take it from my first-hand experience, back when I was living on my own, I saved close to $100 per month by lowering my monthly bills!
22. Refinance Your Auto Loan
If you have a loan on your car – you can save a lot of money per year (we're talking $100's) if you consider refinancing your auto loan.
Refinancing offers you 2 main money-saving options:
Dropping your interest rate (if you qualify)
Increasing the term of your car loan (which lowers the amount of money you pay per month)
You can also lower how much you pay per month by increasing your loan term (so instead of paying $10,000 for 3 years, you decide to pay $10,000 for 5 years).
Pro Tip: I don't recommend lengthening your loan term. While you do lower your monthly car bill, you'll be paying interest on your car term for the extended loan term, which could be more expensive in the long run.
Below are some ways you can qualify for a car loan refinance.
To qualify to refinance and drop your payments, you need to:
Prove you pay your bills on time for the last 6 to 12 months
Maintain a decent credit score
Current loan information
Proof of insurance
Proof of income
…Among some other documents.
Make sure to consider whether your new potential interest rate makes sense to go through the refinancing process (because it could be lengthy and time-consuming!).
23. Coupon Without Couponing
I honestly hate couponing.
It takes time
It wastes energy
I leave most of my coupons at home when I go shopping
While I never thought that I would bring up couponing as a frugal living idea, you can save some money with the right implementation.
If you're like me and my husband, who virtually buy 90% of our items online, then consider downloading the free coupon tool called Honey.
Honey is a money-saving app that you download and it works off of Google Chrome.
You browse as you want, go shopping for your regular items and Honey will literally point out on the webpage you are on, whether there are any:
Coupons
Promo codes
Ways to save money
Honey automatically indicates if there is any way for you to save money.
It's the easiest way to coupon without actually couponing.
24. Buy Food that's in Season
Food takes up so much of our budget.
One easy way to hit the ground running with frugal living is to change the way you buy your food:
Buy food that's in bulk (it's cheaper because it's mass-produced)
Buy food that's in season (it's cheaper because it's in high supply)
Buy food from your local farmer's markets (it's cheaper due to low transportation costs)
If you are researching how to live frugally, cutting your grocery expenses could make a big difference.
25. Shop for Cheaper Life Insurance
You might be spending too much money on your life insurance if you don't have the right kind of life insurance.
Typically speaking, when you are a millennial, you only need term life insurance. Term life insurance is super cheap (we're talking maybe $50 to $80 per year, for $500,000 of insurance for 30 years straight).
My husband and I have used Policygenius in the past and appreciate the online and streamlined process to buy life insurance.
The cost relative to the amount of term life insurance you receive is low and the sign-up process takes about 5 to 9 minutes.
Even if you're not ready to buy term life yet, at least type in your information, run a free quote with Policygenius, and see how much it would cost you relative to the benefit it would give your family.
26. Repair Your Credit
Your credit score can make or break your interest payments:
The higher your credit score, the lower your interest rate
The lower your interest rate, the less you pay
Since we are only human, it's a very good idea to get your annual credit report with TransUnion (as an example).
Take some time to review your credit report and see if you notice any accounts that were opened using your credentials without your knowledge and/or permission.
If that's the case, it's time to work to repair your credit with Lexington Law.
Lexington Law works on your behalf to repair, build and maintain your credit, which means more money in your pocket.
27: Shop for the Best Car and Home Insurance
Similar to life insurance, you may be spending too much money on your car and home insurance.
In fact, did you know that Americans tend to overpay on their car insurance by about $21 billion per year?
That's no small number, so it's a good idea to review your current rates and run free car insurance quotes to see how much you could be paying (and saving!). If you're ready to save money on your insurance bills then consider running a free quote with Insurify.
Here's a step-by-step process:
Answer a couple of questions
Compare the cost of the results
Receive discounts (if applicable)
Then it's up to you to buy online, via phone, or simply hold off for now. Run a quote here; it's free and it can't hurt to see what else is out there.
28. Generic Medicine Brands
I find myself spending north of $50 every time I go into the pharmacy to buy medicine – be it over-the-counter or subscription drugs.
There's a way to fix your spending on medication: Instead of buying the name brands, buy the generic medication.
Did you know that name-brand medication accounts for only 10% of all prescriptions but name-brand drugs make up 72% of medication spending?
99% of the time, generic medicine is cheaper than name brands, but still works the same wonder.
Remember to track your expenses regularly by using your budget (YNAB is an awesome budgeting tool, and the first 34 days are free).
Plus, by cutting down on medical costs, your bank accounts will be very happy too.
29. Cut the Cord
For those of you who haven't cut the cord yet, it's time to let go of cable.
It's a waste of money, in my humble opinion.
Did you know that the average American spends about $217.42 per month on Cable TV?
Instead of cable, you have Netflix, Amazon Prime TV, YouTube, and then there's Philo. Philo is an American internet TV company that offers you 63 channels for just $20/month. Plus (I love this) with Philo you have an unlimited DVR recording option as well. You could also always pick up a good book to read to further your education and pursue your goals.
30. Buy a Used Car
This is one of the best frugal tips and tricks that can help you save a big chunk of money upfront.
If you're looking for:
A relatively new car
A car with low miles
A car in good condition
A car that still is on warranty
Then I would suggest considering buying a used car.
I bought my used car from my local car dealership.
It was 3 years old
Had 4,000 miles on it
Still had another 3 years of warranty left
And the best part?
I saved $11,000 versus if I had bought my car new.
31. Sell Stuff You Don't Need
Let's face it, we all make some financial mistakes – especially when it comes to buying trinkets or just "stuff."
I think stuff:
Takes up space
Wastes money
Wastes time
So, get rid of this "stuff" by selling it on:
Facebook Marketplace
Decluttr
eBay
Just to name a few online marketplaces you can sell your stuff and get money in return. For those of you who aren't familiar with it, Decluttr is an app that helps you get rid of old electronics (from old DVDs and CDs to computers, phones, etc.).You can appraise the cost of your items directly on their website, and the decluttering process itself can be very relieving.
32. Ask for Extra Hangers
There will likely be a time in your life when you'll need a clothing hanger.
Hangers break, they cost money and we just don't have the time to go shopping for new ones.
Here's a frugal hack: If you visit your local clothing boutique store and ask nicely for the store's spare hangers, chances are that the cashiers will give you a box of their hangers.
Note: The major department stores train their employees to refuse to give out their hangers, that's why it might make more sense to go to your local boutique.
While this tip might seem more of an extreme frugal living tip, it still helps you save a little bit of money in the long run.
33. Buy Products Located Away from Shelves on Eye Level
The next time you go shopping, take a look at the prices of items that are displayed at your eye level versus at the very top and very bottom of the shelves.
"Eye level is buy level."
This is a very popular quote in the marketing industry as it relates to grocery stores.
What the quote means is that you are much more likely to purchase products that are visible to you versus those products that are hidden away from your eye level.
Chances are, the lower you look and the higher you look, you'll find generic products, non-name branded items.
They are still good quality, but typically at a much lower cost.
34. Ask the Experts, Pay Less
If you're looking for an expert's advice but don't want to spend the time and hourly bills that your typical expert requires, then you may want to check out Just Answer.
You'll find experts including:
Doctors
Lawyers
Veterinarians
Computer Tech wizards
All you do is simply ask your question, Just Answer will find an expert to help you (experts are available 24/7), and your question will be answered.
Your question can be anywhere from $5 to $90 – depending on the industry.
35. Buy from the Smaller Stores
Although larger, national store chains are easily accessible – it might make sense to buy from the smaller stores, instead.
Smaller stores can offer cheaper products because:
They sell surplus products
They sell products close to expiration
And believe it or not, most smaller stores also tend to be local so buying products from smaller stores also keeps your money within your community.
Buying local is becoming a much larger trend as 70% of consumers are supporting local businesses.
And don't forget, after every time you save money, make sure you record it in your budget!
36. Use the Best Credit Card Rewards Programs
Sometimes frugal living makes you think that credit cards are the worst thing possible. And you could be right – if you carry credit card debt and don't pay it off. But don't forget, some credit cards offer good cash back rewards programs.
If you're sick of applying for new credit cards, then consider downloading Slide:
You get unlimited 4% cash back
It's partnered with 150+ partner companies
You simply connect Apple Pay or another credit card to collect your cash back
The cash back bonus points can help cut down on your regular living costs and provide a way to keep up your frugal living momentum.
37. Cut Eating Out and Meal Prep
Eating out can be a blast – especially because you don't have to take the time to cook and clean the dishes – but it can also drain your budget.
Drastically.
Instead of eating out – or getting take-out – consider meal prepping the weekend before your busy week.
Every Sunday, my husband and I cook a bulk amount of food, apportion the food in little bins and plastic containers and store them in the freezer to be eaten each weekday.
Meal prepping an entire week in advance might not be everyone's cup of tea:
You may not like frozen food
You may not like the same lunch/dinner every day for a week
But, this strategy really does help you pursue frugal living and save some time and a lot of money.
38. Quit Expensive Vacations
Vacations can be expensive, time-consuming, and stressful.
Below are the average domestic vs. international vacation costs:
Frugal living is about being frugal (duh).
So drop those fancy vacations and instead make a staycation or find something that's more in your price range. Just spend less than $50 per day and you'll already be saving close to $100 per day over the average American. Remember to keep track of your expenses by following your budget.
39. Cut Out Department Stores
This frugal living tip reminds me of Macklemore and Ryan Lewis' song "Thrift Shop." I think these lyrics are awesome when it comes to a frugal living perspective because I agree:
Who in their right mind would spend $50 for a t-shirt?
You could get the same t-shirt for just $5 (and sometimes even less) at a thrift shop!  Chances are, you'll actually find a few new clothes at the thrift store – never used and with the price tags still on. So, put on your speakers, listen to "Thrift Shop" and go out thrift shopping.
40. Cut the Jewelry and Sell what you Don't Need
Every woman (and man) loves jewelry – myself included. But if you're pursuing frugal living, you may want to cut out the unnecessary jewelry in your life by selling anything you don't need to make some money. I'm not saying that you should sell your wedding ring or your prized heirlooms. But I am saying that if you're wondering how to live frugally, then you might want to consider selling the jewelry that you don't need to make some extra money to invest, save or pay off debt!
41. Buy Last Season's Hot Electronics
Instead of buying the hottest, sexiest electronics this season, a frugal tip could be to consider buying the electronics from last season.
Chances are, they'll be discounted because they are no longer considered "hip" or "new."
In fact, buying a TV that's last season can lower the price by up to 34%.
Similarly, smartwatches dropped by 27% in price and smartphones dropped by 21% if bought the following year, after their initial release.
While you are buying "older" products, they still work and still have the latest technology.
I'll give you an example:
1 year ago, I had my phone screen replaced
A few weeks ago, I had my phone screen replaced
again – for $100 less!
Why?
Because the phone repair store said that my phone is so outdated that they receive the phone parts at massive discounts.
Case in point: Buy 1-year old (or older) electronics to save money.
42. Avoid the Souvenirs, Take Photos Instead
We all love trinkets when we go traveling – be it domestically or abroad.
But, my friends, trinkets:
Are easily forgotten
Take up space
Cost money
My quick and easy remedy for avoiding souvenirs is simply take as many photos as possible and of course enjoy the moment with your loved ones!
Stop buying trinkets (let's face it, they are pretty useless) and start taking in the memories, instead.
43. Cut the Fancy Cards
When you are invited to:
Birthday parties
Holiday parties
Weddings
Do you buy cards for $5 a pop or do you make your greeting/congratulatory cards? Instead of spending $3 to $5 a card, make your own cards from cardboard paper or from your computer. Believe me: You can design some pretty cool cards from your computer.
It saves you time
It saves you money
It likely means more than a store-bought card and most importantly, your card recipients will still appreciate it. Even if you save $5 on birthday cards, you invest those $5 in the stock market with apps like Acorns. It might not sound like a lot of money today, but with compounding interest, those $5's could turn to $100's in the future.
44. Cut the Mani/Pedis
I get it, manicures and pedicures are so relaxing and sometimes essential, especially after a long and stressful week. But – these can be costly and they can really drain your frugal living budget.  In my book, these are no-go, but you can still enjoy a manicure / pedicure. For example, I ask my husband to give me a foot massage while I paint my own nails! Although he does not look at me amused and most often rolls his eyes at me, it still works, is fulfilling, we get some quality time together, and I save a lot of money!
45. Stop Using Credit Cards with No Super Saver Deals
If you're using credit cards and know you're someone who won't carry a credit card balance because you pay it off monthly, then it might be time to consider getting a cash back credit card. Cash back cards essentially collect "points" with every purchase you make.
After each month, you can submit your points for actual cash to either:
Help pay toward your credit card
Buy products/services such as air miles
Deposit back into your bank account as cash
Start earning money on your every-day purchases and win at frugal living!
Benefits of Frugal Living
There are so many hidden benefits when it comes to frugal living, some of them include:
Early retirement
Financial happiness
Increased net worth
Decreased financial stress
Ability to weather the storm
Increased quality time with friends and family
In fact, you can even practice frugal living in retirement! Ultimately, the most important benefit is that the frugal lifestyle will help you achieve your financial goals.
Note: Frugal living does not mean you are simply saving for early retirement. Frugal living could mean many different things, such as saving for buying a home, saving to buy a French Bulldog, or saving for your college or university studies.
That's the beauty of frugal living: You tailor it to your own financial goals.
Keep in mind that every time you decide to:
Invest
Save money
Cut out unnecessary expenses
…You are moving 1 small [but consistent] step closer to your financial goals.
How to Live a Frugal Lifestyle
Anyone can start a frugal lifestyle – but the trick is to continue living frugally, which you do by making only minor adjustments in your frugal lifestyle.
These small changes will compound and add up to major savings down the road.
" Frugal living is like dieting, if you make 1 major change, it might last for a few months. But chances are, you'll revert back to your old habits."
Reverting to your old not-so frugal living habits of course would be detrimental to your financial picture.
Below are some basic tips to start living a frugal lifestyle:
Cook at home
Consolidate debt
Focus on the "why"
Take low-cost experiences
Negotiate as much as you can
Cut out monthly subscriptions
Gift DIY projects instead of objects
Buy high quality so that it will last last
Only purchase used items (cars, clothes, etc.)
Shop and buy new, more cost-effective insurance
Just keep in mind: Don't start living in squalor on day 1. Your frugal living plan could backfire drastically.
Frugal Living: The Bottom Line
Frugal living is a life habit that will help you move 1 step closer to making your financial goals a reality.
Contrary to popular belief, frugal living does not mean you live in absolute poverty.
It means:
Moderation
Understanding your "why"
Moving closer to your financial goals
Pro Tip: You don't win with frugal living if you go from 0 to 100 in a short period of time. Chances are, you'll revert back to your old habits in no time. Like dieting, You can only win with frugal living if you make small adjustments incrementally and over time.
Start today, be consistent, and you will achieve financial independence.
Your bank accounts will thank me later!
More from MediaFeed:
This article originally appeared on Themillennialmoneywoman.com and was syndicated by MediaFeed.org.

How to be frugal without actually being cheap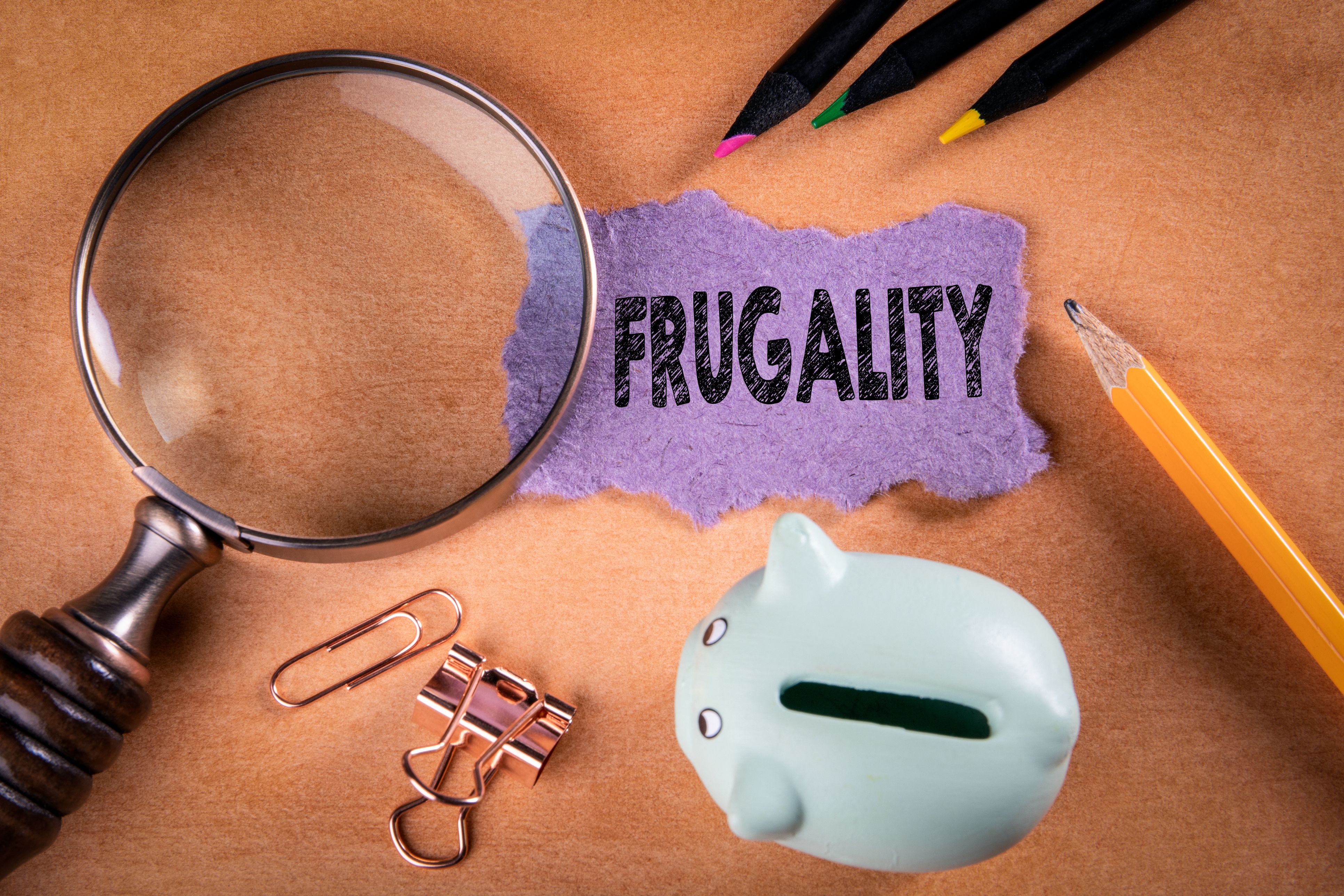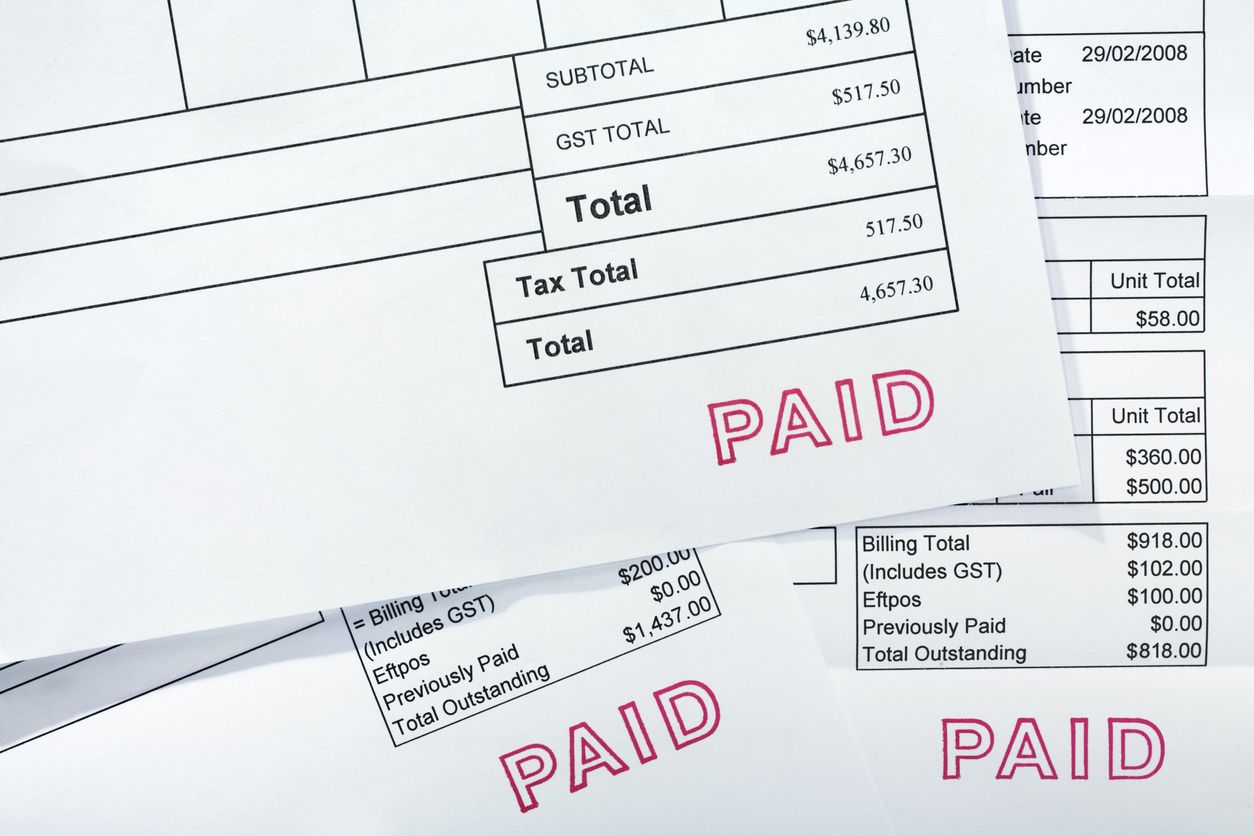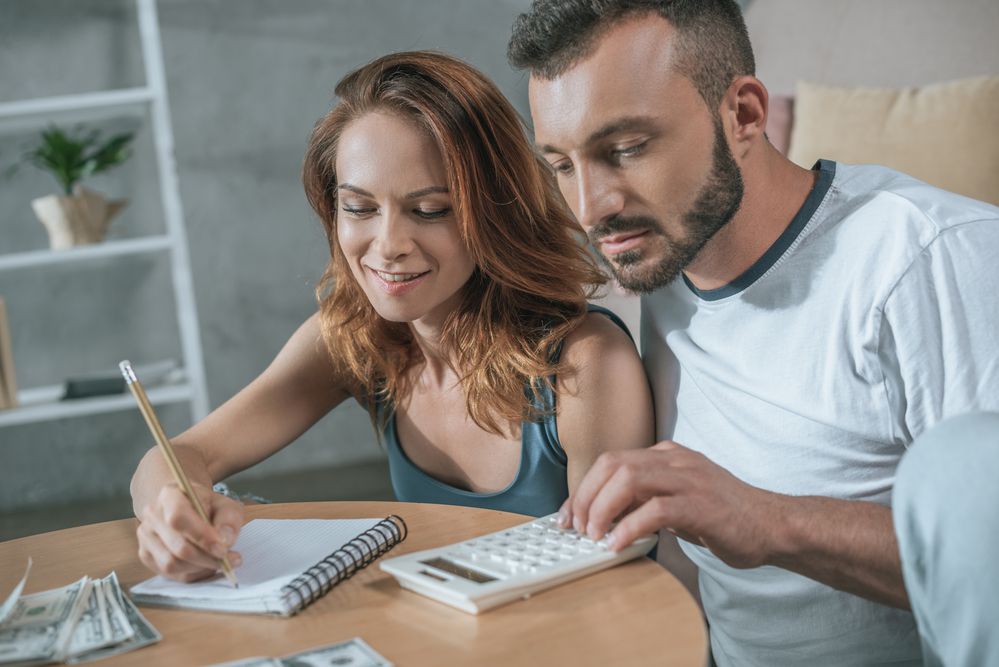 Featured Image Credit: macniak / istockphoto.
AlertMe