Who doesn't love carrot cake? It's really versatile — you can change up the mix of spices and even add in things such as chocolate chips. This gluten-free carrot cake is vegan and made without refined sugar. Plus, this recipe is dairy-free, and plant-based. And did I mention delicious?
Carrot cake is usually in abundance on Easter. But I'm here to tell you, it's great any time of year!
Why is carrot cake not healthy?
Generally speaking, the unhealthiest part of carrot cake is the cream cheese frosting and tons of refined sugar and white flour.
Is this carrot cake really healthier?
Okay, so a quick disclaimer here; This is gluten-free if you use gluten-free ingredients. Keep that in mind while you're shopping for the ingredients, and there shouldn't be an issue. This recipe does not use the typical gluten-free baking flour or flour blend, either. There is no rice flour or butter or eggs to contend with, and there is definitely zero wheat flour.
This recipe also avoids the use of cooking spray and refined sugars such as powdered sugar or baking sugar. Instead, you'll be using dates and a small amount of maple syrup. There isn't even any baking soda or powder!
I'll even go a step further and tell you you won't need a large bowl or whisk or any other tools to make this, other than a simple food processor!
How long do you bake carrot cake for?
Surprise! This recipe is no-bake. You'll simply chill it in the fridge for a few hours and then you can enjoy it. Perfect for avoiding the oven on hotter days.
Does this cake have to be square?
No! You can absolutely make round cakes by using round cake pans. You could potentially even make cupcakes with this batter, although they will be a tad on the flat side.
Recipe additions
If you prefer a more classic carrot cake flavor, you can:
Add raisins
Switch the walnuts for pecans
Add 1 to 1½ teaspoons vanilla extract – the real stuff. If you want a milder vanilla flavor, opt for half a teaspoon vanilla extract.
Can I make this gluten-free carrot cake double layered?
Sure! Simply double up on the recipe and layer everything so that you have a cream filling in the middle and on top. But be aware that you'll want to chill this in single layers first. You can layer everything once it comes out of the fridge. Just hold off adding any garnish until you are done with your cake layers.
Recipe notes
This dough will have a firmer texture than regular cake. But it's no less flavorful!
If you prefer to serve these as a sweet appetizer, you can roll the dough into small balls and serve them with a toothpick instead. It's a fun party treat.
About the ingredients
Pitted dates – I like to use medjool dates, but use whatever type you can find.
Shredded carrots – Make life easier by buying shredded carrots.
Chopped walnuts – You don't even have to chop them if you buy baking pieces instead of the larger pieces.
Shredded coconut – Make sure there is no sugar added.
Almond flour – You want almond flour, not almond meal.
Ground cinnamon – This should be plain cinnamon with no sugar added.
Ground ginger
Ground nutmeg
Raw cashews – Soaked overnight, then drained.
Coconut cream – This is the fat you scoop out of a can of full-fat coconut milk after it sits in the fridge for at least 48 hours. You can also buy cans of just coconut cream. But be sure there is no sugar added.
Oil – Use whatever oil you feel comfortable with. Coconut oil is a good choice.
Maple syrup – Don't use imitation syrup. The real stuff works best here.
Lemon juice – Freshly squeezed or bottled with no added sugar. Your choice.
Salt – Use whatever type you normally cook or bake with.
How to make gluten-free carrot cake
Soak the cashews overnight. Then gather and measure all the remaining ingredients.
To a food processor add the walnuts, shredded coconut, almond flour, cinnamon, ginger, nutmeg, and salt. Blend well to combine. 
Add the dates and pulse until the mixture looks like a dough. Then add the carrots and pulse to mix them in. (Be sure to pulse instead of blend or your carrots will get blended into non-existence. You only want to mix them in. Not actually blend them.)
Line an 8×8 inch pan with parchment paper; place the dough on the pan and spread it evenly. Place it in the fridge to set for 15 minutes. 
While that chills, prepare the frosting by adding the soaked cashews (drained from the water), coconut milk, maple syrup, lemon juice, vegetable oil, and a pinch of salt into the food processor or high-speed blender. Mix until the mixture is smooth and creamy. It should take about 5 to 7 minutes. Spread the frosting evenly on top of the dough.
Refrigerate for at least five hours or overnight. Top up with walnuts for garnish and slice. You can serve this cold or at room temperature.
How to store gluten-free carrot cake
This will keep well in an airtight container, in the refrigerator, for about four to five days.
Can you freeze gluten-free carrot cake?
You definitely can! Wrap it well with at least one layer of plastic wrap and place it in an airtight container. Keep it in the freezer for up to three months.
More healthy cake recipes
This article originally appeared on TheGraciousPantry and was syndicated by MediaFeed.
More from MediaFeed:
14 healthy, clean air fryer recipes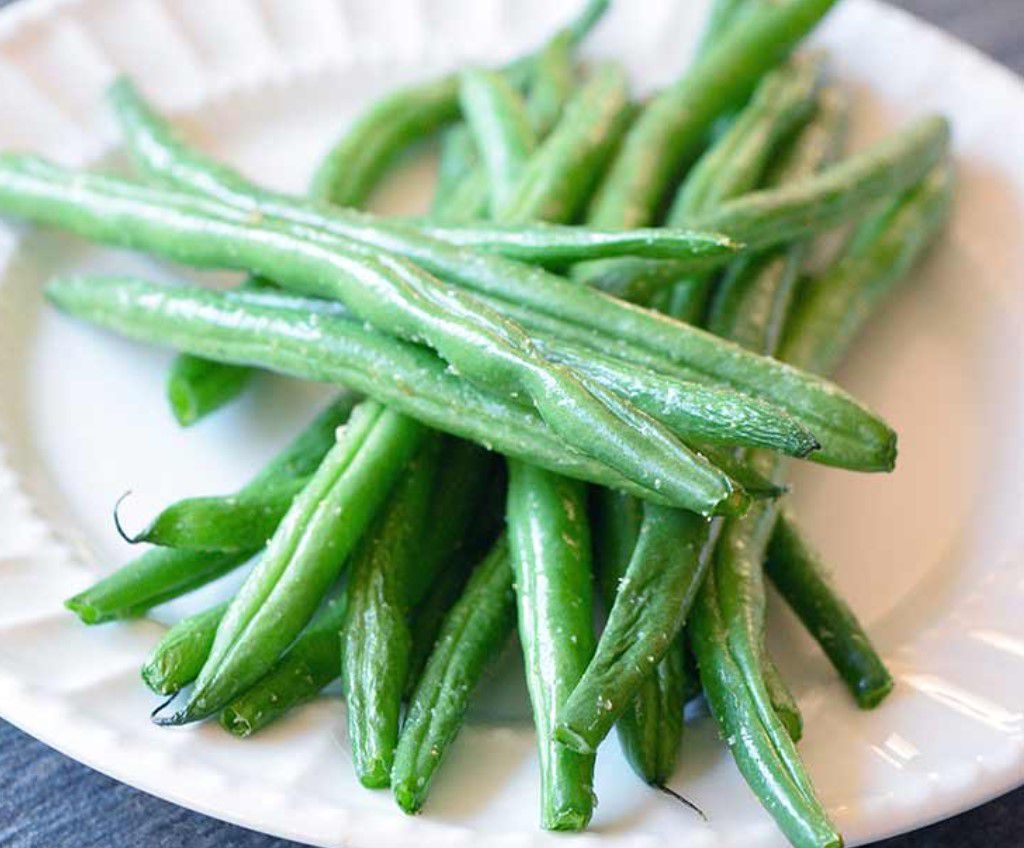 Featured Image Credit: thegraciouspantry.com.
AlertMe