Paperwork is an essential aspect of any employment process, and those in charge of handling it have a great deal of responsibility in managing employee and company information.
Most businesses enact policies to ensure that the hiring process is both ethical and transparent. But even after the candidate is hired, your HR personnel should keep a record of promotions, performance evaluations, attendance records, and more.
Quick review: What are employee records?
Employee records, or personnel records, are where you will house important employee-specific documents. You won't need to access these records very frequently but you should manage and organize them for circumstances where they need referencing—like performance evaluations, transfers, promotions, and terminations.
Quick review: Who should have access to employee records?
Since employee records house sensitive information, not many employees are granted access to these documents. Generally, three groups have access to each individual file. 
The HR department
The specific employee 
The employee's supervisor 
Individual state law provides a specific set of regulations when it comes to accessing employee records. In most states, there's a set process for determining whether the employee gets a copy of their file and if they can correct information within them. Additionally, in some states, former employees can view their records after termination to gain insight into the contents of the file at the time of termination. 
What do I need to keep in employee records?
There are certain documents that each HR department should keep. Not all documents have to be kept forever, but some are more important than others. To help your business comply with legal requirements for everything from hiring to handling complaints, here is a list of items that should be kept in each employee's file:
Emergency contact forms: These forms should be completed before your new employee starts work. In the case of any type of emergency, having contact information on hand will ensure that important contacts can be reached and emergency procedures can be followed without delay.
Employment contract: This should include the initial job description, a copy of the employee's resume and his or her signed offer of employment. All contracts should be signed and dated by both the employee and the company as proof that all parties understand and agree to their terms.
IRS Form W-4: This should be a given, but an employee's Withholding Allowance Certificate should be filled out by every one of your workers. It's also mandatory to keep for payroll records.
Business paperwork: This will usually include items such as an Employee Handbook, an explanation of the employee's benefits package, any non-disclosure or non-compete agreements, PTO policies, and policies that explain other company perks in detail. The new employee should acknowledge their understanding and receipt of these policies with a dated signature.
Attendance records: You should always monitor and record tardiness and absences in case they have an impact on an employee's job performance. Occasional tardiness shouldn't always be grounds for termination, but a written record or physical timecards can be used when considering him or her for a promotion.
Performance reviews: Performance reviews should always be retained, even if they are positive. The employee should be made aware of the review and sign and document each meeting. Be sure to retain performance reviews for as long as your company sees fit. Take disciplinary actions into consideration as well and log them separately or within performance reviews. 
What not to keep in employee records
Personal employee information, like documents regarding race, religion, sex, and medical history, do not belong in employee files. This type of information usually belongs in a confidential file, which should only be accessed by an HR-designated privacy officer. Some examples of personal information that should not be in an employee file include: 
Medical records 
Requests for Family and Medical Leave Act (FMLA) 
Workers' compensation history 
Equal employment opportunity (EEO) forms
Affirmative action self-identification forms 
Litigation documents 
There are also some legal forms that should not be kept in the employee files. Some of these include the Employee's Form I-9, which authorizes a person to work in the United States. These should be kept separate in case an employee's status ever comes into question.
There is always a great deal of paperwork to be completed when you bring a new hire onboard, and in many situations, the majority of the information that you collect will be private. These files should be treated with care. If a paper with sensitive information is ever discarded, it should be shredded to maintain privacy.
Organizing all these documents is a timely process, and you shouldn't go into it blindly. Follow the steps below to take a systematic approach to organizing and updating your employee files.
1. Take inventory of appropriate files
Federal and state recordkeeping requirements may insist you separate and store documents in different places. Medical records, for example, have to be stored separately from personnel documents in order to comply with HIPAA regulations. 
Before starting the filing process, take inventory of all documents and review state, federal, and company policies to see what categories they need to be separated into. 
Tip: Keep a running checklist of the documents you're required to keep. Before you separate them into personnel, payroll, and medical, ensure you have them all. 
2. Decide how to file the documents
The method of filing personnel documents has changed significantly over the past few years. While the tried and true method of filing documents away in a filing cabinet used to do the trick, asynchronous work and cloud-based filing tools brought the process online. 
For larger companies, an online filing system will be more effective in managing employee documents than physically doing it. You should look for a filing system that aligns with your company's size and style of work. 
Tip: If you're still debating between paper or electronic, remember that it's ok to do both as a safety precaution. Having physical copies of employee files is a great fallback if things go awry online. 
3. Label your documents
Choosing a standardized template for labeling your documents will make the overall process more organized and help you easily access specific documents when you need them. 
You can do this in whatever way suits you best. If you want to organize them by employee, using the employee's last name followed by the document type might be helpful. If you want to label by document, doing the opposite may be your best bet. Some examples include: 
[Employee Last Name, Document Name]
[Document Name, Employee Last Name]
Tip: Keep your labeling consistent, even for different documents. Once you find a template you like, stick with it for all documents to create uniformity and avoid confusion down the road.
4. Assign access
While companies typically have a standardized process for determining what staff members have access to what documents, state laws additionally regulate the access process. As a result, it's imperative you're well-versed in state laws while being an expert in internal processes.
Tip:  Build a spreadsheet that lists the different documents and indicates which employees can access them. You can reference and update this regularly. 
5. Track and update files 
As your company fluctuates in size and federal regulations shift, you'll find that you're constantly updating your database. 
This is where tracking software comes in handy. Since these records are constantly changing, you need a centralized system that you can easily access and update. As a result, opting for online software rather than paper documents and various spreadsheets tends to be a better medium—especially for larger organizations. 
Tip: Online HR software tools give up-to-date information on changing federal and state laws to ensure you never get behind. 
Tips for storing and tracking employee files 
When it comes to handling employee personnel files, processes differ from company to company. However, regardless of your company's policies, there are a few best practices you should always keep in mind. Some of these considerations include: 
Keeping a backup: Whether you're keeping paper or electronic files, it's always good to make copies to ensure you never find yourself with missing documents. 
Automating your process: Adding automation to your process, no matter how it's organized, will save you a huge amount of time in the long run. 
Performing regular audits: You'll need to update your files every now and then. Whether it's to comply with internal changes or state and federal regulations, you'll have to make changes regularly—so it's best to bake in a regular audit process.
Frequently Asked Questions
We recognize that this is a complex process, and questions are certain to arise. Some common questions and answers around employee records include: 
How long do you keep employee records?
According to the EEOC, it is mandatory to keep all personnel and employment records for at least one year from the date of termination, whether that termination was mutual or unilateral. Employers are required to keep payroll records for three years in order to stay compliant with the Fair Labor Standards Act (FLSA), which ensures fair wages are being paid.
Employment files are usually the foundation of many lawsuits. If a government agency asks for any of these files, and the files they want are missing or adulterated, it could put your company in hot water. To be on the safe side, retain these documents for the required amount of time, and dispose of them securely when the appropriate time comes.
Are employees able to access their files? 
While this depends from state to state, it's generally smart to allow employees access to their files, as it can help avoid mishaps down the road. It may not be best to let employees edit these documents, but allowing them to see performance reviews and related documents allow for transparency between departments. 
What do I do with employee records when I don't need them anymore?
When you no longer need to retain employee documents, it's best to completely destroy them so as to leave no chance of them being stolen. The Federal Trade Commission (FTC) suggests shredding or burning physical documents and wiping electronic ones completely. 
You can also utilize a contractor who specializes in security through document destruction. 
Remember that the FLSA requires employers to hold onto certain documents for at least three years. Some of these documents include collective bargaining agreements, wage rates, and job evaluations 
Streamline your HR filing process
If you have a structured process in place, then the filing process should be a breeze. Since your organization will likely go through structural changes, it's best to have a process in place that can easily adapt to changing circumstances. 
Related:
This article originally appeared on the Quickbooks Resource Center and was syndicated by MediaFeed.org.
More from MediaFeed:
5 tips for organic business growth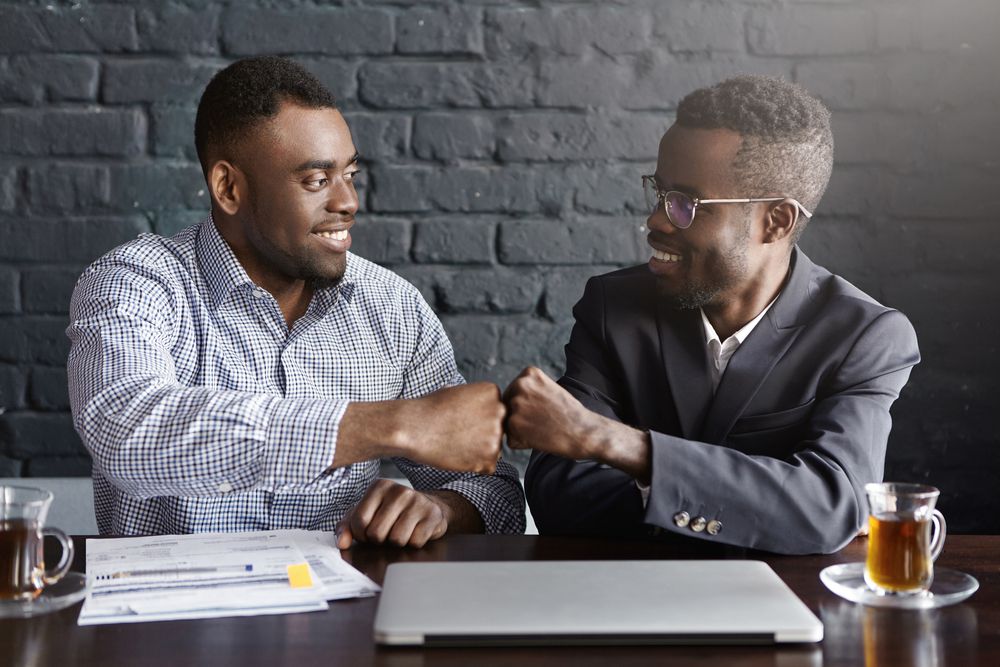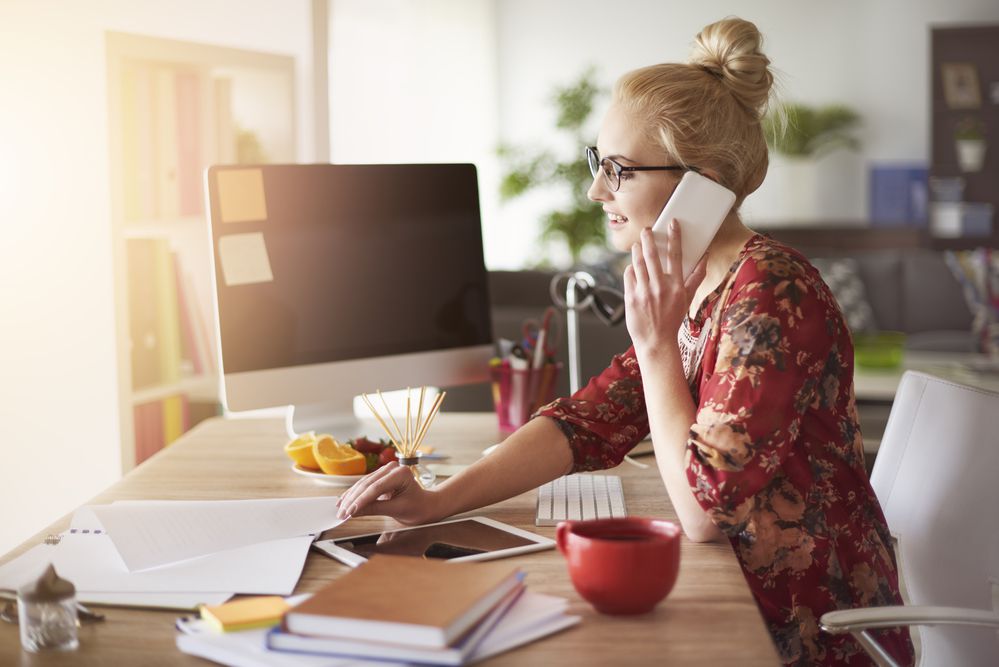 Featured Image Credit: DepositPhotos.com.
AlertMe