Predictions are notoriously difficult. If it were easy to see the future, life wouldn't be much fun, would it? That said, there are many reputable organizations out there conducting research to help everyone get a peek into what might be coming down the pike. And reading the tea leaves from some of these groups can help illuminate what might be big in the flower world in 2023.
Here's a sneak peek at the floral trends you should be on the lookout for this year.
Flower Trends To Look Forward To in 2023
1. Saving the Planet
With the world continuing to focus on global warming and the concern about its impacts on the environment and the long-term health of the planet, it's a good bet that climate-friendly plants will only increase in popularity in 2023. So what is a climate-friendly plant? Well, NASA actually did a study to identify which plants were most effective at removing pollutants from the air (yes, the space agency NASA; they were trying to determine which plants would be the best for detoxifying the air in space stations).
The long and short of it is that some houseplants, from spider plants to Boston ferns to bamboo palms, do a particularly effective job absorbing airborne pollutants and then detoxifying them. Other plants, like bird's nest ferns, snake plants, and many succulents, do a great job absorbing carbon dioxide, another way of purifying the air. If you're looking to get in on this trend and, more importantly, to improve the air quality in your living space, The Claude might be a winning choice.
2. Color Coordinated
Color trends are another important factor to keep an eye on in terms of which flower types and design styles will be popular in 2023. Both the Color Marketing Group and the Pantone Color Institute have released their forecasts for the colors most likely to make a big splash in the coming year. The two groups both identified earthy greens and shades of orange as colors expected to trend. Both also pointed to bold colors — an almost neon blue and a vibrant magenta — as other looks poised to be prominent in 2023.
What does this mean for flowers? Look for some bright and carefree combinations to be in style. If you're looking to get a headstart on the trend, check out The Firecracker for inspiration. This lively, energetic combination of orange roses and blue thistle will make you the trendsetter amongst your friends and family.
3. Dutch Masters
The Netherlands has long been the center of Europe's flower industry — and not only because of its famously colorful tulip fields (although the tulip does continue to be their most popular and exported flower). The country is the largest exporter of cut flowers around the world, meaning that if you want to know what to expect in the flower business, it's a good idea to listen to the Dutch. Each year, the Flower Council of Holland releases two Trend Collections to help identify a selection of plants and flowers expected to be popular and prominent in the coming year.
The Flower Council identified the theme of "Collecting Memories" for their 2023 Spring/Summer collection. They predict that flowers like roses, carnations, and ranunculus will trend in 2023, along with plants like hydrangea, ficus, and eucalyptus. If this trend is as comforting to you as the Dutch predict, you might find The Angela to be a soothing arrangement. It combines roses, ranunculus, and anemones in an off-white stoneware vase and strikes a nostalgic tone. And if that doesn't sound relaxing enough for you, the arrangement also comes with a box of bath bombs from milk + honey.
For the 2023 Autumn/Winter collection, the Flower Council chose "Vintage Folklore" as its theme. Amongst the flowers identified as fitting in particularly well with this predicted trend are delphinium, hyacinth, and tulips. If you want a floral arrangement that aligns with this throwback aesthetic, look no further than the cool vibes of The Luna. Made up of rich shades of blue and purple, this bouquet includes delphinium, scabiosas, and roses.
Staying on trend can be hard work, but hopefully, this rundown of the plants and flowers expected to be big in 2023 will give you a head start. Of course, if you want to stay up on the latest, make sure you're checking out UrbanStems on a regular basis!
Related: 
This article originally appeared on UrbanStems.com and was syndicated by MediaFeed.org.
More from MediaFeed:
The perfect flowers to give as holiday gifts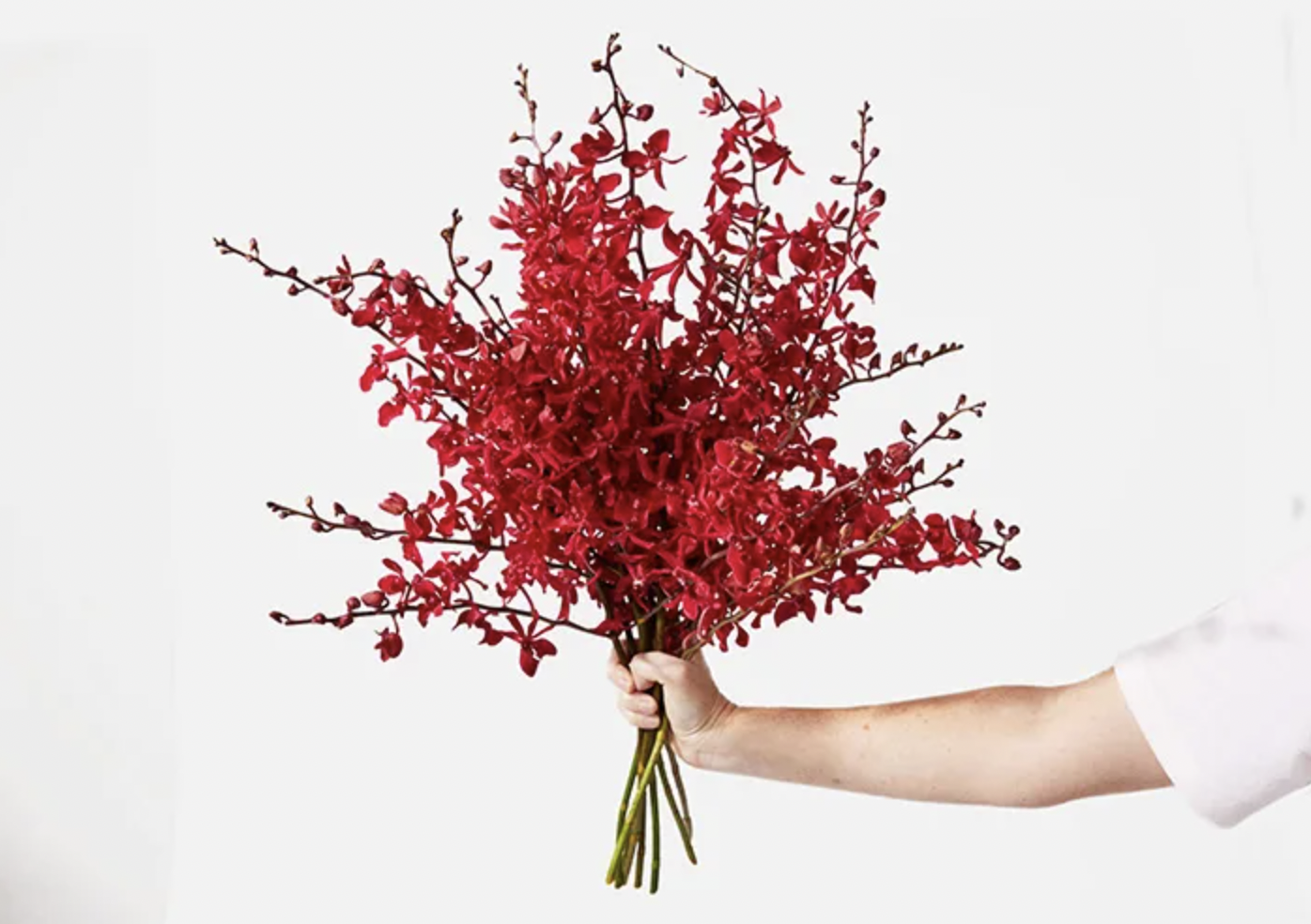 Featured Image Credit: Urbanstems.
AlertMe