As a local business owner, you know the importance of your community. Your neighbors are the ones who frequently visit your shop and recommend your services to others in the neighborhood. They are your most valuable customers.
In fact, 72% of U.S. adults have made it even more of a priority to support local businesses compared to pre-pandemic times. It's important that your local customers know how to find you, especially during the holiday season.
With increased demand, supply chain disruptions, and global shipping delays, more consumers are getting an early start to their holiday shopping. If you haven't started your local holiday marketing, now is the time to do so. Take advantage of the busy shopping season and use the tips below to increase sales and drive traffic to your business.
7 ways to market locally this holiday season
1. Be easy to find online
When it comes to holiday shopping, customers have many options to choose from. Building an online presence is key for your business to stand out and be easily discovered. Even if you have a physical location, customers start their shopping journey online. Make sure you're meeting them there. Here are a few tactics that your business can implement to be easy to find.
List your business: Listing your business on online directories such as Nextdoor, Google My Business, Apple Maps, and Thumbtack is an effective way for potential customers to easily find your business. These directories have high search rankings that will boost your online visibility. Being listed in an online directory will help customers find you in a pinch.
Social Media: According to a Sprout Social poll, 57% of users say they are more likely to buy from a brand they follow on social media. Building a social media presence gives your audience the chance to connect with your business and learn more about your brand. During the holidays, share posts about how your business is celebrating, behind-the-scenes photos or videos, or any holiday offers you may have.
Build a website: A business website makes it easy for customers to learn about your products and services. A website also gives your business credibility and establishes a sense of professionalism. During the holidays, use your website to share any special promotions and spread cheer with festive photography. If you haven't built a website for your business, there are many free and low-cost platforms to choose from.
Implement local search engine optimization (SEO): Once you have your website, be sure to implement SEO. Incorporating relevant keywords to your website not only helps your business be more discoverable in online searches, but also represents an effective and free way to maximize your local digital presence. Try optimizing for keywords with a holiday twist such as "gift guides in [your city]," or "tree decorating in [your city]."
2. Connect with your local community
Now is the perfect time to get involved in your community. Not only does this help build brand awareness, but it also helps customers build trust.
Need some inspiration on how your business can connect with your community? Here are a few ideas.
Partner with other local businesses: If your business is located near other local businesses, partner with a few of them to offer a joint discount or promotion. For example, if you run a coffee shop, you can partner with a nearby retail store and restaurant to offer special discounts for shopping at each business. Customers can start their day with coffee, get a discount on gifts at the retail store, and then end their shopping day with a discounted bite at the restaurant. There's no set formula on who your business can partner with, so get creative. At the end of the day, you're spreading the word, helping support nearby businesses in your community, and making shopping convenient for your customers.
Give back to a local organization: Lean into the spirit of giving and help raise money for a local organization or charity. Donate a percentage of your sales for a given time period or make a one-time donation. If monetary giving isn't in your means, there are many other creative ways to give back. Consider running a food or toy drive, donating your products or services, or designating a day for your team to volunteer.
Host or sponsor local community events: Whether you sponsor an ad placement for the community tree lighting or work with other nearby businesses to put on a holiday event, hosting or sponsoring an event for your community is a great way to get plugged in. Not only will you increase awareness of your business, but neighbors will also know that your business is one that cares.
No matter how you choose to connect with your community, be sure to get the word out through your website and marketing campaigns. For example, you can share your holiday events with Business Posts on Nextdoor and on your social media to drive more foot traffic to your store.
3. Be a trusted resource
When it comes to local marketing, you want to be known as an expert in your field and a trusted resource.
Are you a local handyman? Share your expertise on how to prepare your home for the winter season. Are you a local restaurant? Give tips on how to prepare the best holiday meal. Are you in the health and wellness space? Let customers know how they can navigate the busy holiday season stress-free. Share your knowledge and experience with your nearby customers.
Start blogging: Create a blog on your website and share information regularly. When your blog post is live, let your customers know by posting a link to the article on your social media accounts and email campaigns.
Participate in online groups and forums: Another way to become a trusted resource is to actively participate in online groups and forums. Being a regular participant in those conversations not only builds brand recognition and awareness, but also helps establish you as an expert.
4. Create a digital marketing strategy
A digital marketing strategy is crucial to getting the word out about your business at the local level. Sometimes, customers and clients aren't able to go to your business in-person, which is why it helps to meet them where they are – online.
Digital marketing includes tactics such as paid online advertising, organic social media posts, and email campaigns. While this may sound like a lot of work, you don't need to be an expert. The key is to get started.
Social media: Being active on social media helps you drive sales with new and existing customers. According to Sprout Social, 91% of consumers who follow a business on social media will visit the brand's website or app, 89% will buy from the brand, and 85% will recommend the brand to a family member or friend. Social media is a great way to help customers learn more about your business and establish brand loyalty. Plus, it's This holiday season, use social media to show off behind-the-scene photos and your holiday-related products or services.
Paid advertising: Promote special offers or discounts through paid online advertising. Many advertising platforms are flexible with the budget you have to work with. If you are choosing to go the paid route, consider advertising tools like Nextdoor's Local Deals. With neighborhood-specific targeting, Local Deals is an ideal tool that will help build buzz and drive traffic to your business among local customers.
Email campaigns: When utilized regularly, email campaigns (i.e., weekly or monthly newsletters) are an effective digital tool that can drive sales. Use emails to share business updates, such as holiday hours, gift ideas, and gift card offerings.
5. Prioritize customer referrals and reviews
A referral or positive review goes a long way, and as a local business, word-of-mouth marketing is the key to keep business growing. 95% of consumers say positive reviews make them more likely to purchase a product or service from a business. So, how do you get customers to post and share their positive experience? Here are two ideas you can try.
Offer referral rewards: A referral rewards program is a great way to attract new leads and keep your existing customers engaged. It works by offering an incentive for customers who promote your business. The more referrals a customer brings in, the closer they get to a reward, which can range from a discount, to a gift card, to a free product or service. Learn more about setting up a referral rewards program here.
Ask for reviews: Another way to generate word-of-mouth buzz is to ask your customers to leave a review for your business. If you have a physical location and had a positive interaction with a customer during check out, you can ask at that moment. You can also ask for reviews on your receipts, in a newsletter, or on a social media post.
6. Start a loyalty program
Building a loyal customer base brings high rewards for your business. According to Adobe, loyal customers spend 67% more than new ones through repeat purchases. So, how do you build customer loyalty? Start a loyalty program.
A loyalty program is when you offer an incentive, such as a discount or free service, after a set number of purchases. This can be done via punch cards, or through different apps and online platforms. This is highly effective because these customers are likely to come back, due to their close proximity to your business. Plus, 81% of consumers agree that a loyalty program makes them more likely to continue doing business with a brand.
If you haven't started a loyalty program, the holidays are an opportune time to do so. Not only will it encourage repeat spending as customers shop for gifts and get needed services, but it'll also give them a reason to come back in the new year.
7. Utilize traditional marketing methods
While we live in a digital world, traditional marketing methods still matter when marketing locally. Whether you utilize signage around your neighborhood, put up ads in the local newspaper, or find your customers in their homes with direct mail. Offline touchpoints are just as important as online touchpoints.
If you aren't using traditional marketing methods, consider the following statistics, according to Alliance Business Services:
79% of households say they read or scan direct mail ads.
56% of customers find print marketing to be the most trustworthy type of marketing.
44% of customers visit a brand's website after receiving direct mail marketing.
Tap into print ads for your discounts and promotions, use direct mail to send first-time customer promo codes, and pass out flyers that promote your business at local events.
Learn more:
This article originally appeared on The QuickBooks Resource Center and was syndicated by MediaFeed.org.
More from MediaFeed:
32 ways to celebrate the holidays affordably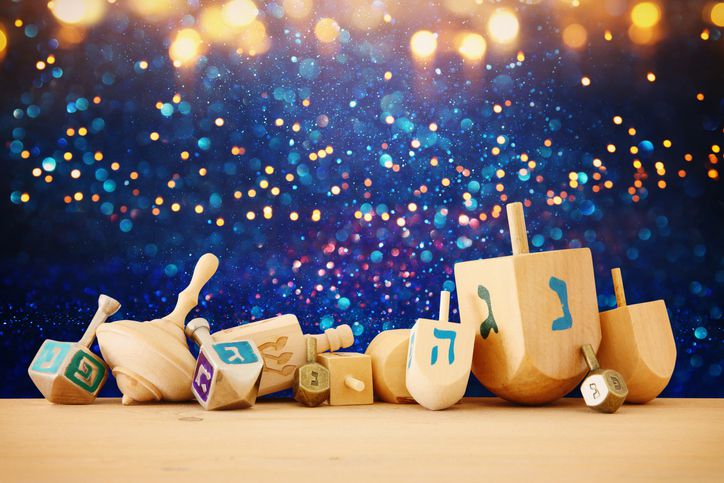 Featured Image Credit: DepositPhotos.com.
AlertMe