Figuring out how to save for college can be just as important as deciding what you major or which school to attend. It's never too early to start to save money as a high school student, especially as higher education costs continue to soar.
High schoolers can pick up a part-time or summer job to increase the amount of money they're able to save toward college. Other options to prepare for the cost of college might include taking AP classes, which could help students skip introductory classes or even in some cases graduate early. Check for even more tips on how to start saving up money for college while you are still in high school.
Related: 46 tips for joining the real world
Advancing Yourself With AP Classes
Achieving an AP Exam score of 3 or higher may allow incoming freshmen to skip introductory college courses or gain credit toward graduation. The College Board reports that nearly all colleges and universities in the U.S. offer credit, advanced placement or both based on your AP scores.
Most colleges have a policy outlining the minimum scores needed to earn credit for specific AP Exams, plus how much credit will be awarded and how it applies to your degree or graduation requirements. The College Board offers an AP credit policy search online, but it's wise to double-check with your individual school.
Earning college credit before you even step foot on campus freshman year can be a great way to save money on future college classes in the long run. You might even be able to graduate early, which could mean thousands of dollars in savings depending on which university you attend. Of course, there are fees to take the AP Exams, but that amount may be offset by the number of credit hours you're able to gain if you score well.
Picking up a Part-Time or Summer Job
Working in high school and saving for college can certainly help cut down some costs when it comes to paying for things like books, meals or off-campus rent.
Recently, some companies with part-time and entry-level jobs, which are perfect for high school students, have started offering tuition support or reimbursement for employees. At Starbucks, for instance, part- and full-time employees can get 100% of their tuition reimbursed for a first-time bachelor's degree through Arizona State University's online program. Working at Chipotle, you can receive up to $5,250 from the company for tuition assistance every year.  At Amazon, their Career Choice Program offers to prepay 95% of tuition and fees or certain certificates and associate degrees in high-demand fields, up to $12,000 over four years.
Working a part-time or summer job can help you tackle how to save money for college while in high school, as long as you keep your savings goals realistic and have a plan in mind for what the money will be used for in school.
Managing Expenses by Budgeting
It's never too early to start good money habits, such as maintaining a balanced budget. For current high schoolers, you could start with a simple spreadsheet that tracks your income, like allowance or any work you do. Then subtract any necessities, like gas or car insurance. The remaining amount is what you have for fun and entertainment, but also what you have to contribute to savings for college or other finance goals. The popular 50/30/20 budget rule suggests putting 20% of your income toward savings for long-term money goals, like saving for school.
Starting to save in high school could potentially help minimize the financial burdens you face during college. Maintaining a budget in high school could also help prepare you for keeping your expenses in line as a college student.
When making a college budget, make sure you research what things like books, transportation, rent and groceries are going to cost in the area. You can then look at what you might be able to cut in order to save more, like smaller meal plans, off-campus housing, renting used textbooks or taking the bus rather than bringing your car.
Switching up Your Savings Account
A high-yield checking or savings account could earn you significantly more money based on the interest. This could help your college savings fund grow quicker.
If you earn a regular paycheck, one easy way to save is to split up your direct deposit between your checking and savings account. This way, you guarantee some money automatically ends up in savings, making it a little harder to spend. You could also set up an automatic transfer within your account so that you don't have to constantly remind yourself to save.
Researching Scholarships and Grants
Scholarships and grants are both forms of aid that don't need to be repaid. Getting a scholarship, or a few, can go a long way in lessening the financial burden you face in college. Some scholarships are awarded to incoming freshmen so spending some time researching scholarships and grants could pay off in the long run.
Recommended: A Guide to Unclaimed Scholarships and Grants
There are online databases, like FastWeb or Scholarships.com, that aggregate information about different scholarships and what their application process looks like. Each scholarship is likely to have its own eligibility criteria and application requirements so pay attention to the details when you are applying.
Different Ways to Pay for College
The U.S. government offers aid in the form of federal student loans, but also grants and some scholarships, which can help drastically reduce the cost of college. It's important when applying to schools to consider all of the costs involved. You can estimate your financial aid online ahead of time, so you can make an educated decision about where to attend school.
Your savings for college will probably come from many different places and in various forms. Scholarships, credit hours or work-study jobs can also help finance some of your tuition costs.
If savings and financial aid aren't enough to pay for college, private student loans are another option to consider. These loans are made by private lenders and aren't required to follow the same regulations as federal student loans. Because of this, they lack the borrower protections afforded to federal student loans and are generally considered an option only after all other sources of funding have been reviewed.
The Takeaway
High school is the perfect time to start preparing for college and researching how you'll pay for it. Students may look into summer or part-time jobs to boost their income and save some money for classes. Other options to help cut down on the cost of college include taking AP classes and researching scholarship options.
Students who are still looking for funding after exhausting federal aid, including federal student loans, may want to review private student loans.
Learn more:
This article originally appeared on SoFi.com and was syndicated by MediaFeed.org.
SoFi Loan Products
SoFi loans are originated by SoFi Lending Corp. or an affiliate (dba SoFi), a lender licensed by the Department of Financial Protection and Innovation under the California Financing Law, license # 6054612; NMLS # 1121636. For additional product-specific legal and licensing information, see SoFi.com/legal.
SoFi Private Student Loans
Please borrow responsibly. SoFi Private Student Loans are not a substitute for federal loans, grants, and work-study programs. You should exhaust all your federal student aid options before you consider any private loans, including ours. Read our FAQs. SoFi Private Student Loans are subject to program terms and restrictions, and applicants must meet SoFi's eligibility and underwriting requirements. See SoFi.com/eligibility for more information. To view payment examples, click here. SoFi reserves the right to modify eligibility criteria at any time. This information is subject to change. SoFi Lending Corp. and its lending products are not endorsed by or directly affiliated with any college or university unless otherwise disclosed.

External Websites: The information and analysis provided through hyperlinks to third party websites, while believed to be accurate, cannot be guaranteed by SoFi. Links are provided for informational purposes and should not be viewed as an endorsement.
Third Party Brand Mentions: No brands or products mentioned are affiliated with SoFi, nor do they endorse or sponsor this article. Third party trademarks referenced herein are property of their respective owners.
Financial Tips & Strategies: The tips provided on this website are of a general nature and do not take into account your specific objectives, financial situation, and needs. You should always consider their appropriateness given your own circumstances.
More from MediaFeed:
What is college like?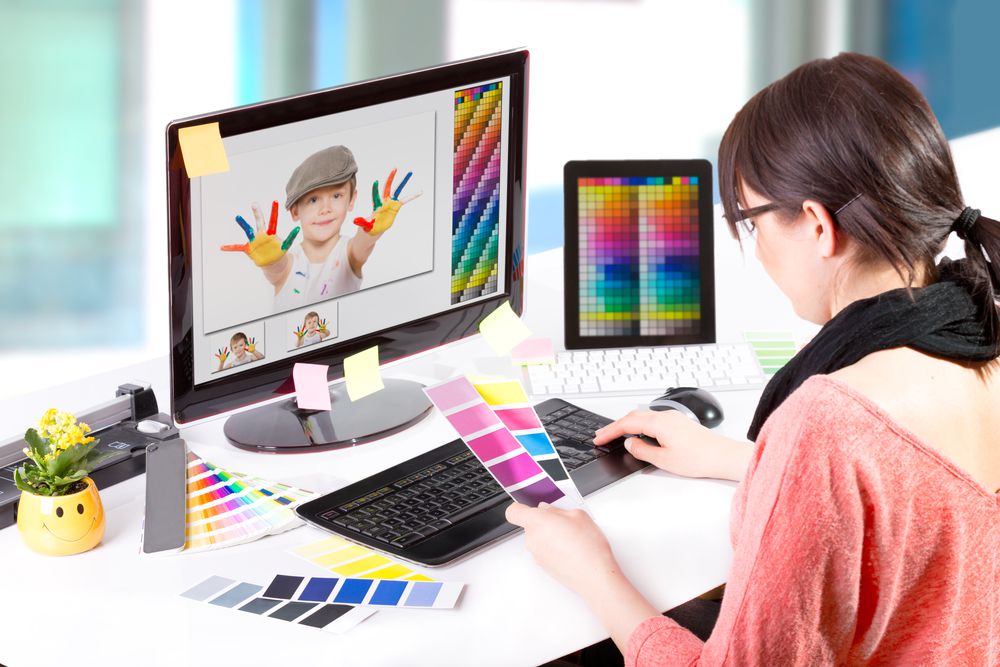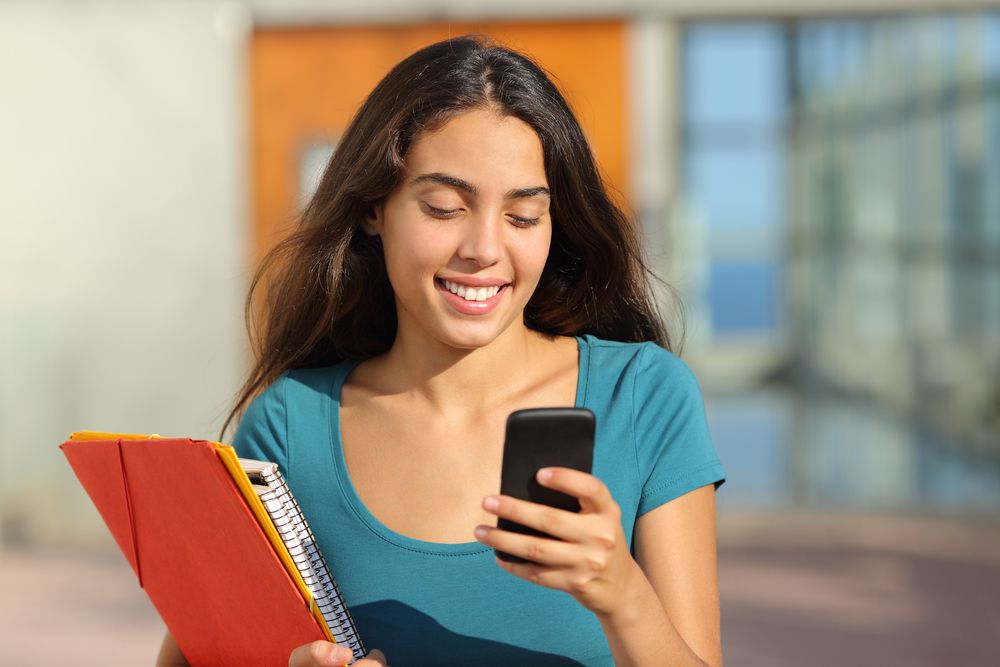 Featured Image Credit: monkeybusinessimages / iStock.
AlertMe