Suggesting gifts for the couch potato in our lives feels different in 2021, given many of us are still working from home and likely spending much more time on the sofa than normal. That said, there are still plenty of top-quality products out there to help make extended periods at home more enjoyable.
There are video game consoles plus smart home entertainment devices in the form of projectors, surround sound systems, smart lighting, streaming boxes and more. We've even included a wireless surround system and a robotic vacuum cleaner that not only cleans your floors, but also uses an embedded camera to act as a roving security bot when you're away from home.
Note that prices are accurate as of publication. 
Enclave Audio CineHome II Wireless Home Theatre System –$1,099.98
One thing a couch potato doesn't like to do is hard work. Setting up a wired surround system for your home theatre can be challenging. Enclave has a wireless surround system called Enclave Audio CineHome II Wireless Home Theatre System. This 5.1 surround sound system works exclusively on a wireless connection to support surround sound at a high level without any wiring. It's easy to set up and can support Dolby Digital Plus, Dolby Digital, DTS Digital Surround and PCM. It retails for $1,099.98 on the company's website and Amazon.
Xbox Series S – $299
At just $299, it is hard not to recommend the Xbox Series S as the perfect holiday gift. Not only is it significantly cheaper than the Xbox Series X and PlayStation 5 despite still playing next-generation games, it is also more readily available than the sold-out alternatives.
It doesn't play games natively in 4K resolution, but it upscales content, costs $200 less than its Series X bigger brother and is considerably more compact, too. As well as playing Xbox games new and old, the Series S can double as a fully-fledged media streamer, with access to 4K content from Netflix, Amazon and others (although Apple TV is missing from all game consoles).
If your budget can stretch further (and you can find one in stock), the more powerful Xbox Series X is also available, but costs $499. 
PlayStation 5 – $399
If your loved one is in the PlayStation camp instead of Xbox, then good news: Stores are restocking the PS5 for the holidays. It is more expensive than the Xbox, with the PS5 starting at $400 for the digital-only model without a disc drive. The PS5 with a disc drive is $500.
Roku Streaming Stick 4K – $49.99
Roku's new streaming media device is called Roku Streaming Stick 4K. It features the Roku Voice Remote Pro for users looking to upgrade their streaming experience with a rechargeable, hands-free voice remote. 
This new Roku device is 30% faster than previous models and supports Dolby Vision, HDR10+ and has a redesigned long-range Wi-Fi receiver that can deliver up to 2x faster Wi-Fi speeds. It works with both Alexa and Google Assistant-enabled devices. You can use Apple AirPlay 2 to stream and control content directly from your iPhone, iPad or Mac. And if you have Apple HomeKit setup, you can ask Siri to control your Roku devices. 
Roku's new 4k media streaming device comes in two versions: Roku Streaming Stick 4K and 4K+. The Roku 4K costs $49.99 and 4K+ is $69.99. Note: Roku Streaming Stick 4K+ comes with the new Roku Voice Remote Pro which features TV controls, personal shortcut buttons, private listening, hands-free and push-to-talk Roku voice support. Either of these devices will make a great holiday gift for your couch potato friend or family member.
Philips Hue Play light bars – $79.99
Smart lighting is a great way to improve your TV and entertainment area. We have previously recommended attaching an LED light strip to the back of your TV, but a new alternative from the Philips Hue portfolio is the Play light bars.
These can stand up vertically, lay horizontally or attach to the back of your TV. They then cast an attraction puddle of light onto the wall behind and to the side of your TV, creating the perfect atmosphere for movie nights, gaming sessions and box set binges.
If you have a larger budget, add in the Hue Play HDMI Sync Box (Read the GearBrain review here) to have the lights change color to match whatever is on the TV.
Philips Hue Play Gradient Lightstrips – $230 (requires Sync Box)
If you have a larger budget, then the Hue range also offers the new Play Gradient Lightstrip. This is designed specifically to fit the back of a television, then hook up to the Hue Play HDMI Sync Box and adjust to match the colors on-screen. This is the first Hue light strip capable of showing several colors at once instead of just one at a time, creating a far more immersive experience.
It isn't cheap though, as the strip retails from $230 (for a 55-inch TV) and requires the $230 Sync Box to function. You can read the GearBrain review here.
Skullcandy Crusher ANC Noise Canceling Wireless Headphones – $319.99
Skullcandy's latest pair of wireless headphones is their Crusher ANC, which features a personal system that makes your music sound noticeably different. They come with their own case, noise-canceling feature, a sound profile tool to improve your sound quality and are wireless. They are the perfect gift for sitting around on a couch listening to music. Read the full GearBrain review here.
Skullcandy Crusher ANC wireless headphones retail for $319.99 but are available for less on Amazon, Best Buy and other consumer electronics stores.
Amazon Fire TV Stick 4K – $50
There are a lot of options when it comes to streaming sticks and set-top boxes. At $50, the Fire TV Stick 4K by Amazon is great value as it has 4K resolution, Dolby Vision and Alexa built into the remote. That way, you can press a button and ask Alexa to find something to watch, then control your TV with voice commands.
The Fire Stick gives access to Amazon Prime Video, plus HBO, Hulu, Netflix, Sling, ESPN, YouTube, Disney+, Apple TV and more. Amazon claims there are 500,000 movies and TV episodes to watch in all. Having Alexa means you can also use the remote to control any compatible smart home devices and ask the assistant to show video feeds from security cameras on your TV.
Apple TV 4K (2nd Gen) – $179
Another great streaming option is the Apple TV 4K (2nd Gen). It's more expensive than most at $179, but it is one of very few to offer both Dolby Vision and Dolby Atmos, ensuring you get access to the most quality movies and TV money can buy. The Apple TV also plays games downloaded from the AppStore and acts as a hub for the company's HomeKit smart home system.
For the holiday season, we are starting to see deals on the original Apple TV 4K. We found Best Buy selling Apple TV 4K (1st Gen) 32GB for $129.99 and $179.99 for 64GB. The biggest difference between 1st Gen and 2nd Gen is the remotes and wireless connections. The 2ndGen comes with the new Siri Remote and works on Wi-Fi 6 connection and Bluetooth 5.0 connections. (You can learn more about the differences between Apple TV HD and Apple TV 4K here.)
Google Nest Mini – $49
If your couch potato pal is yet to invest in a smart home, then the Google Nest Mini smart speaker is the perfect place to get started. It retails for $49 but is on sale now for just $24.99. This mini smart speaker gives you full access to the Google Assistant, which you can speak to for music or the radio, read out news headlines and weather forecasts, look up directions and local businesses, and ask Google just about anything.
The Nest Mini also taps into the Google Home ecosystem, so can be used to control a huge range of smart home devices by other manufacturers, including smart plugs, lights, thermostats, locks, cameras and much more. You can even ask it to order takeout, but we're afraid collecting food from the front door isn't yet possible.
Trifo Max Home Surveillance Robot Vacuum – $400

A bit of a left-field suggestion, but one we think fits the bill well. This robotic vacuum cleaner works like most others, diligently driving itself around your home, plotting a route around the furniture and cleaning the floors. But unlike most others, it also has an integrated security camera.
That way, when you do finally leave the sofa and head out for more Netflix binge supplies, the Trifo can be set to clean up the chip crumbs and act as a roving security guard. It will alert you via a smartphone app when motion (such as an intruder) is detected, and there's a microphone and speaker for two-way audio. You can find it at Walmart. Read the GearBrain review here.
More from MediaFeed:
14 holiday gift ideas for people who hate gifts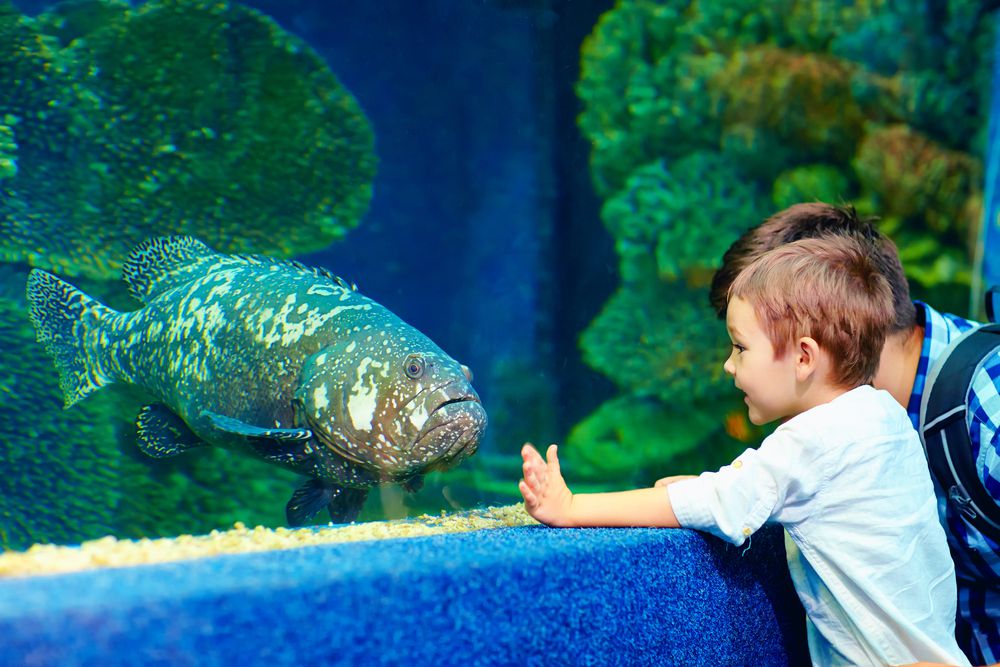 Featured Image Credit: manaemedia / istockphoto.
AlertMe