As the weather cools, so can the housing market. And that could mean big savings for house hunters — especially those planning to buy in October.
"October can be a good month to buy because it often provides a good mix of more affordable prices and housing supply available for purchase," says Jacob Channel, LendingTree senior economist. "And buyers may face less competition from others who already purchased a home in the summer."
In fact, according to a 2021 ATTOM report, October is the best month to buy a home since it offers the lowest premiums (2.9%).
But just because your chances of scoring a deal are higher doesn't mean you shouldn't look for more opportunities to save. Here are a few tips to help you find the home of your dreams.
4 tips to maximize your home search
No. 1: Focus on boosting your financial profile
Prospective homebuyers should try to save as much money as possible for a down payment while they work on boosting their credit score. The higher your credit score and the more money you've saved, the easier it typically is to get approved for a loan and make a purchase.
Not only can a higher down payment lower your potential mortgage amount, but it may also help you avoid extra costs, like private mortgage insurance (PMI). PMI is often required if your down payment is less than 20% of your house's purchase price.
You'll also generally need a credit score of at least 620 to qualify for a mortgage, depending on the type of mortgage you get. A higher score often improves your chances of qualifying for a mortgage and getting a better rate. So things like paying off credit card debt and putting debt payments on autopay can go a long way in helping you prepare your finances for a mortgage.
No. 2: Be open to negotiation
October may come with less competition than in the summer, when more folks tend to house hunt. But that doesn't mean you should shy away from negotiating if you find your ideal home, Channel says.
"You'll typically have more leverage when negotiating with a seller over things like price or who pays closing costs," he says. "Of course, that doesn't mean buyers should become overzealous and assume that they can ask anything they want from a seller. Remember that no matter when you're planning on doing it, buying a house usually requires a bit of give and take from both buyers and sellers."
No. 3: Stay in the loop about listings
You never know where (or when) your dream home will go on the market. And staying up to date with listings is essential during the house-hunting process. The key is knowing where to look — and that goes beyond signing up for alerts.
The Department of Housing and Urban Development (HUD) lists many homes for sale on its website. Viewing HUD listings, Channel says, can be especially helpful for homebuyers, as the properties listed are often cheaper than properties you might find elsewhere.
For those who don't want to spend all their time scrolling through sites to find their ideal home, Channel suggests getting in touch with a local real estate agent. They'll be able to understand your wants and needs and provide matching listings when they hit the market.
No 4: Shop around for the best mortgage
Buying a home may be the biggest single purchase you ever make. So, like any big purchase, you'll want to shop around to find the best deal. Beyond finding that home of your dreams at a price you can afford, that means making sure you're fully satisfied with your mortgage. After all, it may be with you for the next 30 years.
"People may not realize it, but different lenders can offer different rates to the exact same borrowers," Channel says. "As a result, shopping around for a mortgage can potentially help you find a lower rate and save tens of thousands of dollars over the lifetime of your loan."
Once you find a mortgage that works for you, the next step would be getting preapproved. That can help speed up the homebuying process, bringing you closer to owning your new home.
This article originally appeared on LendingTree.com and was syndicated by MediaFeed.org.
More from MediaFeed:
Do these 8 things before thinking about buying a home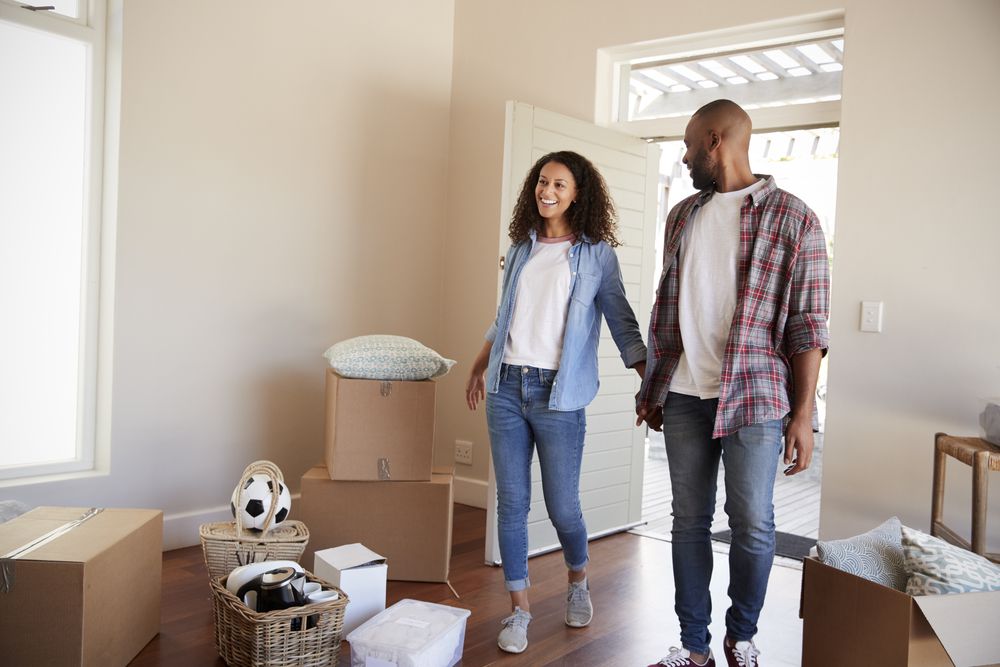 Featured Image Credit: DepositPhotos.com.
AlertMe