In the summer of 1969, four days changed everything the world thought it knew about music. The Woodstock Music and Art Fair took place Aug. 15 – 18 in a field on Max Yasgur's dairy farm in Bethel, New York. Five-hundred-thousand people descended on the little farm for arguably the most significant moment in music history.
Everything could have gone wrong, and many things did, but the electrified performances kept the fans rocking for four days straight. Through rain delays, technical difficulties, endless mud, and an often sleeping crowd, the music never stopped, with bands playing at all hours of the night. The folks responsible for producing the epic festival were in debt for years because most of the crowd never bought tickets…which makes you wonder: "Just how much were the performers getting paid?"
For the 53rd anniversary of Woodstock, we decided to do a little number crunching using this inflation calculator and came up with what some of the top performers were paid in today's dollars:
Santana
Amount paid in 1969: $750
Today's worth: $5,439
The little-known San Francisco band Santana took the stage at 2:00 p.m. Already popular in San Francisco, they were virtually unknown by the rest of the country until Woodstock. The band's rhythms won over the 500,000-strong crowd immediately, and they went on to play one of the best sets of the entire festival.

Joe Cocker
Amount paid in 1969: $1,375
Today's worth: $9,971
Joe Cocker and The Grease Band took the stage Sunday, August 17th, at 2:00 p.m. The set began with the Grease Band playing alone, but after two songs, Cocker arrived by helicopter, joining them in one of the most dramatic moments at the festival.
It was one of the most memorable sets of Woodstock, and he closed the show with a special rendition of "With a Little Help from My Friends" by the Beatles.
Tim Hardin
Amount paid in 1969: $2,000
Today's worth: $14,504
Tim Hardin took to the Woodstock Stage at 8:30 p.m. Friday. He was scheduled to start earlier, but the effects of the drugs he took kept him incapacitated until sundown. It was after Hardin's set that it began to rain.
The Grateful Dead
Amount paid in 1969: $2,500
Today's worth: $18,130
Despite being the No. 1 live band of their day, the Grateful Dead's set was pretty awful. Delayed by bad weather and equipment issues, their Woodstock performance was considered one of their worst, as the stage was almost completely dark.
Richie Havens
Amount paid in 1969: $6,000
Today's worth:  $39,116.24
Richie Havens was the first performer at Woodstock at 5:30 on Friday, Aug. 15. He was supposed to sing only four songs, but because the following band, Sweetwater, was stuck in traffic, Havens stepped in and ended up playing for nearly three hours. Every time Havens began to wane, concert organizers would convince him to play just a few more songs.
The Who
Amount paid in 1969: $6,250
Today's worth: $40,746
In the early morning hours of Saturday, Aug. 17, The Who opened their Woodstock performance with the soundtrack from their rock opera Tommy. At this time, The Who had already been elevated to the level of "Rock Gods." It supposedly took Woodstock production manager John Morris and Premiere Talent promoter Frank Barcelona an entire night to convince Pete Townsend to play the festival.
Canned Heat
Amount paid in 1969: $6,500
Today's worth: $42,375
Canned Heat became an audience favorite during their Woodstock set. They took the stage at 7:30 p.m. and sang the sun down with "Woodstock Boogie" which was basically an almost 30-minute jam, including a drum solo.
Sly and the Family Stone
Amount paid in 1969: $7,000
Today's worth: $48,635.61
Sly and the Family Stone Took the stage at 3:30 a.m. Sunday, Aug. 17. Pioneers of the Funk-Rock Genre, the band was made up of black and white members as well as men and women, which was far from normal at the time. They had a great set, even though they took the stage so late, and Woodstock is considered their best ever live performance.
Jefferson Airplane
Amount paid in 1969: $7,500
Today's worth: $48,895.30
Jefferson Airplane was, at the time, one of the brightest stars coming out of San Francisco and one of the first bands to sign on to the music festival. Other acts immediately signed up once word spread that Jefferson Airplane would be one of the headliners.
The band took the stage at 8 a.m. on Sunday, Aug. 17, and played their song/call to youth revolt, "Volunteers" which was a reaction to the police riots of the 1968 Democratic National Convention in Chicago. The song became an anthem for Woodstock itself.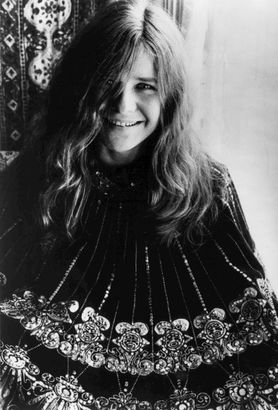 Janis Joplin
Amount paid in 1969: $7,500
Today's worth: $48,893.00
Janis Joplin was one of the most anticipated acts at Woodstock, and she was completely overwhelmed by the crowd. To calm her nerves, Joplin spent most of the day backstage getting high, so she wasn't in the best shape when she took the stage at 2 a.m. Sunday morning.
The Band
Amount paid in 1969: $7,500
Today's worth: $48,893.20
Getting their start as backup singers for rockabilly star Ronnie Hawkins and then for Bob Dylan, The Band took the Woodstock stage at 10 p.m. on Sunday, Aug. 17. The show they played that night was considered one of the best concerts they had ever performed. Some said it was " the renaissance of Folk-Rock performed at this historic musical event."
4. Creedence Clearwater Revival
Amount paid in 1969: $10,000
Today's worth: $65,193
Creedence Clearwater Revival started their performance in the early morning hours of Sunday, Aug. 17. When they arrived on stage, the band was disheartened to see the 500,000-strong Woodstock Nation asleep in the mud after a long day, and unfortunately, the set that followed was not up to the standards of singer-guitarist John Fogerty. He refused to allow its use in the 1970 documentary or on the soundtrack album that accompanied it.
Joan Baez
Amount paid in 1969:  $10,000
Today's worth: $65,193.73
Joan Baez was the last act to play in Friday night's lineup. She took the stage at 1 a.m. Saturday, Aug. 16, and wished everyone a bright 'Good morning!" before launching into her set. In her performances, she frequently mentioned her then-husband, anti-war protester David Harris, who was serving a 15-month prison sentence for draft resistance. The final song of her set was a singalong of "We Shall Overcome" dedicated to Harris.
2. Blood Sweat & Tears
Amount paid in 1969: $15,000
Today's worth: $97,790.60
Blood, Sweat, and Tears took the stage at 1:45 a.m. on Monday, Aug. 18, and played a fantastic set. According to all accounts, it was an excellent show barring some humidity issues with their horn section. Following the band's performance of "Spinning Wheel," cameras were allegedly ordered to stop. Blood Sweat and Tears manager Bennett Glotzer had never given permission for the band to be filmed.
Jimi Hendrix
Amount paid in 1969:  $18,000
Today's worth: $117,348.72
The headlining act at Woodstock, after hours of rain and technical delays, Jimi Hendrix took to the stage at 9 a.m. on Monday, Aug. 18th. It was the only morning performance Hendrix ever gave. As a result of the morning light filtering through the clouds, camera operators had the perfect setting to shoot in.
This led to some of the best footage and pictures of Jimi Hendrix. It has even been suggested that the quality of that Monday light may be why the Hendrix performance is the one we most associate with Woodstock.
This article was produced and syndicated by MediaFeed.org.
AlertMe