You may have seen prison escapes on TV, but in real life, these daring acts are dangerous, difficult, and, often, a failure. From yoga stretches and helicopters to fake identities and peanut butter, here are the strangest escapes throughout history.
Related: The last meals of some of the most brutal convicts in US history
Frank Abagnale
In April 1971, Frank Abagnale escaped from prison in a tale that would inspire the wildly popular film "Catch Me If You Can." Abagnale, who started a life of crime at 15, escaped from prison not once, but twice. The first escape happened when he was being transported from the U.K. to the U.S. He escaped the airplane but was captured shortly after.
However, he wouldn't stay in prison long. In April 1971, shortly after being recaptured, Abagnale convinced guards that he was actually an undercover officer there to do a prison inspection and not actually a criminal. He even had a friend on the outside with a fake FBI business card to help build his story. The guards gave Abagnale special treatment and even walked out of the prison after he told the guards that the prison had not only passed their inspection but had done so with flying colors.
Joaquín Guzmán Loera
Joaquín Guzmán Loera, or "El Chapo," is a Mexican druglord and former Sinaloa Cartel leader. He first escaped prison in 2001, when he was arrested by Mexican police on drug charges. He bribed guards to help him escape by hiding in a laundry cart. In 2014, he was arrested again for about 17 months, when he yet again escaped. He navigated a mile-long tunnel that was underneath the prison showers. In 2016, he was recaptured and remains in jail to this day.
'Have a nice day'
On June 5, 2015, David Sweat and Richard Matt escaped from the Clinton Correctional Facility. They worked in the prison kitchen, which gave them access to tools that helped them escape. Matt also used his relationship with prison tailor Joyce Mitchell to get her to sneak them hacksaw blades by hiding them in frozen hamburger meat. They cut through steel walls, left dummies in their beds with a note that said "have a nice day," and escaped the prison.
Joyce was supposed to meet the duo outside with an escape car, but she didn't show up. A couple of days later, police found them, shooting Matt dead and recapturing Sweat. Joyce pled guilty to her role in the escape.
Peanut butter bandits
In July 2017, a whopping 12 inmates managed to escape Alabama's Walker County Jail. How did they escape?  They slathered the jail door sign that indicated it led to the outside in peanut butter. They asked a guard to open the door, which he thought was a door to a cell, not an exit since he couldn't see the signage underneath the peanut butter. They then scaled the prison fence using blankets but were captured soon after.
Lester Eubanks
Lester Eubanks was arrested in 1965 for assaulting and murdering a 14-year-old girl. After being a "model prisoner" for seven years, he was allowed to shop at Ohio's Great Southern Shopping Center on Dec. 7, 1973, as a special holiday trip. He escaped during the trip and was never caught.
John Dillinger
On March 3, 1934, "public enemy number one" John Dillinger escaped from prison. The gangster landed in jail for being a bank robber and a murderer, but he wouldn't stay in jail long. Dillinger's first jail escape was from an Ohio prison when eight of his friends worked to help the gangster escape.
But his most famous escape from Lake Country Jail in Crown Point, a prison that was allegedly "escape proof," according to jail guards. But Dillinger managed to escape using a fake wooden gun he painted with shoe polish. The gun was realistic enough to fool guards into letting him leave the prison.
The Alcatraz Escape
On June 11, 1962, perhaps the most famous prison escape in the world happened. Frank Lee Morris, John Anglin, and Clarence Anglin managed to escape the maximum-security federal prison by digging a tunnel through a concrete wall … using a spoon. The escape artists even made dummies of themselves using heads made out of paper mâché and hairs stolen from the jail barbershop.
Michel Vaujour
Vaujour and his wife, Nadine, managed to escape prison in 1986 thanks to nectarines. The duo, who had previously taken helicopter lessons, painted nectarines to look like grenades to threaten their way to the prison rooftop. They stole the prison helicopter and landed it in a football field. However, Nadine would soon be caught, and Michael was shot during a failed robbery and sent back to jail.
Workshop escape artists
On  January 10, 1995, Andrew Rodger, Keith Rose, and Matthew Williams used their memories to escape a U.K. prison. The trio worked at the prison sheet metal shop, so they decided to memorize the outline of a guard's key and recreate it at the shop. They also made a 25-foot steel ladder and gun to help them escape. They were caught just four days later, though, after their plans to steal a plan were uncovered by authorities.
Alexander Solonik
Solonik, a former police officer, was a contract killer who was responsible for assassinating high-ranking NATO officials for the USSR during the Cold War. Soon after, he became a police officer before being let go for being cruel to prisoners. Not long after that, he was arrested for rape but jumped out of a second-story courtroom to avoid being sentenced. He would be arrested while trying to get plastic surgery before escaping prison in 1990 via the jail's ventilation system. He then started working for the Russian mob and was captured in 1995 after being wounded in a shootout.
However, the mob helped him escape as a reward for not cooperating with the police. Solonik tried to flee to Greece in 1997 after completing 43 hits, but the mob found him and killed him to tie up loose ends. Still, to this day, he remains the only prisoner to successfully escape from Matrosskaya Tishina.
Pascal Payet
This French robber and murderer boasts several prison escapes. On Oct. 12, 2001, he escaped a village prison by asking friends to meet him on the prison roof with a helicopter they stole. In 2003, he would return to the prison with a helicopter to help three other prisoners escape. In 2005, he was given a 30-year prison sentence after murdering a guard during a 1997 carjacking. He again escaped by relying on friends to steal a helicopter and meet him on the prison roof. Soon after, though, he was recaptured in Spain.
Choi Gap Bok
Choi Gap Bok was arrested on Sept. 12, 2012, in South Korea on robbery charges. However, Choi had been a yoga teacher for 23 years and was able to escape the prison on Sept. 17 by squeezing out through a food slot that was a whopping 5.9 inches by 17.7 inches. He escaped in just 34 seconds but would be recaptured six days later.
Ronald Silva
In 2012, drug trafficker Ronald Silva escaped from a Brazilian prison. He did so by asking his wife to give him the clothes she was wearing and to change into a spare outfit he asked her to bring. Silva shaved his arms and legs, put on fake nails, a wig, lipstick, and even heels, and was able to walk past the guards without issue. However, a cop captured him at a bus stop after noticing Silva stumbling in the heels and walking over to him to investigate.
Related: 15 electrifying true-crime podcasts to binge this fall
Redoine Faid
French gangster Redoine Faid was arrested in 2010 for killing a policewoman during a failed attempted robbery. He escaped in 2013 using explosives to blow up five prison doors and escape. He was arrested just a few weeks later, but that wouldn't be his last prison escape. On July 1, 2018, he had three friends hijack a helicopter and land it in the Reau prison courtyard, where a car was waiting for them. Faid hopped in, and they drove to a nearby mall, where they sat the car on fire and escaped in a white van. Faid was arrested three months later in France.
Leonard Rayne Moses
Leonard Rayne Moses was arrested for his role in the 1968 Pittsburgh riots that occurred after Martin Luther King Jr. was assassinated. Moses, 16 at the time, had thrown a Molotov cocktail into Mary Amplo's home. She died from pneumonia caused by burns caused by the Molotov cocktail. During his trial, Moses was allowed to go to his grandmother's funeral, where he slipped away from his prison guards. He would be arrested n Nov. 12, 2020, in Grand Blanc, Michigan, by the FBI's Detroit Fugitive Task Force.
Richard Lee McNair
Richard Lee McNair, the son of a police officer, robbed a grain storage facility in North Dakota on Nov. 17, 1987. He shot two people during the robbery, one of whom died, and McNair was caught and sentenced to two life sentences and another 30 years. He escaped via a ventilation pipe in 1992 but was recaptured a year later. In 2006, McNair put himself in a mailbag pile destined for a nearby warehouse. Once there, he ran and wasn't recaptured until 2007.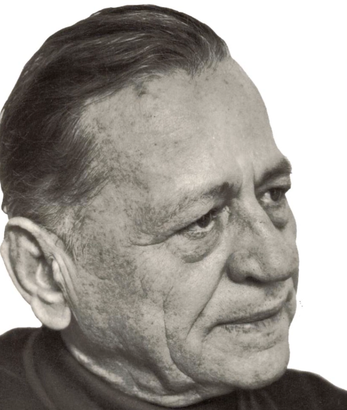 Henri Charrière
Henri Charrière, born Saint-Étienne-de-Lugdarès, France, in 1906, was a navy man before turning to a life of crime as a safecracker and gangster. He was convicted of murdering a Paris pimp in 1931 and sentenced to 10 years of hard labor in Cayenne, French Guiana (also known as Devil's Island) even though the evidence supported that he was set up to be the fall guy for the murder and hadn't actually done it.
Charrière and three fellow inmates attempted to escape by stealing a boat and drifting for about 2,000 miles for five days, at which point thy were shipwrecked in Colombia. They were recaptured, but Charrière escaped to a nearby jungle. He was found and recaptured soon after, although he would attempt to flee at least seven more times after that.
The Texas Seven
"The Texas Seven" escaped from the John B. Connally Unit in Kenedy, Texas on Dec. 13, 2000. The seven men (George Rivas, Michael Anthony Rodriguez, Randy Halprin, Donald Keith Newbury, Larry James Harper, Joseph Garcia, and Patrick Henry Murphy) were all facing either decades or life in prison.
So, the group took their shot to escape at 11:20 a.m., during lunch, on Dec. 13. One member called over an officer, and another member would knock the officer out. From there, they overpowered nine civilian maintenance officers and four correctional officers and stole their clothes, phones, and credit cards. They impersonated the guards and got outside the prison. The group split off into smaller groups after that to rob stores across Texas. However, they would all be arrested again by Jan. 23, 2001.
This article was produced and syndicated by MediaFeed.org.
AlertMe
---