This is the second in a five-part series on small business success. Part One: "Mistake-Proof Your Business Idea."
For the last 25 years, the number of Americans starting their own small business has gone up steadily. Realizing your vision by becoming an entrepreneur is an exciting goal.
Yet what cannot be denied is that along with a high startup rate comes a high failure rate.
For the last 20 years, the same statistic has held true: About 1 in 5 small businesses cease operation before the end of their first year. According to the Small Business Administration (SBA), the 5-year survival rate is 48.9%, the 10-year survival rate is 33.6%, and the 15-year survival rate is 25.7%. While that downward direction looks daunting, running your own business does get easier, say economists and academics scrutinizing small business failures. "After the first few relatively volatile years, survival rates flatten out," said the SBA's Office of Advocacy in a December 2021 report.
So how can entrepreneurs best weather the storms of the early years? Can learning the reasons small businesses fail help new entrepreneurs avoid the same fate?
The Unique Challenges of the Pandemic
Why do small businesses fail? There are various causes for failure listed by those who study such business trends. However, the lockdowns and supply chain issues of the last two years have definitely produced some unusual—and severe—challenges.
The COVID-19 pandemic led to the permanent closing of roughly 200,000 U.S. establishments above historical levels during the first year of the outbreak, said a 2021 study by economists at the Federal Reserve.
Barber shops, nail salons, and other providers of personal services seem to have been the hardest hit by COVID-19, accounting for more than 100,000 establishment closures beyond historically normal levels between March 2020 and February 2021, according to The Wall Street Journal.
Post-pandemic, economists say earlier trends in business creation and success are resuming. In fact, an April 2022 analysis of the Quarterly Census of Employment and Wages by the Economic Innovation Group found that the total number of business establishments through the 3rd quarter of 2021 was 7% above pre-pandemic levels, according to a 2022 report on business creation from the White House.
Myths and Truths About Small Business Success
When you talk about small business in America, a lot of "facts and figures" get thrown around. But some of these widely disseminated statistics turn out to be myths.
First, there's the statement "80% of small businesses fail in the first year." Wrong. Another persistent belief is that restaurants are the shakiest of all businesses to launch. That's wrong too. One study showed 83% of full-service restaurant startups reached the one-year mark.
Then there's the "You have to be over 30 to succeed" saying. Small business failure-rate statistics show that entrepreneurs over 30 have a slightly better chance of succeeding. But only slightly.
According to an analysis of Department of Labor Statistics, the businesses with up to 500 employees that show the best chance of success are:
Real estate and rental and leasing
Agriculture, forestry, fishing, and hunting
Retail trade
Health care and social assistance (such as home health aides, licensed practical and licensed vocational workers, medical and health services managers)
As for which businesses with up to 500 employees show the highest failure rate, they are:
The mining, quarrying, and oil and gas extraction industry
Administrative and waste service companies (such as janitors and cleaners, office clerks, and security guards)
Information (customer service representatives, telecommunications equipment installers, and similar businesses)
Arts, entertainment, and recreation
Geography-wise, the states with the highest rate of small business failure are Hawaii, the District of Columbia, Kansas, and Rhode Island. (The states recording the best chance of small business success are Montana, South Dakota, Florida, and Texas.)
Recommended: How to Run a Successful Business: 9 Helpful Tips
6 Reasons Why Small Businesses Fail
By learning the reasons small businesses fail, entrepreneurs may be better able to chart a course for success.
1. Running Out of Money
Everyone who studies small businesses says this is the chief cause of going belly up. The warning signs aren't subtle: You don't have enough cash to cover your business's needs, you can't make loan payments on time or pay your suppliers, or your customers are vanishing.
So what do you do if you have a strong idea, a thoughtful plan, a customer base–but you are still on shaky ground? You must get a firm grasp of not just what you need but what you make. Owners sometimes know what funds are needed day to day, but not how much revenue is being generated. Consultants and mentors, some of them free, can leap in and help you analyze your financials. Learning what kind of small business loans exist will undoubtedly help as well.
2. Not Connecting to the Customer
At a Goldman Sachs-sponsored business panel, Warren Buffett told audience members, "Tomorrow morning, when you look in the mirror after you've gotten up, write—put it in lipstick or whatever you want on the mirror—just put 'delight my customer.' The phrase is not 'satisfy my customer.'"
DeLisa Clift, a certified mentor with SCORE, says one of the main reasons for small business failure is the new owners "fail to perform market research to determine if the product or service they want to sell is needed or wanted by the customer."
As Amazon's Jeff Bezos once said, "We innovate by starting with the customer and working backwards. That becomes the touchstone for how we invent."
Ideally, your small business should solve a problem that customers have, and in a way that your business can do better than any of your competitors. But even if you have found such an opportunity, you must understand your customer inside and out and make their happiness your priority. That way, the customers will be out there, spreading positive word of mouth. And there's nothing more valuable.
How to fix this?
"If you started your own business and you can't seem to find enough customers, the first thing you should do is evaluate if you are clear who your ideal customer is," says Clift. "Look at the customers that you already have and see if you can add additional products or services to what you are already providing them. Conduct market research to find where your ideal customer is, what they are buying, and how often they buy.
3. Lack of Marketing
One of the most frustrating failures has to be a small business that has everything going for it with great services or products that would meet customer needs—but people can't get excited about a business if they don't know it exists. Some business owners don't understand marketing—particularly the role of social media—or they acknowledge it's crucially important but don't put the time into learning it. This can quickly prove fatal when trying to compete with Big Retail and e-commerce, not to mention local competitors.
A recent Stanford Business School study showed a leap in sales of nearly 20% after marketing was improved in a focus group of mom-and-pop retail stores in Mexico City. "Marketing improvements like the ones in the study could position the less organized small retail sector to compete more effectively with big retailers, which has direct implications for local jobs and livelihoods," concluded the study.
In the year 2022, you can't hope to succeed without a grasp of marketing and social media, from Facebook to LinkedIn to TikTok. Carve out the time for classes, workshops, or tutorials. Outsourcing the marketing is an option if you can afford it, though remember that authenticity goes a long way in social media. No one knows your business better than you do.
4. An Inadequate Business Plan
A lack of a thorough business plan could come back to haunt you after you open the doors for customers. It's not just that you'll need it to seek small business loans and grants. Developing a business plan will motivate you to think through your market and business fundamentals. Without this concrete plan for your business future, you are more likely to make serious mistakes.
"As with many aspects of the entrepreneurial universe, there are many misconceptions surrounding their business plan," writes Ken Colwell, author of the bestseller Starting a Business: QuickStart Guide. "Because of this, business plans are often seen as a waste of time. Nothing could be further from the truth."
Done the right way, a business plan is:* A communication tool: It will be your best mode of educating potential founding team members, stakeholders, and prospective employers.* A planning tool: While you're developing your strategy, you're becoming fluent in your market and industry.* A discovery tool: As you're writing your plan, you will inevitably find gaps in your knowledge, and this is the best time to fill them.
5. Poor Management
What sometimes happens is the mindset that helps you come up with a business opportunity, and develop and market it, is not automatically the best mindset to manage a small business. You might lack the qualities of a strong manager, and you don't feel you have the time to successfully oversee your employees. This could lead to burnout, holding back from growth when it's needed. Or you may hire people but delegate poorly. It's important to know when to hire, how to train, and when to delegate if your business stands a chance of success.
6. Pivoting Too Late — or Too Soon
Certain famous entrepreneurs are known for their praise of failure. "One of my favorite sayings is, it doesn't matter how many times you fail, just have to be right once," says billionaire Mark Cuban. "Then everybody can call you an overnight success. I've failed at a company that sold powdered milk, I failed the jobs I've gotten fired from. And all those were learning experiences."
It's undoubtedly true that failure is an important teacher. However, one academic who has studied entrepreneurs says that it's more nuanced than just knowing how to bounce back from a business flop.
Wharton management professor Jacqueline "Jax" Kirtley said in an interview. "One of the things that I found that was quite surprising to me is that for all of technology entrepreneurs' talk of 'When we hit a roadblock, we'll pivot,' they don't. When they hit trouble, hit problems, they firefight. They solve them. It's the entrepreneur's way."
She continued, "When firms do change, when they evolve or really massively change what they do—when we look back and call it a 'pivot' —it's actually because of an opportunity that appeared that they jumped on. That starts off this chain of events that changes their strategy, so that when something does go wrong, they've got this other path that they're already on."
Knowing when to firefight and when to pivot can help you survive the tough challenges.
Learn More:
This article originally appeared on LanternCredit.com and was syndicated by MediaFeed.org.
Lantern by SoFi:
SoFi receives compensation in the event you obtain a loan through the Lantern marketplace. This Lantern website is owned by SoFi Lending Corp., a lender licensed by the Department of Financial Protection and Innovation under the California Financing Law, license number 6054612; NMLS number 1121636. Loans may not be available in all states.
All rates, fees, and terms are presented without guarantee and are subject to change pursuant to each provider's discretion. There is no guarantee you will be approved or qualify for the advertised rates, fees, or terms presented. The actual terms you may receive depends on the things like benefits requested, your credit score, usage, history and other factors.
*Check your rate: To check the rates and terms you may qualify for, Lantern and/or its network lenders conducts a soft credit pull that will not affect your credit score. However, if you choose a product and continue your application, the lender(s) you choose will request your full credit report from one or more consumer reporting agencies, which is considered a hard credit pull and may affect your credit.
All loan terms, including interest rate, and Annual Percentage Rate (APR), and monthly payments shown on this website are from lenders and are estimates based upon the limited information you provided and are for information purposes only. Estimated APR includes all applicable fees as required under the Truth in Lending Act. The actual loan terms you receive, including APR, will depend on the lender you select, their underwriting criteria, and your personal financial factors. The loan terms and rates presented are provided by the lenders and not by SoFi Lending Corp. or Lantern. Please review each lender's Terms and Conditions for additional details.
Many factors affect your credit scores and the interest rates you may receive. SoFi is not a Credit Repair Organization as defined under federal or state law, including the Credit Repair Organizations Act. SoFi does not provide "credit repair" services or advice or assistance regarding "rebuilding" or "improving" your credit record, credit history, or credit rating. For details, see the FTC's website on credit.
Financial Tips & Strategies: The tips provided on this website are of a general nature and do not take into account your specific objectives, financial situation, and needs. You should always consider their appropriateness given your own circumstances.
Personal Loan:
SoFi Lending Corp. ("SoFi") operates this Personal Loan product in cooperation with Even Financial Corp. ("Even"). If you submit a loan inquiry, SoFi will deliver your information to Even, and Even will deliver to its network of lenders/partners to review to determine if you are eligible for pre-qualified or pre-approved offers. The lenders/partners receiving your information will also obtain your credit information from a credit reporting agency. If you meet one or more lender's and/or partner's conditions for eligibility, pre-qualified and pre-approved offers from one or more lenders/partners will be presented to you here on the Lantern website. More information about Even, the process, and its lenders/partners is described on the loan inquiry form you will reach by visiting our Personal Loans page as well as our Student Loan Refinance page. Click to learn more about Even's Licenses and Disclosures, Terms of Service, and Privacy Policy.
Personal loan offers provided to customers on Lantern do not exceed 35.99% APR. An example of total amount paid on a personal loan of $10,000 for a term of 36 months at a rate of 10% would be equivalent to $11,616.12 over the 36 month life of the loan.
Student Loan Refinance:
SoFi Lending Corp. ("SoFi") operates this Student Loan Refinance product in cooperation with Even Financial Corp. ("Even"). If you submit a loan inquiry, SoFi will deliver your information to Even, and Even will deliver to its network of lenders/partners to review to determine if you are eligible for pre-qualified or pre-approved offers. The lender's receiving your information will also obtain your credit information from a credit reporting agency. If you meet one or more lender's and/or partner's conditions for eligibility, pre-qualified and pre-approved offers from one or more lenders/partners will be presented to you here on the Lantern website. More information about Even, the process, and its lenders/partners is described on the loan inquiry form you will reach by visiting our Personal Loans page as well as our Student Loan Refinance page. Click to learn more about Even's Licenses and Disclosures, Terms of Service, and Privacy Policy.
IF YOU ARE LOOKING TO REFINANCE FEDERAL STUDENT LOANS, PLEASE BE AWARE THAT THE WHITE HOUSE HAS ANNOUNCED $20,000 OF STUDENT LOAN FORGIVENESS FOR QUALIFYING PELL GRANT RECIPIENTS AND $10,000 FOR QUALIFYING BORROWERS WHOSE STUDENT LOANS ARE FEDERALLY HELD. ADDITIONALLY, THE FEDERAL STUDENT LOAN PAYMENT PAUSE AND INTEREST HOLIDAY HAS BEEN EXTENDED TO DEC. 31, 2022. PLEASE CAREFULLY CONSIDER THESE CHANGES BEFORE REFINANCING FEDERALLY HELD LOANS, SINCE IN DOING SO YOU WILL NO LONGER QUALIFY FOR THE FEDERAL LOAN PAYMENT SUSPENSION, INTEREST WAIVER, OR ANY OTHER CURRENT OR FUTURE BENEFITS APPLICABLE TO FEDERAL LOANS. CLICK HERE FOR MORE INFORMATION.
Notice: Private student loans do not have the same repayment options that the federal loan program offers such as Income-Driven Repayment plans, including Income-Contingent Repayment or PAYE.
Auto Loan Refinance:
Automobile refinancing loan information presented on this Lantern website is from Caribou. Auto loan refinance information presented on this Lantern site is indicative and subject to you fulfilling the lender's requirements, including: you must meet the lender's credit standards, the loan amount must be at least $10,000, and the vehicle is no more than 10 years old with odometer reading of no more than 125,000 miles. Loan rates and terms as presented on this Lantern site are subject to change when you reach the lender and may depend on your creditworthiness. Additional terms and conditions may apply and all terms may vary by your state of residence.
Secured Lending Disclosure:
Terms, conditions, state restrictions, and minimum loan amounts apply. Before you apply for a secured loan, we encourage you to carefully consider whether this loan type is the right choice for you. If you can't make your payments on a secured personal loan, you could end up losing the assets you provided for collateral. Not all applicants will qualify for larger loan amounts or most favorable loan terms. Loan approval and actual loan terms depend on the ability to meet underwriting requirements (including, but not limited to, a responsible credit history, sufficient income after monthly expenses, and availability of collateral) that will vary by lender.
Life Insurance:
Information about insurance is provided on Lantern by SoFi Life Insurance Agency, LLC. Click here to view our licenses.
More from MediaFeed:
15 secrets for a successful small business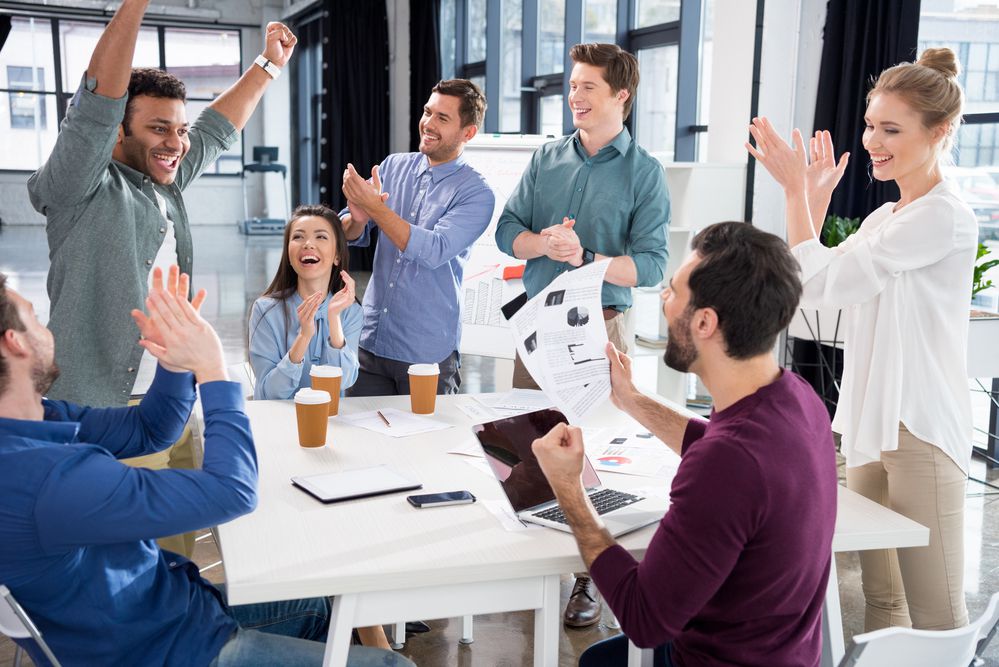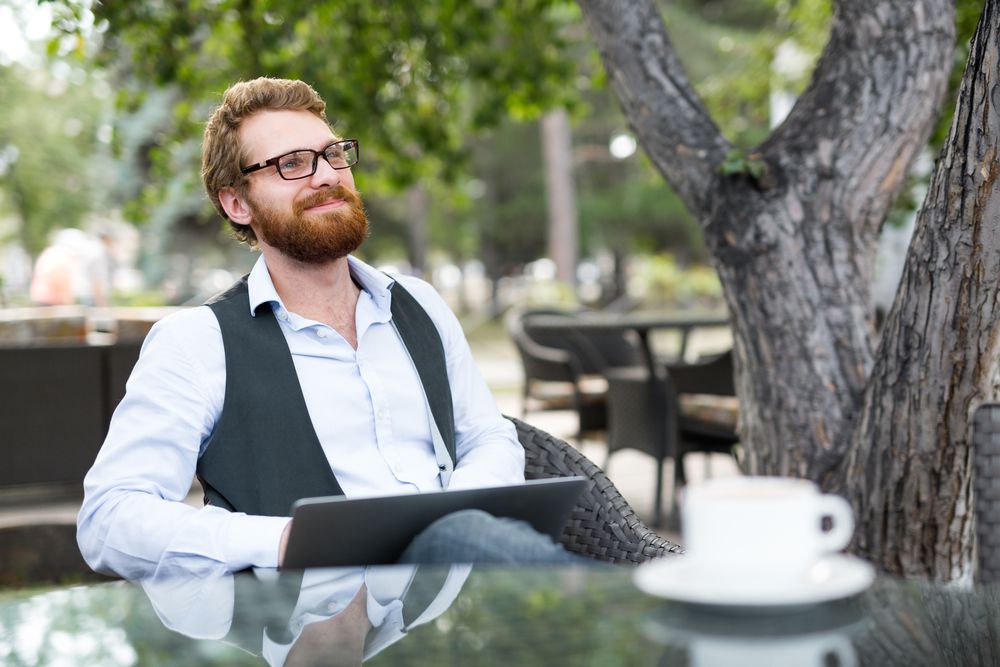 Featured Image Credit: Depositphotos.
AlertMe