There are 12.3 million women-owned businesses in the U.S., and they generate 1.8 trillion dollars per year. Nonetheless, in 2019, less than 3% of all venture capital funds went to female founders. It's important for women business owners to explore all financing options to launch and grow their companies. One accessible source could be microloans. Microloans for women are an option well worth exploring. While microloan amounts are smaller than traditional bank loans, if you're a woman business owner, a small business microloan can add that extra boost that your business needs until you're able to go after bigger financing options.
Microloan programs for women business owners
Take a moment to evaluate these top lenders for women-owned businesses. These five microloan lenders were chosen for their focus on empowering women business owners while offering funding at a variety of levels.
Accion Opportunity Fund
The Accion Opportunity Fund (AOF) focuses on lending to diverse clients. Almost 90% of the organization's clients are women, people of color, or immigrants. The AOF offers business loans for women with bad credit as well as microloans for startups. Since it's a nonprofit lender, the interest earned by AOF is reinvested in other small business borrowers. Qualifications needed for an AOF microloan include:
At least 12 months in business
At least 20% ownership in the business
$50,000 or more in annual sales
18 years or older
You can apply online and review multiple offers without hurting your credit score.
US Small Business Administration (SBA) Microloans
The SBA Microloan program doesn't focus specifically on women, but it does offer funding to help any eligible business owner pay for things like working capital, inventory, furniture, or equipment. Intermediary lenders have their own eligibility criteria, so it may be a good idea to shop around. Microloans can go up to $50,000 but the average loan amount is $13,000. In addition to small businesses, this program also serves nonprofit daycare centers (a female-dominated industry). Applicants can apply through local community centers and may be required to complete training programs.
Kiva
Kiva is a peer-to-peer nonprofit lender that's funded by individuals who choose loans to support. U.S. business owners may borrow up to $15,000 at 0% interest. The process works differently than traditional business loans. After filling out a brief application form, you'll then invite your friends and family to lend to your business. Think of it as a referral. Then you'll have 30 days to raise funds on the Kiva platform, followed by up to 36 months to repay the loan. One benefit that comes with borrowing through Kiva is that your lenders could also become customers.
Grameen America
Grameen America has invested over $2 billion with over 138,000 female business owners. The organization is also addressing the even greater financing gap faced by minority women business owners. It has launched an initiative to invest $1.3 billion in loans to Black women entrepreneurs over the next 10 years. Grameen focuses on women business owners living below the federal poverty line. The average loan size is $4,500. Microloans are also reported to Experian to help build credit as well. The process for applying for a Grameen America microloan is different from online lenders. You start off in a small group of women and together take a financial training program. After that, you're eligible to receive a microloan as you continue to network and learn during weekly meetings.
LiftFund
LiftFund offers a range of small business loans, including microloans and SBA loans. It's available in the following states: Alabama, Arkansas, Florida, Georgia, Kentucky, Louisiana, Missouri, Mississippi, New York, New Mexico, Oklahoma, South Carolina, Tennessee, and Texas.In order to be eligible to apply, you must be at least 21 years old. Additionally, your business cannot be in the adult entertainment industry and you cannot have an active bankruptcy. LiftFund also provides support resources for borrowers, including a digital library of resources to help you learn new skills like marketing, finance, and management.
How to find microloans for women-owned businesses
There are plenty of online microloans for women business owners to explore. There are several types to choose from.
Peer-to-peer microlenders like Kiva require some hustle in order to raise funds for a microloan.
SBA microloans are backed by the federal government but originated through third-party lenders.
Nonprofit microlenders vary in how they handle loan applications. Some offer online applications while others require in-person training and support.
Microloans for women: Eligibility and requirements
Each lender has its own eligibility requirements for approval. You'll likely need to own a portion of your business and may also need to meet requirements for how long you've been in business. While credit qualifications may vary, lenders typically require that you have no recent bankruptcies, foreclosures, or tax liens. Many lenders may also want to see a clearly defined business plan. Check for eligibility requirements as part of your search for small business microloans for women to save yourself time and improve your chances of success.
How can I use a microloan for a woman-owned small business?
Allowable microloan uses may vary by lender. The SBA program, for instance, allows the money to be used for things like working capital, inventory, and equipment. Peer-to-peer lenders, however, may require you to outline for potential investors how you plan to use the funds. Either way, for your own sake, it's a good idea to have a clear plan for how you plan to use the funds and what results you expect to achieve because of the microloan. That way you may be more likely to use the funds to achieve your goals.
How to apply for a microloan
Getting pre-approved is a great way to shop around and compare small business loan rates. But you do need to be sure that the lender isn't performing a hard credit check each time. This can damage your credit score. Instead, only submit forms that perform a soft pull on your credit score. While you're shopping around, it can also be a good time to gather financial documentation for your business, which you'll likely need to submit with your application. Once you find a microloan offer you're happy with, you'll finish the application process with the lender. Many microlenders offer an online application. You may even be able to submit a simple form and check your loan offer, including rates, terms, and monthly payment amount.
Additional resources for women-owned small businesses
There are a number of resources available to support women business owners. Nonprofit organizations like the National Women's Business Council and the U.S. Women's Chamber of Commerce are good starting points. You can also explore local and online support groups in your industry. It's a great way to network, learn from other women's experiences, and even find new clients. These resources may also help you identify small business grants for women and other types of financing, like sole proprietor loans.
The takeaway
Women-owned small business microloans can help take your company to the next level.
This article originally appeared on LanternCredit.com and was syndicated by MediaFeed.org. 
Lantern by SoFi:
This Lantern website is owned by SoFi Lending Corp., a lender licensed by the Department of Financial Protection and Innovation under the California Financing Law, license number 6054612; NMLS number 1121636. (www.nmlsconsumeraccess.org)
All rates, fees, and terms are presented without guarantee and are subject to change pursuant to each provider's discretion. There is no guarantee you will be approved or qualify for the advertised rates, fees, or terms presented. The actual terms you may receive depends on the things like benefits requested, your credit score, usage, history and other factors.
*Check your rate: To check the rates and terms you qualify for, Lantern conducts a soft credit pull that will not affect your credit score. However, if you choose a product and continue your application, the lender(s) you choose will request your full credit report from one or more consumer reporting agencies, which is considered a hard credit pull and may affect your credit.
All loan terms, including interest rate, and Annual Percentage Rate (APR), and monthly payments shown on this website are from lenders and are estimates based upon the limited information you provided and are for information purposes only. Estimated APR includes all applicable fees as required under the Truth in Lending Act. The actual loan terms you receive, including APR, will depend on the lender you select, their underwriting criteria, and your personal financial factors. The loan terms and rates presented are provided by the lenders and not by SoFi Lending Corp. or Lantern. Please review each lender's Terms and Conditions for additional details.
Personal Loan:
SoFi Lending Corp. ("SoFi") operates this Personal Loan product in cooperation with Even Financial Corp. ("Even"). If you submit a loan inquiry, SoFi will deliver your information to Even, and Even will deliver to its network of lenders/partners to review to determine if you are eligible for pre-qualified or pre-approved offers. The lenders/partners receiving your information will also obtain your credit information from a credit reporting agency. If you meet one or more lender's and/or partner's conditions for eligibility, pre-qualified and pre-approved offers from one or more lenders/partners will be presented to you here on the Lantern website. More information about Even, the process, and its lenders/partners is described on the loan inquiry form you will reach by visiting our Personal Loans page as well as our Student Loan Refinance page. Click to learn more about Even's Licenses and Disclosures, Terms of Service, and Privacy Policy.
Student Loan Refinance:
SoFi Lending Corp. ("SoFi") operates this Student Loan Refinance product in cooperation with Even Financial Corp. ("Even"). If you submit a loan inquiry, SoFi will deliver your information to Even, and Even will deliver to its network of lenders/partners to review to determine if you are eligible for pre-qualified or pre-approved offers. The lender's receiving your information will also obtain your credit information from a credit reporting agency. If you meet one or more lender's and/or partner's conditions for eligibility, pre-qualified and pre-approved offers from one or more lenders/partners will be presented to you here on the Lantern website. More information about Even, the process, and its lenders/partners is described on the loan inquiry form you will reach by visiting our Personal Loans page as well as our Student Loan Refinance page. Click to learn more about Even's Licenses and Disclosures, Terms of Service, and Privacy Policy.
Student loan refinance loans offered through Lantern are private loans and do not have the debt forgiveness or repayment options that the federal loan program offers, or that may become available, including Income Based Repayment or Income Contingent Repayment or Pay as you Earn (PAYE).
Notice: Recent legislative changes have suspended all federal student loan payments and waived interest charges on federally held loans until 01/31/22. Please carefully consider these changes before refinancing federally held loans, as in doing so you will no longer qualify for these changes or other future benefits applicable to federally held loans.
Auto Loan Refinance:
Automobile refinancing loan information presented on this Lantern website is from Caribou. Auto loan refinance information presented on this Lantern site is indicative and subject to you fulfilling the lender's requirements, including: you must meet the lender's credit standards, the loan amount must be at least $10,000, and the vehicle is no more than 10 years old with odometer reading of no more than 125,000 miles. Loan rates and terms as presented on this Lantern site are subject to change when you reach the lender and may depend on your creditworthiness. Additional terms and conditions may apply and all terms may vary by your state of residence.
Secured Lending Disclosure:
Terms, conditions, state restrictions, and minimum loan amounts apply. Before you apply for a secured loan, we encourage you to carefully consider whether this loan type is the right choice for you. If you can't make your payments on a secured personal loan, you could end up losing the assets you provided for collateral. Not all applicants will qualify for larger loan amounts or most favorable loan terms. Loan approval and actual loan terms depend on the ability to meet underwriting requirements (including, but not limited to, a responsible credit history, sufficient income after monthly expenses, and availability of collateral) that will vary by lender.
Life Insurance:
Information about insurance is provided on Lantern by SoFi Life Insurance Agency, LLC. 
More from MediaFeed:
10 tips for investing long-term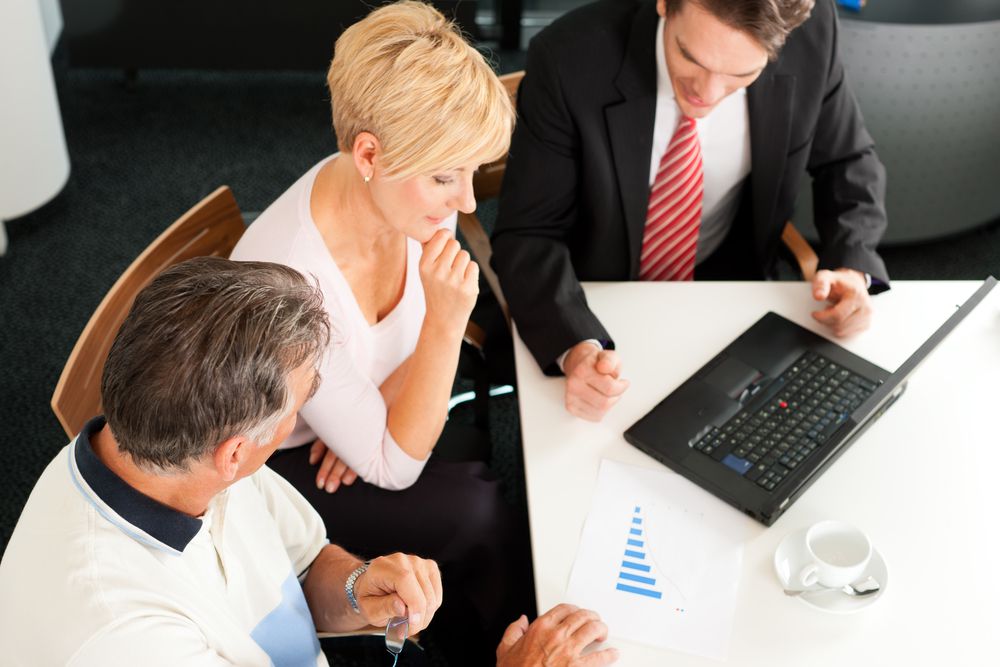 Featured Image Credit: fizkes/istock.
AlertMe