The role of the Federal Deposit Insurance Corporation (FDIC) in protecting depositors' bank accounts is important for everyone to understand.
Most banks are insured by the FDIC, but not all. Moreover, there are usually limits on how much can be covered in an individual person's accounts and what kind of financial products are eligible for this insurance at all.
Read on to learn the policies and practices of the FDIC and how you can find out the status of your bank.
What FDIC Insurance Means
In 1933, in the wake of the Great Depression, the Federal Deposit Insurance Corporation , an independent agency, was created to protect consumers if the worst happens and a financial institution fails. The agency has shown lasting power. Reports from 4,706 commercial banks and savings institutions insured by the FDIC reflected aggregate net income of $68.4 billion in fourth quarter 2022.
So what exactly does FDIC insurance cover? Typically, all deposit accounts at insured banks up to the limit, currently $250,000 per depositor, per bank, per ownership category, including principal and any accrued interest through the date of an insured bank's closing. (With the closures of Silicon Valley Bank and Signature Bank, the FDIC has removed the limit for deposits at the shuttered banks.)
Generally, this insurance covers your deposit up to that limit of $250,000 if a bank fails, but it does not cover losses due to fraud and theft.
What FDIC Insurance Does and Does Not Cover
These deposit accounts are covered by the insurance up to the $250,000 limit:
Checking accounts
Savings accounts
Money market accounts
Certificates of deposit (CDs)
Important to note: The FDIC does not insure the money you invest in the following products, even if they were purchased from an FDIC-insured bank:
Stocks
Bonds
Mutual fund shares
Life insurance policies
Annuities
Municipal securities
Safe deposit boxes or their contents
U.S. Treasury bills, bonds, or notes (these are backed by U.S. government)
How to Learn if Your Bank Is FDIC-Insured
To find out if your bank is insured by the FDIC, go to the BankFind Suite  on the FDIC website. The "Name & Location Search" allows you to find FDIC-insured banks and branches from today, to last year, and all the way back to 1934.
The FDIC offers another level of scrutiny for all who are interested. Through its Institutional Financial Reports , you can find these details on all FDIC-insured banks: locations, comprehensive financial reports, demographic reports, current data, and historical data going back to 1992.
Recovering the Money if Your Bank Is FDIC-Insured
Federal law requires the FDIC to pay deposit insurance "as soon as possible." For insured deposits — those within the deposit insurance limits — the FDIC almost always pays insured depositors within a "few business days of a closing, usually the next business day."
The FDIC says, "Payment is made either by providing each depositor a new account at another insured institution or by issuing a check to each depositor." Note: the FDIC does not guarantee that if the funds move to a new bank they will earn the same interest rate.
The limited exceptions that may take longer to process "primarily are deposits that both exceed $250,000 and are linked to trust documents, and accounts established by a third-party broker on behalf of other individuals," says the FDIC.
False rumors were spread in the past that people could be forced to wait up to 99 years to get their money back. The agency says, "The FDIC occasionally receives calls from depositors about this myth; it often comes from consumers who attended a financial seminar and heard that the FDIC can and will take up to 99 years to pay the depositor's insured deposits after a bank is closed. This claim is false and entirely without merit."
Understanding How the FDIC Works
You may wonder where the FDIC gets the money to cover lost accounts after a bank fails.
The FDIC says it receives no Congressional appropriations. It is "funded by premiums that banks and savings associations pay for deposit insurance coverage. The FDIC insures trillions of dollars of deposits in U.S. banks and thrifts — deposits in virtually every bank and savings association in the country."
The FDIC directly supervises and examines about 5,000 banks and savings associations for "safety and soundness." Banks can be chartered by the states or by the Office of the Comptroller of the Currency. Banks chartered by states also have the choice of whether to join the Federal Reserve System. The FDIC is the primary federal regulator of banks that are chartered by the states that do not join the Federal Reserve System.
The FDIC also examines banks for compliance with consumer protection laws, including the Fair Credit Billing Act, the Fair Credit Reporting Act, the Truth in Lending Act, and the Fair Debt Collection Practices Act.
The Takeaway
The Federal Deposit Insurance Corporation (FDIC) was created by Congress in 1933 to maintain confidence in the American banking system and protect consumers if a financial institution fails. Most U.S. banks are covered by FDIC insurance, but the coverage typically only applies to accounts of $250,000 or less. Checking accounts, savings accounts, money market accounts, and certificates of deposit are covered. Should an insured bank fail, the FDIC will restore those funds up to the limit within a short time.
This article originally appeared on SoFi.com and was syndicated by MediaFeed.org.

Please understand that this information provided is general in nature and shouldn't be construed as a recommendation or solicitation of any products offered by SoFi's affiliates and subsidiaries. In addition, this information is by no means meant to provide investment or financial advice, nor is it intended to serve as the basis for any investment decision or recommendation to buy or sell any asset. Keep in mind that investing involves risk, and past performance of an asset never guarantees future results or returns. It's important for investors to consider their specific financial needs, goals, and risk profile before making an investment decision.
The information and analysis provided through hyperlinks to third party websites, while believed to be accurate, cannot be guaranteed by SoFi. These links are provided for informational purposes and should not be viewed as an endorsement. No brands or products mentioned are affiliated with SoFi, nor do they endorse or sponsor this content.
Communication of SoFi Wealth LLC an SEC Registered Investment Advisor
SoFi isn't recommending and is not affiliated with the brands or companies displayed. Brands displayed neither endorse or sponsor this article. Third party trademarks and service marks referenced are property of their respective owners.
Communication of SoFi Wealth LLC an SEC Registered Investment Adviser. Information about SoFi Wealth's advisory operations, services, and fees is set forth in SoFi Wealth's current Form ADV Part 2 (Brochure), a copy of which is available upon request and at www.adviserinfo.sec.gov. Liz Young is a Registered Representative of SoFi Securities and Investment Advisor Representative of SoFi Wealth. Her ADV 2B is available at www.sofi.com/legal/adv.
Inflation spiking your grocery bill? Here's how to save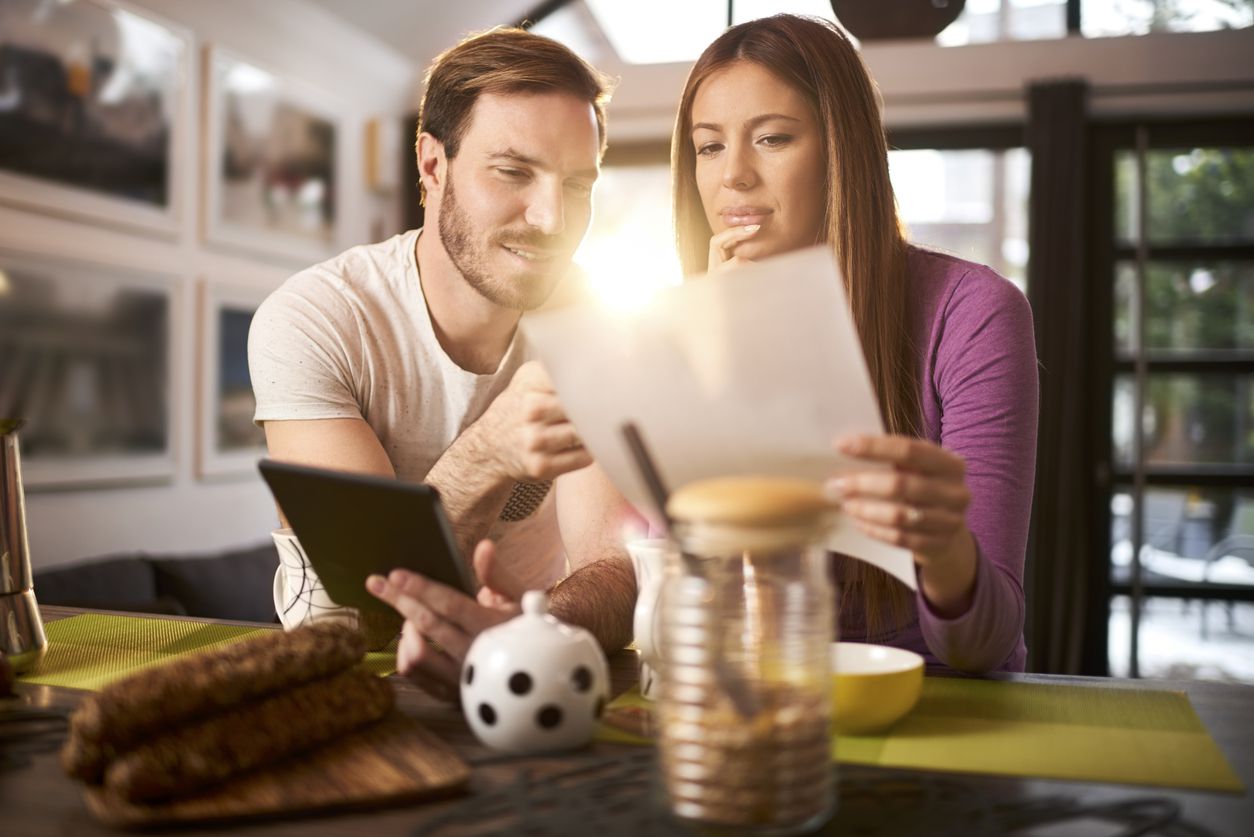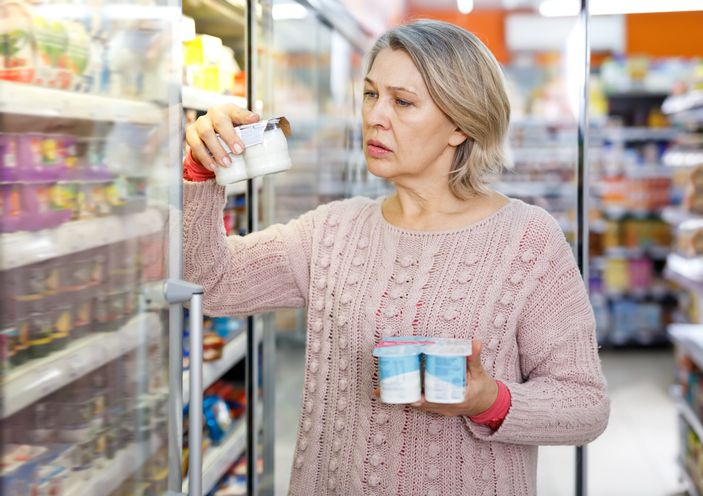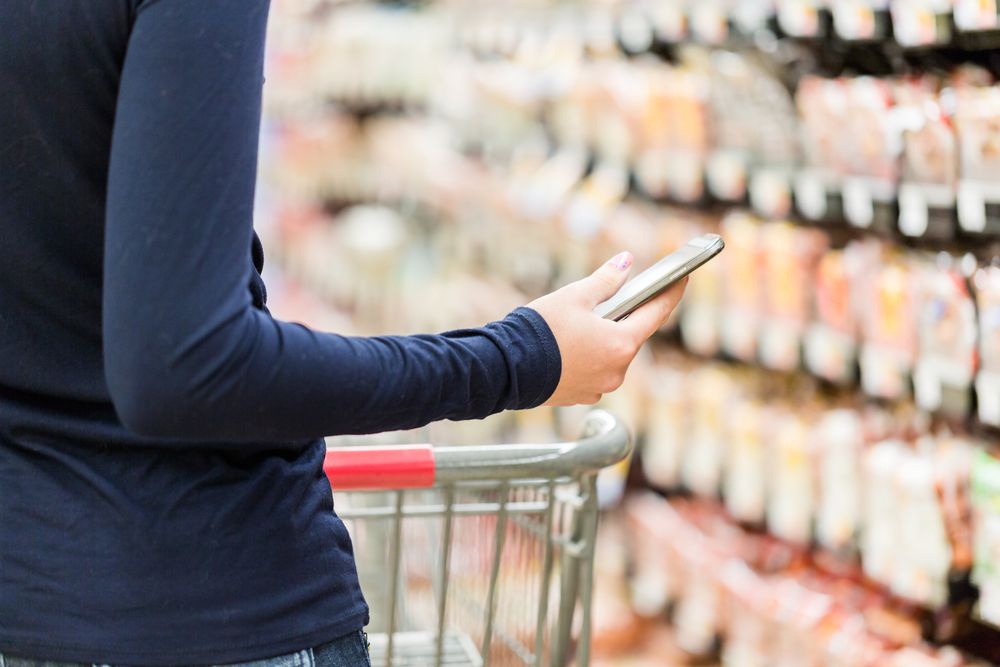 Featured Image Credit: ultramarine5/istockphoto.
AlertMe