The concept of living on a budget can sound like a bummer. But it's really just a way to assess and keep a better track of what you're earning and what you're spending each month.
Having insight into the big picture—and seeing everything in black and white—can make it much easier to figure out where you may need to make adjustments in order to reach your personal and financial goals.
Rather than feel restrictive, living on a budget can actually help simplify your life right now, while also helping to give you a leg up on the future.
Here are some ideas to help get you going.
Related: Credit card refinancing vs. consolidation
1. Determining What's Coming In
The first step for creating a budget is to figure out how much money you are earning after taxes every month.
This might be easy for salaried W2 workers who automatically get their taxes taken out of every paycheck. It can be a bit tricker for 1099 freelancers who only see how much they are taxed at the end of the year.
For freelancers, there is a simple solution though: Using how much you made the previous year and what taxes you paid, you can then pay estimated quarterly taxes to the IRS. This can help give you a more accurate picture of how much you are earning on a monthly basis.
2. Listing Spending Categories
Next, you'll want to figure out how much you're spending each month.
This involves going through one month's worth of expenses and dividing everything up into categories, then figuring how much you spend on each. You can do this by hand or put the info into an Excel spreadsheet.
Another option is to use a budgeting app (like Mint or You Need a Budget ) that is designed to track and organize spending, as well as offer guidelines for creating and living on a budget.
Spending categories typically include necessities, such as rent or mortgage, transportation (like car expenses or public transportation costs), food, cell phone, healthcare/insurance, life insurance, childcare, and any debts (credit cards/ loans).
You'll need to list nonessential spending, such as cable television, streaming services, concert and movie tickets, restaurants, clothing, etc. Consider including monthly contributions to a retirement plan and personal savings into the expense category as well.
In addition, you may want to have emergency savings in place that could cover at least three to six months of living expenses just in case. If you don't have an emergency fund, consider putting it on the spending list, so you can start putting some money towards it each month.
3. Seeing Where You Stand
Once you have a sense of your monthly earnings and spending, it'll be time to see how your numbers line up with general budgeting guidelines. A good rule of thumb is to use the 50/30/20 model, which looks like this:
50% of money goes towards necessities such as a home, car, cell phone, or utility bills.
30% goes towards your wants, such as entertainment and dining out.
20% goes towards your savings goals, such as a retirement plan, a downpayment on a home, emergency fund, or investments.
By looking at your income versus your expenses, it will be easy to see what, if any, changes need to be made.
4. Making Adjustments
There are many ways to adjust how much is being spent in order to reach certain personal finance goals.
The easiest way to change your spending habits is to trim some of your nonessential expenditures. For example, perhaps internet and cable television costs $120 a month, and if cable is cut out, it would result in a savings of $60 a month.
Not taking as many trips to the mall or cooking (instead of getting takeout) more often could start adding up to a big difference.
Using coupons and promo codes when shopping, as well as or going to discount or second-hand stores can also reduce costs.
Living on a budget may also require looking at the bigger picture and finding places for more significant savings.
For example, maybe rent eats up 50% of your income and it'd be better to move to a less costly apartment. Or you might want to consider trading in an expensive car lease for an older, pre-owned vehicle.
5. Negotiating With Credit Card Companies and Service Providers
If debt and bills are too high, then it's going to be much harder to budget and save up money for the future.
One way to cut back is to negotiate with credit card companies and service providers. Credit card companies want their money back, so when cardholders call and say they can pay if some adjustments are made, they may be willing to help. Cardholders can ask for their monthly payment to be lowered, see if their interest rate can be lowered, and/or ask if it's possible to remove late fees.
It may also be possible to lower monthly bills for internet, cable, streaming services, medical bills, and car insurance.
For instance, if you see a promotion going on for cable and internet, you can always ask your cable company if they can apply that promotional rate to your account.
You can also use a car insurance quote comparison tool to find a lower car insurance rate, or call up a hospital to negotiate a discount rate on a medical bill.
If you don't have the time to do all this, you might consider using a bill negotiation service. For example, Trim is a subscription service that will do bill negotiation for users for an annual fee.
6. Taking on a Side Gig
Once a living budget is made, it may seem clear that additional income could be a big help. As long as someone has the time and energy, they can take on a side hustle to bring in more money. Some ideas include:
Selling things on eBay, Craigslist, or Facebook Marketplace
Having a garage sale.
Creating an Etsy store and selling homemade goods
Driving for a rideshare or food delivery service
Giving music lessons
Renting out a room on Airbnb
Walking dogs
Cleaning houses
Babysitting
Handling social media for small businesses
Selling writing, photography, or videography services to clients
Setting aside additional income for necessary expenses, and not spending all of the money on wants, can be a big help when it comes to living on a budget.
7. Using Cash Whenever You Can
It's easy to spend money when only using credit cards and debit cards. Whenever possible, it's a good idea to use cash so that it's easier to track where money is going. Also, it can be more difficult to get into debt since money doesn't seem invisible anymore. Consider taking out enough cash at the beginning of the week to cover your daily expenses to help you stick with your budget.
The Takeaway
Living on a budget doesn't have to feel onerous and restrictive. In fact, the process of setting up a budget and sticking to it every month, can eventually free you from financial burdens and help you reach your life goals. Getting started involves listing everything that is coming in, and everything that is going out each month.
The next step involves figuring out where you stand, and what you can do to get closer to your personal and financial goals. This may involve cutting back in some areas and also finding some ways to boost your income.
Keep at it and soon you will be in control of your finances, rather than the other way around.
Learn More:
This article
originally appeared on SoFi.com and was
syndicated by MediaFeed.org.
SoFi Money
SoFi Money is a cash management account, which is a brokerage product, offered by SoFi Securities LLC, member FINRA  / SIPC  . Neither SoFi nor its affiliates is a bank. SoFi Money Debit Card issued by The Bancorp Bank. SoFi has partnered with Allpoint to provide consumers with ATM access at any of the 55,000+ ATMs within the Allpoint network. Consumers will not be charged a fee when using an in-network ATM, however, third party fees incurred when using out-of-network ATMs are not subject to reimbursement. SoFi's ATM policies are subject to change at our discretion at any time.
Third Party Brand Mentions: No brands or products mentioned are affiliated with SoFi, nor do they endorse or sponsor this article. Third party trademarks referenced herein are property of their respective owners.
External Websites: The information and analysis provided through hyperlinks to third party websites, while believed to be accurate, cannot be guaranteed by SoFi. Links are provided for informational purposes and should not be viewed as an endorsement.
Financial Tips & Strategies: The tips provided on this website are of a general nature and do not take into account your specific objectives, financial situation, and needs. You should always consider their appropriateness given your own circumstances.

More from MediaFeed:
6 strategies for becoming debt free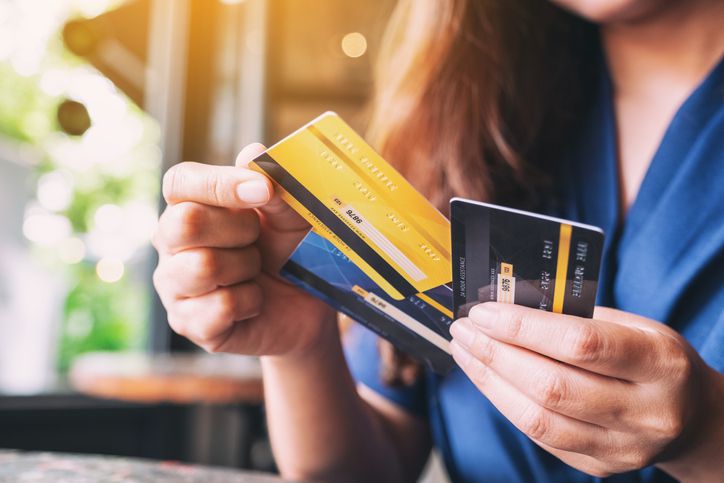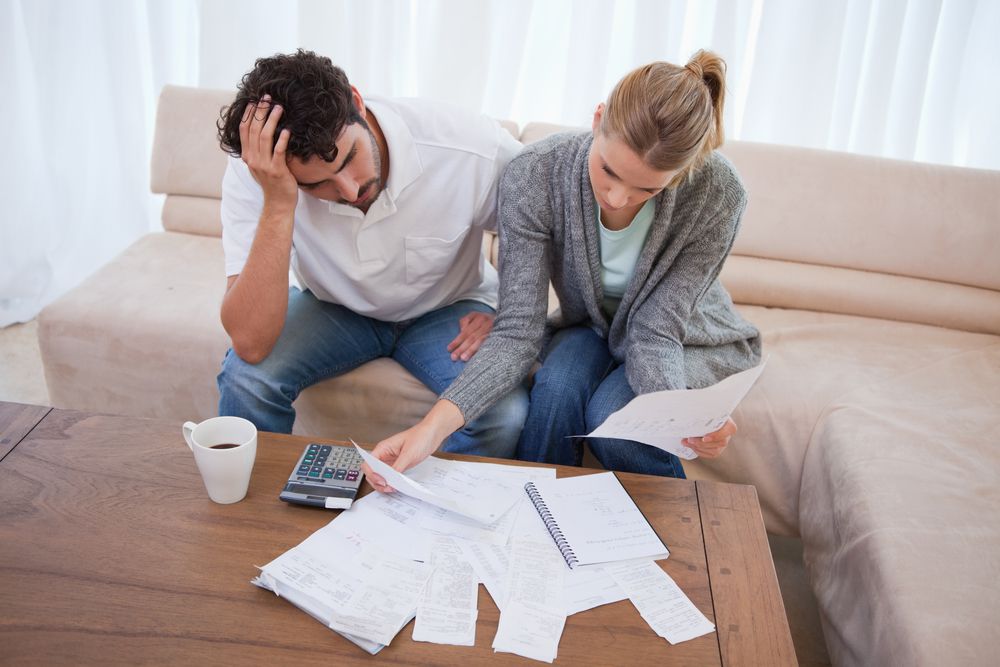 Featured Image Credit: Extreme Media / istockphoto.
AlertMe