Editor's note: Lantern by SoFi seeks to provide content that is objective, independent and accurate. Writers are separate from our business operation and do not receive direct compensation from advertisers or partners. Read more about our Editorial Guidelines and How We Make Money.
Americans love their cars, trucks and SUVs. Some love them so much they'll own two vehicles at the same time–and often make payments on two auto loans at the same time as a result.
But having two auto loans can really add up. The average monthly payment for a new car is $554, according to Experian, and for a used one, it's $391. So, multiple auto loans can mean a significant household outlay. But if owning two vehicles makes sense for you, it could well mean having two auto loans. Since that scenario does represent a potential household financial risk, it's good to know if you're considering owning two vehicles what steps you can take to make the process smoother and prevent any personal financial damage.
Related: 7 easy ways to improve your gas mileage
So, Can You Have Two Car Loans at Once?
The short answer to the question, "Can I have two car loans at once?" is yes, you can. There are, however, many factors and caveats to consider. Perhaps a better question is whether you should hold two auto loans at the same time. That answer depends on your unique financial and household situation.
In certain circumstances, owning auto loans may make good financial and lifestyle sense. These circumstances can include the following.
If You Have Two or More Breadwinners in the Home: If both spouses or life partners have jobs that require a commute and that commute can't be shared in a single vehicle, owning two cars may well be a necessity, not a luxury.
If You Sell or Trade Vehicles for a Living: There's no shortage of collectors in the auto trade business who, for valid business reasons, may need to carry two or more auto loans simultaneously. While some individual auto sellers are committed to cash-only deals, some may prefer loan financing with a trusted lender.
If You Own More Than One Home: While this certainly qualifies as a problem many people would like to have, owning two homes may necessitate the ownership of two cars and two car loans at the same time. This is especially true for homeowners with residencies in two states. In that situation, it may make sense, at least for convenience's sake, to hold two auto loans.
If You Have a Small Business That Requires Two or More Vehicles: Many small business owners–think painters, contractors, florists, bakers, and other "on the move" trades–need two or more vehicles. Consider a landscaping company owner whose business is growing and needs more trucks to get workers to an expanding list of client sites. Financing multiple trucks and trailers is well worth it if a business is generating more profit thanks to those purchases.
If Your Teenager Needs a Set of Wheels to Get Around: Many parents know the reality of having to buy an extra car to get a college-bound son or daughter to campus (and give them a way to get around once they're there).
Getting Approved for a Second Auto Loan While You Already Have a Car Loan
While it can be perfectly reasonable to hold multiple car loans, getting the second one may prove harder than getting the first. That's primarily due to lender risk. Auto lenders may be more reluctant to extend a second auto loan to an individual. That said, getting approved isn't insurmountable.
Don't Take Out Two Auto Loans on One Vehicle
Having two auto loans on separate vehicles is generally OK. But lenders may not want to do business with you if you're looking for multiple auto loans for a single car. Even if you find a lender who will green-light two auto loans for a single vehicle, that path leads to significantly higher debt, more potential damage to your credit score, and higher monthly auto payments.
Know the Qualifications for a Second Loan Approval
Auto lenders and banks will typically give extra scrutiny to current auto loan borrowers seeking a second car loan. The hurdles to a second loan may include the following.
Your Credit History: Personal credit remains the primary barometer for auto lenders deciding whether or not to approve a second car loan. You'll need to show you're making on-time payments, you're not overusing credit (i.e., keeping your debt to income ratios low), and you have a robust FICO score. Any score over 700 puts you in prime position for a second auto loan.
Your Annual Income: Since you already have an active auto loan that hasn't been repaid, lenders will focus particularly on your income. Specifically, the lender usually wants to see if your income can easily cover a second auto loan. Since auto purchases also lead to additional expenses, like maintenance, repair, gasoline, insurance, and state registration fees, your annual income should be able to handle not only the car loan, but the expenses that go with auto ownership.
Debt to Income Ratio: Overall household debt compared with income, meaning the debts you've accumulated balanced against your personal financial assets, is a big deal to auto lenders reviewing a second auto loan application. Ideally, your debt-to-income ratio would be about 35% debt to 65% assets. More debt could lead to an auto loan rejection.
The Second Vehicle's Value: Auto lenders will also study your second car's estimated value. In general, the less expensive the vehicle is, the better your chances of getting a second auto loan approved. It's simple math weighed against risk. The less cash you borrow, the better your odds of repaying the loan.
Your Down Payment: Additionally, it's helpful to bring a hefty down payment. Anything more than 20% of the vehicle's estimated value is likely to help your cause with a lender.
Consider Getting a Cosigner
If getting a second car loan stretches your income (or if a lender thinks it could) it may help to get a cosigner. A cosigner should be someone you trust and who trusts you who has a strong credit history and good income. Just as when you're getting a cosigner for a refinance, this person must also be willing to share the responsibility for the loan with you. If they cosign, that means that if you can't make a payment, they will be responsible. A cosigner can improve your chances of getting a loan because they may diminish the risk for the lender.
Taking on a Personal Loan vs. a Traditional Auto Loan
Since the stakes are higher with a second auto loan, overextended borrowers may need to expand their vehicle financing options. One way to do that is to weigh a traditional auto loan against a personal loan. Sometimes it can be easier to grab a personal loan, but there are risk factors involved with both personal loans and regular auto loans. Here's a closer look at some of the factors involved.
Interest Rates: Personal loans usually have higher interest rates than traditional car loans, with the rate ceiling on a personal loan at approximately 36% and the ceiling on a regular car loan at about 20%
Loan Terms: Loan repayment timelines are about the same with both personal loans and traditional auto loans. Personal loans usually need to be paid back within two to seven years while a regular car loan repayment period stands at between three to seven years.
Down Payments: Down payments are not required for a personal loan but they usually are required with traditional car loans.
Loan Fees: Personal loan fees can be as high as 8% in some instances, whereas loan fees for regular car loans usually range between 1% and 2%.
Collateral: Personal loans for autos typically require no collateral. That's not the case with traditional auto loans, where the vehicle itself is usually the collateral.
So, which is right for you as a second car loan: an auto loan or a personal loan? The answer depends. If you can get an auto loan and you can afford a down payment, you will likely pay less in interest and fees. But if you are having trouble finding an auto loan or don't have a down payment at the ready, a personal loan could be what it takes to let you get that second car.
The Takeaway
Balancing two auto loans simultaneously may seem challenging, but it may be doable if you have a decent income and a history of on-time payments. Just be sure you really need to have two quality vehicles at the same time.
Once you've decided a second car loan is a worthwhile and viable choice, treat your second car loan like any other auto loan. Understand the risk, study your options, bring some cash to the table and choose a loan that meets your unique household financial needs.
Learn more:
This article originally appeared on LanternCredit.com and was syndicated by MediaFeed.org.

Lantern by SoFi:
This Lantern website is owned by SoFi Lending Corp., a lender licensed by the Department of Financial Protection and Innovation under the California Financing Law, license number 6054612; NMLS number 1121636. (www.nmlsconsumeraccess.org). All rates, fees, and terms are presented without guarantee and are subject to change pursuant to each provider's discretion. There is no guarantee you will be approved or qualify for the advertised rates, fees, or terms presented. The actual terms you may receive depends on the things like benefits requested, your credit score, usage, history and other factors.
*Check your rate: To check the rates and terms you qualify for, Lantern conducts a soft credit pull that will not affect your credit score. However, if you choose a product and continue your application, the lender(s) you choose will request your full credit report from one or more consumer reporting agencies, which is considered a hard credit pull and may affect your credit. All loan terms, including interest rate, and Annual Percentage Rate (APR), and monthly payments shown on this website are from lenders and are estimates based upon the limited information you provided and are for information purposes only. Estimated APR includes all applicable fees as required under the Truth in Lending Act. The actual loan terms you receive, including APR, will depend on the lender you select, their underwriting criteria, and your personal financial factors. The loan terms and rates presented are provided by the lenders and not by SoFi Lending Corp. or Lantern. Please review each lender's Terms and Conditions for additional details.
Personal Loan: SoFi Lending Corp. ("SoFi") operates this Personal Loan product in cooperation with Even Financial Corp. ("Even"). If you submit a loan inquiry, SoFi will deliver your information to Even, and Even will deliver to its network of lenders/partners to review to determine if you are eligible for pre-qualified or pre-approved offers. The lenders/partners receiving your information will also obtain your credit information from a credit reporting agency. If you meet one or more lender's and/or partner's conditions for eligibility, pre-qualified and pre-approved offers from one or more lenders/partners will be presented to you here on the Lantern website. More information about Even, the process, and its lenders/partners is described on the loan inquiry form you will reach by visiting our Personal Loans page as well as our Student Loan Refinance page. Click to learn more about Even's Licenses and Disclosures, Terms of Service, and Privacy Policy.
Student Loan Refinance: SoFi Lending Corp. ("SoFi") operates this Student Loan Refinance product in cooperation with Even Financial Corp. ("Even"). If you submit a loan inquiry, SoFi will deliver your information to Even, and Even will deliver to its network of lenders/partners to review to determine if you are eligible for pre-qualified or pre-approved offers. The lender's receiving your information will also obtain your credit information from a credit reporting agency. If you meet one or more lender's and/or partner's conditions for eligibility, pre-qualified and pre-approved offers from one or more lenders/partners will be presented to you here on the Lantern website. More information about Even, the process, and its lenders/partners is described on the loan inquiry form you will reach by visiting our Personal Loans page as well as our Student Loan Refinance page. Click to learn more about Even's Licenses and Disclosures, Terms of Service, and Privacy Policy. 
Student loan refinance loans offered through Lantern are private loans and do not have the debt forgiveness or repayment options that the federal loan program offers, or that may become available, including Income Based Repayment or Income Contingent Repayment or Pay as you Earn (PAYE).
Notice: Recent legislative changes have suspended all federal student loan payments and waived interest charges on federally held loans until 01/31/22. Please carefully consider these changes before refinancing federally held loans, as in doing so you will no longer qualify for these changes or other future benefits applicable to federally held loans.
Auto Loan Refinance: Automobile refinancing loan information presented on this Lantern website is from Caribou. Auto loan refinance information presented on this Lantern site is indicative and subject to you fulfilling the lender's requirements, including: you must meet the lender's credit standards, the loan amount must be at least $10,000, and the vehicle is no more than 10 years old with odometer reading of no more than 125,000 miles. Loan rates and terms as presented on this Lantern site are subject to change when you reach the lender and may depend on your creditworthiness. Additional terms and conditions may apply and all terms may vary by your state of residence.
Secured Lending Disclosure: Terms, conditions, state restrictions, and minimum loan amounts apply. Before you apply for a secured loan, we encourage you to carefully consider whether this loan type is the right choice for you. If you can't make your payments on a secured personal loan, you could end up losing the assets you provided for collateral. Not all applicants will qualify for larger loan amounts or most favorable loan terms. Loan approval and actual loan terms depend on the ability to meet underwriting requirements (including, but not limited to, a responsible credit history, sufficient income after monthly expenses, and availability of collateral) that will vary by lender.
Life Insurance: Information about insurance is provided on Lantern by SoFi Life Insurance Agency, LLC. Click here to view our licenses.
More from MediaFeed:
How to refinance an auto loan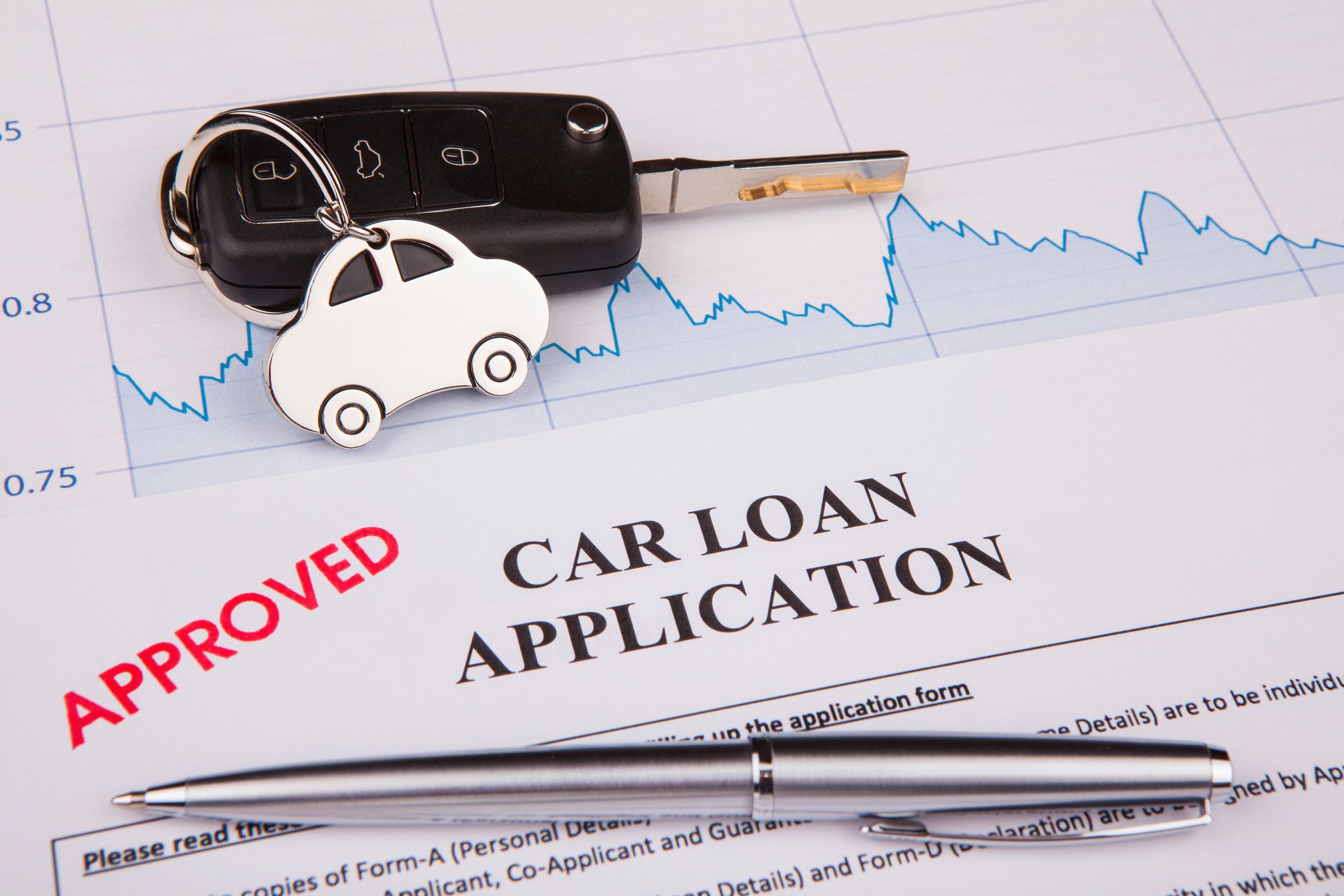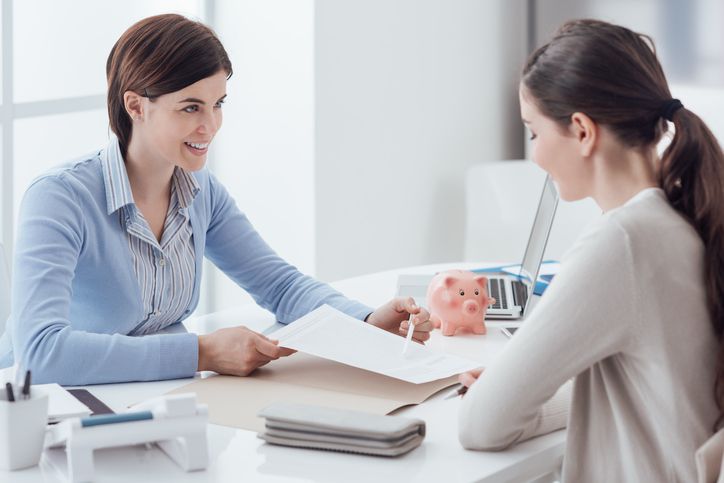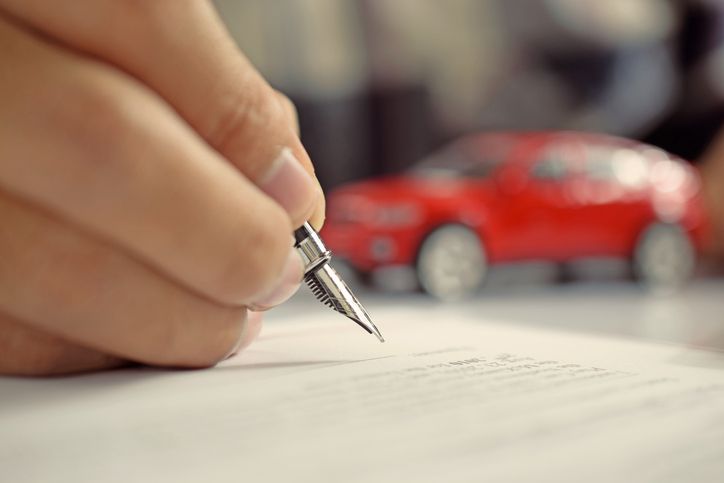 Featured Image Credit: phototechno/ istockphoto.
AlertMe
---