Buying a car, whether used or new, is a significant financial commitment. And most people probably don't just happen to have $25,000 to $45,000 — the average prices of used and new cars in 2021 — in cash lying around. That means you'll likely need to take out a loan to buy your car. Deciding which car to buy and understanding how to determine a car's value and how that value depreciates over time are all considerations when making an informed decision about a car purchase.
Another important consideration is how to pay for the car. Do you specifically need a car loan to buy a car, or can you buy a car with a personal loan?
Related: Types of personal loans
Can a Personal Loan be Used to Buy a Car?
The short answer to this question is "yes," but there are a few things to take into consideration when thinking about buying a car with a personal loan or a car loan:
Are you buying a new car or a used car?
Are you buying a car from a private individual or a dealership?
1. Are You Buying a New or a Used Car?
If you're buying a new car from a dealership, the benefits of using dealer financing might outweigh the drawbacks. Automakers offer financing on cars purchased through their dealerships, with low or sometimes even 0% APRs for well-qualified buyers, in an effort to compete with banks and other financial institutions.
Banks or other financial institutions may offer different interest rates, terms and eligibility criteria than dealerships. According to consumer credit information compiled by the Federal Reserve, the average APR on a 48-month new car loan from a commercial bank in the second quarter of 2021 was 5.28%. For a 60-month new car loan from a commercial bank during the same period, the APR was 5.05%.
Lending money for a used car might be seen as a higher risk by a bank, and their interest rates typically reflect that notion. Older model vehicles are generally seen as a higher lending risk by banks than a new model because they might be less reliable and have a greater chance of failure as they age.
2. Is the Seller an Individual or a Car Dealer?
An individual who is selling a used car is not likely to offer financing, so a car buyer in that situation would likely need to find their own source of funds.
As mentioned above, banks do sometimes offer car loans on used cars, but the interest rate is dependent on multiple factors. In addition to looking at the applicant's creditworthiness, which is typical of any loan application, the make, model and age of the car are also taken into account.
When considering a personal loan to purchase a used car, details about the car aren't considered during the application process. As the name implies, a personal loan can be taken out for any number of personal expenses — home improvements or a vacation, for example — whereas a car loan can only be taken out to pay for a car.
Differences Between Car Loans and Personal Loans
In essence, a car loan works much like a mortgage. It is paid for in monthly installments and the asset isn't fully yours until the final payment is made. The car is the asset that secures the loan, which means if you default on payments, the lender could seize your car. The car's title typically remains with the lender until the loan is paid in full.
Funds from a personal loan can be much more flexible and can be used not just for purchasing a car, but for the other costs of owning a car as well. Personal loans can be secured or unsecured, with either fixed or variable interest rates. An unsecured personal loan is not tied directly to an asset, i.e., collateral, as a secured personal loan is, so there is no asset for a lender to seize in the case of default. Transferring a car's title from one owner to another differs from state to state and is generally handled by each state's department of motor vehicles.
While a car loan from a dealership might be able to be finalized quickly in some cases, car buyers who have a personal loan approval in hand before they go to the dealership can take a step out of the negotiation process.
Refinancing a car loan with a personal loan might be an option in some cases. Perhaps you've improved your financial situation since taking out your car loan and you can now qualify for a lower interest rate. Or you'd rather have a shorter-term loan than you currently have, and refinancing with a personal loan might accomplish that.
Determining the Value of a Car
Whether the car you're considering is new or just new to you, there are a number of well-respected pricing guides to consult for an appropriate price range once you narrow down your car choices:
These resources simply provide a price range for the car you want. Calling car dealers for price quotes or estimates and looking for any purchase incentives or dealer financing offers are good ways to be prepared before you walk into a dealership.
Negotiating the Car Purchase
Once you know which car you want and what you can afford, how do you pay for it?
For most of us, the negotiation part of buying a new car is the most daunting. This is why you want to go in understanding the price range for your desired car — ideally, you'll also be equipped with a few comparable quotes from other dealers.
When speaking with a car salesperson it's a good idea to ask for the actual sales price, which can include taxes, fees, and other charges that may vary depending on the state and the dealership where the car is purchased. Some car salespeople might talk in terms of monthly payments instead of total purchase price. But talking about monthly payments and payment periods can make it difficult to keep track of the overall price of the car.
Test-driving, negotiating and finishing paperwork will take some time, and that's OK. Take your time with all that goes into a car purchase, and don't let an enthusiastic salesperson rush you into making a decision that's not a good one for you.
What Are the Costs of Car Ownership?
The sticker price, or even the possibly lower negotiated price, doesn't reflect the true cost of car ownership. AAA's annual "Your Driving Costs" study found the average cost of owning and operating a new car in 2021 is nearly $10,000 annually. The three biggest expenses of car ownership are depreciation, fuel, and maintenance and repairs. The study found that small sedans were the cheapest to operate, while half-ton pickup trucks were the most expensive.
Depreciation is the decline in value of an asset over time, and it tops the list of largest annual expenses of car ownership. A new car begins to depreciate as soon as it's new owner drives it off the lot, and the depreciation continues to increase over time. Depending on the make and model of the car, how many miles it's driven annually and other factors, a new car could depreciate:
10% in the first month
20% in the first year
40% after five years
Another factor when considering the true cost of your car is the potential increasing maintenance costs over five or 10 years. Proper maintenance of a vehicle can go a long way toward not only keeping it in good condition, but it can also make it safer for the driver and passengers, as well as other drivers on the road.
The Takeaway
The biggest ongoing cost of the car, though, is the cost of the car itself. Choosing what type of loan — car loan or personal loan — generally corresponds to what type of car you're buying, what interest rate and terms you might qualify for, and what works best for your specific financial situation. Getting pre-qualified for a personal loan before you begin shopping for a used car may help direct your car search toward vehicles that are affordable and fit your lifestyle.
Learn More:
This article
originally appeared on SoFi.com and was
syndicated by MediaFeed.org.
SoFi Loan Products
SoFi loans are originated by SoFi Lending Corp. or an affiliate (dba SoFi), a lender licensed by the Department of Financial Protection and Innovation under the California Financing Law, license # 6054612; NMLS # 1121636  Opens A New Window.. For additional product-specific legal and licensing information, see SoFi.com/legal.
External Websites: The information and analysis provided through hyperlinks to third party websites, while believed to be accurate, cannot be guaranteed by SoFi. Links are provided for informational purposes and should not be viewed as an endorsement.
Third Party Brand Mentions: No brands or products mentioned are affiliated with SoFi, nor do they endorse or sponsor this article. Third party trademarks referenced herein are property of their respective owners.
More from MediaFeed
How to refinance an auto loan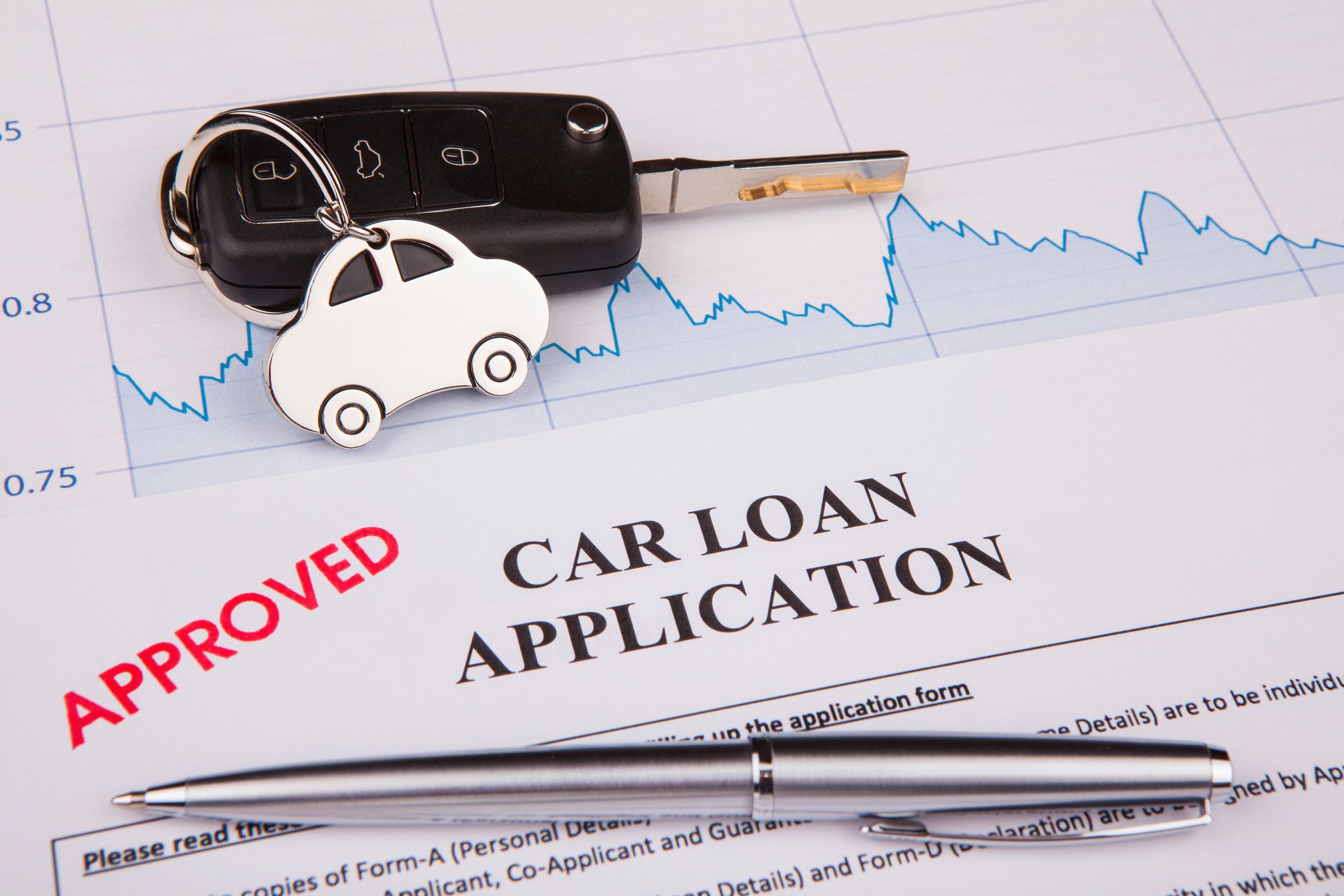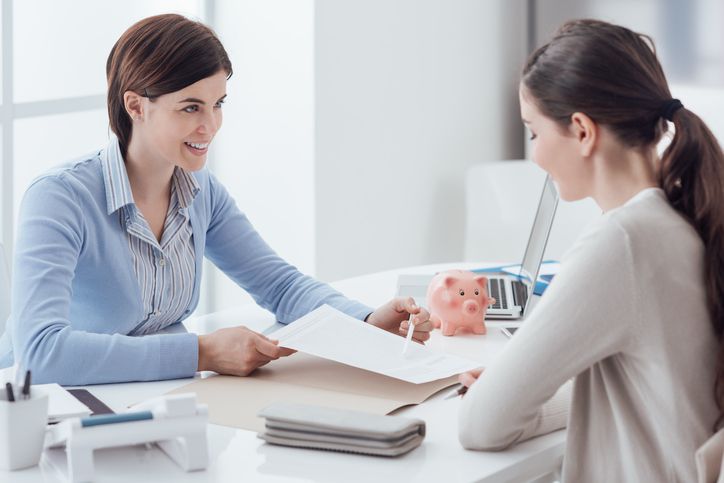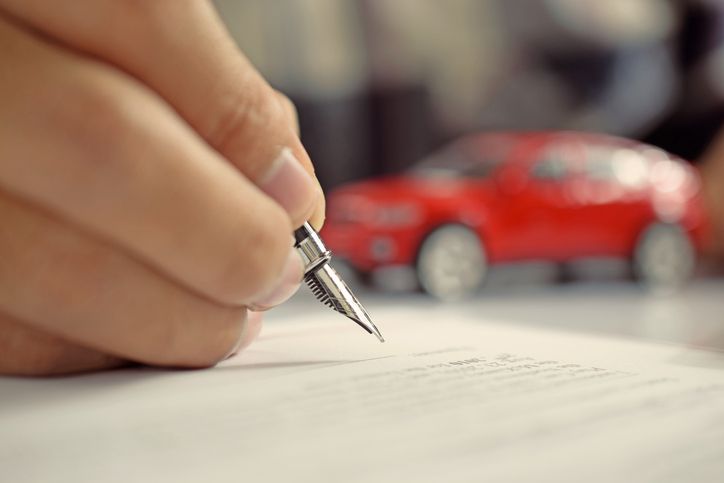 Featured Image Credit: DepositPhotos.com.
AlertMe