What exactly is a student loan account number? And, more importantly, why do you need to know it?
Your student loan account number is a unique 10-digit number that is given to you by your student loan provider and is used for identifying your federal student loan.
Students can use their student loan account number to look up their payments and see how much of their balance is left. This number is also used to verify a student's identity when they are using services offered by the loan provider, such as mobile banking or trying to obtain previous statements.
Some financial institutions and banks may ask you for your student loan account number before allowing you to borrow money or approve a new credit card. You'll also need to know this number if you are considering refinancing those loans.
In addition, your student loan account number is used for tax purposes in order to verify that the student loan on a tax return is yours.
Students who have taken out private loans won't have a federal student loan identification number. In that case, a student would need to contact the lender in order to get account information. This includes any private student loans that were originally federal ones but were refinanced into a private loan, since those balances would now show in government records as $0.00.
So, how do you find your student loan account number for federal loans?
Steps to Take
The easiest place to find your student loan account number is on the monthly student loan statements sent by your loan provider. You should be able to find it on the upper right or left corner near your name, or somewhere in that vicinity. You can also check your e-mail account if you're receiving your statements by e-mail.
If you don't have access to any of your monthly statements, you can log into the Federal Student Aid website using your FSA (Federal Student Aid) ID to see your loan details. This will allow you to see more information about your loan than just the student loan account number.
Don't have an FSA ID? Not to worry.
More About the FSA ID
The FSA ID replaced the Federal Student PIN in 2015, so students who haven't taken out new student loans or haven't logged into the Federal Student Aid website since 2015 might not have an FSA ID yet.
Students who don't have an FSA ID can create one on studentaid.ed.gov.. Once you sign up for an FSA ID, the federal government will verify your information with the Social Security Administration. Once your information is verified, you will be able to use your FSA ID to obtain information about your federal student loans.
The site, managed by the U.S. Department of Education, can provide a convenient way to get a full picture of all your federal loans, including:
How many federal student loans you have
Their loan types
The original balance on each loan
Current loan balances
Interest rates on loans
Whether any loans are in default
Loan service provider's names
Contact information of the loan service providers
Identifying Lenders
It might surprise you to learn that federal student loans aren't directly administered by the government. While the government is the lender, these loans are administered by a variety of loan servicers that take on administrative tasks such as sending bills to borrowers, creating repayment plans, and consolidating loans.
It's important to know which institutions are overseeing your loans so you know where to make payments, which website to go to, who to call with questions, as well as who to reach out to if you need to discuss an alternative payment plan.
As mentioned above, for federal loans you can find information about what institutions are serving your loan when logged on to StudentAid.gov.
The U.S. Department of Education assigns loan to these companies:
Another way to confirm a loan servicer is to call the Federal Student Aid Information Center (FSAIC)  at 1-800-433-3243.
As far as private student loans go, the lender is typically a bank or other financial institution. Contact information should be available on the bills and other information that is sent out.
If these documents have been misplaced, the private lender's information can typically be found on credit reports. You can request one free credit report from each of the three reporting agencies annually— Equifax, Experian, and TransUnion.
Another way to track down your private student loan lenders is by contacting your college's financial aid office.
Recommended: How to Find Out Who Your Student Loan Lender Is
Paying Back Student Loan Debt
With federal student loans, there are multiple payment plans available:
Standard repayment plan: This is a ten-year repayment plan and students who choose this will typically pay less back, over time, than in other plans. This isn't a good choice if the student is interested in obtaining Public Service Loan Forgiveness (PSLF).
Graduated repayment plan: With this plan, payments increase every two years. This can help students who expect their income to increase, but they would pay more interest over time than if on the standard repayment plan.
Extended repayment plan: Payments can be made during a period of up to 25 years. This can help with monthly payment amounts, but students will pay back more over the life of the loan than those who use the standard or graduated repayment plans.
Income-based repayment plan (IBR): There are four different plans where student loan payments factor in the borrower's income; this can be a good choice for those who plan to use PSLF, but borrowers will typically pay back more than under the standard plan.
PSLF is a forgiveness program that borrowers employed by a governmental or non-profit organization might qualify for. If a student has been denied for PSLF in the past, there is currently a Temporary Expanded Public Service Loan Forgiveness program to explore.
To pay off student loans more quickly, one option is to make an extra monthly payment or simply put extra money on loans each month. The goal is to put more money on the principal so that the balance goes down more quickly—which in turn will help to lower the interest owed over the life of the loan. It can make sense to contact the lender or loan servicer to ensure that the extra can go on the principal as planned.
Recommended: How Much Do I Owe in Student Loans?
Refinancing Student Loans – Pros and Cons
Another option to consider is to refinance your student loans. There are pros and cons to that strategy, with pros including the following:
Loans can be combined into one single loan and payment, which can be easier to manage.
Some private lenders, including SoFi, will consolidate federal and student loans and refinance them into one loan.
Terms can be adjusted; a longer-term can help to lower the payment, while a shorter one can help to reduce the amount of interest paid back over the loan's life.
In addition, there may be choices between fixed-rate and adjustable-rate loans, and a cosigner with good credit and solid income may help the borrower get a better rate.
Cons of refinancing include:
 Refinancing federal student loans with a private lender means that borrowers will lose access to benefits associated with federal student loans, including income-driven options and loan forgiveness programs.
Other federal protections that will no longer apply include federal deferment or forbearance where payments may be temporarily paused.
Most federal student loans have a grace period (often the first six months after graduation) during which you don't have to make any loan payments. If you refinance your loan soon after graduation, you might lose out on that benefit if your private lender doesn't honor existing grace periods.
The Takeaway
It's important to know your student loan account number, which can be found on your federal loan statements or online.
This 10-digit number can be used to access loan information, use other lender services and apps, and help you devise a payment plan.
You may also need this number when applying for a credit card or other loan, and if you decide to refinance your student loan.
Learn More:
This article originally appeared on SoFi.com and was syndicated by MediaFeed.org.
SoFi Loan Products
SoFi loans are originated by SoFi Bank, N.A., NMLS #696891  (Member FDIC), and by SoFi Lending Corp. NMLS #1121636  , a lender licensed by the Department of Financial Protection and Innovation under the California Financing Law (License # 6054612) and by other states. For additional product-specific legal and licensing information, see SoFi. Equal Housing Lender.
External Websites: The information and analysis provided through hyperlinks to third-party websites, while believed to be accurate, cannot be guaranteed by SoFi. Links are provided for informational purposes and should not be viewed as an endorsement.
SoFi Student Loan Refinance
If you are looking to refinance federal student loans, please be aware that the White House has announced up to $20,000 of student loan forgiveness for Pell Grant recipients and $10,000 for qualifying borrowers whose student loans are federally held. Additionally, the federal student loan payment pause and interest holiday has been extended to December 31, 2022. Please carefully consider these changes before refinancing federally held loans with SoFi, since in doing so you will no longer qualify for the federal loan payment suspension, interest waiver, or any other current or future benefits applicable to federal loans. If you qualify for federal student loan forgiveness and still wish to refinance, leave up to $10,000 and $20,000 for Pell Grant recipients unrefinanced to receive your federal benefit. CLICK HERE  for more information.
Notice: SoFi refinance loans are private loans and do not have the same repayment options that the federal loan program offers such as Income-Driven Repayment plans, including Income-Contingent Repayment or PAYE. SoFi always recommends that you consult a qualified financial advisor to discuss what is best for your unique situation.

More from MediaFeed:
What student loan borrowers want to know about Biden's executive order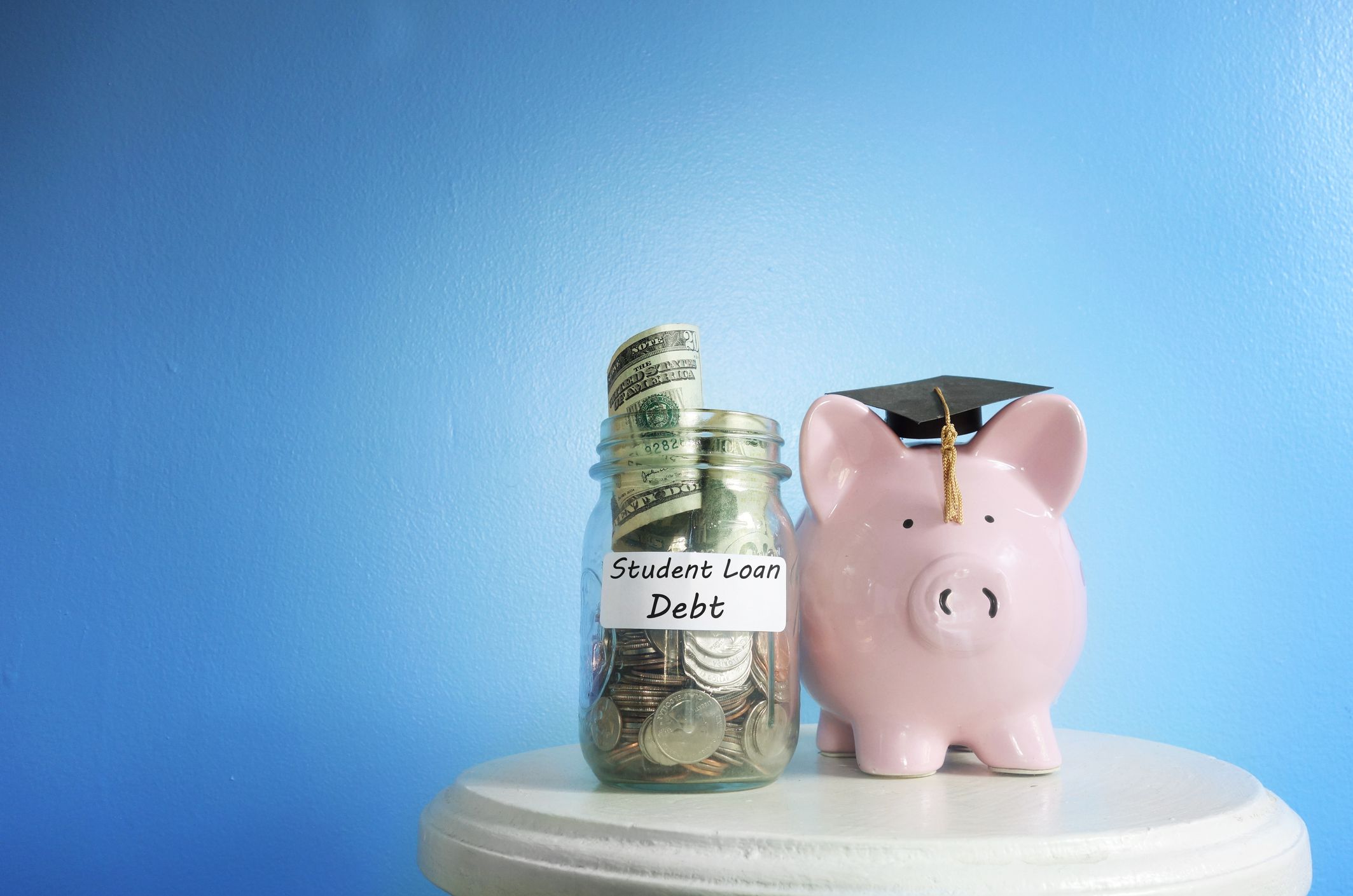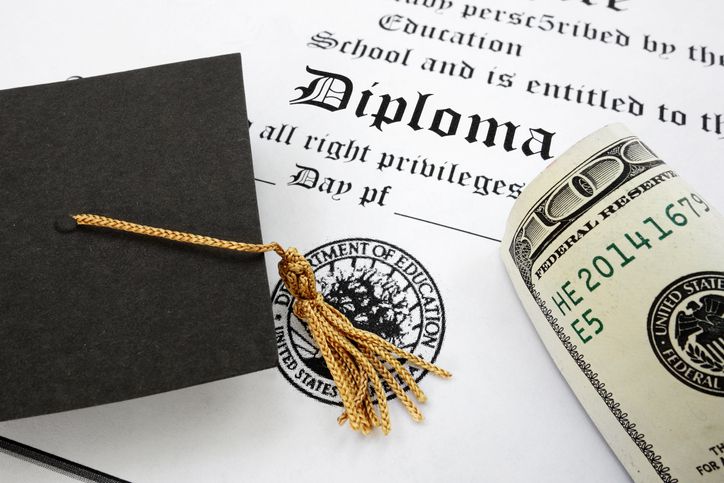 Featured Image Credit: sorrapong / iStock.
AlertMe