When you buy a new or used car, the salesperson may offer you an extended warranty. These policies are designed to cover the cost of certain repairs that occur after the manufacturer's warranty — typically three years or 36,000 miles (whichever comes first) — comes to an end.
Extended warranties can offer peace of mind and, if you end up needing an expensive repair down the line, they can cover some, or all, of the cost.
However, extended warranties often come with a high price tag you may not have counted on when you were saving up for a car, and they generally don't cover everything that could go wrong.
Related: Smarter ways to get a car loan
Read on to learn more about extended car warranties and their pros and cons to help you decide if it's worth getting on.
What is an extended car warranty?
While all new cars (and some used cars) come with a manufacturer's warranty, an extended warranty is an optional plan you can buy to help you pay for the cost of certain repairs your vehicle may need while you own it.
Extended car warranties, also called extended service contracts, typically cover the price of major repairs or replacements (with exclusions) for a certain number of years or miles.
The extended warranty usually begins when the manufacturer's warranty expires, but sometimes the two overlap. While these plans are often offered at the point of sale, you can typically purchase them any time until the original manufacturer's warranty expires.
Third-party vendors also offer extended warranties. If you're interested in getting an extended car warranty, it can be worth going online to compare policies from independent providers to see exactly what each one covers, what's excluded, and the cost. This can help you decide which warranty would work best for you and whether it is worth getting.
What does an extended car warranty cover?
Exactly what the policy covers will vary with every provider and the type of warranty you choose. The only way to know for sure is to carefully read the extended warranty policy agreement. Here are some general rules of thumb.
What it covers
Extended warranties typically cover the major mechanical parts of your car, such as the engine, transmission, steering, suspension, clutch, air-conditioning, and electricals, including in-car audio and navigation systems. If your engine blows or oil starts leaking, it will likely be covered. Coverage may not be 100%, however, and you may have to pay a deductible before coverage kicks in.
Some policies also offer add-ons like 24/7 roadside assistance, rental car reimbursement, trip interruption service and tire protection.
What it doesn't cover
Generally, extended warranties won't cover routine maintenance or damage caused by normal wear and tear, such as oil changes, replacing the timing belt (unless it fails before the recommended replacement time), new tires, new brakes, windshield wipers, and more.
If an item isn't listed in the policy, you can assume it's not covered.
How much does an extended car warranty cost?
Pricing will vary depending on the type of vehicle, what the plan covers, what the deductible is and the length of the contract. The upfront cost of the warranty can range from $1,000 to $3,000 or more.
If you purchase a car warranty from a dealer and include it in your financing, you are likely also going to pay interest, which will increase the total cost of the warranty.
You might have to pay a deductible every time you submit a claim, plus kick in money for a portion of the bill.
Is an extended car warranty worth it?
Whether you should get an extended car warranty or not is a personal decision. It will depend on how reliable the car is and, if you're buying a used car, how old the car is. It will also depend on how well you would be able to manage if your car encountered a problem that will be costly to fix.
Here are some pros and cons you may want to consider when making the decision.
Pros of an extended car warranty
You may save money. If your car needs a very costly repair that's covered under your extended warranty, you could save money. Instead of paying the entire bill out of pocket, you'd only be responsible for covering the deductible (if you have one) and then the warranty provider would pay for all or most of the rest.
It provides peace of mind. If you're worried about how you'd cover a car repair bill, having an extended warranty can make you feel less stressed about something going wrong with your car. If your plan also incorporates roadside assistance, you won't have to worry about breaking down on the road
It can make your car more attractive to a future buyer. If you plan to sell your car down the road, a transferable warranty can make your car more appealing to prospective buyers.
Cons of an extended car warranty
You may never use it. Many people who purchase an extended car warranty don't end up using it. And if they do, the cost of the repairs they need may be less than the cost of the warranty.
There may be overlap. If the coverage period of the extended warranty overlaps with the manufacturer's warranty, you may end up paying for coverage you're already getting at no cost.
Exclusions and limitations. Every contract comes with fine print that specifies how you can use the warranty. For example, the provider might deny coverage for a problem caused by normal wear and tear, or reduce the payout based on your car's depreciation. You also may be required to take the car to certain auto repair shops.
How to choose an extended car warranty
If you decide an extended warranty makes sense for you, it's a good idea to look at the policy contract closely. This is where you'll find the fine print that spells out all the rules and exceptions. If the seller won't show you this info before you sign on the dotted line, it may be wise to take your business elsewhere. Here are some things to look for before you sign:
Is there a deductible for each visit? You might have to pay $100 or more out of pocket every time you get a repair.
Is the service contract transferable to another owner? This is a consideration if you are thinking of selling your car down in the future. Typically, these contracts aren't transferable if you sell to a dealer.
Does the service contract pay the repair shop? In some cases, you may have to foot the bill and then file a claim to get reimbursed. With this scenario, it's possible that after you pay for a repair, the claim can be rejected.
 What are the exclusions and requirements? You will need to read the fine print to find out what repairs are and aren't covered, and other limitations or restrictions.
Where can you go for repairs? Manufacturer-backed contracts typically require that you go to a dealer. Third-party vendors may have restrictions on where you can take your vehicle, or let you choose the repair shop.
The takeaway
An extended warranty could add thousands of dollars to the purchase of a new or used car, and may or may not be worth the price tag. If you would have trouble covering the cost of a major repair or worrying about car expenses keeps you up at night, the cost of one of these contracts might be worth the peace of mind.
If you're buying a vehicle with a reliable track record, however, it might make sense to skip the warranty and set aside the money you'd spend on it for future repairs. If you don't end up using all of it for your car, you can keep saving it or use it for something else.
Learn more:
This article originally appeared on SoFi.com and was syndicated by MediaFeed.org.
SoFi Money
SoFi Money is a cash management account, which is a brokerage product, offered by SoFi Securities LLC, member FINRA/ SIPC. Neither SoFi nor its affiliates is a bank. SoFi Money Debit Card issued by The Bancorp Bank. SoFi has partnered with Allpoint to provide consumers with ATM access at any of the 55,000+ ATMs within the Allpoint network. Consumers will not be charged a fee when using an in-network ATM, however, third-party fees incurred when using out-of-network ATMs are not subject to reimbursement. SoFi's ATM policies are subject to change at our discretion at any time.
Financial Tips & Strategies: The tips provided on this website are of a general nature and do not take into account your specific objectives, financial situation, and needs. You should always consider their appropriateness given your own circumstances.
More from MediaFeed:
How to save up for a car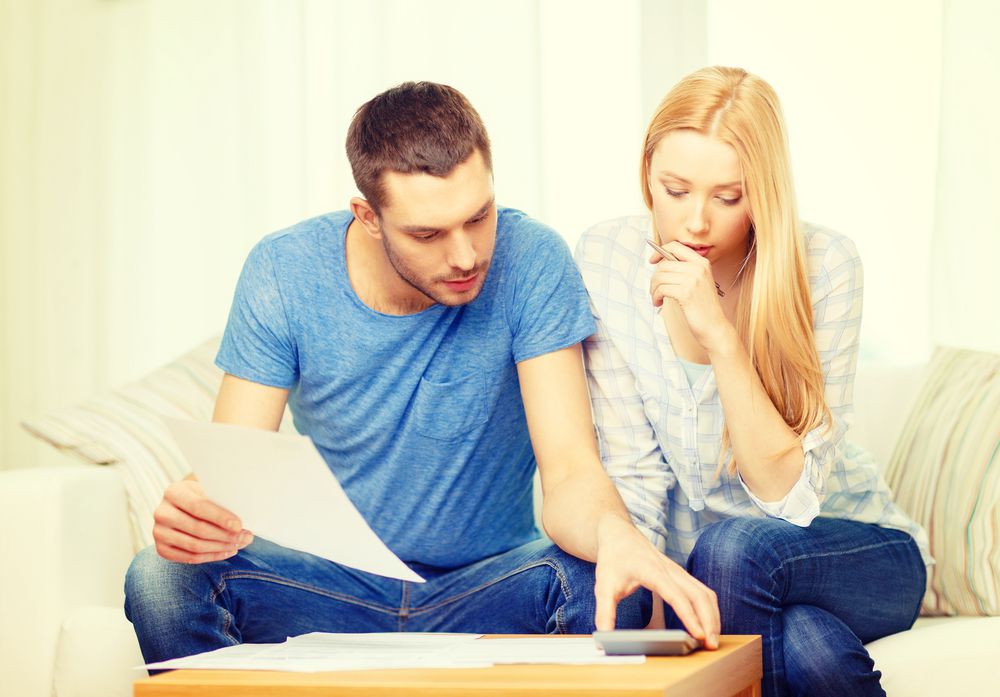 Featured Image Credit: DepositPhotos.com.
AlertMe
---