Should you expect to be taxed on emergency help? The SBA's Economic Injury Disaster Loan (EIDL) program has historically been reserved for businesses impacted by declared disasters throughout the U.S. But in 2020, the program was expanded with a separate COVID-19 EIDL for businesses nationwide. While the additional financing has helped keep many businesses afloat, it's still important to understand the tax implications that come with EIDL program loans and other COVID-19 relief programs.
Related: How much does a small business pay in taxes?
Which COVID-19 related government grants and loans are taxable?
Many businesses have received federal relief grants and loans since the onset of the COVID-19 pandemic. Here's how each one is handled when it comes to federal taxation.
COVID-19 EIDL Loan
Unlike some other relief programs, the COVID-19 Economic Impact Disaster Loan (EIDL)  program is not forgivable. That means all borrowers must repay the principal and interest in full. Since the EIDL is a repayable loan, it is not considered income, so it is not taxable. Typically, you can use the interest you pay on the loan as a business tax deduction. The same rule applies to non-COVID EIDLs for businesses in declared disaster areas. So if you're battling COVID challenges as well as the aftermath of a hurricane, for instance, the tax treatment will be the same for more than one EIDL
EIDL advances
The EIDL Advances are grants, and several have been issued. Currently, the Targeted EIDL Advance and the Supplemental Targeted EIDL Advance are available through December 31, 2021. The Advances are forgivable—they don't need to be repaid.
EIDL Advances were designed to give small businesses immediate financial relief at the start of the pandemic and have now closed. However, Targeted Advances and Supplemental Targeted Advances, which are meant for businesses in low-income areas, are still available through the end of 2021. Eligible businesses could receive up to a total of $15,000 between the two Targeted Advances.
Originally, Advance funds were supposed to be taxed, but the Consolidated Appropriations Act, enacted in December 2020, reversed this decision. Now, business owners do not have to report these forgivable funds as taxable income.
Paycheck Protection Program
The Paycheck Protection Program (PPP) gave businesses forgivable loans when the funds were used for qualifying expenses, including payroll. Applications for forgiveness are due 10 months after the covered period. But regardless of whether or not the funds end up being forgiven, PPP loans are not taxable. Additionally, expenses that were paid with PPP funds may still be claimed as tax deductions.
State taxation of PPP loan funds
While the federal government has ruled not to tax PPP funds, some states have opted to collect tax on forgiven funds. As of July 2021, the following states plan to tax some or all of a business's forgiven PPP funds. This list also includes states that may only tax certain types of businesses. Check your state's revenue department for more details on what to expect.
States Taxing Forgiven PPP Funds:
California
Florida
Nevada
North Carolina
Ohio
Rhode Island
Texas
Utah
Virginia
Washington
There are also state-by-state variations on whether or not expenses paid with forgiven PPP funds may be used as a tax deduction.  Your CPA should also keep you updated on what to expect in terms of state taxation related to COVID relief measures.
Do I need to worry about being audited if I received an EIDL or PPP loan?
These special SBA loan programs come with different audit standards than typical online loans for small businesses. In most cases, the potential for audit depends on the size of the loan. There is no set audit trigger for COVID-19 EIDLs, but the SBA does reserve the right to audit businesses to confirm their eligibility. For PPP loans, any business that received loan funds of $2 million or more will be subject to an audit by the SBA. Businesses with PPP loans that don't reach that threshold are protected from audits under a safe harbor. The SBA audit is not a tax audit, but an eligibility audit for loan fund eligibility and forgiveness. Businesses must show the following:
They're eligible to apply for PPP funds.
They've calculated the correct loan amount.
Loan funds were used on eligible expenses.
They're qualified for loan forgiveness.
When applying for forgiveness, businesses must submit the Loan Necessity Questionnaire, along with supporting documentation.
SBA audit tips
Follow these tips to ensure a smooth audit process if (or when, depending on your loan size) the time comes.
Be Prepared. Stay organized with your bookkeeping and loan documentation right from the beginning, especially if you know your loan size is large enough to trigger an SBA audit. You'll save a lot of time and headache if you prepare your finances in real-time.
Gather Your Documentation. Keep track of any documents related to proving your eligibility for the PPP or EIDL funds. Track expense receipts and payroll documents to demonstrate that PPP funds were spent on eligible expenses. Also, keep copies of financial statements and profit-and-loss statements to show that the business meets the lost revenue requirements. Keep all of these records for at least six years after repaying the loan or getting it forgiven.
Get Professional Help. It can be difficult to keep track of the SBA and IRA requirements, as well as potential interpretations of some of their rulings. Consider hiring an accountant who regularly tracks what's happening with EIDL and PPP audits. They'll share that experience with you to make sure you're keeping the right records and that everything is accurately submitted when the audit begins.
The takeaway
Taking out an EIDL can impact your taxes in several ways, both positive and negative. EIDL funds are typically not taxed at the federal level. But it's important to monitor your state's ruling on how it treats forgiven funds in terms of both taxation and expense deductions.
Learn more:
This article originally appeared on LanternCredit.com and was syndicated by MediaFeed.org.
Lantern by SoFi:
This Lantern website is owned by SoFi Lending Corp., a lender licensed by the Department of Financial Protection and Innovation under the California Financing Law, license number 6054612; NMLS number 1121636. (www.nmlsconsumeraccess.org)
All rates, fees, and terms are presented without guarantee and are subject to change pursuant to each provider's discretion. There is no guarantee you will be approved or qualify for the advertised rates, fees or terms presented. The actual terms you may receive depends on the things like benefits requested, your credit score, usage, history and other factors.
*Check your rate: To check the rates and terms you qualify for, Lantern conducts a soft credit pull that will not affect your credit score. However, if you choose a product and continue your application, the lender(s) you choose will request your full credit report from one or more consumer reporting agencies, which is considered a hard credit pull and may affect your credit.
All loan terms, including interest rate, and Annual Percentage Rate (APR), and monthly payments shown on this website are from lenders and are estimates based upon the limited information you provided and are for information purposes only. Estimated APR includes all applicable fees as required under the Truth in Lending Act. The actual loan terms you receive, including APR, will depend on the lender you select, their underwriting criteria, and your personal financial factors. The loan terms and rates presented are provided by the lenders and not by SoFi Lending Corp. or Lantern. Please review each lender's Terms and Conditions for additional details.
Personal Loan:
SoFi Lending Corp. ("SoFi") operates this Personal Loan product in cooperation with Even Financial Corp. ("Even"). If you submit a loan inquiry, SoFi will deliver your information to Even, and Even will deliver to its network of lenders/partners to review to determine if you are eligible for pre-qualified or pre-approved offers. The lenders/partners receiving your information will also obtain your credit information from a credit reporting agency. 
If you meet one or more lender's and/or partner's conditions for eligibility, pre-qualified and pre-approved offers from one or more lenders/partners will be presented to you here on the Lantern website. More information about Even, the process, and its lenders/partners is described on the loan inquiry form you will reach by visiting our Personal Loans page as well as our Student Loan Refinance page. Click to learn more about Even's Licenses and Disclosures, Terms of Service, and Privacy Policy.
Student Loan Refinance:
SoFi Lending Corp. ("SoFi") operates this Student Loan Refinance product in cooperation with Even Financial Corp. ("Even"). If you submit a loan inquiry, SoFi will deliver your information to Even, and Even will deliver to its network of lenders/partners to review to determine if you are eligible for pre-qualified or pre-approved offers. The lender's receiving your information will also obtain your credit information from a credit reporting agency. If you meet one or more lender's and/or partner's conditions for eligibility, pre-qualified and pre-approved offers from one or more lenders/partners will be presented to you here on the Lantern website. 
More information about Even, the process, and its lenders/partners is described on the loan inquiry form you will reach by visiting our Personal Loans page as well as our Student Loan Refinance page. Click to learn more about Even's Licenses and Disclosures, Terms of Service, and Privacy Policy.
Student loan refinance loans offered through Lantern are private loans and do not have the debt forgiveness or repayment options that the federal loan program offers, or that may become available, including Income Based Repayment or Income Contingent Repayment or Pay as you Earn (PAYE).
Notice: Recent legislative changes have suspended all federal student loan payments and waived interest charges on federally held loans until 01/31/22. Please carefully consider these changes before refinancing federally held loans, as in doing so you will no longer qualify for these changes or other future benefits applicable to federally held loans.
Auto Loan Refinance:
Automobile refinancing loan information presented on this Lantern website is from MotoRefi. Auto loan refinance information presented on this Lantern site is indicative and subject to you fulfilling the lender's requirements, including: you must meet the lender's credit standards, the loan amount must be at least $10,000, and the vehicle is no more than 10 years old with odometer reading of no more than 125,000 miles. Loan rates and terms as presented on this Lantern site are subject to change when you reach the lender and may depend on your creditworthiness. Additional terms and conditions may apply and all terms may vary by your state of residence.
Secured Lending Disclosure:
Terms, conditions, state restrictions, and minimum loan amounts apply. Before you apply for a secured loan, we encourage you to carefully consider whether this loan type is the right choice for you. If you can't make your payments on a secured personal loan, you could end up losing the assets you provided for collateral. Not all applicants will qualify for larger loan amounts or most favorable loan terms. Loan approval and actual loan terms depend on the ability to meet underwriting requirements (including, but not limited to, a responsible credit history, sufficient income after monthly expenses, and availability of collateral) that will vary by lender.
Life Insurance:
Information about insurance is provided on Lantern by SoFi Life Insurance Agency, LLC.
More from MediaFeed:
Private vs. federal student loans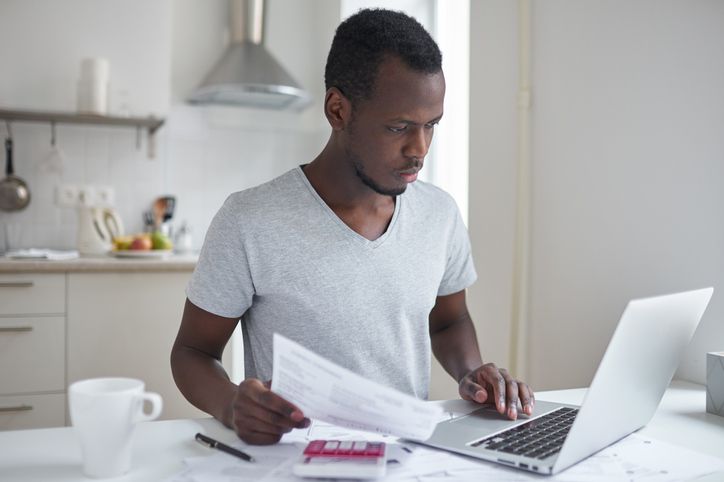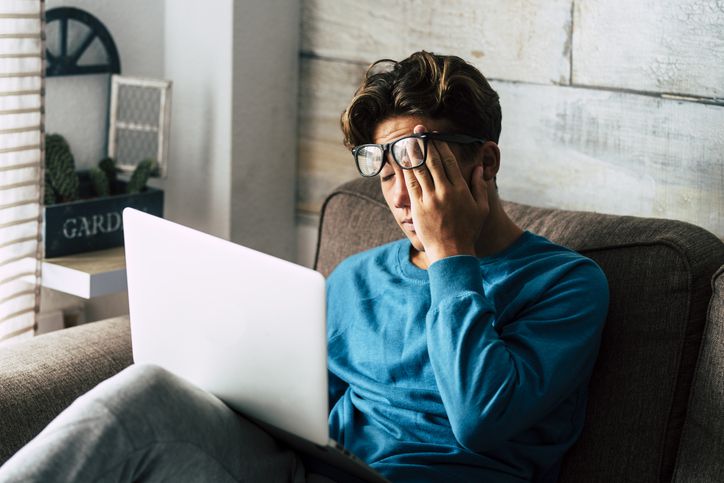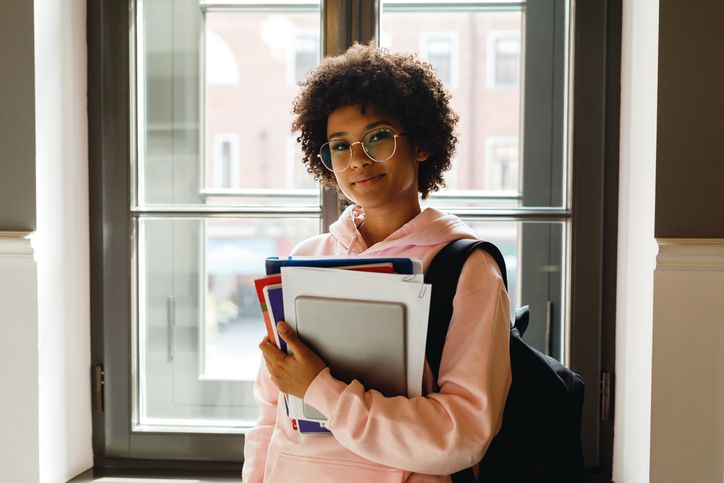 Featured Image Credit: designer491/istock.
AlertMe