Mother's Day is heading our way, and as usual, you are racking your brain for unique, affordable gifts for the moms in your life. Moms do so much, whether they are yours by birth or by choice, so choosing a gift that expresses how you feel — and one that doesn't cost an arm and a leg — can be a tall order.
Gift ideas under $50
If you know a mom who has kids in the 16-26 age range, she will be forever grateful for this new book by Bobbi Rebell, a Certified Financial Planner, former Reuter's anchor, and parent of three. The book is packed with info that Mom can use to teach the kids about financial peer pressure, debt, investing, charitable giving, insurance, and more.
These bracelets are a gift that kids can give to Mom. Made in India and available in gold-filled, silver, and rose gold, the bands feature a cluster of three beads, which symbolize guidance, protection, and love. Kids can tie the band on Mom's wrist and she can wear it indefinitely as a daily reminder that she is loved.
This brand not only makes beautiful bottles that she'll want to drink from, but they also make flavored tablets that make her water taste delicious and offer a variety of health benefits. This set, which comes with 6 popular flavors, including Glow, Boost, and Focus, is a great way to encourage Mom to drink her water (and enjoy it!). The glass bottles are available in a variety of pretty colors.
Does Mom have a lot of little things lying around? This box has movable dividers that can be snapped in horizontally, vertically, or diagonally, allowing her to configure the perfect layout for crafting supplies, jewelry, and more. The box can be slid into a drawer, but it also has a lid for easy transport.
This lovely piece features a sunstone, which is known to have energizing and cleansing properties while helping to dispel fears.  She'll love wearing it!
If you know a Mom who doesn't love wet weather, these colorful water-friendly shoes will have her splashing in puddles in no time! These comfortable sandals have a Japanese vibe, dry quickly, and have a velcro strap to ensure a secure fit.
I know what you're thinking…hangers for a mother's day gift? I know it sounds a bit ho-hum, but I recently had a chance to try these super slim, sturdy, and slip-free hangers and I am on board. If your mom is a clothes horse whose closet is packed to the brim with clothes, these hangers will take up so much less space than traditional wood or plastic hangers, helping her streamline her closet.
For the mama who marches to the beat of her own drum, this mismatched set of a heart and a disco ball-esque charm will give her the sparkle she's been craving. Available in a silver or gold finish.
SudShare (prices vary, $1 per lb)
Give Mom a gift card for this on-demand laundry service app for those moments when laundry is just too much to handle! Her laundry will get picked up from her doorstep, washed, folded, and delivered to her within 24 hours.  Available in 400+ cities nationwide.
If she loves snacks that are the perfect combination of salty and sweet, this gift set is a must.  These thin, crispy crackers covered in toffee and chocolate are out of this world, and the set contains four popular flavors; The OG, Everything, Churro, and Surprise Party.
Inspire Mom's creativity with this fun set that contains all the essentials she'll need to create multiple works of art. The set includes 12 paintbrushes, 24 acrylic paint tubes, a paint palette, a color wheel, a tabletop easel, and several painting surfaces.
FabFitFun ($49.99 for an individual box)
If Mom is particular, a good route to go is a gift card for a FabFitFun box. The boxes are customizable, so she can choose the things that appeal to her, including fashion, beauty, and home items from top brands, including Kate Spade, Farmacy Beauty, and Ban.do.
Giftya (prices vary)*
If after reading this you are still unsure of what to give, give her a GiftYa, which is spending money for her retail establishment, big or small. GiftYa is a colorful, digital gift that can be personalized on the GiftYa app with a photo, video, message and more, and it arrives by text or email inbox in minutes. She links it to her debit card and goes shopping! She can even switch retailers or opt for a Visa gift card instead. And you can give what works for your budget, up to $100.
Gift ideas under $100
A special gift for the mom-to-be, this box is packed with a selection of delicious cooking seasonings, tea, and cookies that help to support hormone balance, mood, digestion, brain fog, and gut health, while also helping to remedy nausea. She'll love the selection and the beautiful packaging.
Why give Mom flowers when you can give her a plant that lives on and on? Plantogram has lots of beautiful plants for gifting, but  I love this Tea Plant because it blooms fragrant flowers every fall and it can live outside or inside. It's called Tea Plant because the leaves from plants like this are used to make teas like green tea and black tea.
This gift box for your favorite new mom is a great example of a gift that gives back. The box is packed with 15 essentials including a swaddle blanket, infant healthcare kit, good-for-her personal care products, nursing pads, hair scrunchie, and more. For every box purchased, one box is donated to a mom in need.
If Mom is struggling with hot flashes and the other unfortunate side effects of Perimenopause and Menopause, she will be forever grateful for this gift. The set contains Me.No.Pause supplements, which I've found to be helpful for a variety of menopause-related symptoms, as well as refreshing all-over body wipes, a deodorizing cooling spray, and a cool pack.
If Mom is always on the go, this quick makeup kit from clean beauty brand, Saie, will help her glam up and dash in a flash. The kit contains mascara, tinted lip balm, Brow Butter, and Glowy Super Gel, which will give her skin a natural, healthy glow.
For the new mom who likes to travel light, this stylish fanny pack will help her keep all her baby essentials organized and accessible while she and the baby are out and about. The pack can be worn around the waist or as a sling bag and it's available in three different colors. For a handy add-on, there's a Battery Power Bank ($30) that fits perfectly in the fanny pack, which has a pass-through power cord for easy device charging.
Paperclip necklaces are so on-trend right now, and this one can be worn in myriad ways. The brand also has fabulous charms that can be added to the necklace to suit Mom's mood. I'm currently wearing mine with three of their charms and I love it! Charms are $20 and up and include a pave moon, lightning bolt, evil eye, yin yang, and more.
Show Mom some love with this cordless light therapy mask. It provides her choice of blue, orange, and red light therapies, for acne, dullness, and aging skin respectively. It sits on the face like glasses, so it is easy and convenient to use (10-15 minutes at a time about 3x per week.)
This set of four glycerin soaps will be a welcome gift for the fragrance lover. The soaps, which come in the scents of Summer Love, Cheers, Midnight in the Garden, and Love in Mist scents are nestled in a gorgeous gift box in a satin drawstring bag.
If you know a mom who is struggling with tough menstrual periods or menopause symptoms, this kit will provide some much-needed relief. The Tummy Butter is a topical supplement cream with helps to soothe common symptoms, like cramping and mood swings. The Thermal Pad helps to ease joint pain and cramps.
This bracelet is a real stunner, with a beautiful, nickel-free chain and centered heart with one initial. It's made from 18k gold plated stainless and is available in three finishes, silver, gold, and rose gold. The clasp is easy to maneuver on one's own if Mom happens to live by herself. They also have a similar bracelet that features two initials, which I purchased for my mom's birthday (she loved it, naturally!).
This ready-to-gift box contains essentials for a good night's sleep, including a tea mug, a lavender and chamomile massage balm, and a satin eye mask, pillowcase, and scrunchi.
A lightweight wrap is handy enough on cool summer evenings, but this 6-foot recycled cotton/Tencel wrap repels mosquitos, ticks, flies, midges, and other bugs…with no bug repellent smell!  Available in several colors and repels bugs for 70+ washes.
These silver, gold, or rose gold earrings can be worn two ways; as a gemstone stud or a delicate ear-jacket, making them perfect for travel or for the minimalist mom. The gemstones are amethyst, citrine, and white topaz. They are also free of lead, cadmium, and nickel, so are suitable for sensitive skin.
If Mom is planning any trips soon, she will be so glad to have this well-organized, chic snakeskin print bag for all her beauty products. The bag is spacious and features removable pouches, so she can organize her beauty goodies just so.
For moms who like to keep their makeup routines streamlined and simple, this set of two multi-purpose sticks will become her go-to. The Luminous Foundation is available in 19 shades and can be used anywhere on the face to conceal, contour and highlight. The Aura Multi Stick is available in 8 shades and can be used on cheeks, lips, and eyes. You can even send a photo of Mom for an expert shade match!
This reusable basket is packed with so many tasty treats that she'll love, including Godiva chocolates, gourmet popcorn, frosted flower cookies, and more, plus two bottles of wine – one Chardonnay and one Rosé!
This article originally appeared on Truetrae.com and was syndicated by MediaFeed.org.
*Disclosure: I work with GiftYa.
More from MediaFeed:
Spoil your mom on Mother's Day with these indulgent recipes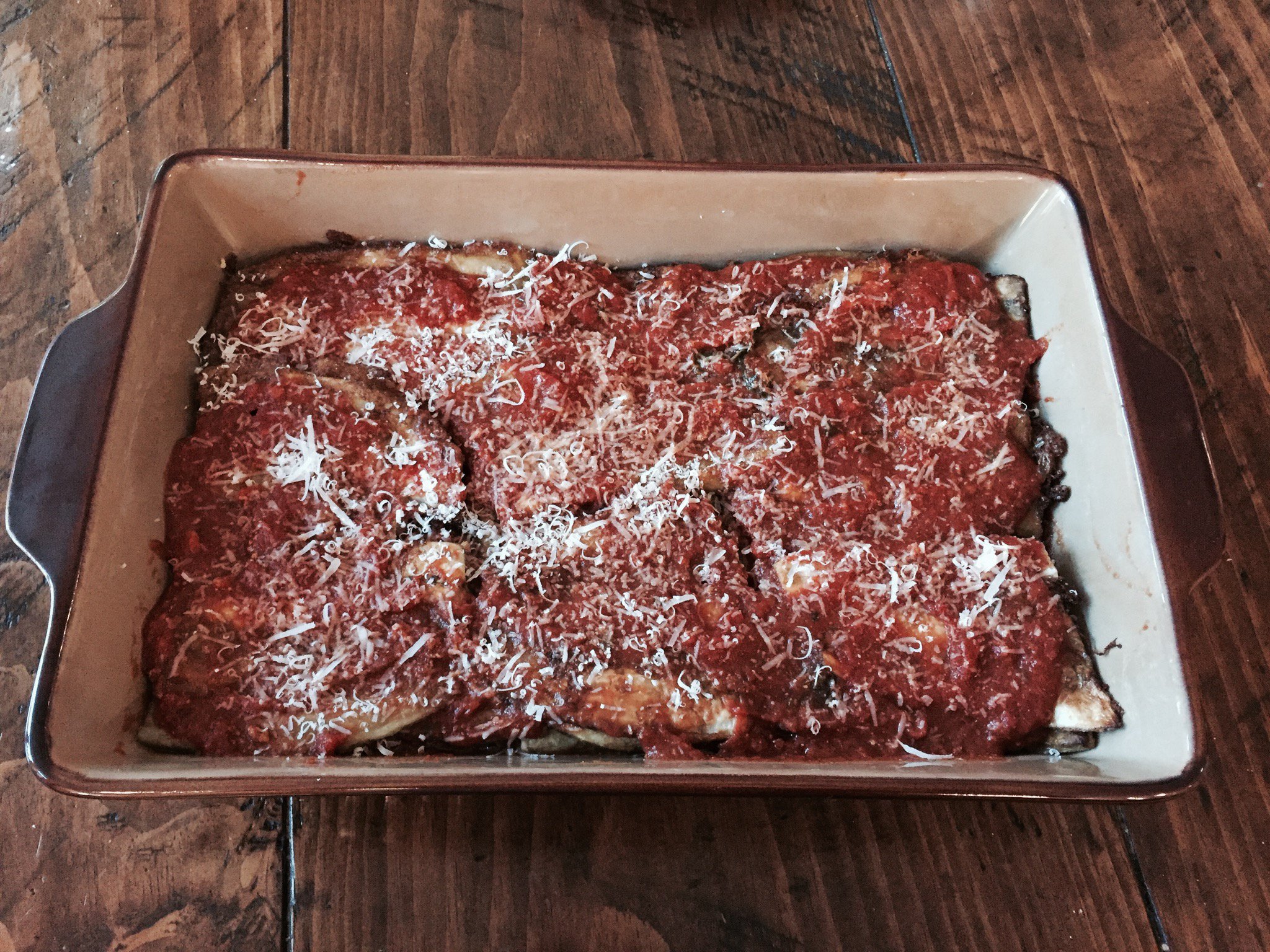 Featured Image Credit: DepositPhotos.com.
AlertMe
---