Once you've found the right car for your needs, whether new or used, the next step is finding good financing—unless you can pay for the car and any other costs with cash, of course. Typically, the loan process includes making a down payment. Read on to learn more about what exactly a down payment is and how its size can make an impact on your car loan.
Related: Extended car warranties: Are they worth it?
What is a down payment on a car loan?
In auto loan terminology, a down payment is cash that you put up front toward a vehicle's purchase price when you're financing it. Basically, it's similar in function to the down payment you might make on a home, with the goal being to lower the amount you have to finance. Although some lenders will finance a vehicle without a down payment (more about that later), there are benefits to putting one down for the potential borrower, too.
How much of a down payment should you make on a car?
The answer to that depends on a lot of factors. Those can include the following.
How much you can comfortably put down
Whether you're buying a new car or a used one
What programs the lender is offering
What your credit score is
Given that situations vary, a basic rule of thumb is to put down at least 20% on a new car purchase and 10% on a used one. As you're fine-tuning your decision, it may help to consider the potential benefits of making a down payment.
Benefits of a bigger down payment
How does increasing the size of your down payment impact your auto loan? Although not all lenders require a down payment, putting one down can result in several benefits for you, including the following.
Streamlines loan approvals
When deciding which loans to approve, lenders consider how much risk they're taking with each particular approval. When a borrower doesn't make a down payment, the lender is taking on more risk overall and will have more to lose if the borrower defaults on the loan. Even if the lender repossesses the vehicle and re-sells it to recoup the loss, it may not make up the full cost of the debt because, as soon as a car is driven off the dealer's lot, it begins to lose value. With that context in mind, it makes sense that a down payment can help to reduce a lender's risk. That, in turn, likely makes the lender more inclined to approve the loan. Plus, a dealer may offer special programs with a bigger down payment (but be sure that you're clear about all of the details).
Lowers monthly payments
Next question: How does the down payment affect the loan amount? How does that benefit the borrower? Obviously, if you pay money upfront, your loan amount goes down. But it's good to understand how much that can impact your monthly payments. Here's how it works. Let's say that you bought a $35,000 car and the lender is offering a 4% APR for five years (60 months).
If you don't make a down payment and didn't trade in a vehicle, the monthly payment will be $645. But if you put down $5,000 (in any combination of cash and trade-in), the payment goes down to $552, which would save you $93 monthly. If you put down $10,000? The monthly payment is then $460, which would save you $185 per month. So, you can see that the amount put down can have a significant amount on the payment.
Reduces interest paid back
Besides reducing the monthly payment, having a bigger down payment/lower loan amount means that you'll pay back less interest over the life of the loan. To illustrate, here are dollar amounts for the three examples shared above:
No down payment: $35,000 loan amount / 4% / 60 months: $3,675 in interest
$5,000 down payment (14.29%): $30,000 loan amount / 4% / 60 months: $3,150 in interest
$10,000 down payment (28.57%): 25,000 loan amount / 4% / 60 months: $2,625 in interest
Plus, if you're wondering whether the down payment affects the interest rate on car loans, the answer is "yes," it can, depending on what loan programs a particular lender offers. For many lenders, a lower loan-to-value ratio (the amount of the loan compared to the car's value) can lower the interest rate they'll offer.
Gets ahead of depreciation
Vehicles can lose 20% or more of their value annually so if you don't make a significant enough down payment, you could end up owing more on your vehicle than its value as soon as you leave the dealership. When that happens, it can be challenging to trade or sell your car later on.
What if you're unable to make a down payment?
Perhaps you've been convinced by the benefits of making a down payment but you just don't have the money. Is there anything you can do instead to try to avoid problems like owing more on your loan than your car is worth? There are a few strategies. Possibilities include the following.
Buying gap insurance: If your vehicle gets totaled, this kind of insurance will help you fill in the gap between what you're given by your insurance company and what you still owe the lender.
Buying new car replacement coverage: In this case, if the vehicle gets totaled, you'd get a replacement vehicle. In some cases, this may already be part of your car insurance policy.
Choosing a less expensive vehicle: With a lower payment, you might be able to free up cash for a down payment.
How to save for a down payment
If you can defer your purchase, you may also want to consider taking some time to save up for a down payment. Strategies you might consider include the following.
Come up with a goal. Figure out how much money you'd like to put down on a car purchase. Then assess how much you think you can put toward it each month.
Start a budget. If you don't have one already, this can be a useful tool to help you track and control the money going in and out.
Start a special down payment account. This can make it easier to keep the funds separate from your other money and see them growing.
Reduce spending. Get rid of unused memberships or redundant subscriptions, for example. And try to avoid large purchases, at least until after you have your down payment in hand.
Used car vs. new car down payments
In general, new cars are more expensive than used ones (although a basic new automobile can be less expensive than a fully loaded luxury vehicle that's used). That said, typically, it's best to put down at least 20% on a new car purchase and 10% on a used one. That may be in the form of cash, a vehicle you trade in, or a combination. When making a decision between a new or a used vehicle, note that loans on used ones typically come with higher interest rates because their value may be harder for the dealer to estimate.
The takeaway
Ideally, putting down a nice-sized down payment can come with plenty of benefits, depending on your situation. So it can sometimes make sense to take advantage of them. That said, not everyone is in a position to do so and there are other options, including car loans that require no down payment.
Learn more:
This article originally appeared on SoFi.com and was syndicated by MediaFeed.org.

SoFi Money
SoFi Money is a cash management account, which is a brokerage product, offered by SoFi Securities LLC, member FINRA  / SIPC . Neither SoFi nor its affiliates is a bank. SoFi Money Debit Card issued by The Bancorp Bank. SoFi has partnered with Allpoint to provide consumers with ATM access at any of the 55,000+ ATMs within the Allpoint network. Consumers will not be charged a fee when using an in-network ATM, however, third party fees incurred when using out-of-network ATMs are not subject to reimbursement. SoFi's ATM policies are subject to change at our discretion at any time.
As of 6/9/2020, accounts with recurring monthly deposits of $500 or more each month, will earn interest at 0.25%. All other accounts will earn interest at 0.01%. Interest rates are variable and subject to change at our discretion at any time. Accounts opened prior to June 8, 2020, will continue to earn interest at 0.25% irrespective of deposit activity. SoFi's Securities reserves the right to change this policy at our discretion at any time. Accounts which are eligible to earn interest at 0.25% (including accounts opened prior to June 8, 2020) will also be eligible to participate in the SoFi Money Cashback Rewards Program.
SoFi's Relay tool offers users the ability to connect both in-house accounts and external accounts using Plaid, Inc's service. When you use the service to connect an account, you authorize SoFi to obtain account information from any external accounts as set forth in SoFi's Terms of Use. SoFi assumes no responsibility for the timeliness, accuracy, deletion, non-delivery or failure to store any user data, loss of user data, communications, or personalization settings. You shall confirm the accuracy of Plaid data through sources independent of SoFi. The credit score provided to you is a Vantage Score® based on TransUnion™ (the "Processing Agent") data.
External Websites: The information and analysis provided through hyperlinks to third party websites, while believed to be accurate, cannot be guaranteed by SoFi. Links are provided for informational purposes and should not be viewed as an endorsement.
Third Party Brand Mentions: No brands or products mentioned are affiliated with SoFi, nor do they endorse or sponsor this article. Third party trademarks referenced herein are property of their respective owners.
More from MediaFeed:
Income-contingent repayment plan explained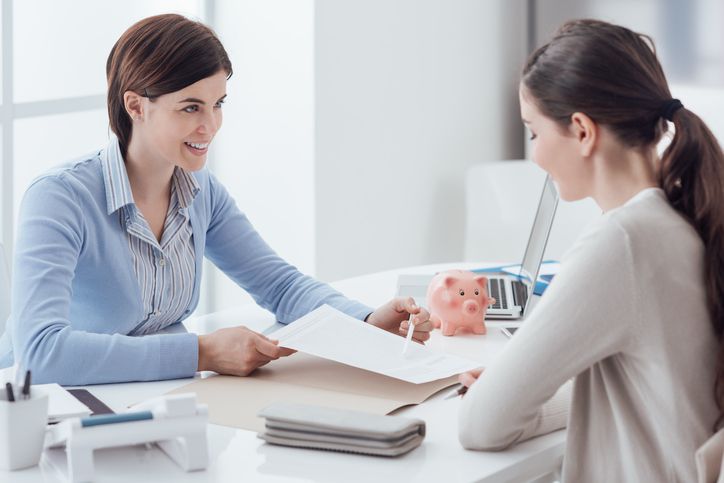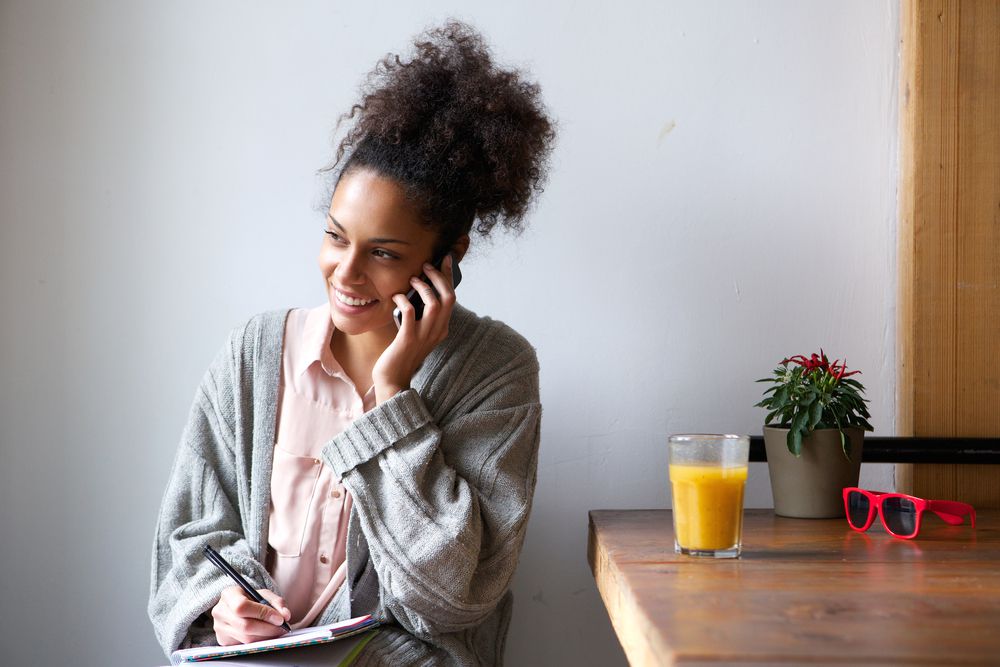 Featured Image Credit: nuttiwut rodbangpong/istock.
AlertMe