It is always fascinating to hear stories about how someone invested a couple of thousand dollars into a cryptocurrency and turned that into millions of dollars. Two brothers from New York invested about $7,900 into Shiba Inu (SHIB), a coin created as a spinoff of Dogecoin (DOGE), and their initial investment ballooned into nearly $9 million.
Dogecoin itself was already created as a joke and became widely popular with the help of Elon Musk's tweets. These so-called meme coins and altcoins have created many millionaires, as well as meme stocks like GameStop and AMC. But by the time everyone is talking about it, it is often too late. The biggest gains have already happened, and if you jump in because of fear of missing out (FOMO), the chance of losing your investment is high.
The key is to find these crypto gems before everyone else. And you can do so by applying some strategies on how to find them. I'll talk about the most used strategies you can use to find the next 10x, 100x, or even 1000x crypto gem. Let's jump right in.
What are crypto gems?
Crypto gems are cryptocurrency coins and tokens which are undervalued and out of the public eye, with the potential of delivering massive gains. These new coins often have a very low price, often under a cent each, and provide the possibility of great returns. Because these coins have a smaller total market capitalization (often just called a market cap), it requires a lot less market participation and volume to increase the value of these coins by 100x. For Bitcoin (BTC) or Ethereum (ETH) to do a 100x from where they are now, it would require hundreds of billions, if not trillions of dollars, of new money flowing into them.
It is also important to be able to spot the scams from the legit coins. And even with legit coins, there is a high risk involved. I'll go into how to spot risks and make wise decisions when buying these coins.
Related: How to Invest in Crypto in 2021
What to look for in crypto gems
There are many criteria you could be looking at to determine if the risk/reward ratio of buying a specific coin is worth it. A crypto gem doesn't need to have all of them, but the more the merrier, and with it comes a higher chance of it turning out to be a crypto gem. Here are the most important ones:
The team behind the coin
The first place to start researching about a coin is to look at the whole project itself. Visit the website and look who is the team behind it. Try to find out what other projects they have been involved with, how capable they are of delivering on the promises made, how active they are on social media channels, and if they take suggestions from the community into consideration. Look also into how the coin fits into the crypto ecosystem, the possible use cases, and the roadmap of the project.
While researching the team, look also into who the backers of the project are. Crypto venture capital firms often back several projects, and you can research if they are reputable and if other coins they have backed performed well in the past.
Price of the coin
The influence the price of a specific coin has is a tricky subject because the effect it has is mostly due to human psychology. When people consider buying Bitcoin, and the current price of Bitcoin is into the tens of thousands of dollars for a single coin, it doesn't feel appealing to own just a fraction of a Bitcoin. But when buying a coin worth fractions of a cent, it feels better to say you own tens of thousands of that coin and then make up scenarios in your head about how much your stash will be worth if the coin reaches a cent or even a dollar. This is also why companies often split their stock, to make it more appealing to retail traders.
But in crypto, it is important to take into consideration the total market cap of a coin, which is calculated by multiplying the number of coins in circulation by the price of the coin. As of this writing, Bitcoin is valued at $34,000 and has 18.7 million coins in circulation, giving it a market cap of $640 billion. Dogecoin is valued at $0.23 and has 130 billion coins in circulation, giving it a market cap of $30 billion. Now, many who have bought DOGE have done mental gymnastics and calculated how much their holdings would be worth if one DOGE reached the price of one BTC. But if one DOGE reached that price, the total market cap of DOGE would reach $4.4 quadrillion, about 50 times the world's GDP. See how that is absurd?
So, keep in mind that a low price is advantageous, as the coin becomes more attractive due to human psychology, but also look for the number of coins in circulation and set realistic expectations.
Analyzing the smart contract
Many of these coins are created as tokens on a blockchain like the Ethereum blockchain or the Binance Smart Chain. They are created through smart contracts, which can't be changed, and sets all the functions and parameters of the coin. Now, while this may look complicated, after reading into how smart contracts work, and with some experience, it gets easier to understand what the smart contract is capable of and how the token was created. For example, if the owner of the smart contract can mint new tokens, how many tokens he holds, and how the distribution was made. It also helps to check if any exploits due to bugs in the code are possible.
Related: What Is a Smart Contract and How Does It Work?
Number of holders
Using blockchain explorers like Etherscan for the Ethereum blockchain and BscScan for the Binance Smart Chain, it is possible to keep track of how many different wallets are holding the coin, and how much each holds. Ideally, especially for new coins, the number of holders would be increasing as it gets more popular, and no single wallet should hold too much of the coin.
Red flags to look out for in crypto gems
Now that we've talked about what to look for in undervalued coins, let's talk about the red flags you should avoid.
High promises. As with everything else in life, if it sounds too good to be true, it probably is. If the team is saying this coin will pump 100x in a week, or that you'll get 10% interest daily holding it, run for the hills and don't buy it. They are often just trying to pump the price of the coin so they can unload their own bags onto these new buyers.
Possible exploits in the code. As mentioned earlier, it is hard to read a smart contract and understand if exploits are possible. So many just rely on the fact that someone else probably already did the due diligence and the smart contract is safe.
Some projects, to increase the legitimacy of their coin, hire firms like Certik and Hacken to perform smart contract audits and then publish those results. It does give a higher degree of reassurance that the smart contract can't be exploited.
Inactive team and community. In the short term, an active team that understands marketing with raving fans in the community beats a team focusing on building something great but in the long run, even if their project is better.
Bad tokenomics. Tokenomics is a term used to describe the study of a cryptocurrency. How the distribution of the coin was made, the use cases, the vesting schedule, the number of coins in circulation, and the total supply. Coins with bad tokenomics usually have founders holding a large portion of the coins, or initial backers and crypto investors bought coins at a huge discount and are just waiting for their coins to unlock so they can dump them and recoup their initial investment with profit.
While some rely on hearing about crypto gems from friends and influencers, the best returns are made when you find these coins on your own, before everyone else. Here are the best places to look for them:
New listings on decentralized exchanges
Whenever a new coin is created, it needs to be listed somewhere so people can trade it. The process of listing a coin on known and reputable centralized crypto exchanges like Coinbase or Binance is costly and time-consuming and comes with many requirements, so many new coins are often listed instead on decentralized exchanges (DEXes), where everyone can list their coin. The most used DEXes are Uniswap and SushiSwap on the Ethereum blockchain, and PancakeSwap on the Binance Smart Chain.
Besides investing in a coin before it is even launched, which is hard to get an allocation for unless you are an influencer in the space and the team reaches out to you, a listing is the earliest you can buy a coin. There are even websites like ListingSpy which display all the new listings on all the different DEXes.
Related: The 5 Best Online Cryptocurrency Exchanges for Retail Investors
Price tracking websites
When looking for crypto gems, you can use price tracking websites like Coinmarketcap and Coingecko. These websites list almost all the tokens out there with at least some trading volume and are great to find undervalued coins. They're often organized by total market cap, so you'll have to go quite a few pages back and look for coins with a market cap between $500,000 and $10 million with some trading volume.
Once you find these coins, the next step is to do some research into the project, the team, the community, how active it is, how the price has developed, and then make the decision if the risk/reward ratio is good enough to buy some of the coins.
Group messaging apps
Telegram and Discord are the group messaging apps most used in the cryptocurrency space. Traders create their own groups to discuss new coins, send signals and look for gems together. Teams create groups so they can more easily communicate and make announcements to the community.
These are great platforms to find out more about new and existing coins, keeping up to date with the developments, and exchanging tips with fellow investors and traders. Just always keep it in the back of your mind that many are often just shilling coins they already hold, hoping others buy into them. Don't blindly trust what someone says instead of doing your own research.
Related: Best Cryptocurrency Signals
Twitter and Reddit
Twitter and Reddit are at the forefront of the cryptocurrency space. This is where the news surface, announcements are made, and where the OGs (OGs stands for original gangsters, those who have been into crypto for a long time) are and discuss everything about crypto. Traders talk about their strategies, teams talk about what they're working on, and new coins get into trending.
A good alternative strategy is to once a coin has mooned and massively increased in value, search Twitter for those who mentioned it first and follow them to see if they mention any new coins.
Social media platforms
Social media platforms like Instagram, TikTok, Youtube, and even 4chan are where influencers talk about coins and shill trending coins to their followers. While there is often barely any substance behind their allegations, just the fact that they can easily reach millions of followers and hype coins makes it worth paying attention to them to find out about which coins are becoming popular.
Blockchain explorers
Etherscan and BscScan are blockchain explorers which allow you to do a deep dive into any coins and crypto-wallets. There are two ways you can use them to find crypto gems. The first is to follow known wallets and check what they are buying. You can find wallets owned by venture capital firms and check what coins they are buying, or wallets owned by developers and see when they launch new coins. A classic example is the coin Yearn.finance (YFI), developed by Andre Cronje. The price of YFI rallied from $3 to $30,000 within a month, and those following his wallet got in at the very beginning and made bank.
The second way is to research a coin and look into who the first buyers were, and start following those wallets. They are often unknown, but it is easy to follow their actions and check if they made many smart decisions in a row, and by then start copying what they are doing.
Related: Keep Your Crypto Safe – A Complete Guide to Cryptocurrency Wallets
Following trends. Lastly, it is smart to see where the market is heading and be a step ahead of everyone else. When the Ethereum blockchain was struggling with high transaction fees, many migrated to the Binance Smart Chain because transactions were cheaper there. Many projects created there were simply copies of projects on the Ethereum blockchain and saw their valuation rise once people moved over and adoption increased. Another example is when Cardano (ADA) was popular and reaching all-time highs. DEXes like CardSwap and IDO platforms like CardStarter focused on the ADA blockchain also saw their use and valuation rise.
Who should look for crypto gems
Risk takers. Investing in unknown coins with a lower market cap is a risky practice. Due to their nature, scams are more frequent, bugs in the smart contract are exploited and they often fall as quickly as they have risen. So it is more appealing to those who are okay with taking risks and can afford to lose the money invested now and then.
People with time. Looking for crypto gems on your own is a time-consuming task. And once you do find them, it takes time to keep up to date on how the price is developing, how the community is growing, and following any news and announcements regarding the coin.
People with lower capital to invest. Because these coins require little volume to move their price, it is more suited to those with lower amounts to invest. Investing $100,000 into Bitcoin won't move its price, but investing that amount into a small coin might be too much already. Therefore it is more suited for those investing small amounts.
Who shouldn't look for crypto gems
Anyone who is risk-averse. As mentioned, hunting crypto gems is a highly risky endeavor. Anyone who is risk-averse and can't afford to lose the invested capital shouldn't use these strategies. For those people, a good alternative is to buy coins like Bitcoin and Ethereum and hold them for the long term.
People not familiar with cryptocurrencies. It takes some knowledge about the crypto space to use these strategies. Knowledge on how DEXes work and how to use them, how to use blockchain explorers, and maybe even read smart contracts. This experience can be acquired over time, but looking for crypto gems is probably not the best way.
The bottom line
As you can see, hunting for crypto gems and finding them before everyone else catches on is risky and time-consuming, but it can also be highly lucrative. Keep an eye out for the red flags, be okay with losing some money, and with time and experience, it will get easier to spot these gems and profitably trading them.
Especially now is a good time to look for those gems. The market has cooled off a bit, the prices are more reasonable, and it's perfect to look for and find those projects and coins which are likely to go to the moon once the market takes off again.
This article originally appeared on JoyWallet.com and was syndicated by MediaFeed.org.
More from MediaFeed:
How to pay taxes on cryptocurrency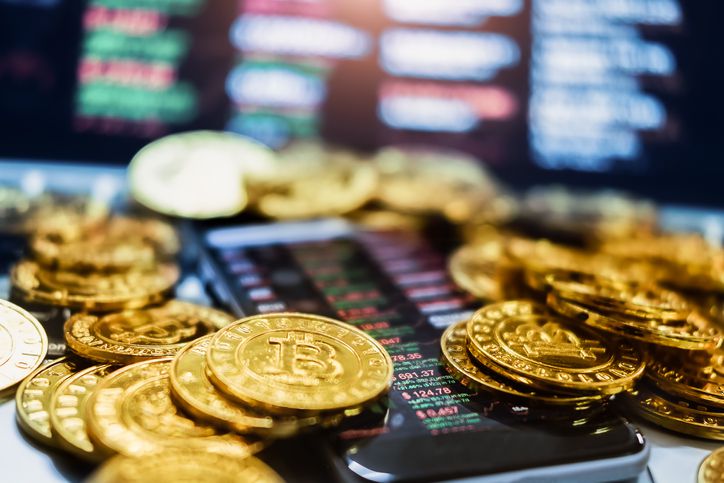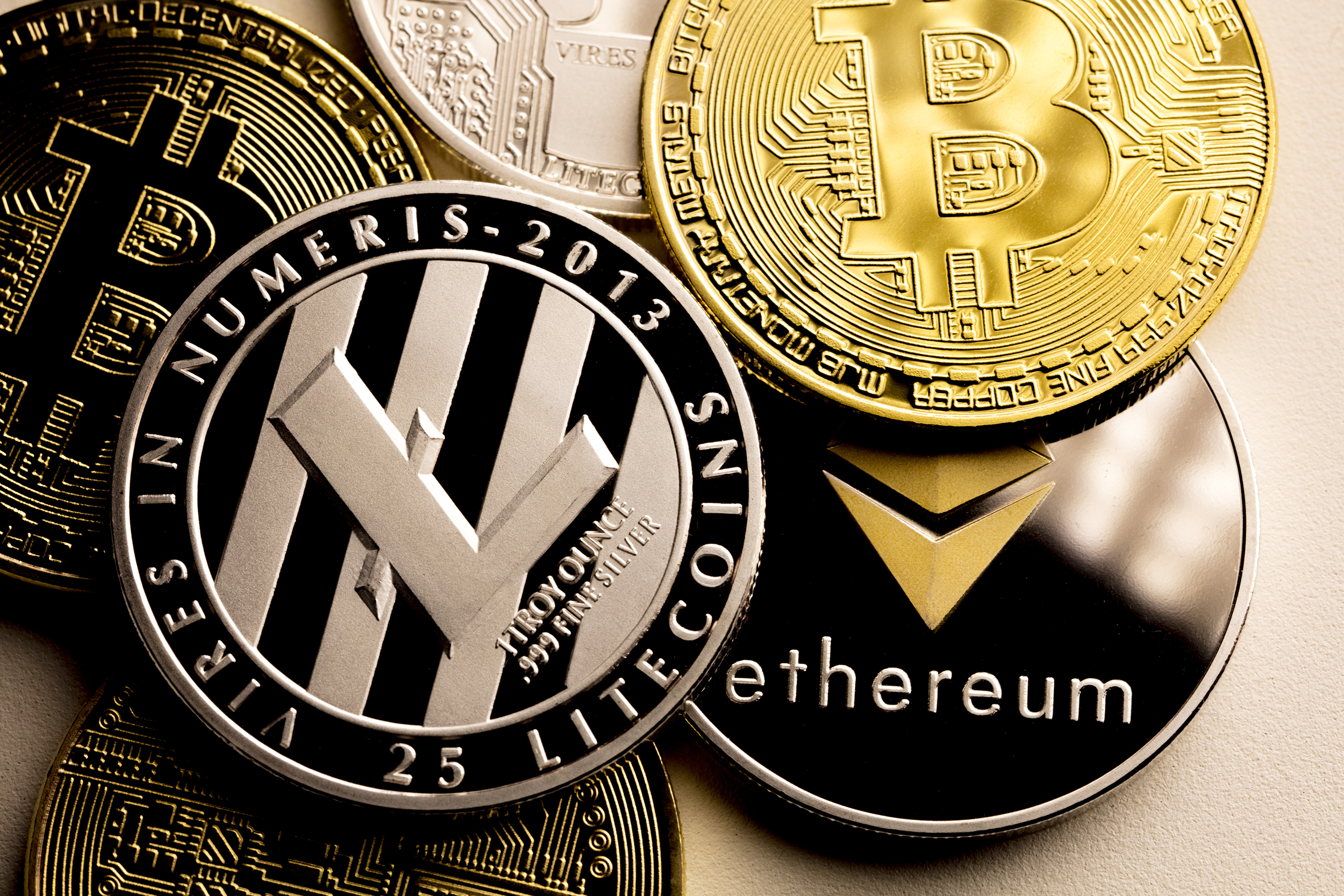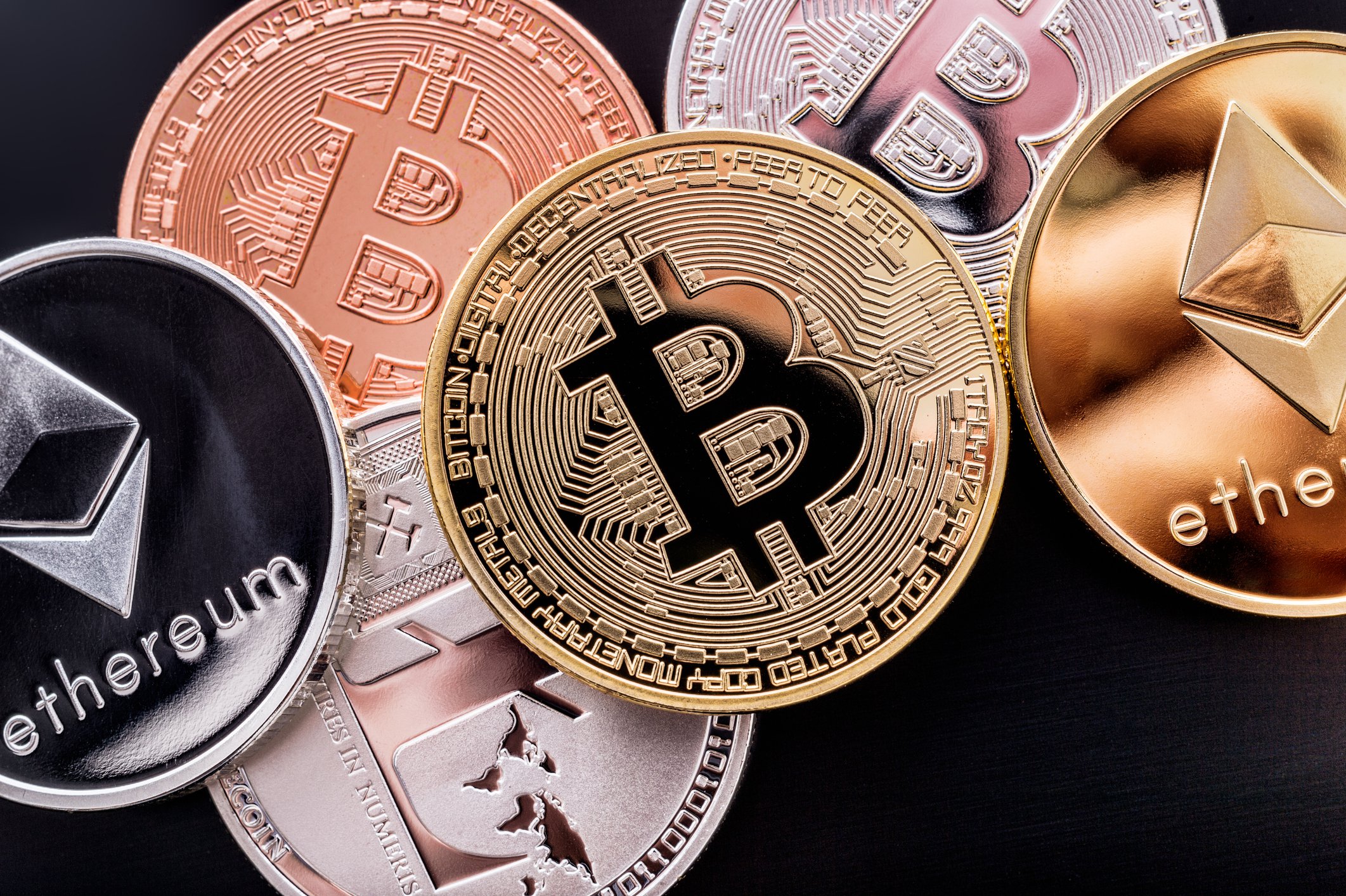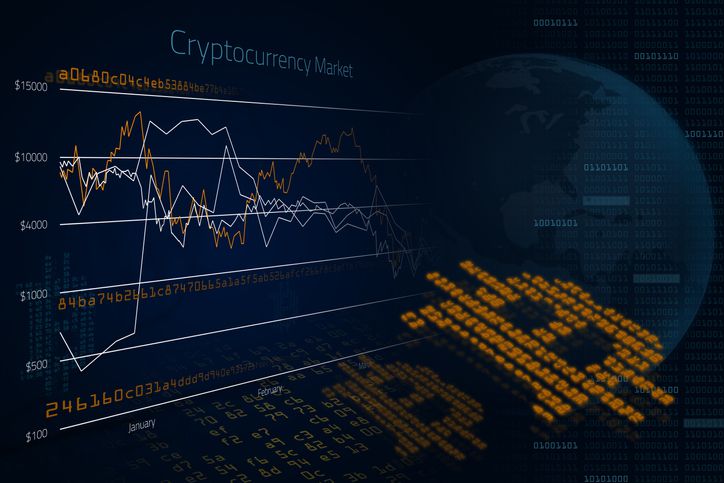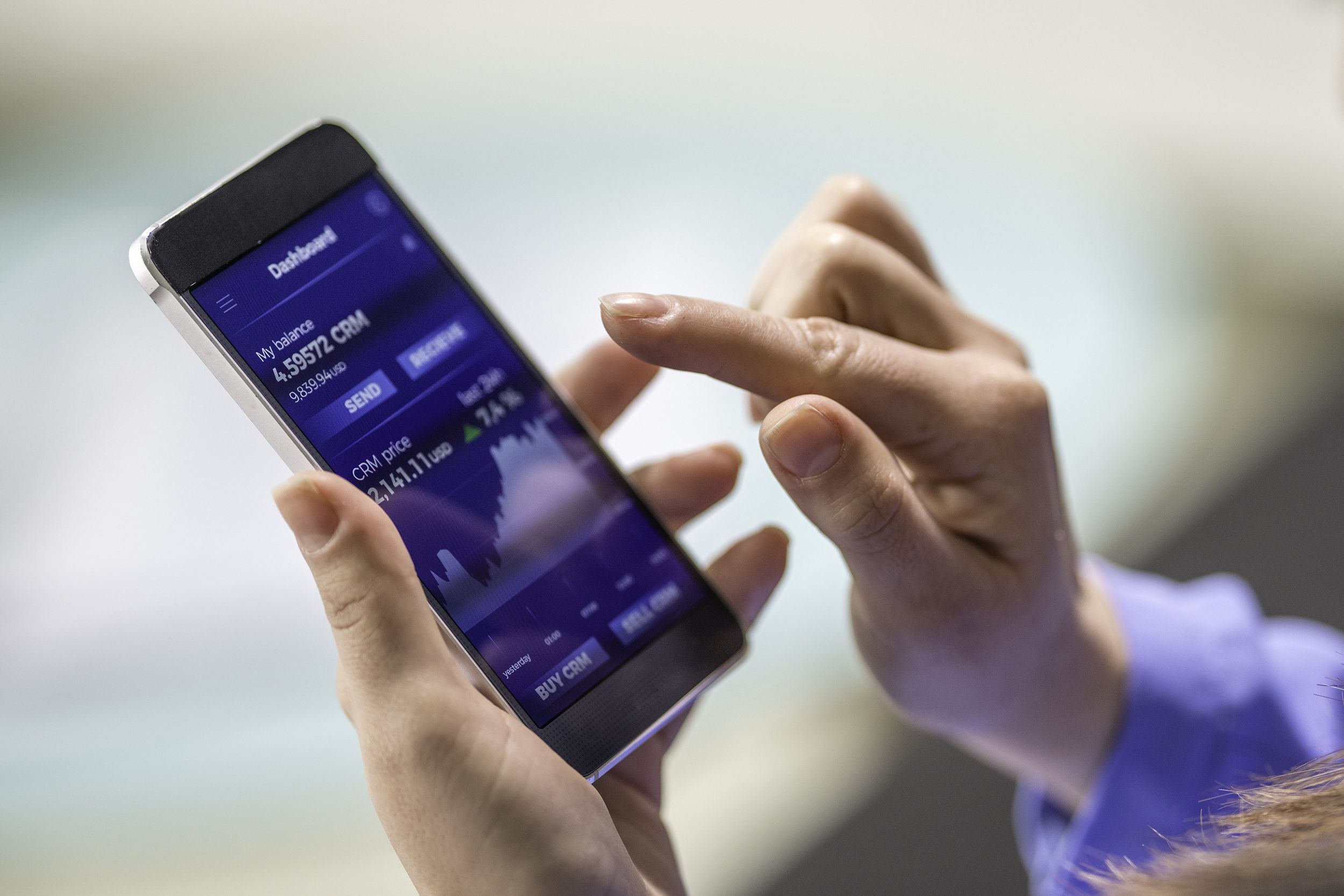 Featured Image Credit: NKTN / iStock.
AlertMe