If you're unemployed, you may wonder if it's possible to get a car loan with no income. This post will walk you through that scenario as well as ones in which verifying your income is the challenge to finding a loan that fits your financial situation.
Related: Pros & cons of a weekly budget
Can I Get a Car Loan With No Income?
First, there is a difference between a car loan with no income and a no-income-verification car loan. They definitely don't mean the same thing. The first is suggesting that you have no income while the second seems to say that it will be difficult to verify your income. Plus, having "no income" can mean that you have no income coming in from paid employment (but you may have income from other sources), or it could mean literally no income at all.
In general, lenders want to minimize their risk by approving loans where the borrowers will pay what they owe on their car loans and not approving ones where the consumers won't have the capacity to make that happen. How each lender defines "income" and what's considered to be enough can vary significantly by the financial institution.
To help, in this post, we'll explore nuances of what a car loan with no income really means and what your options might be.
If you're wondering how to get a car loan with no proof of income whatsoever, then you may have more success at a local dealership that both sells and finances its vehicles. When you go that route, you'll make payments directly to the dealership rather than go through another financial institution. But be aware: These types of loans typically come with higher interest rates and fees. The repayment term and warranties may be shorter, and repossession may happen more quickly if you can't meet your monthly obligation.
Next up are other ways to consider when you want to get a no-proof-of-income car loan from a financial institution.
Getting a Car Loan With No Proof of Income
Because lenders want reassurance that you'll be able to pay back a car loan, if you have no proof of income, you may need to go one of these routes to get your loan approval.
1. Cosigner
When you have limited income or can't prove your income, a cosigner might be the right solution to get a car loan approval. A cosigner is someone who agrees to share the responsibility of paying the car loan and, if the cosigner's financial and credit scores are acceptable to the lender, this may lead to loan approval even when you can't verify your own income.
2. Cash-Out Refinance
If you already own a car and want to tap into its equity to get cash for another purpose—medical bills, perhaps or home repairs—then this is a cash-out refinance. Overall, car values are higher now than they've been, which means that you may have more equity available in your vehicle to cash out than you realize. You could also combine these two strategies and use a refinance cosigner.
3. Good Credit Score
Lenders look at two main factors when deciding whether to approve a car loan: income (which, for the purposes of this post, is problematic) and credit scores. So, if one of the two main factors—a person's credit history—is acceptable to a lender, this may help to overcome some of the challenges with the other factor: income.
4. Other Income Sources
Perhaps when you say you have "no income," you're referring to job-related income. And although individual lenders have their own requirements for their car loans, there are other forms of income that they'll likely consider. These can include retirement/pension income, as well as disability and Social Security income or money from investments, including rental properties.
If you're self-employed, even part time, you can often use this income to qualify. You can list child support and alimony, too, although you aren't required to disclose these types of maintenance support income.
If you aren't sure whether you'll meet the guidelines for a particular lender, then requesting an auto loan preapproval can help. In this process, the lender will let you know what general kind of offer they're likely to make, including the amount they'd be willing to finance. This is a conditional offer, but preapproval estimates can still provide helpful benchmarks for you as you seek to get an auto loan.
How to Refinance a Car
Here are tips if you want to know how to refinance an auto loan. Ahead of time, you'll want to find out if they offer no-income verification car loans; whether you meet their requirements, including credit scores; and what the refinance costs might be. Also, check to see if your current lender charges a prepayment penalty. If so, is refinancing still worthwhile?
Refinancing using the same lender can be easier because that lender will likely already have information about your vehicle and your current loan, including the payoff amount. Just because it's easier to use the same lender, though, doesn't necessarily mean it's the best deal for you. By shopping around, you may be able to find a better one. If so, it's not that much extra work to provide vehicle and current loan information to your new lender.
Some people refinance to obtain lower car payments. If that's your goal, then check to make sure that the interest rate and term available will allow you to accomplish this, and that fees charged won't cut too much into savings.
Where to Get a Car Loan With No Income
When you're looking for a no-proof-of-income car loan, you may need to use one or more of the strategies discussed in this post.
The Process to Get a Car Loan With No Income Verification
Here, in general, is how auto loans work. After choosing a vehicle and a lender, you fill out an application. The lender will want to see IDs to verify your identity and proof of your address (as well as previous addresses if you haven't lived in your current one for long). You'll provide information about your employment (or current lack of employment/previous employers), income information and details about your debts. The more information that you have gathered ahead of time, the easier the process will be.
As far as how to get a car loan with no proof of income, talk to your lender of choice about the strategies listed in this post, from getting a cosigner to finding ways to verify income that doesn't come from a job. Not all lenders will be open to making this type of loan, and those that are will have different requirements and processes.
The Takeaway
There can be significant differences between getting a car loan with no income whatsoever and getting a no-income verification car loan, with each person's financial situation driving the situation. Someone might get loan approval when they aren't currently employed if the person has other income sources. There's also getting a cosigner. This can be true when buying a car and when refinancing one.
Learn more:
This article originally appeared on LanternCredit.com and was syndicated by MediaFeed.org.
Lantern by SoFi:
This Lantern website is owned by SoFi Lending Corp., a lender licensed by the Department of Financial Protection and Innovation under the California Financing Law, license number 6054612; NMLS number 1121636. (www.nmlsconsumeraccess.org)
All rates, fees, and terms are presented without guarantee and are subject to change pursuant to each provider's discretion. There is no guarantee you will be approved or qualify for the advertised rates, fees, or terms presented. The actual terms you may receive depends on the things like benefits requested, your credit score, usage, history and other factors.
*Check your rate: To check the rates and terms you qualify for, Lantern conducts a soft credit pull that will not affect your credit score. However, if you choose a product and continue your application, the lender(s) you choose will request your full credit report from one or more consumer reporting agencies, which is considered a hard credit pull and may affect your credit.
All loan terms, including interest rate, and Annual Percentage Rate (APR), and monthly payments shown on this website are from lenders and are estimates based upon the limited information you provided and are for information purposes only. Estimated APR includes all applicable fees as required under the Truth in Lending Act. The actual loan terms you receive, including APR, will depend on the lender you select, their underwriting criteria, and your personal financial factors. The loan terms and rates presented are provided by the lenders and not by SoFi Lending Corp. or Lantern. Please review each lender's Terms and Conditions for additional details.
Personal Loan:
SoFi Lending Corp. ("SoFi") operates this Personal Loan product in cooperation with Even Financial Corp. ("Even"). If you submit a loan inquiry, SoFi will deliver your information to Even, and Even will deliver to its network of lenders/partners to review to determine if you are eligible for pre-qualified or pre-approved offers. The lenders/partners receiving your information will also obtain your credit information from a credit reporting agency. If you meet one or more lender's and/or partner's conditions for eligibility, pre-qualified and pre-approved offers from one or more lenders/partners will be presented to you here on the Lantern website. More information about Even, the process, and its lenders/partners is described on the loan inquiry form you will reach by visiting our Personal Loans page as well as our Student Loan Refinance page. Click to learn more about Even's Licenses and Disclosures, Terms of Service, and Privacy Policy.
Student Loan Refinance:
SoFi Lending Corp. ("SoFi") operates this Student Loan Refinance product in cooperation with Even Financial Corp. ("Even"). If you submit a loan inquiry, SoFi will deliver your information to Even, and Even will deliver to its network of lenders/partners to review to determine if you are eligible for pre-qualified or pre-approved offers. The lender's receiving your information will also obtain your credit information from a credit reporting agency. If you meet one or more lender's and/or partner's conditions for eligibility, pre-qualified and pre-approved offers from one or more lenders/partners will be presented to you here on the Lantern website. More information about Even, the process, and its lenders/partners is described on the loan inquiry form you will reach by visiting our Personal Loans page as well as our Student Loan Refinance page. Click to learn more about Even's Licenses and Disclosures, Terms of Service, and Privacy Policy.
Student loan refinance loans offered through Lantern are private loans and do not have the debt forgiveness or repayment options that the federal loan program offers, or that may become available, including Income Based Repayment or Income Contingent Repayment or Pay as you Earn (PAYE).
Notice: Recent legislative changes have suspended all federal student loan payments and waived interest charges on federally held loans until 05/01/22. Please carefully consider these changes before refinancing federally held loans, as in doing so you will no longer qualify for these changes or other future benefits applicable to federally held loans.
Auto Loan Refinance:
Automobile refinancing loan information presented on this Lantern website is from Caribou. Auto loan refinance information presented on this Lantern site is indicative and subject to you fulfilling the lender's requirements, including: you must meet the lender's credit standards, the loan amount must be at least $10,000, and the vehicle is no more than 10 years old with odometer reading of no more than 125,000 miles. Loan rates and terms as presented on this Lantern site are subject to change when you reach the lender and may depend on your creditworthiness. Additional terms and conditions may apply and all terms may vary by your state of residence.
Secured Lending Disclosure:
Terms, conditions, state restrictions, and minimum loan amounts apply. Before you apply for a secured loan, we encourage you to carefully consider whether this loan type is the right choice for you. If you can't make your payments on a secured personal loan, you could end up losing the assets you provided for collateral. Not all applicants will qualify for larger loan amounts or most favorable loan terms. Loan approval and actual loan terms depend on the ability to meet underwriting requirements (including, but not limited to, a responsible credit history, sufficient income after monthly expenses, and availability of collateral) that will vary by lender.
Life Insurance:
Information about insurance is provided on Lantern by SoFi Life Insurance Agency, LLC. Click here to view our licenses.
More from MediaFeed:
Paying tax on personal loans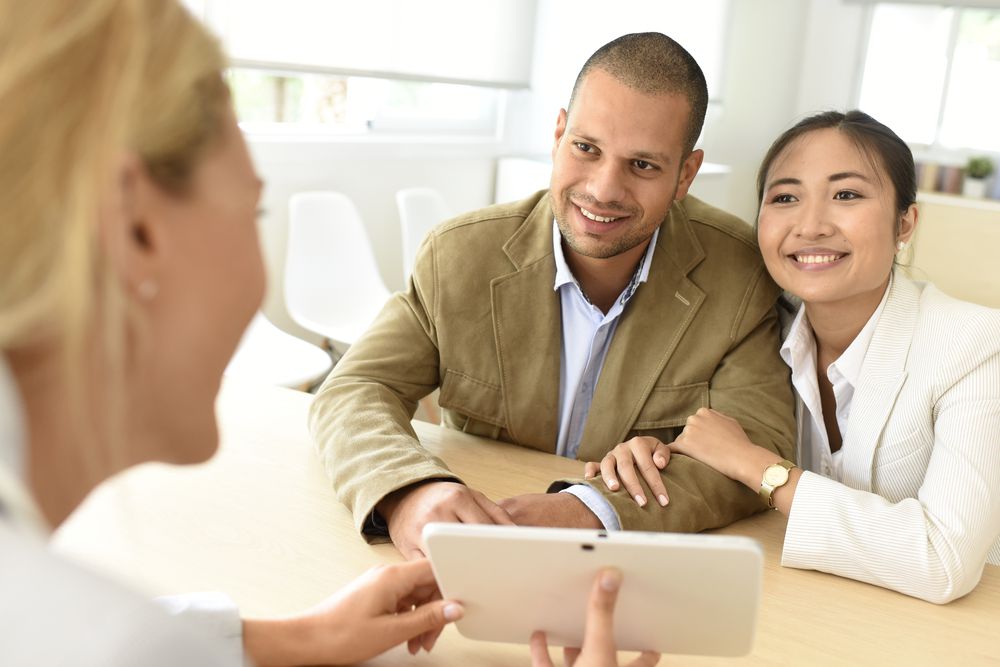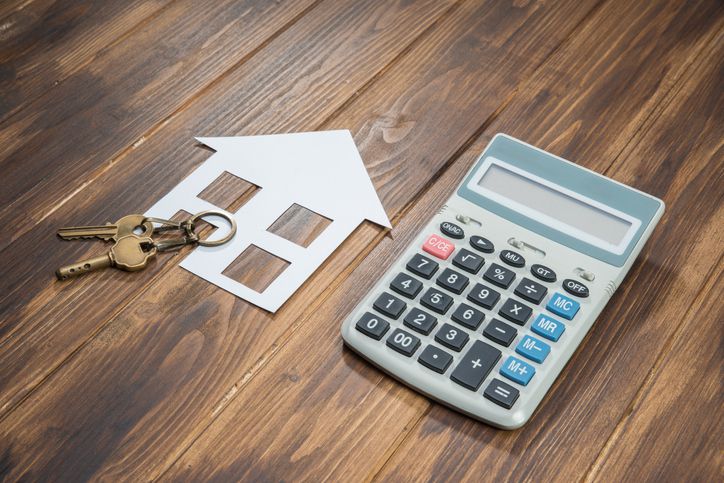 Featured Image Credit: DepositPhotos.com.
AlertMe