Identity theft can happen in many forms: bank or credit card fraud, tax-related fraud, government benefits fraud, or phone or utilities fraud, among others. Identity theft can also occur through email, social media, medical services or online shopping.
And it can happen to anyone, regardless of how old — or young — they are, where they live or what their occupation or salary is. There are steps that can be taken to reduce the risk of identity theft. Here's how to report identity theft if you suspect there has been a breach.
Related: How P2P transfers work
1. Reporting Identity Fraud to the FTC
One facet of the Federal Trade Commission's (FTC) mission is to protect consumers. The agency is tasked with stopping deceptive or fraudulent practices in the marketplace and developing rules to make the marketplace a safe place in which to do business. There is also an education component to what the FTC does so that consumers and businesses have the information they need when they think they may have been wronged.
Reporting fraud to the FTC can be done online or by telephone. The official government website for reporting fraud is IdentityTheft.gov. A telephone complaint can be made by calling 1-877-FTC-HELP (1-877-382-4357); TTY: 1-866-653-4261. On the website, the first step to reporting identity theft is choosing the situation that led to the suspected identity theft. From there, the consumer goes through a range of prompts related to the specific situation.
For example, one situation that can be chosen is "Someone has my information or tried to use it, and I'm worried about identity theft." Then there are questions that follow, narrowing down the specific type of suspected identity theft and creating an FTC Identity Theft Report and a recovery plan, which is a step-by-step list of what to do based on the information that was entered.
2. Contacting Your Creditors
Quick action when suspected fraud occurs is key to limiting liability for unauthorized charges on a credit account. Calling the credit card issuer as soon as the fraudulent transactions are noticed is a good first step to take. There may be a phone number printed on the back of the card for this purpose. Reviewing several past card statements carefully, identifying all that are suspected fraud and then writing a follow-up letter to the credit card issuer with these details can also be helpful.
There are federal protections provided to consumers in the case of credit card fraud. A consumer's liability is limited to the lesser of $50 or the amount of the theft if the actual credit card was used fraudulently. If only the credit card number was used fraudulently, there is no consumer liability.
For debit card or ATM card fraud, the quicker the consumer reports the card loss, the less they are potentially liable for. A consumer is not liable for any amount if they report a missing debit or ATM card before any unauthorized charges are made. The amounts increase the longer the missing card goes unreported.
Maximum loss is $50 if the card is reported within two business days of the loss or theft.
Maximum loss is $500 if the loss or theft is reported more than two business days, but less than 60 calendar days after the account statement is sent to the account holder.
If the loss is reported more than 60 calendar days after the statement is sent, the account holder can be responsible for all the money taken from their account. The maximum loss can be more than the account balance if money from linked accounts was also stolen.
If the debit or ATM card number, but not the physical card, was used to make unauthorized charges, the account holder is not liable for those charges if the fraud is reported within 60 days of the account statement being sent.
3. Consider Filing a Police Report
There are some circumstances in which knowing how to file a police report for identity theft might be useful. If the victim of identity theft knows who was responsible for the fraudulent activity or they can provide evidence for an investigation, a police report might be warranted. Filing a police report might be necessary if a creditor requires the report as part of its investigation.
4. Disputing Errors Caused by Identity Theft
Sending a follow-up letter to a credit card issuer after a phone call reporting suspected fraudulent activity is a good way to make a formal dispute of any charges that were unauthorized. Include copies of any receipts that will back up the claim of fraudulent use of the account, keeping original receipts and a copy of the dispute letter.
This letter should be sent to the address provided for billing inquiries, which is usually different from the address payments are sent to, and should be sent so that the creditor receives it within 60 days after the first bill with the error reached the account holder. It's a good idea to send such a letter by certified mail, asking for a return receipt providing proof of what the creditor received. The FTC provides a sample dispute letter on its website.
5. Notifying Credit Bureaus
Each of the three credit bureaus, Experian, TransUnion and Equifax, can place a fraud alert on a consumer's credit report if they are notified of the suspected fraud or identity theft. Contacting just one of the credit bureaus is fine; that bureau will contact the other two automatically.
Requesting to freeze or lock a credit report can be done by contacting each credit bureau and putting in a request. Putting a freeze on a credit report blocks all access to the report, making it more difficult for a bad actor to use information fraudulently. Credit freezes are regulated by state laws, and credit bureaus are required to offer credit freezes at no charge. A credit lock also acts to protect a consumer's financial information from potential identity thieves, but it is a program offered by an individual company, which may charge a monthly fee for the service. Credit locks are not regulated by state laws.
If errors show up on a credit report, the consumer can contact that credit bureau to file a dispute to their credit report. All three major credit bureaus provide information on their websites for filing a dispute. It can take up to 30 days for the results of any investigation to be available to the account holder.
Federal law allows consumers to request a credit report at no charge from each of the three credit bureaus annually. A helpful way to check a credit report more than just once a year is to request a free report every four months, alternating credit bureaus each time.
The Takeaway
Keeping credit accounts secure is a recommended practice. And using two-factor or multi-factor authentication can keep an account more secure by requiring two pieces of information that only the account holder should know. If you receive a notification from a creditor of a failed login attempt, it's a good idea to change your password.
Learn more:
This article originally appeared on SoFi.com and was syndicated by MediaFeed.org.
Checking Your Rates: To check the rates and terms you may qualify for, SoFi conducts a soft credit pull that will not affect your credit score. A hard credit pull, which may impact your credit score, is required if you apply for a SoFi product after being pre-qualified.
SoFi Loan Products
SoFi loans are originated by SoFi Lending Corp. or an affiliate (dba SoFi), a lender licensed by the Department of Financial Protection and Innovation under the California Financing Law, license # 6054612; NMLS # 1121636. For additional product-specific legal and licensing information, see SoFi.com/legal.
External Websites: The information and analysis provided through hyperlinks to third party websites, while believed to be accurate, cannot be guaranteed by SoFi. Links are provided for informational purposes and should not be viewed as an endorsement.
Third Party Brand Mentions: No brands or products mentioned are affiliated with SoFi, nor do they endorse or sponsor this article. Third party trademarks referenced herein are property of their respective owners.
More from MediaFeed:
6 investment risk management strategies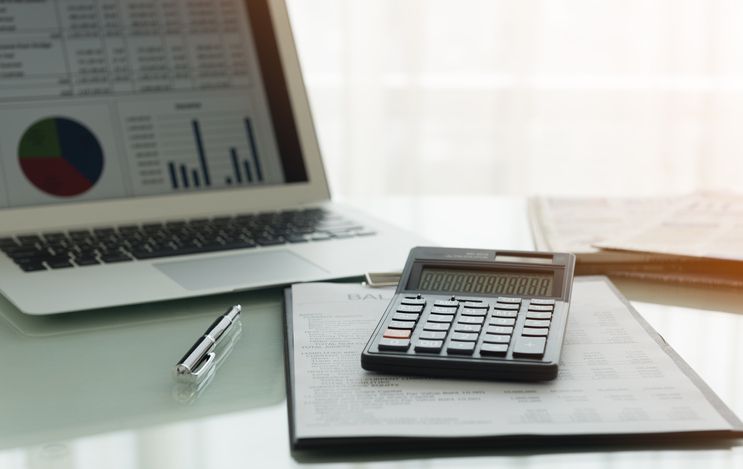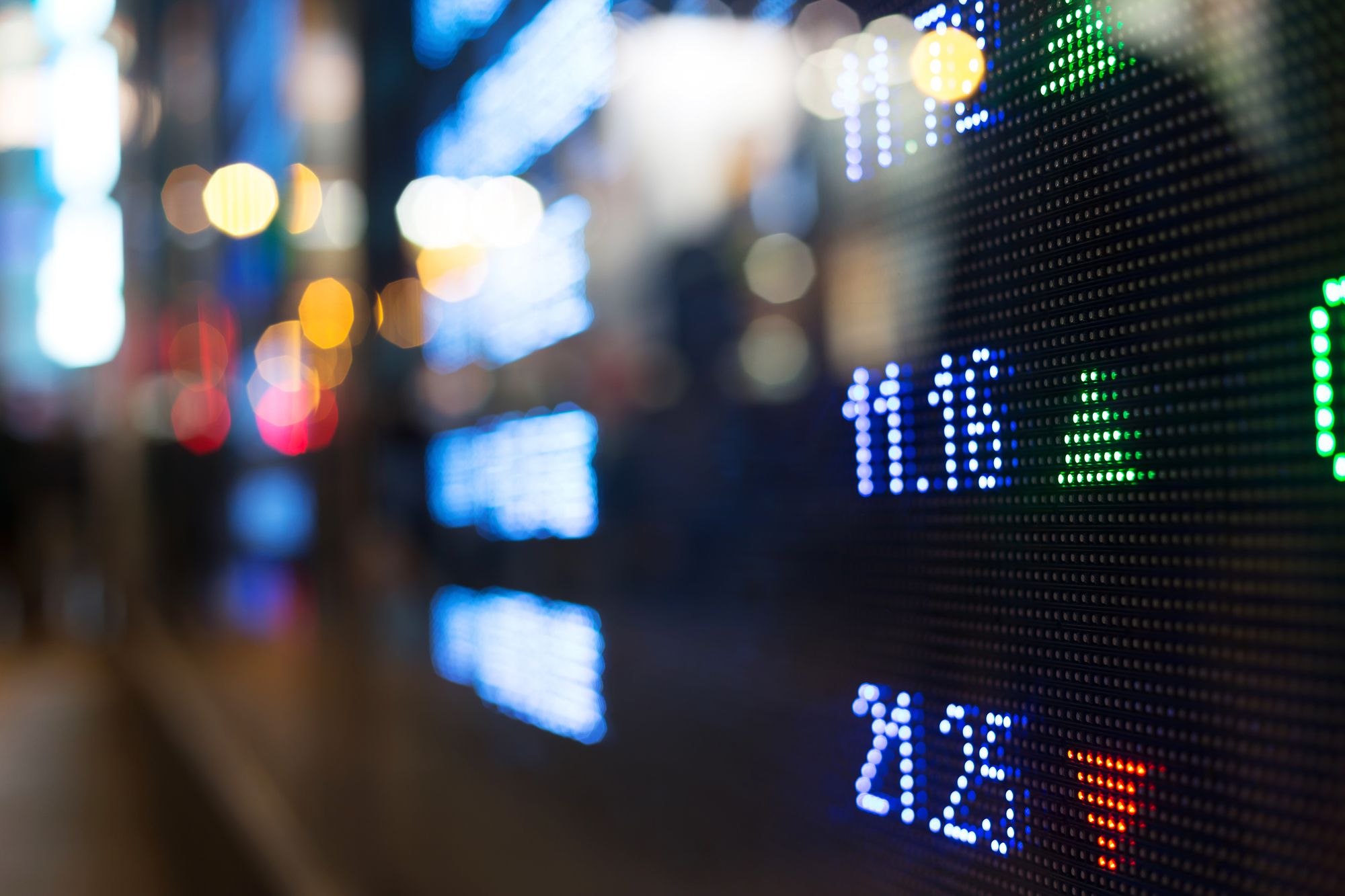 Featured Image Credit: ismagilov / istockphoto.
AlertMe