When someone wants or needs to sell a vehicle but they still owe money on it, the process can be different from selling one without a loan balance — in other words, with a vehicle that's been paid off in full. This post will guide you through how to sell a car with a loan under a few different scenarios and then will offer tips on buying the next vehicle.
Related: 7 easy ways to improve gas mileage
How to Sell a Car You Still Owe Money On
At a high level, selling a vehicle with a loan has three main steps:
Gather important info.
Determine if you have positive or negative equity.
Pick a selling option.
We'll explore each of these steps in more depth next.
1. Gather Important Info
First, get a sense of what the car is worth. This will depend upon its condition, so objectively look at your vehicle. How clean is it? How well has it been maintained? What do the body and interior look like? Examine other used cars like yours for sale and see how they're priced.
Look at used car valuation guides. too. They will have different values for trade-ins (when working with a dealership) than for private-party sales (when selling to an individual), and will also list retail values. Look at the one that will fit the situation.
Also, verify the payoff amount on the vehicle's loan. This will include the principal balance plus any accrued interest and is often available online or can be obtained by calling the lender. During the conversation about selling a vehicle with a loan, you can also find out how to send the payoff amount to the lender and when the lender wants to receive it (before or after the sale of the car).
2. Determine If You Have Positive or Negative Equity
The vehicle's equity is the difference between the resale value and the amount owed on it, and this number can be positive or negative.
Let's say that a vehicle is valued at $20,000 with a loan amount of $10,000; that car has a positive equity amount of $10,000. If, though, the vehicle is valued at $20,000 and the outstanding loan amount is $25,000, then it has negative equity of $5,000. Loans on cars with negative equity are referred to as "upside-down" or "underwater."
So when figuring out how to sell a car with a loan, the processes will differ based on whether the vehicle has positive or negative equity as well as the selling option you select.
3. Pick a Selling Option
If you have a car with an outstanding loan balance — and it isn't practical or even possible to pay it off — then selling a car with a loan can typically be handled in one of three ways:
 Selling it to a used car dealership
 Selling it privately to another person
Trading it in
1. Selling a Car to a Used Car Dealership
If a car dealership will buy used cars without requiring that you buy one from them during the transaction, then the process will probably be pretty straightforward. The dealer will offer you a certain dollar amount and, if you agree, they will pay off the lender in exchange for getting the vehicle's title.
If there is positive equity on the vehicle, then you'll get the money that remains after the loan balance is paid off. If it's a negative equity situation, then you'd need to pay the difference between what the used car dealer is willing to pay and what it takes to pay off the loan.
For example, if a dealer offers $15,000 on a vehicle that has a $10,000 loan, then the dealer would take care of the loan payoff and provide the person selling the car the remaining money (minus any fees involved). In a negative equity situation, for example, if the vehicle's value is $10,000 and the outstanding loan is $13,000, then the seller would need to chip in the difference (in this case, $3,000 plus any fees) to complete the sale and transfer the title to the buyer.
2. Selling a Car Privately
With a private sale, you might get more money than you would from a used car dealer (who needs to re-sell the vehicle at a profit), but you'd also need to take on more responsibility for managing the sale. This includes the transfer of title and payment of fees among other duties.
Steps to take include the following:
Get the current loan payoff from the lender (there will likely be interest owed beyond the principal amount).
 Find out what paperwork they'll need and how they want the process to work.
Have the buyer follow the lender's procedures when paying for the car.
From the lender's perspective, they want to ensure that they get paid. So, as just one possibility, they may have a buyer pay them the agreed-upon price for the vehicle. If it's more than what's owed, then the lender could give you the overage. If it's less than what's owed, you could give the bank the difference between the price and loan amount.
When selling a car with a loan privately, you'll also need to handle any fees and forms with the motor vehicle department of your state.
3. Trading In a Car You Still Owe Money On
As a third possibility, you could trade in the car with a loan balance to a dealer as part of purchasing either a new or used car. The dealer will offer a certain amount of credit for the trade-in vehicle, and if its value is more than the loan amount, that difference would go toward the purchase of the replacement vehicle.
If the loan amount is higher than the value, then the dealer may agree to combine the vehicle's negative equity with the loan for the replacement vehicle. If this is the chosen route, the term may need to be extended to create affordable payments, and this will potentially lead to more interest being paid on the new loan.
The Takeaway
Selling a car with a loan is a little different from selling one that's paid in full. When thinking about how to sell a financed car, it's easier to do so if you have positive equity in your car but still can be doable with negative equity. Some options include selling to a dealer or an individual or trading in the vehicle toward another one.
Learn more:
This article originally appeared on SoFi.com and was syndicated by MediaFeed.org.
SoFi Money
SoFi Money is a cash management account, which is a brokerage product, offered by SoFi Securities LLC, member FINRA  / SIPC. Neither SoFi nor its affiliates is a bank. SoFi Money Debit Card issued by The Bancorp Bank. SoFi has partnered with Allpoint to provide consumers with ATM access at any of the 55,000+ ATMs within the Allpoint network. Consumers will not be charged a fee when using an in-network ATM, however, third party fees incurred when using out-of-network ATMs are not subject to reimbursement. SoFi's ATM policies are subject to change at our discretion at any time.
The SoFi Money Annual Percentage Yield as of 03/15/2020 is 0.20% (0.20% interest rate). Interest rates are variable subject to change at our discretion, at any time. No minimum balance required. SoFi doesn't charge any ATM fees and will reimburse ATM fees charged by other institutions when a SoFi Money Mastercard Debit Card is used at any ATM displaying the Mastercard, Plus, or NYCE logo. SoFi reserves the right to limit or revoke ATM reimbursements at any time without notice.
More from MediaFeed:
How to save up for a car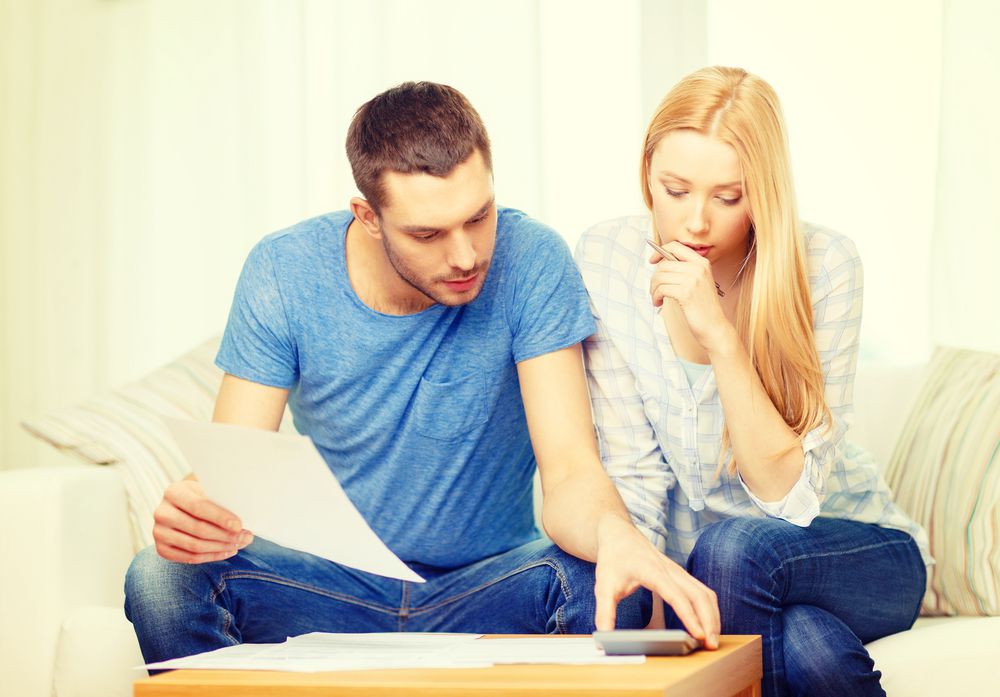 Featured Image Credit: DepositPhotos.com.
AlertMe