There's no doubt about it: thinking about money is stressful. In fact, a study shows that money outpaces both personal relationships and work when it comes to inducing stress.
But not thinking about money can be even worse, as you'll know if you've ever seen "transaction declined" after you swipe your debit card or have faced an urgent car repair with no way to pay for it.
Setting smart money goals might help you avoid those "oh shoot" money moments in the first place. But how exactly do you go about setting—and more importantly, sticking to—those money goals?
Related: Partial payments for debts
Assessing your finances
When you're ready to commit to implementing some new money goals, one first step might be figuring out exactly what your current finances look like. Sure, you probably know how much your paycheck is each month, but do you know exactly how much is going towards your retirement savings every pay period or exactly how much you're spending on food delivery? Keeping a close eye on your finances might help you set smarter money goals.
It might seem easy to ignore the finer details of our finances in favor of blissful ignorance, but failing to know where you and your money stand might harm your financial health down the line. So if you haven't looked at where your money is going in a while, taking a look at how much money you're bringing in, how much you're spending, and how much you're saving might help you set more meaningful money goals. Taking a close look at bank statements, credit card statements and even online banking records can help you determine where your money is going every month.
In addition to adding up just how much you're spending on pad thai delivery every month, writing down big numbers like credit card, personal loan or student loan debt can help you plan for payoff.
Your money accounts might be able to help you with this.
Figuring out what is most important to you
Once you have a snapshot of your overall financial situation, it can be worthwhile to spend some time reflecting on what is important for you and your money.
While there are many things we know we ideally should be saving for, like a down payment on a house or retirement, your financial goals might not be the same as those of your mom or your coworker. You're unique and so are your money goals. For example, you might want to pay off student debt as fast as possible in order to free up more cash every month, or you might be working toward public service loan forgiveness and not be as focused on quickly paying off student loans. Perhaps your goal is to save up an emergency fund or take a vacation in six months.
Some people might find it helpful to spend some time journaling about what is important in their lives when it comes to money. Some people may have a clear idea about their money goals already. If you're looking for help brainstorming money goals, here are some goals to consider:
Saving an emergency fund
Whether you're easily covering your monthly expenses or grabbing change from the bottom of your bag to buy a coffee at the end of the month, many people are living paycheck to paycheck. But what if that paycheck disappeared or if you had a large, unexpected expense? Enter the emergency fund.
Stashing away an emergency fund might help you comfortably weather a "company-wide restructuring" that eliminates your position, or an unexpected illness that cuts into your freelance earnings.
Consider a long-term goal of setting aside about three to six months' worth of expenses to help you weather any rough financial waters that may lie ahead.
Paying down credit card debt
High-interest credit card debt can feel like a treadmill: you keep putting in more and more effort seemingly without getting closer to the finish line.
If you have credit card debt, making a pay-off plan instead of focusing on those minimum monthly payments could potentially help you stay on track with your finances.
Putting more towards retirement
Most of us know we should be saving for retirement, but that can be easier said than done when there are so many competing places to put our money.
The good news is that when you're saving for retirement, even small amounts can grow over time, which makes saving for your golden years a great financial goal.
Establishing a fun budget
Okay, but what if you just want to go clothes shopping once a month without feeling guilty or take that Budapest vacation you've been dreaming about?
Money goals are designed to work for you, which means that planning out your discretionary spending might not only help keep your finances on track but can also help you inject an extra fun quotient into your life.
But whether you're focused on saving up for a down payment on a house, or a trip to Disneyland, you won't get there without a plan.
Staying on track
Once you've decided on a money goal or two, it's time to put a plan into action. Seeing where your money is going might help you stay on track.
Your plan will vary depending on whether you're tackling a long-haul climb out of credit card debt or saving an emergency fund, but whatever your financial goals, there are tools that can help you along on your financial journey.
Managing money can feel stressful, but making smart money goals can help you stay financially healthy—and help take care of some of those financial worries.
Learn more:
This article originally appeared on SoFi.com and was syndicated by MediaFeed.org.
External Websites: The information and analysis provided through hyperlinks to third party websites, while believed to be accurate, cannot be guaranteed by SoFi. Links are provided for informational purposes and should not be viewed as an endorsement.

Financial Tips & Strategies: The tips provided on this website are of a general nature and do not take into account your specific objectives, financial situation, and needs. You should always consider their appropriateness given your own circumstances.

SoFi Money
SoFi Money is a cash management account, which is a brokerage product, offered by SoFi Securities LLC, member FINRA/ SIPC. Neither SoFi nor its affiliates is a bank. SoFi Money Debit Card issued by The Bancorp Bank. SoFi has partnered with Allpoint to provide consumers with ATM access at any of the 55,000+ ATMs within the Allpoint network. Consumers will not be charged a fee when using an in-network ATM, however, third party fees incurred when using out-of-network ATMs are not subject to reimbursement. SoFi's ATM policies are subject to change at our discretion at any time.
More from MediaFeed:
Tips for creating a financial plan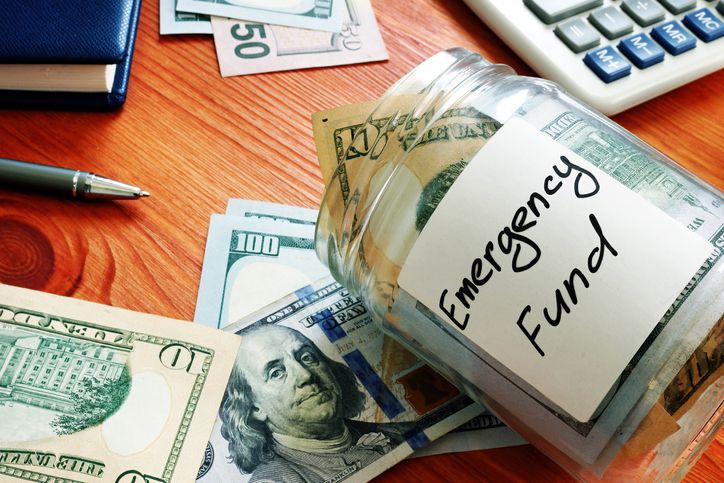 Featured Image Credit: Prostock-Studio/istock.
AlertMe