Borrowing money to pay for goods and services, with the expectation to repay it, is considered purchasing on credit, and responsibly repaying that debt helps build your credit. However, your cable bill doesn't quite affect your credit the same way. That's because your payments on your cable bill generally are not reported to the credit bureaus — unless they're seriously late.
In other words, if you're responsible about paying your cable bill on time, your cable bill likely won't affect your credit score, either positively or negatively. But not paying a cable bill can affect your credit, namely if your account becomes delinquent and gets sent to collections.
Recommended: Does Applying For a Credit Card Hurt Your Credit Score?
What's a Cable Bill?
A cable bill is a statement for an unpaid entertainment service or subscription, like a cable television subscription or package plan. It might include costs like the base price of the plan or service, along with other fees.
Cable bills fall under the "utility bills" category, which includes other household expenses, like electricity, water, and gas. However, unlike those essential utilities, cable service might be one of the first expenses to cut if you're living on a budget.
How Not Paying Your Cable Bill Affects Your Credit
Your cable bill generally doesn't affect your credit score — that is, unless you fail to pay it.
On-time cable bill payments won't help you build credit, nor will they strengthen it. That's due to the fact that cable servicers don't traditionally report timely payments to the major credit bureaus (Experian, Equifax, and TransUnion).
If you've missed multiple payments, servicers can do one of two things: charge off the unpaid balance or send it to collections. In both situations, your credit score will take a hit.
Recommended: What is a Charge Card?
How Do Late Cable Bill Payments Affect Credit Score?
Whether paying a cable bill late affects your credit depends on how late you are with payment. Typically, late payments are reported to credit bureaus when they're at least 30 days overdue and are marked delinquent.
If you provide a late payment after your due date, but before it's sent to the bureaus, the consequences are at your service provider's discretion. However, if the payment was made after the late payment was reported, or you missed a payment entirely, your credit score will drop.
Recommended: When Are Credit Card Payments Due?
How Long Does Late Cable Bill Payment Hurt Your Credit?
Late payments that are reported to the credit bureaus have a lasting effect, whether it was one indiscretion or a chronic occurrence. Late cable bill payments can stay on your credit report for up to seven years.
As such, if you're finding yourself routinely struggling to put aside enough for your cable bill, you might look into methods for saving on streaming services.
How to Use Your Cable Bill to Build Credit
Paying bills with a credit card is a straightforward way to establish credit when you're new to it. If you've been approved for your first credit card, you might consider using it to pay for your cable bill.
Then, when your credit card statement is due, make a manual payment. Even better, set up automated bill payments ahead of time so you never miss a bill.
As you make on-time payments on your credit card, your card issuer will routinely report your positive payment data to the credit bureaus. Over time, with responsible credit card repayment and keeping your revolving debt manageable, you can build your credit.
Alternative Ways to Build Credit
If you're credit invisible, meaning you've never had credit, or you want to take steps to mature your credit profile, here are a few other strategies to build credit.
•   Get a secured credit card. A secured card can offer a small credit line to new credit users. It requires a small deposit, which the card issuer mirrors for your credit limit. As you use your card up to this limit and repay it, the issuer reports your payment activity to the bureaus.
•   Get a retail card. Store-branded credit cards, such those from department stores, gas stations, or retail brands, can be easier to get than traditional credit cards. However, they usually have lower credit lines.
•   Make payments on time. When you do open a new credit card or installment loan, stay on top of monthly payments as they account for 35% of your credit score. Organize bills to identify when your due dates are, and consider enrolling in auto-pay to conveniently pay your bills on time.
•   Apply for an installment loan. This might include consumer loans, like a secured personal loan or an auto loan. If you're a college student and need additional financial aid beyond scholarships, grants, or work-study, a student loan can help pay for your education and establish your credit profile. Always seek out federal student loans first, before a private student loan. Federal loans offer greater borrower protections and benefits.
•   Ask your landlord to report rent payments. Most landlords don't report your on-time rental payment data to the credit bureaus. However, more third-party services, including Experian's own Experian RentBureau, are making this possible. Ask your landlord if they are willing to share your good rent payment activity with credit bureaus for your credit file.
•   Become an authorized user. Ask someone with whom you have a close relationship, like a parent, grandparent, spouse, or sibling, if they will add you to their credit card account as an authorized user. Some lenders report good payment habits to the credit bureaus for all users on the account. Even if you're not liable for making payments on the credit card, the reported data can establish your credit and help your score.
The Takeaway
Although your cable bill has little positive effect on your credit score, staying in good standing on the account can help keep your credit out of trouble. That's because seriously overdue payments can show up on your credit report, where they'll remain for up to seven years.
FAQ
Does paying cable bills on time build your credit score?
Cable providers typically don't report on-time payments to the credit bureaus. Since this data isn't shared with the bureaus, timely payments don't directly affect your credit score.
Do late cable bill payments hurt your credit score?
Late cable bills affect credit scores if they're marked as a charge-off by your provider or are sent to a debt collector. Accounts with these statuses are reported to credit bureaus and harm your score.
Are cable bill payments reported to a credit bureau?
Cable bill payments typically aren't reported to credit bureaus, unless you've missed multiple payments that have been charged off or are in collections.
Learn More:
This article originally appeared on SoFi.com and was syndicated by MediaFeed.org.
Financial Tips & Strategies: The tips provided on this website are of a general nature and do not take into account your specific objectives, financial situation, and needs. You should always consider their appropriateness given your own circumstances.
The SoFi Credit Card is issued by The Bank of Missouri (TBOM) ("Issuer") pursuant to license by Mastercard® International Incorporated and can be used everywhere Mastercard is accepted. Mastercard is a registered trademark, and the circles design is a trademark of Mastercard International Incorporated.
Disclaimer: Many factors affect your credit scores and the interest rates you may receive. SoFi is not a Credit Repair Organization as defined under federal or state law, including the Credit Repair Organizations Act. SoFi does not provide "credit repair" services or advice or assistance regarding "rebuilding" or "improving" your credit record, credit history, or credit rating. For details, see the FTC's
website  .
Third-Party Brand Mentions: No brands, products, or companies mentioned are affiliated with SoFi, nor do they endorse or sponsor this article. Third-party trademarks referenced herein are property of their respective owners.
†SOFI RESERVES THE RIGHT TO MODIFY OR DISCONTINUE PRODUCTS AND BENEFITS PROSPECTIVELY BASED ON MARKET CONDITIONS AND BORROWER ELIGIBILITY. Your eligibility for a SoFi Credit Card Account or a subsequently offered product or service is subject to the final determination by The Bank of Missouri ("TBOM") ("Issuer"), as issuer, pursuant to license by Mastercard® International Incorporated and can be used everywhere Mastercard is accepted. Mastercard is a registered trademark, and the circles design is a trademark of Mastercard International Incorporated. Please allow up to 30 days from the date of submission to process your application. The card offer referenced in this communication is only available to individuals who are at least 18 years of age (or of legal age in your state of residence), and who reside in the United States.
*You will need to maintain a qualifying Direct Deposit every month with SoFi Checking and Savings in order to continue to receive this promotional cash back rate. Qualifying Direct Deposits are defined as deposits from enrolled member's employer, payroll, or benefits provider via ACH deposit. Deposits that are not from an employer (such as check deposits; P2P transfers such as from PayPal or Venmo, etc.; merchant transactions such as from PayPal, Stripe, Square, etc.; and bank ACH transfers not from employers) do not qualify for this promotion. A maximum of 36,000 rewards points can be earned from this limited-time offer. After the promotional period ends or once you have earned the maximum points offered by this promotion, your cash back earning rate will revert back to 2%. 36,000 rewards points are worth $360 when redeemed into SoFi Checking and Savings, SoFi Money, SoFi Invest, Crypto, SoFi Personal Loan, SoFi Private Student Loan or Student Loan Refinance and are worth $180 when redeemed as a SoFi Credit Card statement credit.
Promotion Period: The Program will be available from 10/1/22 12:01 AM ET to 12/31/23 11:59PM ET
Eligible Participants: All new members who apply and get approved for the SoFi Credit Card, open a SoFi Checking and Savings account, and set up Direct Deposit transactions ("Direct Deposit") into their SoFi Checking and Savings account during the promotion period are eligible. All existing SoFi Credit Card members who set up Direct Deposit into a SoFi Checking & Savings account during the promotion period are eligible. All existing SoFi members who have already enrolled in Direct Deposit into a SoFi Checking & Savings account prior to the promotion period, and who apply and get approved for a SoFi Credit Card during the promotion period are eligible. Existing SoFi members who already have the SoFi Credit Card and previously set up Direct Deposit through SoFi Money or SoFi Checking & Savings are not eligible for this promotion.

More from MediaFeed:
Does refinancing hurt your credit score?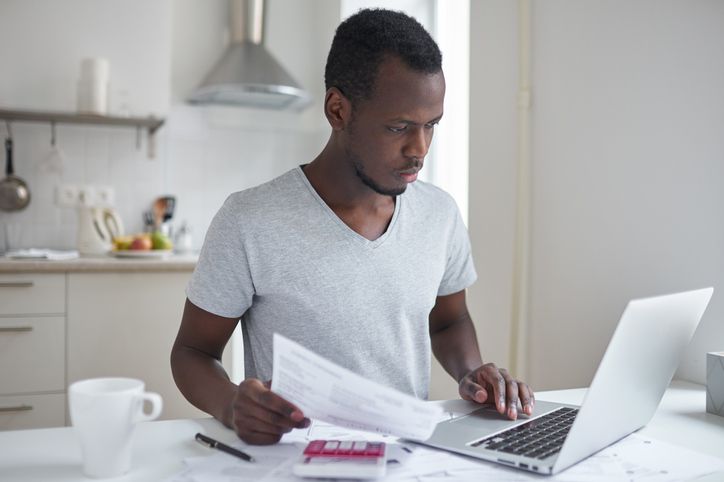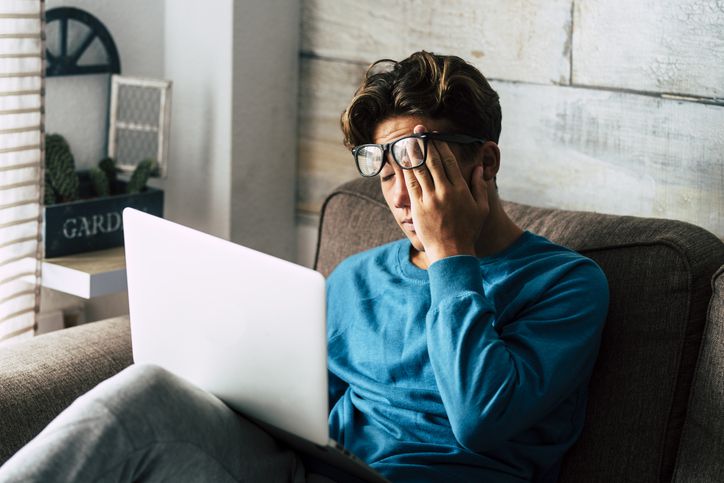 Featured Image Credit: Damir Khabirov / iStock.
AlertMe