Dating Costs Rise
Match Group (MTCH), the owner of popular dating apps Tinder and Hinge, just reported a 2% increase in paid subscribers across all of its platforms for the third quarter. In particular, Tinder's paid users increased by 7%.
For reference, Tinder has three different tiers of paid plans: Plus, Gold, and Platinum. A 12-month plan charges a monthly price of $4.50, $7.50, and $9.00, respectively. Match's strong numbers come as Americans are getting squeezed by the highest inflation rate in 40 years. Despite decreased spending power, more people are willing to pay for dating apps now in comparison to last year.
Can't Buy Me Love?
While a paid subscription to a dating app might sound as discretionary as spending comes, dating experts say that it can substantially improve your chances of finding a relationship. This is mainly because paid subscriptions typically reduce the dating pool, leaving users less overwhelmed. Paid tiers are also less likely to be spammed by bots.
Going further, experts say people who pay for a dating app are more likely to commit — to meeting matches, following up, and trying harder for a relationship. It's a little bit like how you might never watch Netflix (NFLX) while borrowing someone else's login info. But, as soon as you're paying for the streaming service yourself, you're more inclined to watch new shows to get your money's worth.
In this sense, if you're in the market for love, putting a little bit of money on the table can be a powerful motivator.
Investing in a Relationship
Another way to think about it is this: most people have no problem investing in a relationship, once they're in one. They will pay for dates, gifts, lunches, and more. So, why not use that same mentality for finding a relationship?
It's worth noting that each dating app has its own set of perks when it comes to paid subscriptions. If you're considering paying for a dating app, you might want to test out a few free trials before committing to one.
Of course, this isn't to say that paying for Tinder Platinum will get you a one-way ticket to love. The old saying "money can't buy love" still rings true. But when it comes to making the decision to commit, having an investment on the line might go a long way.
Learn More:
This article originally appeared on SoFi.com and was syndicated by MediaFeed.org.
Please understand that this information provided is general in nature and shouldn't be construed as a recommendation or solicitation of any products offered by SoFi's affiliates and subsidiaries. In addition, this information is by no means meant to provide investment or financial advice, nor is it intended to serve as the basis for any investment decision or recommendation to buy or sell any asset. Keep in mind that investing involves risk, and past performance of an asset never guarantees future results or returns. It's important for investors to consider their specific financial needs, goals, and risk profile before making an investment decision.
The information and analysis provided through hyperlinks to third party websites, while believed to be accurate, cannot be guaranteed by SoFi. These links are provided for informational purposes and should not be viewed as an endorsement. No brands or products mentioned are affiliated with SoFi, nor do they endorse or sponsor this content.
Communication of SoFi Wealth LLC an SEC Registered Investment Advisor
SoFi isn't recommending and is not affiliated with the brands or companies displayed. Brands displayed neither endorse or sponsor this article. Third party trademarks and service marks referenced are property of their respective owners.

More from MediaFeed:
Dating disasters to avoid if you're over 50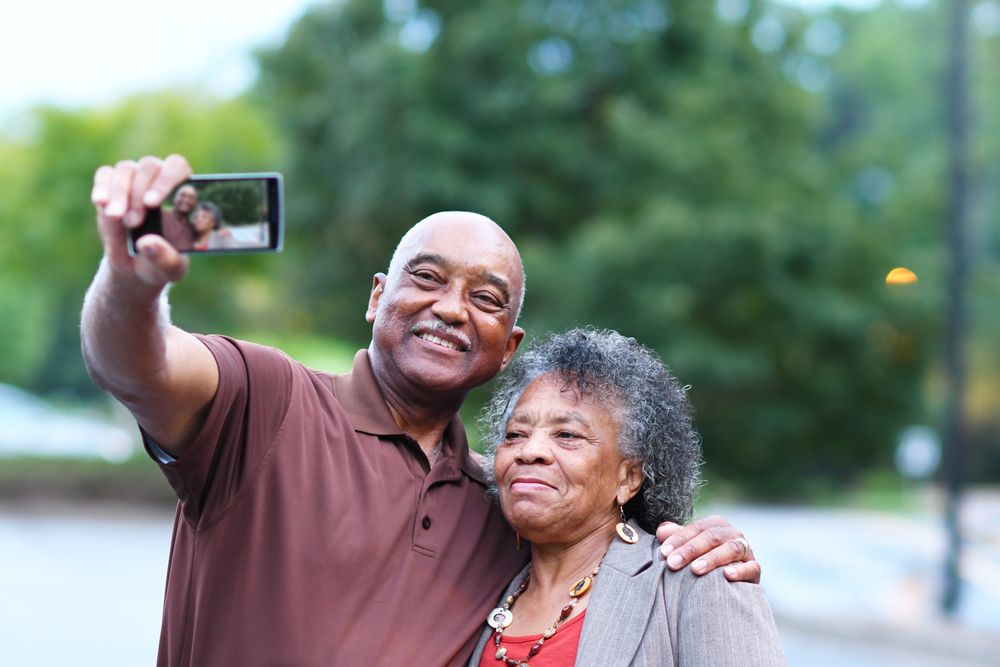 Featured Image Credit: Fizkes / iStock.
AlertMe