This past year has been difficult for consumers, with inflation driving up the prices of many everyday goods. At the grocery store, the prices of staples such as eggs, milk, and bread are up seemingly across the board and this persistent inflation is creating new buying patterns for consumers. In particular, it's driving some customers away from high-end grocery stores and towards cheaper options like Grocery Outlet (GO), Trader Joes, or Aldi.
What's interesting is that this trend is prevalent even among more affluent households, according to data from Placer.ai. For example, Aldi welcomed more than 1 million new households this year through September. That translates to a 10.5% year-over-year increase. Bucking the typical demo for these stores, the majority were households that earn between $50,000-$100,000 a year. Even some households that earn over $100,000 annually have started shopping at Aldi.
This just goes to show the impact of inflation on buying habits, and one of the ways in which consumers are looking to lower their spending.
The Rise of Private Label
In addition to the popularity of discount grocers, sales of private label brands are also on the rise. Private labels are in-house brands that mimic brand-name products, but at a cheaper price.
Aldi, in particular, nudges shoppers towards its private label brands by displaying them right next to brand name products. This effectively highlights the cost difference in real-time. With prices on the rise, this has proven to be an effective strategy. Other companies are following their lead. Grocery giant Kroger (KR) recently launched SmartWay, an umbrella brand which will consolidate all of its private labels under one brand.
It's All About Differentiation
At the end of the day, grocery stores sell more or less the same products. But, to get an edge over each other, they must find small ways to differentiate themselves. Some stores like Whole Foods (AMZN) do this by offering the highest-quality foods. Others, like Aldi and Grocery Outlet, do this by offering the best prices.
As a consumer, the key is to find a grocery store that fits your diet, shopping habits, and budget. In the face of rising prices, this might be a great time to take an exploratory trip to your local discount grocer.
Learn More:
This article originally appeared on SoFi.com and was syndicated by MediaFeed.org.
Terms and Conditions Apply. SOFI RESERVES THE RIGHT TO MODIFY OR DISCONTINUE PRODUCTS AND BENEFITS AT ANY TIME WITHOUT NOTICE. To qualify, a borrower must be a U.S. citizen or other eligible status and and meet SoFi's underwriting requirements. Not all borrowers receive the lowest rate. Lowest rates reserved for the most creditworthy borrowers. If approved, your actual rate will be within the range of rates listed above and will depend on a variety of factors, including term of loan, evaluation of your creditworthiness, years of professional experience, income, and a variety of other factors. Rates and Terms are subject to change at anytime without notice and are subject to state restrictions. SoFi refinance loans are private loans and do not have the same repayment options that the federal loan program offers, or may become available, such as Income Based Repayment or Income Contingent Repayment or PAYE. Licensed by the Department of Financial Protection and Innovation under the California Financing Law License No. 6054612. SoFi loans are originated by SoFi Lending Corp. or an affiliate, NMLS # 1121636.
✝︎ To check the rates and terms you qualify for, SoFi conducts a soft credit pull that will not affect your credit score. However, if you choose a product and continue your application, we will request your full credit report from one or more consumer reporting agencies, which is considered a hard credit pull and may affect your credit.
More from MediaFeed:
How to slash your skyrocketing grocery bill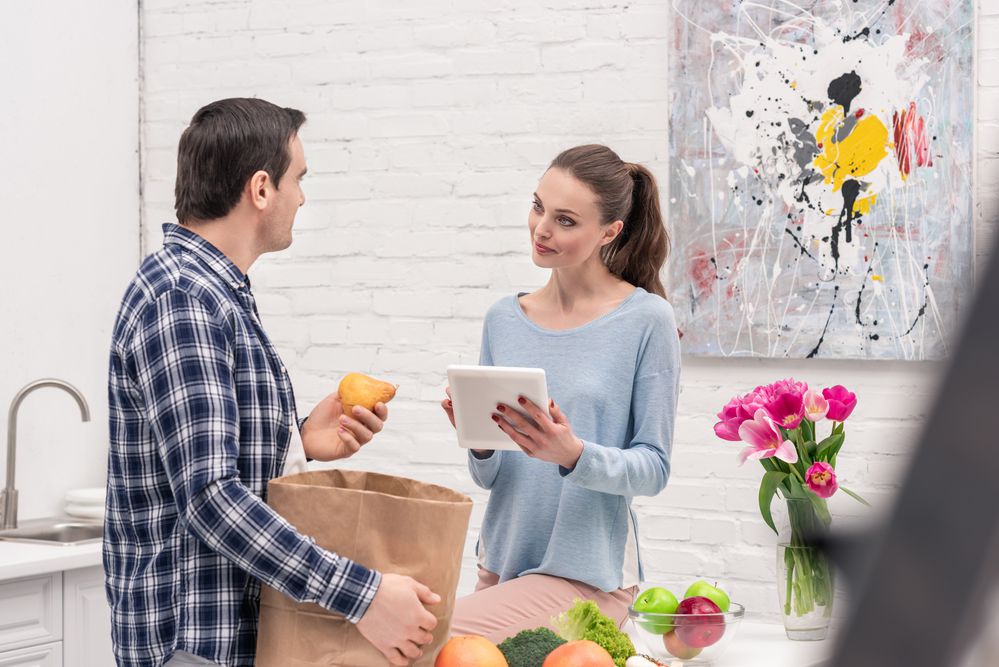 Featured Image Credit: RossHelen/ iStock.
AlertMe