Devyn Gillespie, a third-generation Arizonan, has spent a good chunk of his career around the Phoenix real estate market, and so he's seen a few things.
What he's been seeing in the last year or so is a market as hot as the weather in this Southwest desert city — the average temperature in June was the highest ever, at 95.3 degrees, and a high of 118 was hit on June 17. 
In July 2021, the median list price of homes in the Phoenix Metro area was $410,000, up 24.4 percent year-over-year, according to the Arizona Regional Multiple Listing Service. The median sale price was $405,000, up 27.3 percent year over year. The average number of days on market was 27, down from 55 last year.
Rents are up as well. 
The average price for a 2-bedroom apartment in Maricopa County has gone from $908 a month in 2015 to $1,281 a month in 2021, according to the U.S. Census Bureau. According to a recent Zillow survey of the 50 largest metro areas, Phoenix led the top 35 metro areas, with 8.4 percent annual growth in single-family rental homes.
Because the market in Phoenix was hit so hard during the housing crisis in 2008, the affordability index is not completely out of whack. A family making the median income of $79,000 in Greater Phoenix could still afford 62.8 percent of what sold in the first quarter of 2021, according to the May market report for Arizona from Metro Realty.
"Since we had such a drop during the crisis," Gillespie said, "we're still about where we should be if we had normal increases in the last 13 years or so."
Gillespie, who is 38, ranked 10 areas in Phoenix where the savvy investor can look for deals that should provide nice returns.
1. Apache Junction
This largely blue-collar area, where the average household income is around $55,000 a year, is about 35 miles east of downtown Phoenix, near the Superstition Mountains. The population today is over 40,000, up from about 35,000 in 2010. It is named for the junction of the Apache Trail, the stagecoach route that ran through the Superstition Mountains, and the Old West Highway, which follows the paths of early Native American Tribes that migrated between modern-day Arizona and New Mexico. 
Apache Junction appeared on the 1970 census as an unincorporated village, and was incorporated as a city in 1978. 
"A savvy investor could find a great deal on a multi-family property in Apache Junction," Gillespie said, who pointed out that other locations with newer construction in the area would make for safer bets for less experienced investors.
"If you have a solid real estate investing background," he added, "and understand how to get multiples on your investment, which requires a different level of analysis, be intentional about hunting deals in Apache Junction."
He said Mynd's team can help identify properties that are not available to the general public.
Small homes in Apache Junction can be had for around $200,000, but there are higher-end properties that sell for more than a million. The median list price was $300,000 in August, double what it was a year ago, and there were about 275 homes on the market as of mid-September.
As for the multi-family properties Gillespie refers to, there were only a few for sale as of mid-September. The single-family rental market is strong, however, and homes rent for about $1,600 a month upwards to $3,000 a month. Mynd has a rental return calculator that can help investors figure out their return on investment.
2. San Tan Valley
This area on the east side of the Phoenix metro area is making a comeback after being hit hard during the housing crash back in 2008. These days, there is more infrastructure in place, more options for shopping, new restaurants and more grocery stores. 
"The builders had a whole bunch of land over there, so they are going back," Gillespie said. "It's an area where you can find good deals, and it's a lower price point to get in."
Signs of the upswing in the San Tan Valley could be seen in the numbers:
Prices were up 38.4 percent in August compared to the year before. 
Homes were selling for a median price of $400,000, according to Redfin. 
There were 767 homes for sale on Realtor.com as of mid-September.
Choices ranged from small ranches that can be had for less than $300,000 to high-end homes that go for up to $1.5 million.
3. Queen Creek
Facebook/Queen Creek, AZ Town Hall
The population here has more than doubled in the last 10 years, and almost 60,000 people now live in a town originally founded as a railroad stop in 1919 by the Queen Creek Farms Company to ship produce from the farm. Located in the southeastern corner of the Phoenix Metro region about 40 miles from downtown, the city straddles Maricopa and Pinal counties. It was incorporated in 1989.
Properties in Queen Creek are more in demand these days since they offer more square footage for the dollar, a selling point as the age of remote work appears to be here to stay, providing a boost to second-tier cities.
"Everything is new and it's an affordable town today," Gillespie said. "The remote work option is attractive here because the houses are bigger."
These were the key stats as of mid-September:
There were some 660 homes for sale in Queen Creek, with a median sale price of $549,000, according to Realtor.com. 
Prices range from just over $200,000 to over $2 million. 
Home prices were up 21.1 percent compared to last year, selling for a median price of $472,000, according to Redfin.
4. Morrison Ranch
This is a master-planned community over 3,000 acres being built at the eastern edge of the Town of Gilbert in Phoenix's Southeast Valley. It has seven residential neighborhoods, a town center featuring a variety of shops, restaurants, professional services, and a 280-acre business center at its far eastern edge. There are some 400 acres of parkland, three lakes, and playgrounds, all linked by pedestrian footpaths lined with trees.
"This is where I would buy if I was looking for a buy and hold for 20 years," Gillespie said.
These were the numbers as of mid-September:
There were 27 homes for sale in Morrison Ranch, ranging from a low of $535,000 to a high of $1.375 million. 
The median sale price was $650,000 in August, which is almost 35 percent higher than last year. 
Sale prices are off almost three percent in the last three months. 
And it appears there may be a ceiling on how high prices can go at Morrison Ranch; they are 16 percent below the high of three years ago.
5. Verrado 

Construction began in 2002 on this master-planned community in the northern reaches of the city of Buckeye, tucked into the foothills of the White Tank Mountains, about 35 miles west of downtown.
In Verrado, "you can buy new construction to hold," Gillespie advises, and when it is finally completed, in the next 8-12 years, it will number some 14,000 homes and four million square feet of light industrial, office and retail space on a 3,500-acre parcel. 
It's a community guided by the spirit of New Urbanism, which encourages sustainable development and walkable downtowns, and about 5,500 homes have been built so far, according to DMB, the community's Scottsdale-based developer.
The median sale price in Verrado in August was $497,000. 
Home prices were up a whopping 57.3 percent year-over-year. 
The cheapest home of the 93 for sale in mid-September was $180,000; the most expensive was $4.3 million.
6. Litchfield Park 

Located about 20 miles west of downtown Phoenix, the city is one of the older communities in the metro area. It was founded by Paul Weeks Litchfield, an executive of the Goodyear Tire and Rubber Company. Litchfield was looking for land to farm a type of long-staple cotton that was used to strengthen the rubber in the production of tires. (The city of Goodyear, just five miles south, was named after the tire maker.)
The city is home to the Wigwam, which started out as a small lodge catering to cotton farmers in the early 1900s and then served as a meeting place for Goodyear executives (see photo), before it was turned into a luxury resort that opened its doors in 1929. It has three 18-hole golf courses, three restaurants, a 26,000-square-foot spa, all spread over 440 acres. Many of its 331 rooms are built in the traditional adobe and timber style. The Wigwam partners with the city on an annual Oktoberfest in the fall.
Home prices in Litchfield Park have shot up 32 percent in the last year, and 
The median sale price in August was $495,000. 
The lowest-priced home listed in mid-September was $195,000 and the highest-priced was $4.5 million.
7. Arrowhead Ranch
Located in the city of Glendale, Arrowhead Ranch is east of Fletcher Heights and Camino a Lago. It was once a citrus ranch where oranges and lemons were grown, and then in the mid-1980s, about 5,000 acres were developed for a master-planned residential community. 
The median list price in Arrowhead Ranch was $520,000 in August, up 24.3 percent year-over-year.
There were 81 homes for sale in Arrowhead Ranch as of mid-September, ranging from the low $200s for a condo to a five-bedroom, three-bath home of about 3,000 square feet for $1.2 million. 
A modest ranch house starts in the mid-$300,000s.
West valley of Phoenix metro
8. Peoria
This is one of the towns in the West Valley of the Phoenix metro area that offers opportunities for investors, according to Gillespie.
"There are pockets in Peoria that are phenomenal investments," he said. "It has some really good pockets of different neighborhoods."
One of those neighborhoods is Camino a Lago, (rank #9) which has numerous parks. Price points are higher here, with many homes selling from $500,000+ to up well past $1 million.
Fletcher Heights, (which rounds out the top 10) was built between 1999 and 2002 and is another neighborhood in Peoria that offers opportunities to invest. There are a total of 2,098 homes, and the 15 homes for sale as of mid-September ranged from the high $300,000s to the high $700,000s. The Fletcher Heights Community Association offers such amenities as walking paths, children's playgrounds, nine acres of turf fields, 40 acres of desert granite common area, two shelters for shade and benches throughout.
Advice for property investors: think about a pool
As a lifelong resident of this city in the Sonoran Desert, Gillespie has learned how to cope with the brutal summer heat. Like most locals, he doesn't spend much time outside after 9 a.m., and makes sure he's never far from air conditioning. And he looks forward to the winter temperatures in the 70s. 
For those who are looking to buy and rent out in Phoenix he had some advice on how to make the heat more manageable.
"If you are an investor," and buying in a community that offers amenities, he said, "it may be worth it to pay the extra HOA fees to give your tenants access to a pool."
This article originally appeared on Mynd.com and was syndicated by MediaFeed.org.
More from MediaFeed:
44 facts about real estate that even Realtors don't know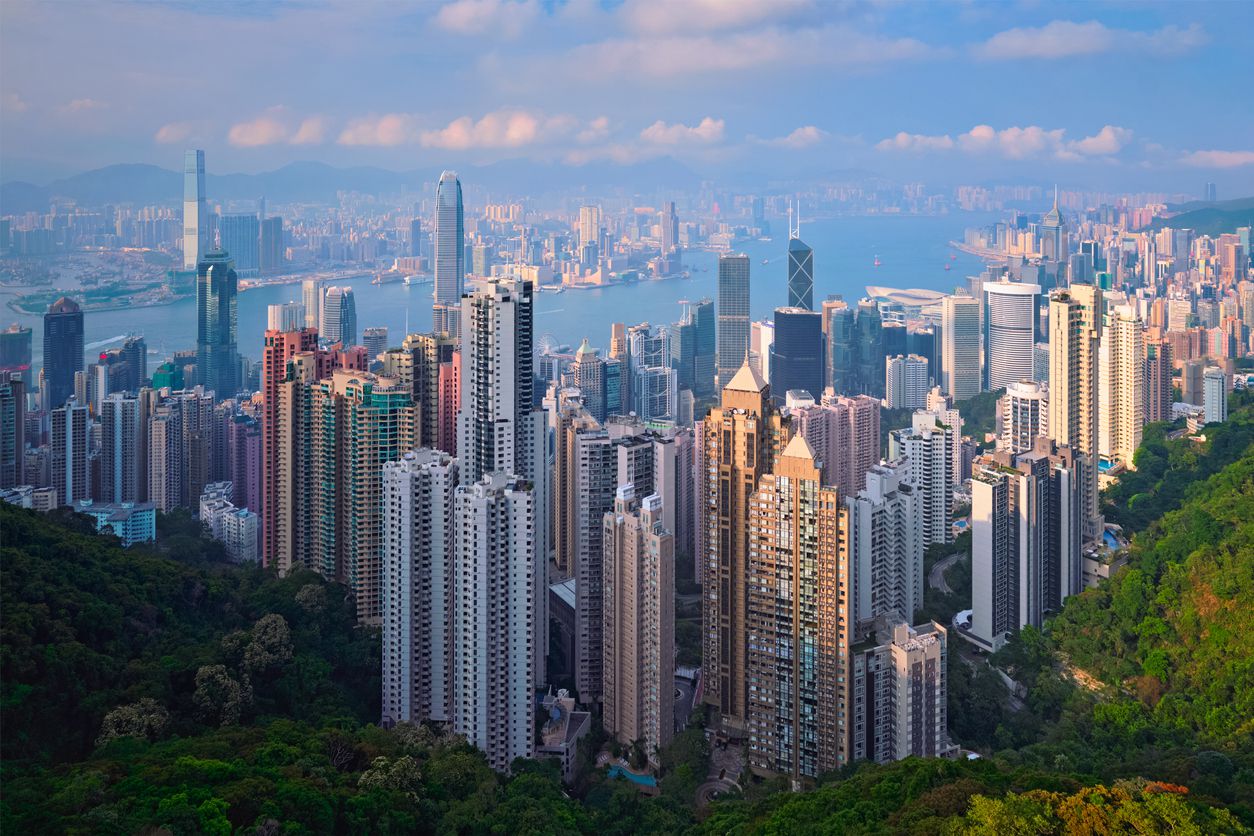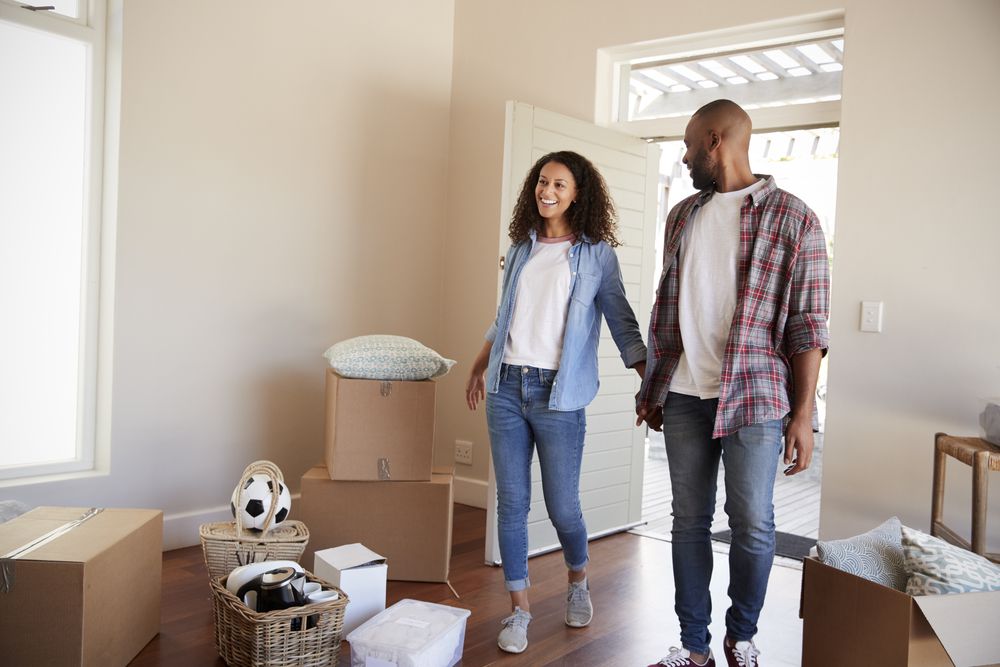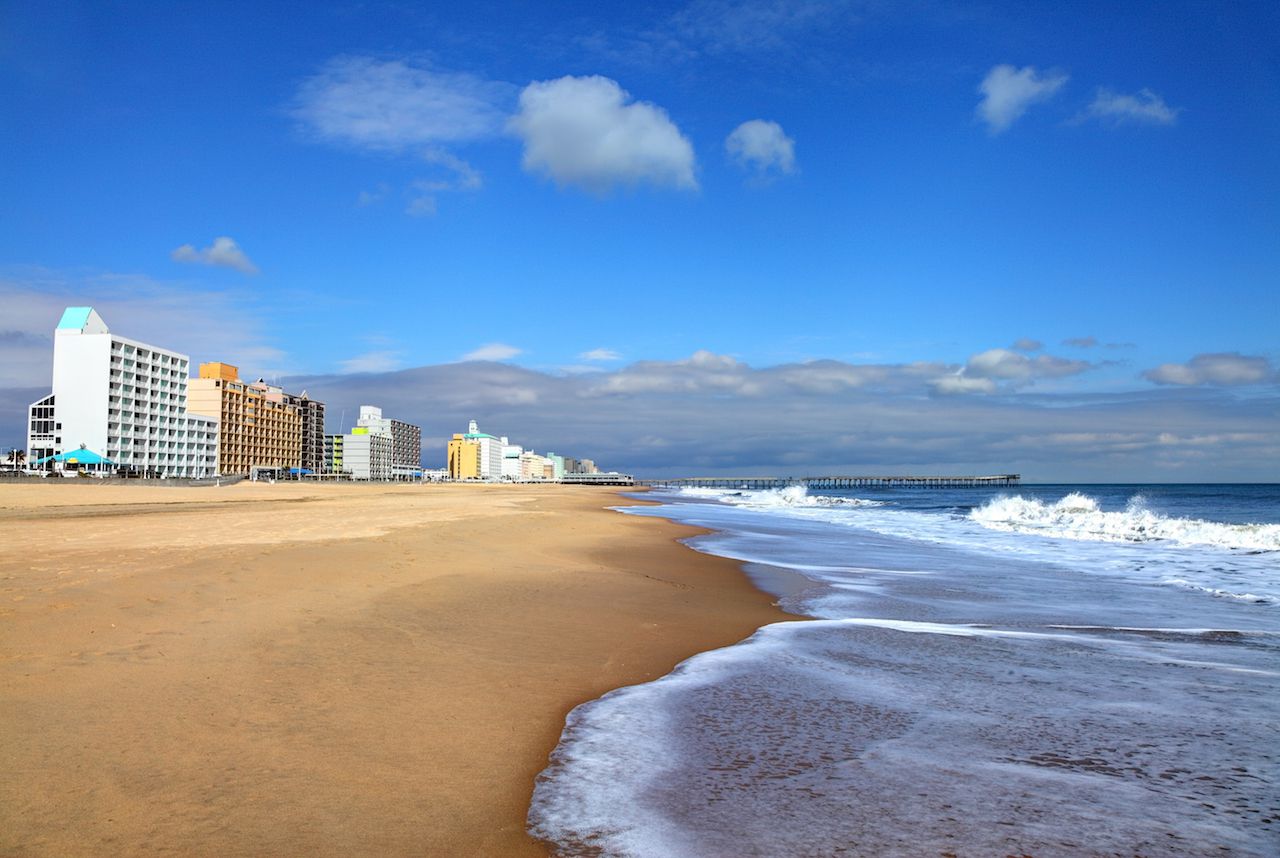 Featured Image Credit: DepositPhotos.com.
AlertMe