I shop, therefore I am. Artist Barbara Kruger took a cue from René Descartes to create an iconic image that parodies consumerism.
But let's face it: Buying stuff—a new outfit, toy or just about anything—can be thrilling. Clicking "purchase," waiting days for your new item's arrival and finally getting to rip open the packaging can bring on an endorphin rush.
It's an all-American pastime. Consumer spending recently reached $14.5 trillion.
This joyous purchasing loop, though, can turn into a nightmare for people who become shopaholics.
It's important to note that there's a big difference between making one impulse buy for a bit of retail therapy and having a genuine compulsion. Here are a few signs of shopaholic tendencies and how to stop the urges.
Related: Understanding purchase interest charges on credit cards
What Are the Signs of a Shopaholic?
There are people who merely like to shop. Then there are people who compulsively buy because of a disorder known as oniomania. As the journal World Psychiatry explains, oniomania, otherwise known as compulsive buying disorder, is characterized by excessive shopping behavior that leads to "distress or impairment." The journal noted that those living with it often have a preoccupation with shopping and have a sense of emotional relief after buying something.
Typically, CBD comes with what doctors call "psychiatric comorbidity," meaning the person usually has another disorder, such as anxiety or a mood disorder. Perhaps most interesting is the fact that the journal says compulsive shopping may run in families.
The prevalence of compulsive buying is a bit unknown, though researchers estimate it to be between 1% and 8% worldwide. While there are no standardized treatments, there are signs and symptoms to look out for so people can become aware of a potentially dangerous pattern. Here are some.
1. Purchasing Unnecessary Things
Shopaholics often buy items on a whim, and it's often an item they don't need. Psychology Today notes that true shopaholics tend to spend money without reflecting on whether they need the item. That is because it's not about the item, but rather the euphoria experienced when purchasing the item. This pattern can be used by a shopaholic to fill a need or negate a negative emotion.
The emotional high, though, can be quickly replaced by guilt about spending money without need. (Not sure where your shopping tendencies fall? Take our quiz to find out.)
2. Accumulating Unopened Goods
Another sign of a problem is leaving unopened boxes or bags in the closet or under the bed. Those living with CBD can develop hoarding tendencies as they accumulate more goods than they need and continue buying.
3. Concealing Shopping Habits
People living with CBD will often try to conceal their shopping habits. This could be because they feel shame or it could be because they are attempting to hide their purchases from a loved one.
4. Feeling Regret
People with CBD may feel remorse after purchasing an item they do not need. They might understand that they didn't need the item or can't afford it, or they perceive the purchase as giving in. But remorse can, in turn, force the person back into a negative cycle, as one way a true shopaholic sees a fix is to buy more things.
Treating Compulsive Shopping
There are no standardized treatments for those living with the disorder, but they can learn to cope. As with many disorders, the first step is for a person to recognize that she or he has a problem. Here are a few ways to recognize and improve shopping patterns.
1. Tracking Emotional Responses
One way to figure out personal triggers is to track them in a diary. Any time a person feels compelled to buy something, they can write down the time and surrounding details.
They may be able to look back and find they were triggered by an emotional event with a friend or family member or feel anxious about events at work or elsewhere. This lends insight into what drives them to want to buy and hopefully helps them avoid those triggers in the future.
2. Seeking Expert Help
If a shopping compulsion is suspected, it may be a good idea to seek expert help. This can include therapy or psychiatric assistance. A professional may be able to help track triggers and identify any psychiatric comorbidities, as mentioned above. It's never a bad idea to seek help if you feel you may need it.
3. Delaying Gratification
Another way to tell the difference between a simple habit and a compulsion is to wait on a purchase. If you see an item you like, it may be a good idea to wait out the immediate emotional thrill of buying. You could ask for the item to be placed on hold for a few days, but sometimes, just a few moments is enough.
Shoppers can choose to leave the store—or the computer—go for a walk, and see how they feel about the item after a pause. If they think they need it or genuinely want it, or it will improve some aspect of their lives, then go for it. Otherwise, leave the item.
To really up the ante on waiting for a purchase, try the 30-day rule. Using the practice, shoppers looking to buy a nonessential item must put it back on the shelf and step away for a full 30 days. At the end of the 30 days, if they still want the item, they can return and purchase it.
4. Tracking Spending
Buyers who think they may have shopaholic tendencies may be able to know for sure by tracking their spending. Tracking spending can show different shopping habits. It may also be an excellent resource for the aforementioned diary.
By monitoring spending, you can track if there are specific days or times you tend to spend more, or if you tend to spend more at specific stores and potentially cut back on spending from there.
Learn More:
This article
originally appeared on SoFi.com and was
syndicated by MediaFeed.org.
SoFi Money
SoFi Money is a cash management account, which is a brokerage product, offered by SoFi Securities LLC, member FINRA  / SIPC  . Neither SoFi nor its affiliates is a bank. SoFi Money Debit Card issued by The Bancorp Bank. SoFi has partnered with Allpoint to provide consumers with ATM access at any of the 55,000+ ATMs within the Allpoint network. Consumers will not be charged a fee when using an in-network ATM, however, third party fees incurred when using out-of-network ATMs are not subject to reimbursement. SoFi's ATM policies are subject to change at our discretion at any time.
The SoFi Money Annual Percentage Yield as of 03/15/2020 is 0.20% (0.20% interest rate). Interest rates are variable subject to change at our discretion, at any time. No minimum balance required. SoFi doesn't charge any ATM fees and will reimburse ATM fees charged by other institutions when a SoFi Money™ Mastercard® Debit Card is used at any ATM displaying the Mastercard, Plus, or NYCE logo. SoFi reserves the right to limit or revoke ATM reimbursements at any time without notice.
External Websites: The information and analysis provided through hyperlinks to third party websites, while believed to be accurate, cannot be guaranteed by SoFi. Links are provided for informational purposes and should not be viewed as an endorsement.

More from MediaFeed:
32 ways to celebrate the holidays affordably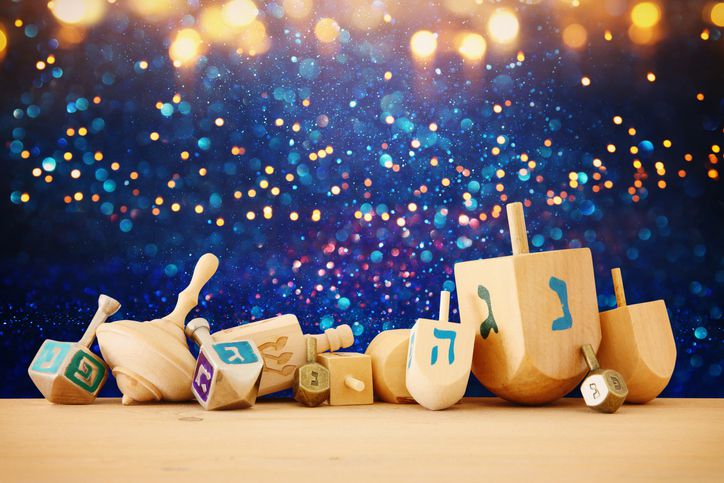 Featured Image Credit: DepositPhotos.com.
AlertMe