Because a credit score is an important indicator for determining a consumer's creditworthiness when buying a car, those with excellent credit histories tend to have an easier time borrowing money on favorable terms compared to those with lower credit scores. However, industry data shows that high-risk borrowers remain viable candidates for auto loans. In other words, there is no universally defined credit score needed to buy a car.
Read on to learn how your credit score can affect buying a car, plus some tips for purchasing a car with a lower credit score.
Related: How does down payment size affect your auto loan?
What FICO Score Do Car Dealers Use?
There are a few different scoring models that car dealers may use for determining a customer's credit score. They may use the FICO Auto Score 10, an industry-specific model featuring a score range from 250 to 900. The auto industry also may use VantageScore 3.0 or the newer VantageScore 4.0  model, which has a score range from 300 to 850.
No matter which scoring model is used, a bad credit score falls on the lower end of the range, and a good credit score sits on the higher end of the range.
What Is the Minimum Credit Score To Buy A Car?
There may not necessarily be a minimum credit score required to buy a car. Consumers with deep subprime credit scores from 300 to 500 have obtained financing for new and used vehicles in the second quarter of 2021, according to the credit bureau Experian's State of the Automotive Finance Market report for that period. Although the percentage of borrowers in this category is very low, this indicates that even those with the lowest credit scores still may have access to auto financing.
Average APR by Credit Score Ranges
Consumers from all credit score categories have obtained auto loans in 2021, but car buyers with excellent credit histories tended to secure the lowest annual percentage rate (APR) financing, according to Experian's Q2 report. When assessing what is a good credit score to buy a car, Experian's data confirms that consumers in the super-prime and prime categories obtain the lowest interest rates on average for financing. 
Quarterly financing data on new vehicle purchases in the second quarter of 2021 shows the following average APRs by credit score range.
Deep subprime (300-500): 14.59%
Subprime (501-600): 11.03%
Near prime (601-660): 6.61%
Prime (661-780): 3.48% 
Super prime (781-850): 2.34%
How to Buy a Car With a Lower Credit Score
Obtaining a loan to purchase a new or used vehicle when you don't have great credit can be cumbersome, but it's not impossible. Here are some ways a consumer with poor credit may be able to obtain auto financing: 
1. Make a Large Down Payment
Offering a large down payment on a vehicle purchase may allow car buyers to obtain more reasonable rates and better terms for financing, resulting in more affordable monthly loan payments. By putting more money down at the time of purchase, lenders also may view the loan as less risky, thus increasing your odds of approval.
2. Get Cosigner Assistance
Buying a car with the assistance of a cosigner is another way to potentially bolster your chance of securing favorable financing. A cosigner agrees to share the responsibility of repaying the loan, effectively promising the lender that if you don't make the payments they will. If the cosigner is creditworthy, it puts the buyer in a much better position to obtain financing than going it solo.
3. Consider a Less Expensive Car
Especially if you are buying a car with bad credit, it is important to know how much you can realistically afford to spend — and then stick to that budget, even if the dealer tries to upsell you. Additionally, finding a less costly car will reduce the amount you need to borrow, and it may be easier to get approved for a smaller loan amount than a larger one.
Benefits of Good Credit When Buying a Car
The benefit of a good credit score when buying a vehicle is that you may secure lower interest rates compared to consumers with poor credit. Unless a consumer buys a vehicle outright with cash or receives 0% APR financing, the consumer will eventually face monthly principal and interest payments until they've paid off the loan balance in full. Auto financing terms may vary in length, with some maturing at 60 months, 72 months or 84 months.
Car loans with a high APR may cause consumers to pay a long-term premium above and beyond the actual sales price of the vehicle.
How to Monitor and Keep Track of Credit Scores
There are a number of ways you can check your credit score, including through your credit company or another financial institution where you have an account, as well as through a credit service or credit scoring website. Contrary to what you may expect, your credit report does not include your credit score, though it does provide valuable information about your credit history and debts, which is why it can still be helpful to read over your credit report before making a major purchase like a car.
Credit scores can fluctuate over time depending upon financial circumstances, and credit score updates occur at least every 45 days. That's why it's important to take a look at where your score stands right before you begin the process of car shopping. 
Also, keep in mind that it's common for credit inquiries to occur when you're shopping around to see what auto loan terms you qualify for. While soft inquiries don't affect your credit score, hard inquiries, such as those that happen when you're comparing rates for an auto loan, can ding your score. However, most major credit scores will count multiple car loan inquiries made within a certain period of time — typically 14 days — as one inquiry.
What's Expected in 2022?
Based on the trends outlined in Experian's Q2 report for 2021, prime borrowers with good credit in 2022 may continue shifting away from used vehicles in favor of new vehicles. Experian's research also shows that subprime financing remains at near-record lows, with just a fraction of car loans in 2021 going to consumers in the deep subprime risk category. These trends could continue into 2022.
The Takeaway
While it is possible to buy a vehicle with bad credit in 2021, consumers in the subprime or deep subprime risk categories may want to explore ways of improving their credit scores to help secure financing with more favorable terms. As far as what credit score you need to buy a car, any score is potentially sufficient for obtaining financing.
Learn more:
This article originally appeared on SoFi.com and was syndicated by MediaFeed.org.
Checking Your Rates: To check the rates and terms you may qualify for, SoFi conducts a soft credit pull that will not affect your credit score. A hard credit pull, which may impact your credit score, is required if you apply for a SoFi product after being pre-qualified.
Disclaimer: Many factors affect your credit scores and the interest rates you may receive. SoFi is not a Credit Repair Organization as defined under federal or state law, including the Credit Repair Organizations Act. SoFi does not provide "credit repair" services or advice or assistance regarding "rebuilding" or "improving" your credit record, credit history, or credit rating. For details, see the FTC's website. 
External Websites: The information and analysis provided through hyperlinks to third party websites, while believed to be accurate, cannot be guaranteed by SoFi. Links are provided for informational purposes and should not be viewed as an endorsement.
Financial Tips & Strategies: The tips provided on this website are of a general nature and do not take into account your specific objectives, financial situation, and needs. You should always consider their appropriateness given your own circumstances.
SoFi's Relay tool offers users the ability to connect both in-house accounts and external accounts using Plaid, Inc's service. When you use the service to connect an account, you authorize SoFi to obtain account information from any external accounts as set forth in SoFi's Terms of Use. SoFi assumes no responsibility for the timeliness, accuracy, deletion, non-delivery or failure to store any user data, loss of user data, communications, or personalization settings. You shall confirm the accuracy of Plaid data through sources independent of SoFi. The credit score provided to you is a Vantage Score based on TransUnion (the "Processing Agent") data.
More from MediaFeed:
How to save up for a car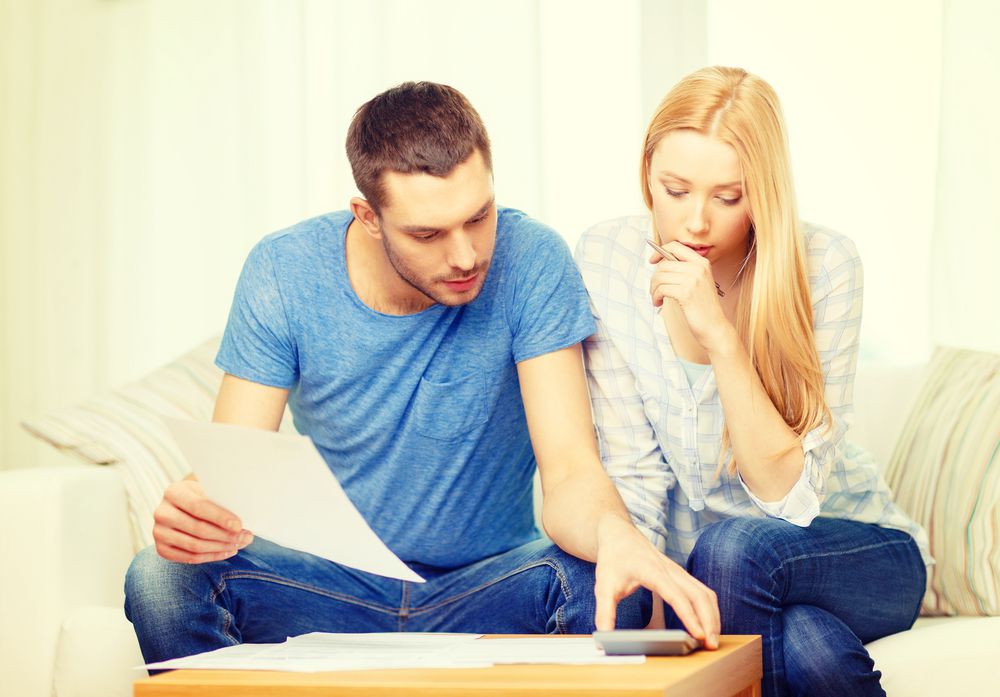 Featured Image Credit: NicoElNino/ istockphoto.
AlertMe