You've probably heard of non-fungible tokens, or NFTs — and you may have heard that some of them are selling for big bucks. Still, NFTs are somewhat of a mystery to many people, whether they want to invest in them or not. Even for NFT investors, the process of creating an NFT, which is called "NFT minting," is something of a mystery.
But we'll clear it all up below. We'll explain what an NFT is, discuss how to create an NFT and more.
Related: Intrinsic value and time value of options, explained
NFT basics
NFT, or non-fungible tokens, are unique digital assets that can be traded, bought and sold. They usually take the form of some type of artwork, or even in-game assets for certain virtual worlds. Each NFT is its own metadata codes, which are stored on the blockchain, to ensure that they remain unique.
NFTs are sort of like digital trading cards, except each is one of a kind. Unlike other digital assets, like Bitcoin, for example, there's only one of them, with no copies. In that sense, it preserves the rarity of the digital asset at hand.
How does NFT minting work?
The process is essentially boiled down to deciding where and how you want to do it, hooking some tools (your digital wallet and a blockchain network) together, and then hitting the "mint" button.
Whether you want to preserve an asset of your own creation — like a work of art — or create NFTs to sell or trade, learning NFT minting can be easy with the right tools. One other thing you'll need: some background in the crypto space or general knowledge of blockchain technology.
What are the benefits of minting an NFT?
While each potential NFT minter will have their own reasons, there are generally a few benefits to creating an NFT:
Democratize ownership: Creating an NFT allows numerous parties to own a stake in the digital asset.
Sell unique digital assets: Not only can you trade, buy, or sell stakes in assets, it's possible that in the future artists might even receive a cut of the sales.
Store and preserve value: You can store the asset's value in a tangible way — similar to how a physical coin can be minted with a specific precious metal concentration. Plus, preserving value digitally is generally considered safe, thanks to the security of the blockchain and the built-in scarcity of NFTs.
How to mint NFTs
While aspiring NFT minters have some decisions to make regarding which specific tools to use, the basic steps of creating NTF are largely the same.
1. Create a unique asset
The first step in minting NFTs involves deciding what type of unique asset you want to create. There's an entire world of digital assets out there, ranging from in-game weapons to digital trading cards.
As an example, say you want to create an NFT that is a piece of digital artwork. You will need to turn your digital art into data that lives on a blockchain. The Ethereum blockchain is a popular choice for NFTs, but there are others, like Binance Smart Chain, Polkadot, and Flow by Dapper Labs, to name a few.
2. Buy tokens
You'll need to buy crypto that is used on the blockchain you've chosen. In fact, the blockchain will influence the wallet services and marketplace that you choose as well, since some only work with certain others.
In our example, you would buy some Ether (ETH), which is Ethereum's native cryptocurrency, to pay for transactions on Ethereum. The easiest way to do that is to hit up a crypto exchange.
3. Deposit crypto into a non-custodial wallet
You'll need a hot wallet, connected to the internet, in which to store your funds. A crypto wallet is an application that lets users interact and connect with the crypto network and their account.
For NFT minting, it's important to get a non-custodial wallet so that you have full control over your funds — with no third-party involvement. You own the private keys to your wallet. Conversely, a custodial wallet is one that may be assigned to you by a crypto exchange. They're more convenient, but you don't have control of your private keys.
4. Choose and add assets to an NFT marketplace
Next, you'll need to choose an NFT marketplace; there are many to choose from. OpenSea, Mintable and Rarible are all marketplaces suitable for NFT minters.
Some marketplaces charge users minting fees, and there may also be costs associated with firing up your account (for example, Ethereum gas costs), listing an NFT and transacting on the platform.
5. Add your assets to the NFT collection
While each marketplace has specific instructions for creating an NFT from your account, the gist is the same: Choose the piece of artwork you want to mint, fill in some details (collection name, a description, etc.) and execute the minting process by adding the asset to your collection.
With your NFTs in your collection, you can get started listing, marketing, and selling them.
The takeaway
The process for minting NFTs may vary slightly from platform to platform, but the basics are the same: you need a unique digital asset, tokens, a non-custodial hot wallet and an NFT marketplace.
Learn More:
This article
originally appeared on SoFi.com and was
syndicated by MediaFeed.org.
SoFi Invest
The information provided is not meant to provide investment or financial advice. Investment decisions should be based on an individual's specific financial needs, goals and risk profile. SoFi can't guarantee future financial performance. Advisory services offered through SoFi Wealth, LLC. SoFi Securities, LLC, member FINRA/ SIPC. SoFi Invest refers to the three investment and trading platforms operated by Social Finance, Inc. and its affiliates (described below). Individual customer accounts may be subject to the terms applicable to one or more of the platforms below.

1) Automated Investing—The Automated Investing platform is owned by SoFi Wealth LLC, an SEC Registered Investment Advisor ("Sofi Wealth"). Brokerage services are provided to SoFi Wealth LLC by SoFi Securities LLC, an affiliated SEC registered broker dealer and member FINRA/SIPC, ("Sofi Securities).

2) Active Investing—The Active Investing platform is owned by SoFi Securities LLC. Clearing and custody of all securities are provided by APEX Clearing Corporation.

3) Cryptocurrency is offered by SoFi Digital Assets, LLC, a FinCEN registered Money Service Business.

For additional disclosures related to the SoFi Invest platforms described above, including state licensure of Sofi Digital Assets, LLC, please visit www.sofi.com/legal. Neither the Investment Advisor Representatives of SoFi Wealth, nor the Registered Representatives of SoFi Securities are compensated for the sale of any product or service sold through any SoFi Invest platform. Information related to lending products contained herein should not be construed as an offer or pre-qualification for any loan product offered by SoFi Lending Corp and/or its affiliates.

Crypto: Bitcoin and other cryptocurrencies aren't endorsed or guaranteed by any government, are volatile, and involve a high degree of risk. Consumer protection and securities laws don't regulate cryptocurrencies to the same degree as traditional brokerage and investment products. Research and knowledge are essential prerequisites before engaging with any cryptocurrency. US regulators, including FINRA, the SEC, and the CFPB, have issued public advisories concerning digital asset risk. Cryptocurrency purchases should not be made with funds drawn from financial products including student loans, personal loans, mortgage refinancing, savings, retirement funds or traditional investments. Limitations apply to trading certain crypto assets and may not be available to residents of all states.


Third Party Brand Mentions: No brands or products mentioned are affiliated with SoFi, nor do they endorse or sponsor this article. Third party trademarks referenced herein are property of their respective owners.

Financial Tips & Strategies: The tips provided on this website are of a general nature and do not take into account your specific objectives, financial situation, and needs. You should always consider their appropriateness given your own circumstances.

External Websites: The information and analysis provided through hyperlinks to third party websites, while believed to be accurate, cannot be guaranteed by SoFi. Links are provided for informational purposes and should not be viewed as an endorsement. 
External Websites: The information and analysis provided through hyperlinks to third party websites, while believed to be accurate, cannot be guaranteed by SoFi. Links are provided for informational purposes and should not be viewed as an endorsement.
More from MediaFeed:
Digital assets and cryptocurrency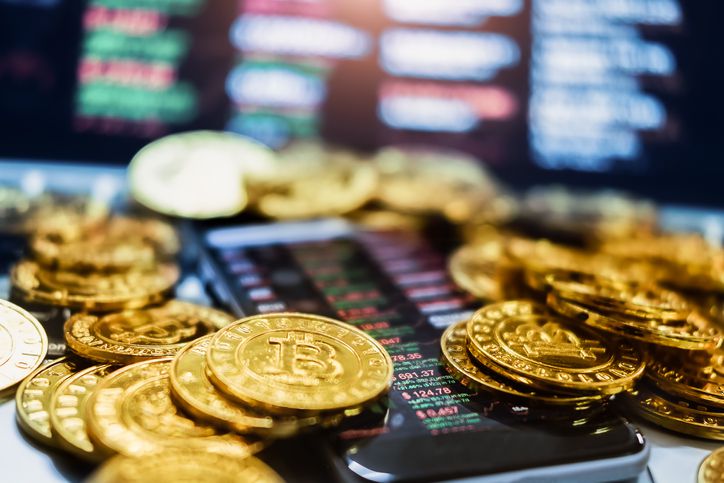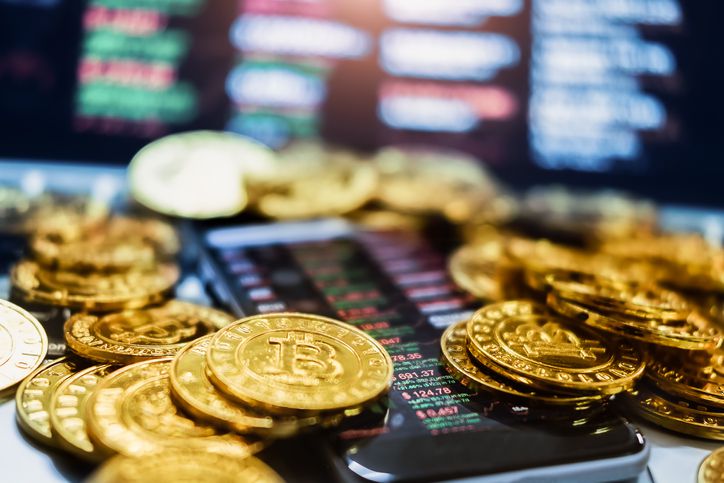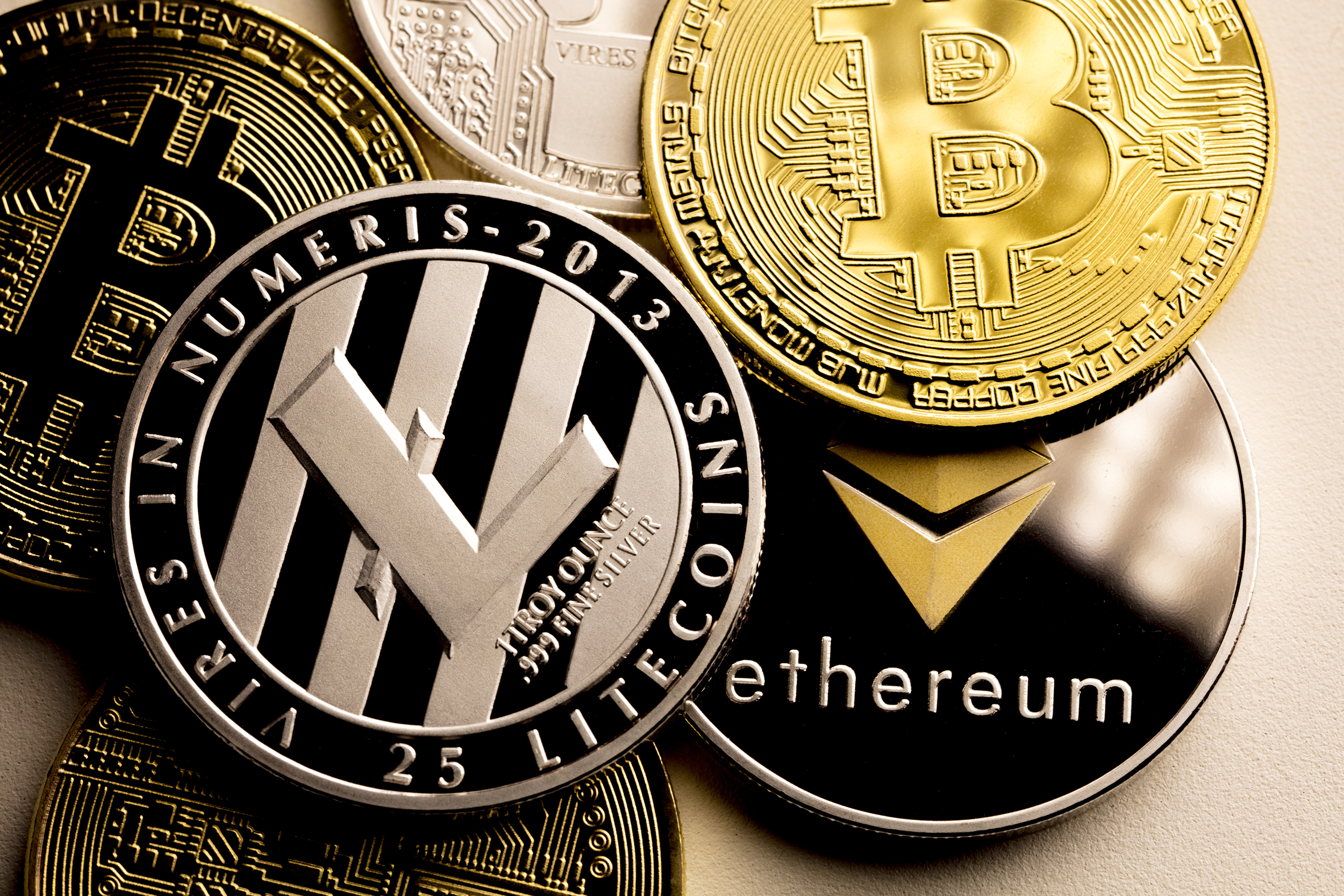 Featured Image Credit: Sergey Shulgin / iStock.
AlertMe