Nothing beats the membership deals at Costco.
Whether you're shopping for groceries, electronics, furniture or apparel, there are so many products and brands to choose from, all of which are sold at exclusively low prices. Walking around Costco is like having your cake and eating it, too. Not only is everything budget-friendly, but you really can't beat the quality.
That being said, there is a method to saving money at Costco that includes knowing exactly what to buy and what not to buy. Some deals are better than others, which is why we put together this guide! We're revealing everything you should and should not buy at Costco in 2021, including snacks and more.
Food

Costco is known for its incredible food court choices (one hot dog, please!), large cheese selection and amazing wine. Here's what you should and should not buy when it comes to food at Costco.
Buy: Cheese
All types of cheese are fair game at Costco. The per-unit price is really low, whether you're shopping for parmesan, mozzarella, feta, blue cheese, goat, fontina, cheddar … you get the picture.
Buy: Olive Oil
Olive oil is a great item to stock up on because the price is low and the shelf life is long (up to 24 months). The Kirkland Signature brand of olive oil is one of the most affordable options.
Buy: Fresh Eggs
Not only are eggs super affordable, but they come in a large selection at Costco. Typically, shoppers see five dozen eggs for less than $5 and three dozen eggs for less than $3.
Buy: Hot Dogs & Snacks
Never pass up a food court purchase. The store is home to ready-made hot dogs, pizza, fries, beverages and more. Some shoppers go as far as to say that Costco hot dogs are some of the best in America. The best part is that you can purchase a hot dog and a drink for the insanely low price of $1.50.
Buy: Rotisserie Chicken
Typically priced at $4.99, the rotisserie chicken is a major steal, especially when you don't want to make dinner. We suggest shredding the chicken for salads or meals throughout the week.
Buy: Organic Almond Butter
Nut butter can be costly no matter where you shop. However, you can find a 27oz of almond butter for just $8 at Costco. This is definitely one of the cheapest prices we've seen.
Buy: Kirkland Bacon
The Kirkland Bacon comes in bundles of four, which makes it easy to stock up for a low price.
Buy: Frozen Fruit
Frozen fruit is something you can throw in the freezer and forget about. Members can find reasonable prices on frozen berries, peaches, bananas and other organic options that are great for smoothies.
Buy: Frozen Food
Most frozen food items are on the buy list. You can save on things like Hot Pockets, frozen pizza, pizza rolls and other snacks. Just be aware of larger bulk items that will take up too much space in your freezer.
Buy: Maple Syrup
You can score maple syrup for a super low price, and it can last in the pantry for about a year. Purchase the Kirkland Signature brand — the 34-ounce bottle usually retails for just $13.29.
Buy: Microwave Popcorn
Don't be afraid to buy microwave popcorn in bulk. The prices are low, and it will last in your pantry.
Buy: Wine
Costco has some of the best prices on wine and other adult beverages, including vodka and rum.
Don't Buy: Milk
Milk has a pretty short shelf life, which is why you might not want to stock up on gallons of milk at Costco. (If you are going to purchase milk, we suggest getting the Kirkland organic almond milk.)
Don't Buy: Condiments
The only time you should buy condiments from Costco is when you're shopping for a large party or gathering. Otherwise, things like ketchup, mustard and mayo may expire before you're able to use them.
Don't Buy: Fruits & Vegetables
Purchasing fruits and vegetables in bulk is tough unless you're shopping for a household of 20. We suggest buying smaller amounts of produce at your local grocery store to save money.
Don't Buy: Flour & Baking Powder
Things like flour and baking powder don't last as long as you may think. Unless you're someone who bakes every day, you can find better prices on these items at your local grocery store.
Don't Buy: Prepared Foods
Some of the prepared foods, like soups, sandwiches and salads, may cost more than you're willing to spend. You can save money by buying ingredients and making your own meals.
Don't Buy: Sugar
Sugar follows the same rule as flour and baking powder. This item may go bad before you're able to use it. Only purchase sugar if you're shopping for a large party or gathering.
Appliances & Electronics
Members can get an incredible price on a new TV, appliance or vacuum. From refrigerators to laundry machines, here are the items to look for (and stay away from) when it comes to household gadgets.
Buy: TVs
Big-screen TVs are always on sale at Costco. Take advantage of brands like Samsung and LG, and don't forget to look for a coupon in the monthly coupon book.
Buy: Tires
Tires are one of the best items to buy, including brands like Goodyear, BFGoodrich and Bridgestone.
Buy: Refrigerators
Refrigerators are often featured in the monthly coupon book with as much as $1,500 off name brands.
Buy: Laundry Machines
The same applies to laundry machines. You can find low-priced washers and dryers at the retailer.
Buy: Robotic Vacuum
Shoppers will find some of the lowest prices on robotic vacuum cleaners from various manufacturers.
Don't Buy: Signateur Gas Grill
Turns out that the Signateur-brand gas grill isn't that great of a deal. The price may look appealing, but shoppers have commented on how the quality isn't exactly up to par.
Home Essentials
There aren't many home essentials that you're going to want to skip at the retailer, but we have a few different rules for stocking up on soap, toilet paper and paper towels.
Buy: Soap
Feel free to stock up on soap every time you shop. This item is fairly easy to store, and most store-bought soap brands will last for two to three years. (If it still lathers in your hands, you're good to go.)
Buy: Toilet Paper
Shoppers can find large bundles of toilet paper for a competitive price. However, we want to caution shoppers who don't have a lot of space to store what may feel like a million rolls of toilet paper.
Buy: Paper Towel
The same goes for packages of paper towels. The price is right; just make sure you have the space!
Buy: Over-the-Counter Medicine
You can trust generic-brand medicine (and its prices) at Costco. We suggest stocking up on over-the-counter medication, vitamins and supplements because you'll spend more at your local drugstore.
Buy: Prescription Medicine
Thanks to Costco's convenient pharmacy, members can also find price cuts on prescription medicine, too.
Other
From gas and luggage to gift cards and decor, here's how you can maximize your savings on these items.
Buy: Gas
Most shoppers know that gas is one of the best items to buy at Costco thanks to the membership pricing.
Buy: Luggage
Take advantage of deals on suitcases, duffles, backpacks and other travel accessories. The store doesn't have a huge selection of luggage, but you can look for deals in the monthly coupon book.
Buy: Gift Cards
If you're shopping for a gift, you can purchase gift cards at Costco for face value.
Buy: Holiday Decor
November and December are great times to stock up on holiday decor. Typically, the store will offer deals on Christmas trees, outdoor decorations, banners, lights, wreaths and more.
Buy: Wedding Flowers
Did you know that Costco is a smart place to purchase floral arrangements for an upcoming wedding? Shoppers have reported saving money on fresh bouquets and arrangements for the big day.
Buy: Generic Apparel
Clothing without the designer label is a smart buy. Shoppers can stock up on basic tops, including flannels and sweatshirts, as well as pants, most of which make great options for work clothes.
Don't Buy: Oversized Toys
While toys are typically a smart purchase, be careful of oversized playthings like giant stuffed animals. Costco sells a 93-inch stuffed bear that will take up way too much space in your home to be worth it.
Don't Buy: Name-Brand Apparel
Our rule of thumb when it comes to shopping for clothes is if it has a name-brand tag, skip it. Shoppers really won't save all that much on designer tops, bottoms and outerwear.
Don't Buy: Diapers
Although diapers are reasonably priced, the problem lies in the quantity. Make sure your baby will not outgrow a large bundle of Kirkland diapers before buying them in bulk.
Related:
This article
originally appeared on CouponCabin.com and was
syndicated by MediaFeed.org.
More from MediaFeed:
18 secret Costco membership perks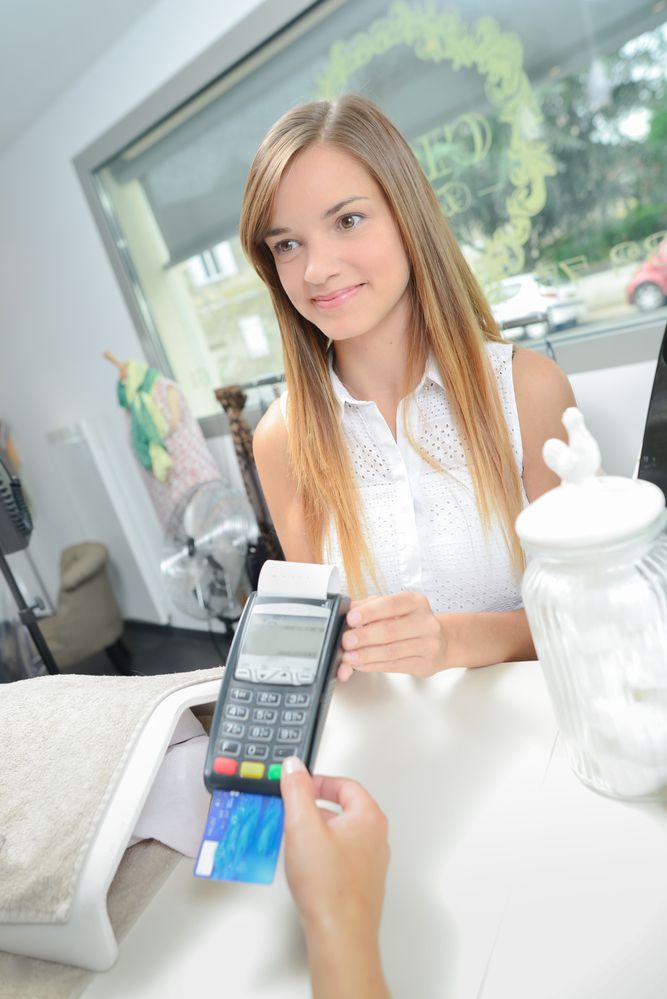 Featured Image Credit: artran/istockphoto.
AlertMe