If you need a loan for college, you may be wondering whether a private student loan is the right choice for you. And, once you've made the decision to take out a student loan, you might want to know the differences between federal vs. private student loans and the deadlines associated with each. Keep reading to learn all that information and more so you can determine how and when to apply for student loans.
Related: What can you use student loans for?
What Are Private Student Loans?
Private student loans are student loans that are offered by private lenders like banks or credit unions to help people pay for the costs associated with college. Similar to applying for an auto loan or mortgage, private student loans require a loan application and approval from the lender.
Depending on how much money you need for school, you can borrow a set amount from a private lender, but the amount they grant you ultimately depends on financial factors like your income, credit score, and the credit history of yourself and/or your co-signer (if applicable).
Unlike federal student loans with fixed interest rates and terms, the fees, repayment plans and interest rates for private student loans are set by the individual lender. Because of this, it's important to "shop around" with private lenders until you find rates and terms that meet your financial needs.
Private student loans can help pay for tuition, books and supplies, and transportation fees. Using your student loan for housing or room and board expenses is also an option.
Recommended: Examining the Different Types of Student Loans
Should I Get a Student Loan?
The question of whether or not you should get a student loan is quite personal and depends on your unique financial situation. In a nation where, in 2020, the average federal student loan debt per borrower was $36,510 and the average private student loan debt per borrower is $54,921, taking out student loans is clearly a popular decision, but whether it's the right decision is a different story.
For starters, when deciding whether it's a good idea to take on college debt, it helps to ask whether a degree would be valued in your desired career. In addition, there are a few other steps you can take to see if taking out a student loan will be worth it in the long run:
Look up the tuition, room, board and other costs of attending your desired college(s)
Create a budget to determine whether you can afford those costs after factoring in financial alternatives like scholarships, savings, family help, etc.
Use a student loan payment calculator to assess how much you can expect to pay in student loan debt when you graduate
Research salary levels in your desired field to see if the expected compensation will cover the cost of student loan payments over time
Assess how comfortably you can live at your expected income level, factoring in payment estimates from the student loan calculator
Once you've whittled down this information, you should have a better idea of whether taking out student loans is aligned with your long-term financial goals.
Recommended: How Do Student Loans Work? Guide to Student Loans
Other Steps to Take Before Securing Student Loans
Exploring ways to pay for school without taking on student loan debt is the first line of defense in college financial planning. Since this isn't always an option, you can minimize your reliance on loans by taking the following steps:
Pull funds from a 529 college savings plan that you or your guardians may have set up for future college costs.
Apply for scholarships and grants to offset the cost of tuition, room, board and other expenses.
Fill out a Free Application for Federal Student Aid (FAFSA) form to start the process of securing federal grants or federal student loans and use this money to cover as much of your tuition as possible.
Opt for Federal Direct Subsidized Loans and Perkins Loans if you qualify.
Offset your remaining college costs with unsubsidized federal loans.
Opt-out of PLUS loans if possible, as their interest rates and origination fees can be steep.
Finally, once you've exhausted the six options above, you can turn to a private student loan to cover any remaining costs associated with your college education.
When Is a Private Student Loan a Good Option?
There are some instances where a private student loan might be an option worth considering:
You'd like to cover the gap between your financial aid package or scholarship and your college expenses
You don't have specific financial need requirements, but still want help subsidizing the cost of college
You're looking to shop around with lenders to compare multiple loan options before selecting
You have strong credit or a cosigner with a strong credit score who could potentially help you qualify for a more competitive interest rate
You're hoping to refinance your student loans in the future
When Should You Apply for a Private Student Loan?
Generally speaking, it's wise to consider federal student loans first, but if you do decide a private student loan is the right option for you, you might be wondering when to apply for private loans.
You can apply for a private student loan directly from the desired lender's website. It's wise to apply after you've made your final school decision and once you know how much you need to borrow, so you won't have to submit multiple student loan applications for all the schools you're considering.
Private vs Federal Student Loans
When it comes to private vs. federal student loans, there are a few features and specifics that can help you make your decision:
Federal Student Loans
Funded by the federal government. Terms and conditions that are set by law.
Payments aren't due until after you graduate, leave school, or change your enrollment status to less than half-time.
The interest rate is fixed, based on the federal interest rate at the time, and often lower than private loans.
No credit check is required to qualify, except for Direct PLUS Parent Loans.
Interest may be tax-deductible.
Loans can be consolidated,
You may be able to postpone or lower your payments.
There are several different repayment plans.
There is no prepayment penalty fee.
You may be eligible for loan forgiveness if you work in public service.
Private Student Loans
Funded by private student loans lenders like banks, credit unions, state agencies, or schools. Terms and conditions that are set by the lender.
Payments can be due while you're still in school, but deferment is sometimes possible.
The interest rate can be fixed or variable and is based on your individual financial circumstances.
Established credit and/or a cosigner may be required to qualify.
Interest may be tax deductible.
Loans cannot be consolidated, but can be refinanced.
You need to check with your lender to see if you can postpone or lower your payments.
You need to check with your lender about repayment plans (if any).
There could be a prepayment penalty fee.
Many private lenders don't offer loan forgiveness.
Deadlines for Federal Student Loans
To apply for federal student loans, students must fill out the FAFSA. There are three separate deadlines to consider:
1. The College or University Deadline
College deadlines for filling out the FAFSA will vary based on the school itself, but typically occur before the academic year begins. Each college will have its own FAFSA deadline, so visiting their financial aid website for this information is an important first step.
To fill out the 2022–23 FAFSA form itself, you can use your 2020 tax information to apply as early as October 1, 2021, and must submit the application by June 30, 2023.
2. The State Deadline
Your home state sets the second deadline when it comes to FAFSA applications. The deadlines are listed on the FAFSA form itself, or you can visit the state deadline list on StudentAid.gov.
3. The Federal Deadline
The U.S. Department of Education sets the final deadline on the list. This entity is in charge of FAFSA and its website will feature the 2022-2023 FAFSA application until June 2023. Federal student aid programs have a limited amount of funds available, so the sooner you can submit your application and avoid encroaching on the hard deadlines, the better.
Recommended: FAFSA 101: How to Complete the FAFSA
Deadlines for Private Student Loans
When applying for student loans from a private lender, there isn't typically a set deadline in place. Still, this doesn't necessarily mean you want to wait until the last minute, since you'll need plenty of time before tuition, housing and other fees are due to secure the funds from your student loan.
Many private student loan lenders can approve your application in a few minutes or less, but it can sometimes take up to two weeks for full approval. That's why it's smart to keep your eyes on your school's payment deadlines and ensure your funds will be disbursed on time.
What Type of Private Student Loan May Be Right for You?
At the end of the day, there are ways to find the right private student loan for your unique circumstances, all it takes is some shopping around. Considering the following factors can help you determine which type of private student loan makes the most sense for your personal situation:
Interest rates and fees
Payment flexibility
Lender credibility
Ability to refinance or release a co-signer
Whether the lender sells their loans
Repayment benefits
Whether the lender is a preferred partner of your college or university of choice (this information is usually found on the school's website)
Because the rates and terms on a private student loan are determined by the individual lender and are impacted based on the borrower's personal financial history, finding a private student loan may require a bit of shopping around.
The Takeaway
There are several factors that determine whether you should get a student loan — from what you can afford after factoring in financial alternatives like scholarships, savings, family help, etc., to how comfortably you can live with your student loan payments after graduation.
Generally speaking, it's wise to apply for federal student loans first and turn to private student loans once you've exhausted other alternatives. This is because private student loans are not required to follow the same rules as federal student loans, and may lack benefits like income-driven repayment plans or the option to apply for Public Service Loan Forgiveness.
Private student loans are offered by private lenders like banks or credit unions to help people pay for college. You can apply for a private student loan by shopping around and comparing interest rates, fees, repayment options and other features on the lenders' websites.
The deadlines for federal student loans are based on the college you plan to attend, the federal FAFSA deadline for the academic year you're applying, and your state's FAFSA deadline.
Learn more: 
This article originally appeared on SoFi.com and was syndicated by MediaFeed.org.
SoFi Loan Products
SoFi loans are originated by SoFi Lending Corp. or an affiliate (dba SoFi), a lender licensed by the Department of Financial Protection and Innovation under the California Financing Law, license # 6054612; NMLS # 1121636  . For additional product-specific legal and licensing information, see SoFi.com/legal.
SoFi Private Student Loans
Please borrow responsibly. SoFi Private Student Loans are not a substitute for federal loans, grants, and work-study programs. You should exhaust all your federal student aid options before you consider any private loans, including ours. Read our FAQs. SoFi Private Student Loans are subject to program terms and restrictions, and applicants must meet SoFi's eligibility and underwriting requirements. See SoFi.com/eligibility for more information. To view payment examples, click here. SoFi reserves the right to modify eligibility criteria at any time. This information is subject to change.
Tax Information: This article provides general background information only and is not intended to serve as legal or tax advice or as a substitute for legal counsel. You should consult your own attorney and/or tax advisor if you have a question requiring legal or tax advice.
Checking Your Rates: To check the rates and terms you may qualify for, SoFi conducts a soft credit pull that will not affect your credit score. A hard credit pull, which may impact your credit score, is required if you apply for a SoFi product after being pre-qualified.
External Websites: The information and analysis provided through hyperlinks to third party websites, while believed to be accurate, cannot be guaranteed by SoFi. Links are provided for informational purposes and should not be viewed as an endorsement.
Third Party Brand Mentions: No brands or products mentioned are affiliated with SoFi, nor do they endorse or sponsor this article. Third party trademarks referenced herein are property of their respective owners.

Financial Tips & Strategies: The tips provided on this website are of a general nature and do not take into account your specific objectives, financial situation, and needs. You should always consider their appropriateness given your own circumstances. 
More from MediaFeed:
Private student loan relief options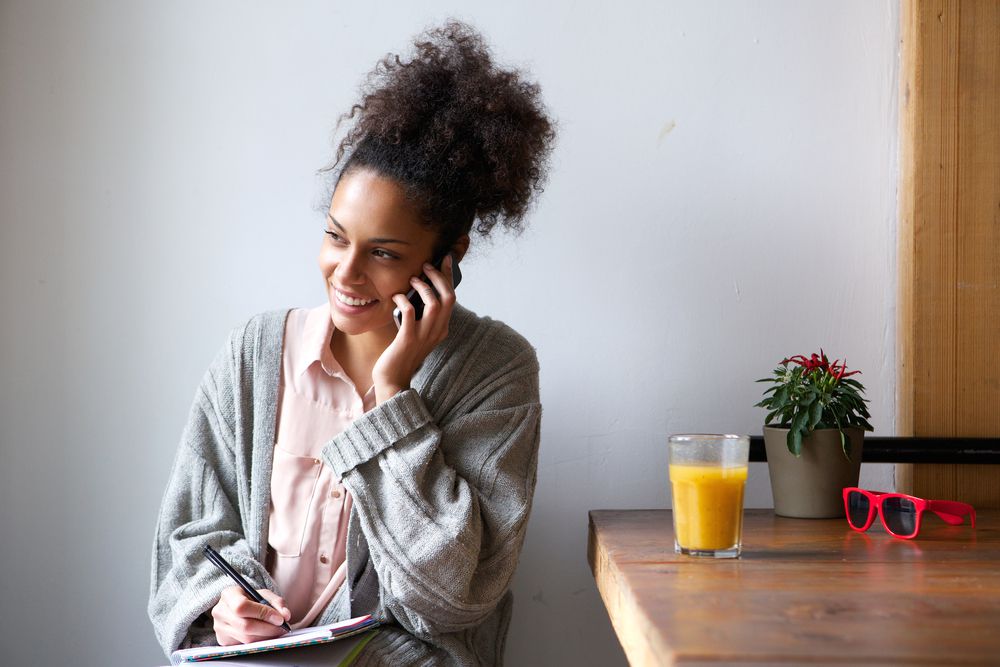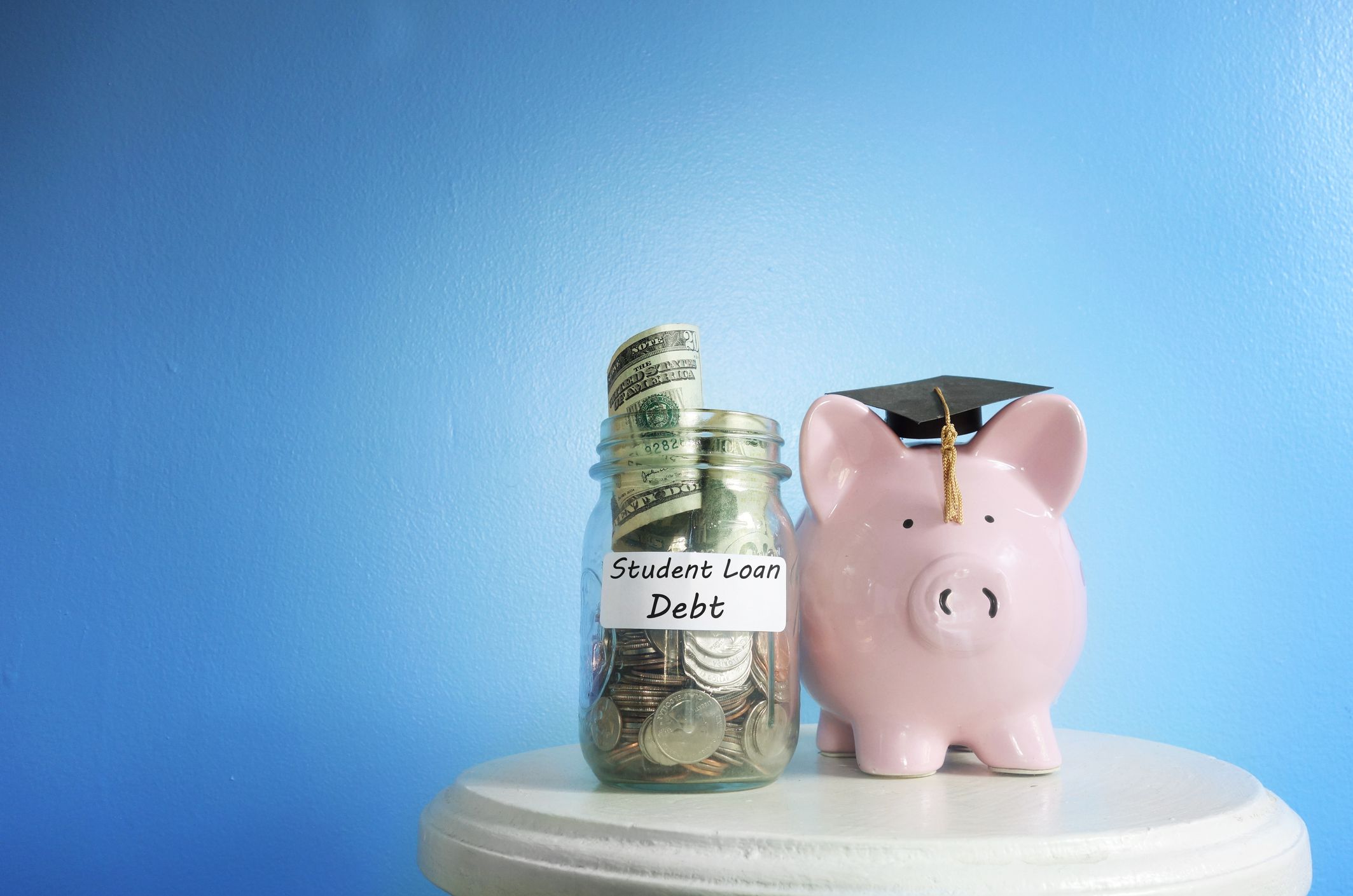 Featured Image Credit: brizmaker / iStock.
AlertMe