If you're one of the 30 million Americans over 55 experiencing some degree of hearing loss, you know just how frustrating talking on the phone can be. The classic question "Can you hear me now?" takes on a whole meaning. Luckily, with nearly 80 percent of older adults now using smartphones, new hearing aids are designed to take advantage of the computer in your pocket by pairing with your phone.
Connecting your hearing aid to your iPhone improves sound quality by routing calls, videos and music directly to your hearing aid. It also allows you to make hearing aid adjustments more easily using your phone. But how exactly do you pair your hearing aids to an iPhone?
If you have compatible hearing aids, we'll show you step by step how to pair, control and troubleshoot using your iPhone.
Are My Hearing Aids Compatible with My iPhone?
First, be sure to check whether your hearing aid is compatible with an iPhone. Most popular Bluetooth-enabled hearing aids will pair with an iPhone, but not all allow for a direct connection. Apple works with top hearing aid manufacturers to create what they call "Made for iPhone," or MFi, hearing aids. There are many options from more than forty manufacturers, including Lively, Signia and Beltone. You can find a list of compatible hearing aids on Apple's website.
To use Made for iPhone devices, you'll need to have an iPhone 5 or later. You can also use any of these other Apple products:
iPad Pro
iPad Air
iPad (4th generation or later)
iPad Mini
iPod Touch (4th generation or later)
How to Pair Hearing Aids to an iPhone
To pair your hearing aid to your iPhone, you'll need to do the following:
Step 1: Tap the "Settings" icon on your iPhone's home screen.
Step 2: In your settings, tap the category called "Bluetooth." Turn on Bluetooth by clicking the slider button that appears.You'll know it's on when it turns green.
Step 3: Open the battery doors on your hearing aid.
Step 4: On your phone, go to "Settings" again. Tap the "Accessibility" icon.
Step 5: Scroll down to the "Hearing" section and tap "Hearing Devices."
Step 6: Close the battery doors on your hearing aid.
Step 7: On the "Hearing Devices" screen, you'll see the word "Searching" next to a spinning wheel, which indicates that your phone is searching for compatible hearing aids. When your device's name appears on the screen, tap on the name.
Step 8: Tap "Pair" when prompted with a pairing request and be prepared to wait up to a minute.
You should be able to use your hearing aid when it appears under "MFi Hearing Devices" with a checkmark. If you turn your hearing aid off, it will disconnect from your device. When you turn it on again, you will need to reconnect it by opening and closing the battery doors.
Controlling Your MFi Hearing Devices with an iPhone
Once you have paired your hearing aid, you can control it with your iPhone. Go back to the "Hearing Devices" page in your settings, using the same steps as above; tap the "Settings" icon on your home screen, select "Accessibility" and finally tap "Hearing Devices." From here, you can:
Adjust the volume
Check battery life on your devices
Choose an audio preset for optimal sound (such as "restaurant" or "party")
Turn on and off Live Listen (uses the phone's microphone to better hear someone speaking in a noisy room or far away)
Unpair your hearing aid by clicking the device name
You can also access these features more quickly with the accessibility shortcut, which allows you to change settings straight from the home screen. Here's how to set this up:
Step 1: Go to your "Settings" from the home screen.
Step 2: Tap "Accessibility." Then scroll down to the bottom of the page and select "Accessibility Shortcut."
Step 3: Tap any of the features on the screen that you use most often.
Step 4: When you are ready to access the shortcut, tap the home button three times, or for iPhone X and later models, tap the side button quickly three times. The screen below will pop up automatically, so you can adjust your settings quickly and easily.
For additional functionality, be sure to download the mobile app for your specific hearing device if one is available.
What to Do if Your Made for iPhone Hearing Aids Won't Pair with Your iPhone
If you are having difficulty successfully paring your devices, try these troubleshooting steps:
Make Sure Your Software Is Up to Date
Step 1: Go to your "Settings" from the home screen.
Step 2: Scroll down and tap "General."
Step 3: Select "Software Update." Any available updates will appear on this screen.
Check Connectivity
Step 1: Put your phone screen to sleep by tapping the button on the right side or top of your phone, depending on the model.
Step 2: After five seconds, tap the button again.
Step 3: Open the control center by either swiping down from the top right corner of the screen (iPhone X or later) or swiping up from the bottom of the screen (older models).
Step 4: If your device is connected, you will see the name next to "AirDrop."
Step 5: If you do not see your device name here, try going to "Settings" and tap "Bluetooth." Wait on this screen for a few seconds. Then check the control center again.
Did you know you can use AirPods to improve your hearing? Check out the video below to learn how you can connect your AirPods to your iPhone and use them as assisted listening devices.
Frequently Asked Questions About Pairing Hearing Aids to Your iPhone
Will pairing with my iPhone drain my hearing aid battery faster?
Yes, connecting your hearing aid via Bluetooth will make the hearing aid's battery drain faster, which is something to be aware of.
What if my hearing aids don't say Made for iPhone?
You can still pair them with your phone as long as they have Bluetooth connectivity, but you will need a separate streaming device as a communication link. Your hearing aid provider typically sells these devices.
What if I have both an iPhone and an iPad?
As long as your devices are connected to the same Wi-Fi network and are logged into the same account, the hearing aid should switch connection as you switch devices, assuming you have paired both of them.
This article originally appeared on SeniorLiving.org and was syndicated by MediaFeed.org.
More from MediaFeed:
The US city that Boomer homebuyers are flocking to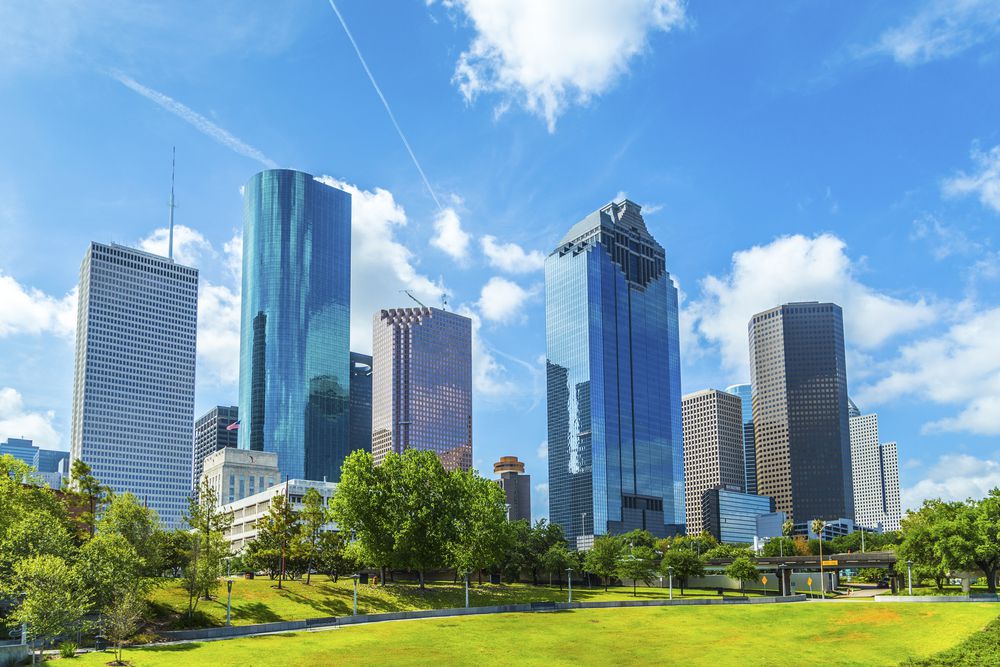 Featured Image Credit: Deposit Photos.
AlertMe