The Covid-19 pandemic had profound and ongoing effects on the educational landscape of the United States and the rest of the world. While many of the issues in education that were brought up by the pandemic were not new, Covid-19 did bring issues to the forefront, forcing everyone to take notice and consider what needs to change. Many of these problems are not going away once schools reopen, and the fallout from the pandemic could have lasting repercussions on education for years to come.
Teaching During Covid-19
Education during the pandemic was very challenging for everyone. With school closings due to Covid-19, many people had to get to work teaching during a pandemic. Many teachers noted the lack of adequate technology in schools for them to provide engaging lessons to students. They struggled to ensure student engagement in an online space and found that many students were unprepared for the challenges of virtual lessons. Many teachers found themselves having to put in many hours of extra work to ensure that their online classes ran relatively smoothly.
Students and families faced their own challenges with online home schooling during the pandemic. Parents often found themselves having to take a much more active role in their children's education despite lacking teacher training. Many parents were also lacking the time and materials to spend time with students as they also had to juggle their own jobs.
Communication issues between schools, teachers, parents, and students were frustrating on all sides as everyone scrambled to put new systems in place. When schools did reopen, many people were relieved to be going back to normal, though others worried about the continued health risks of a crowded school environment. Education during Covid-19 was by no means optimal, but it did provide some insight into how education needs to change in the future.
What Are the Lessons Learned from Covid-19?
There are a few things that we can learn from Covid-19, particularly about the cons of online learning during Covid. Many of these lessons are not new: issues about a lack of technology, student engagement challenges, and the burden of requirements on teachers were exacerbated by the pandemic but were not created by it. Other issues, like schools' ability to be flexible when changing to an online system or the impact of food instability on students, were less commonly discussed prior to the pandemic. Student and teacher mental health and the need for more non-teaching school professionals also became major talking points during Covid.
There have been solutions proposed for many of these problems in the past, most of which have been inadequate to solve all problems but some of which have made a difference. The School Lunch Act of 1946 and the School Breakfast Program of 1966 were both helpful for students experiencing food scarcity, but they did not successfully carry over into online schooling. The Elementary and Secondary School Act of 1965 aimed to address inequality and ongoing racial segregation in schools, with some success. The The Individuals with Disabilities Education Act of 1975 made accessible education for students with disabilities a national priority, but it was also unprepared to deal with the mass shift to online learning.
The No Child Left Behind Act of 2001 aimed to ensure that all students met a common standard of academic success, though the bill was widely criticized and ultimately largely dismantled in 2015. More recently, the Enhancing Education Through Technology Act of 2015 was designed to make technology a bigger part of schools, but it was also not ready for the intensity of the change that the pandemic brought.
1. Increased Work Causes Teacher Burnout
Everybody knows that teachers work hard to maintain a high quality of education. Teaching typically means spending extra hours developing lesson plans, grading assignments, and more. Teacher burnout during Covid-19 became a much more intense problem. Education during the pandemic had to happen in new online spaces, with a great deal of responsibility falling on teachers to make things work. Teaching during a pandemic turned out to be untenable for some, as the prevalence of teacher burnout caused some people to quit and others to struggle to create a positive learning environment.
There are some ways that schools, districts, governments, and even parents can help alleviate some of the burden that falls on teachers, whether class is happening in person or online. Schools that hire more school counselors, psychologists, and other professionals can provide better support for their teachers. Some schools have even opted for a four-day week to reduce teacher burnout and the idea is gaining traction. There is some evidence that teachers and students have a better, more successful educational experience when they spend four days together each week, providing more time for lesson planning, more time for students to complete projects and assignments, and a calmer, more productive school environment during class time. Parents can also help by ensuring that their children are prepared for the school day and by keeping up with students' progress.
These supportive measures are important for schools to consider because there is a serious risk that without them, many teachers could quit their jobs. There have been more teachers quitting since 2020 than usual: around half a million in the United States alone. That number could go up, potentially putting school districts across the country in trouble if there are not enough teachers to meet student needs. BIPOC students, those in underserved areas, and students taking academic subjects for which there are few qualified teachers are the ones most likely to suffer from the teaching exodus.
2. In-Person School Helps Students, Teachers & Parents
Although a few people preferred the online educational system to in-person classes, the overwhelming majority preferred the traditional school system. There is strong evidence that in-person learning helps students, teachers, and parents have a positive experience. For parents, in-person school alleviates the burden that home schooling during the pandemic caused, ensuring that students have non-parental supervision during the day. For teachers, working in person makes it much easier to maintain student engagement, connect with students as individuals, and use their training effectively. Students benefit from in-person learning because they get the opportunity to socialize with friends, learning social skills that often fall by the wayside in online environments.
In-person systems are tried and tested, while many online school systems are still in their infancy and subject to glitches and missteps. Learning in a classroom tends to provide students with stability, allowing them to focus on learning. This is especially true for students who may not have a great deal of stability at home, providing a secondary environment where they can get support, food, access to technology, friendship, mentorship, and more.
3. Educational Technology in Schools is Inadequate
Technology in schools has been on the rise for some years. There are many advantages of modern technology to students, giving them better access to new information, better ability to complete assignments with their own original research, and more. These learning technologies are becoming more common, but they are by no means universal, especially in schools and areas with less funding. The inadequacies of educational technology became abundantly clear when students abruptly needed to switch to an online environment. Some of the technologies available turned out to be outdated, including software to enable online learning environments.
Because online learning had to take place from students' homes, it also became clear that many students lacked at-home technology access. Some did not have personal computers and many lacked access to a stable internet connection, headphones, or a private space to work. For students who lacked access to a computer or laptop, it was sometimes necessary to complete school work on a phone, which was far from ideal. Although most students are back in in-person school now, the deficits in educational technology still need to be addressed. Some school districts and organizations are trying to provide better accesses for students, including the International Society for Technology in Education (ISTE), the eLearning Guild, and the Association for Educational Communications and Technology (AECT). These and other organizations seek to improve technological access for students and teachers, particularly in underserved areas.
4. Student Engagement Online is Tough
There are significant differences between online and in-person teaching. One of them is how much more challenging it is for teachers to maintain student engagement. Teachers reported struggling to keep students on track, struggling to prevent students from being on their phones during lessons, and other challenges. It is much more difficult for teachers to exert any kind of discipline in an online space and class rules become harder to enforce. Likewise, many teachers often had to interrupt their classes to manage their own and their students' technical difficulties, breaking engagement and resulting in frustration for many. Understanding how to engage students online took time and student engagement strategies did not always work.
Some teachers developed effective student-engaging activities that could be carried out online, often relying on strategies like micro-lessons, introducing competition, and working hard to form personal connections with students. Engaged students, as everyone knows, are more likely to be active learners who get more out of their class experience. In some cases, having parents nearby to supervise students during class hours also proved effective, as did asking parents to speak to their children about what was expected in an online environment. While some of these strategies worked in some classrooms, the pandemic did not result in widespread solutions to the problem of online engagement; getting students to focus online remains much more difficult than the in-person alternative.
5. Students Experience Food Insecurity
Food insecurity or food scarcity refers to the experience of not having enough food, or not having consistent access to nutritious meals. According to US government data, approximately 10.5% of US households experienced food insecurity in 2020. That is equivalent to 13.8 million households. 14.8% of households with at least one child under 18 experienced food insecurity in the same year, meaning that students may be disproportionately impacted by food scarcity issues. Some research suggested that during the pandemic, up to one in four households with children experienced food insecurity. There are also issues of food insecurity for college students, especially those who lack financial support from their families.
In in-person schools, there are student discount food options, the national school lunch program, and even breakfasts and weekend meals provided by many schools. When schools closed, many students who had previously relied on school for much of their food suddenly found themselves in a difficult position. While the return to in-person schooling has helped those students recover in many ways, the pandemic has highlighted the precarious nature of food security in the United States. Organizations like No Kid Hungry as well as local food banks and other efforts throughout the pandemic and beyond have worked tirelessly to ensure that students in America have access to food even when schools are closed. Those programs and others must continue to operate even when schools are in session to improve student wellbeing across the country.
6. Increased Need for Student Mental Health
One of the most important issues that the Covid-19 pandemic raised was student mental health. Many students of all ages experienced mental health challenges during the pandemic, ranging from health anxiety to depression caused by isolation and uncertainty. According to CDC research, 37% of high school students reported that they experienced poor mental health most or all of the time during the pandemic. Mental health seemed to be significantly worse among female students and among members of the LGBTQ+ community, the research noted. It is possible that social isolation and academic stress were major components to this phenomenon.
While students at the elementary and secondary levels certainly experience mental health challenges, mental health in college students is even worse. According to recent research, the percentage of college students with mental health issues was around 73%. This is a major shift that colleges and mental health professionals have reported in recent years, and there is not yet a clear explanation for why this change has happened so dramatically. What does seem clear is that something is deeply wrong and that there is a significant need for change at the institutional level. The student mental health crisis is ongoing and is something that educational theorists and psychologists are still exploring as they try to find solutions.
7. Students Fall Behind Academically
There were serious effects of Covid-19 on academic performance for some students. It proved difficult for some students to focus in an online environment, particularly when those students already had trouble remaining focused at school. Learning loss due to Covid was commonplace, and one study actually found that even in the best-case scenario, most students learned little to nothing during online school, with many actually experiencing learning loss due to Covid. The issue of students falling behind academically was widespread, but it was also unequal. Students from lower-income households and households where parents and caregivers had lower education levels generally created an environment where students were less likely to succeed than their wealthier, more highly educated counterparts.
Schools made some concessions for students as this problem worsened, lowering the GPA requirements or score cutoffs for some tests. Some students even received exam waivers or extensions. These, however, were bandaid solutions that could not address the root cause of the issue, which was a lack of in-person schooling. Although schools are now back in session in most places, the impacts of learning loss are still being felt. Educational theorists believe that it may take a long time for students to catch up, but it is currently unclear what the solutions should be for this pervasive issue. Tutoring services, peer support, summer school courses, or other measures may be necessary to help kids who need the extra help catching up.
8. Major Differences Between Online vs. In-Person Learning
There are both advantages and disadvantages of online learning during Covid-19. Although there are many cons of online learning during Covid, there were some positive attributes as well. Online learning can provide flexibility for students who prefer a more self-paced learning environment. It seems to work better for older students (including college students) rather than younger ones. It can be helpful for students who otherwise have a long commute to school and for parents who struggle to facilitate that commute. However, what is becoming increasingly clear is that the positives of online learning are typically much more noticeable when online learning is a choice rather than a requirement.
When teachers are hired specifically for online teaching, they are able to manage their expectations and prepare accordingly. When students choose an online curriculum, they can evaluate the pros and cons of that choice in their own lives. They know what to expect and know what they might be missing out on by opting out of in-person schooling. There are students and teachers for whom online learning is ideal, and the pandemic has gone a long way in implementing better online teaching and learning tools than previously existed. Because students have now experienced online learning, they are in a better position to choose for themselves based on real experience.
9. Not Enough Non-Teaching School Professionals
One impact of the Covid-19 pandemic on education is that it has highlighted the need for non-teaching workers in schools. A brick-and-mortar school might have student counselors, a school psychologist, nurses, administrators, and more. In online environments, students often lost access to these professionals, sometimes jeopardizing their mental health and putting extra strain on teachers to provide emotional support to students as well as educational support. The pandemic actually served to highlight the fact that there are widespread shortages of these professionals in many schools across the country, meaning that students typically do not have access to nursing and counseling services even when they can attend school in person. With the worsening student mental health crisis and the fact that some students have struggled with reentry into the school system, it is more important than ever for school districts and governments to find ways to fill these positions.
10. Lack of Parent & Teacher Communication
A final issue that the Covid-19 pandemic highlighted is the need for strong parent-teacher communication. Although it has long been clear that teachers and parents need to connect to discuss students' progress and to address any issues that may arise, the pandemic really clarified exactly why effective communication is important at schools. With the switch to online learning, many teachers felt that parents were not adequately preparing students for class and were putting far too high expectations on teachers to manage sometimes unruly and challenging online learning environments. Some parents, on the other hand, were frustrated that their students did not seem to be learning. Technical difficulties on both ends exacerbated these communication issues.
Over the course of the pandemic, some parents and teachers found clearer avenues for communication, including regular emails, phone calls, and (when safe) in-person meetings. Teachers and parents who resolved their communication issues were then able to carry this improved communication and collaboration back into the classroom, while those who continued to struggle noted increasing challenges in the educational environment. One good thing to come out of the pandemic is an increased awareness for many people about the role of teachers and the ideal role of parents in supporting education.
Pros & Cons of Online School
There are pros and cons of online learning, though the disadvantages of online learning are often the ones that get the most attention. Some cite advantages of online learning like increased flexibility and convenience, but those are only the surface-level benefits of online learning. When it works well, online learning for kids can provide a safe, at-home environment where students can feel heard by teachers. Some students who felt shy about speaking up in in-person classrooms found that they were able to thrive in the more egalitarian online environment. Students who experienced bullying and other challenges in an in-person environment experienced a much-needed reprieve during the pandemic. For those who had access to appropriate technology and a supportive home environment, online school sometimes provided the chance to excel in their areas of interest, allowing them to complete homework more efficiently.
Before 2020, nobody expected to have to make a drastic shift to online learning. The pandemic was an extremely challenging time for everyone, including all those involved in the education system. Parents, teachers, students, school administrators, and others all had to make rapid adjustments, often dealing with outdated and uncooperative technology with limited training in how to deliver and absorb lessons in an online space. Millions of people made an intense and concerted effort to teach, learn, and support learning during the pandemic. The downsides of this experience cannot and should not be ignored, but the upside is that everyone has learned a lot about how better to handle online and in-person learning moving forward.
This article originally appeared on Study.com and was syndicated by MediaFeed.org.
More from MediaFeed:
54 free online educational tools for kids of all ages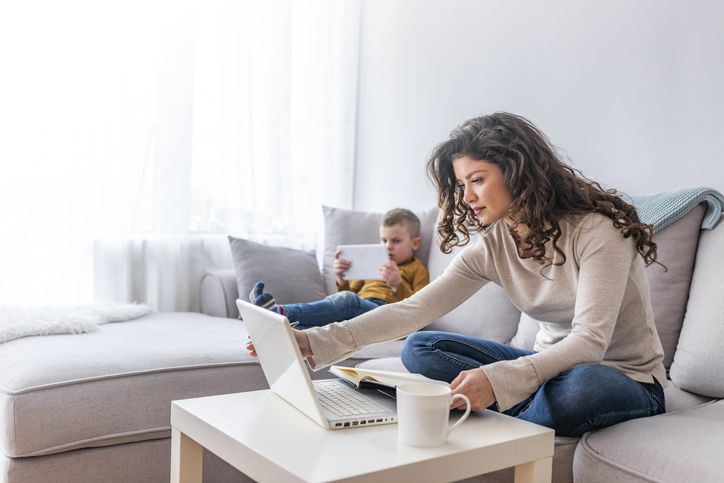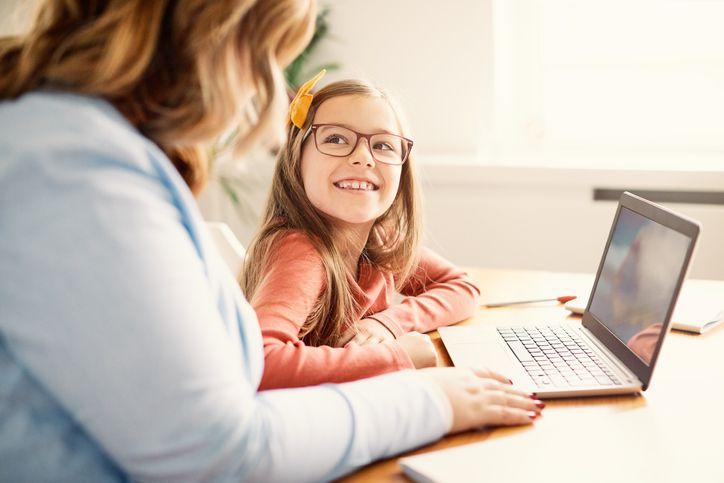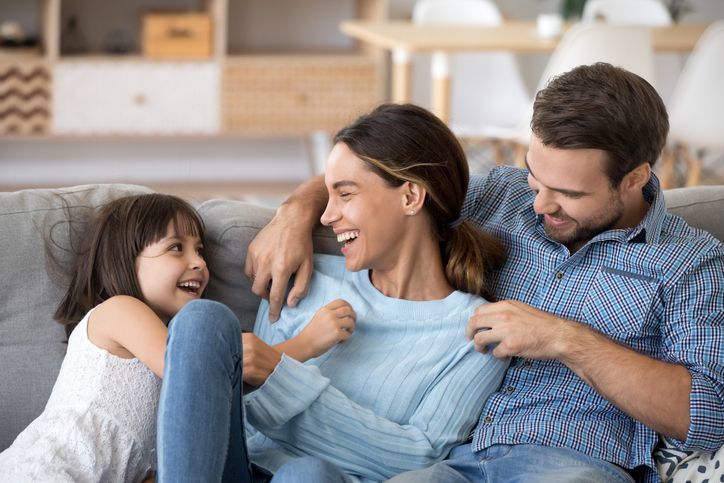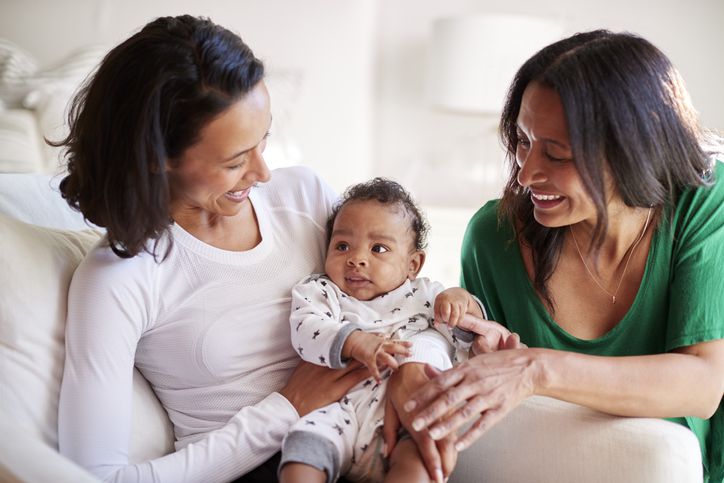 Featured Image Credit: Halfpoint / istockphoto.
AlertMe