With Valentine's Day just around the corner, many big-box stores are hoping to cash in on Cupid's day with a delicious array of sweets, candies and other treats. So we've rounded up some can't-miss treats from three popular stores that have brought their A-game for the holiday in the past: Trader Joe's, Costco and ALDI.
We'll start with a store that has Valentine's treats the internet raves about every year: Trader Joe's.
Note that prices and availability may vary by location.
1. Chocolate Passport
$19.99
This set includes an array of chocolates from Tanzania, Sao Tomé, Papa New Guinea, Dominican Republic, Ghana, Venezuela, Ecuador and Peru. Can't find it in store? You can find it on Trader Joe's Amazon page!
2. Jelly bean hearts
99 cents
These jelly bean hearts are just as good as they look. This romantic twist on a classic candy will sure to please your valentine!
3. Chocolate cupcakes with buttercream frosting
$3.99
The best part of this treat? Well, there's actually two: It's gluten free, and you can get a taste of it, too (as long as your valentine is willing to share, that is)!
4. Sweetheart bark
$3.99
Bark may bring to mind peppermint bark for the winter holidays, but every Valentine's Day season, Trader Joe's releases this sweetheart version, too! It's got a decadent dark chocolate base drizzled with white chocolate.
5. X's and O's gummies
$2.99
You sure won't miss your ex while eating these x's (and o's)! It's hard to go wrong with these classic gummies no matter if you're buying them for yourself or a Valentine.
6. Dark chocolate mini heart cookies
$2.99
These mini hearts are almost too cute to eat! You'll love their light, crispy taste, which pairs well with drinking chocolate (or a nice glass of wine!).
7. For the Love of Chocolate Mousse Cake
$3.99
The internet waits (impatiently) every year for this mousse cake to hit the shelves! For just $4, it's hard to beat this sweet treat!
8. Raspberry shortbread cookie hearts
$5
Looking for a more classic treat? These shortbread cookies are slightly less sweet but not any less flavorful! The heart-shaped twist on this classic cookie definitely amps up the cuteness, too!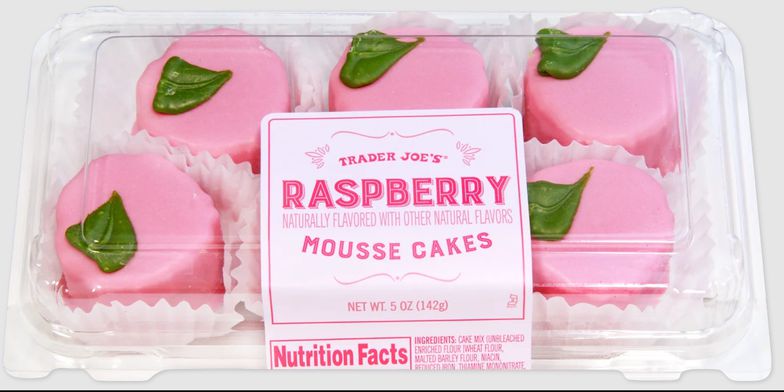 9. Mini raspberry mousse cakes
$3.49
If the regular chocolate mousse cake is too much for you, these mini ones may be calling your name! They come in a six-pack, which means they're also much easier to share, too!
10. Heart-shaped macarons
$4.99
Head over to the frozen section to find these heart-shaped macarons! These will be a perfect addition to any Valentine's Day plans.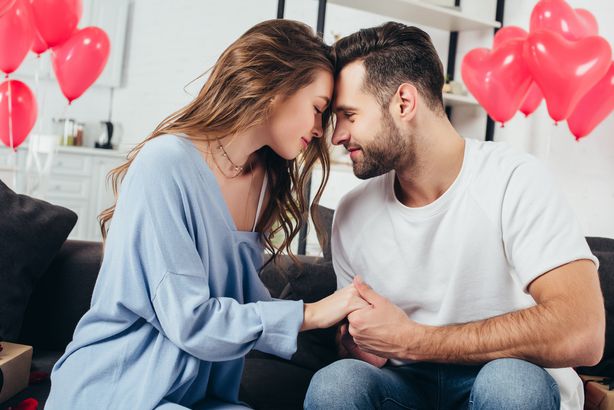 Costco
Costco has myriad Valentine's Day goodies available this year! The best part? You can get these great Valentine's Day gifts delivered right to your Valentine's door!
11. Popcornopolis 3.5 Gallon Valentines Popcorn Party Tin
$39.99
Three popcorns come in a 3.5-gallon tin. This set comes with zebra, caramel corn and cheddar cheese popcorn.
12. Mrs. Fields Happy Valentine's Day Crate
$39.99
Who wouldn't love to get this epic, mind-blowingly large cookie crate? It comes with 36 assorted nibblers and bite-sized cookies, 24 brownie bites and two frosted cookies with buttercream frosting.
13. Belgian Chocolate Covered Strawberries
$49.99
What's more romantic than chocolate-covered strawberries? This gift set includes: four dark, four milk and four white Belgian chocolate-covered strawberries.
14. Valentine's Day Hearts & Truffles
$34.99
Give your valentine the gift of 36 Rocky Mountain Chocolate Factory chocolates. That's about a whole pound of chocolate!
15. Chocolate & Raspberry Valentine's BevBombs
$24.99
Warm up with these Valentine's-themed hot chocolate bombs. This set includes eight classic hot chocolate and eight raspberry bombs.
16. Hickory Farms Valentine's Day Cheese & Sausage Gift Box
$36.99
Sweets not your valentine's thing? Give them this set of sausage, cheese, crackers and mustard instead!
17. Truffettes de France Cocoa Truffles
$29.99
Need to buy gifts for friends, family, colleagues and your valentine this year? This four pack of  Truffettes de France Cocoa Truffles will help you cross off your to-shop-for list in no time!
18. Valentine's Day Tower
$24.99
Why buy just chocolate or cookies when you could have both? This gift set comes with five stack hearts filled with Lindt Lindor Chocolate, La Spiga Cookies, Ghirardelli Chocolate and more!
19. Valentine's Day Conversation Popcorn Mini Cones
$29.99
No matter if you're buying this for a valentine who loves popcorn or to give out to multiple people, these mini popcorn cones are sure to be a hit! You'll get six of each flavor, including zebra, caramel, cheddar and kettle corn.
20. Belgian Chocolate Covered BERRY-GRAM
$49.99
Trying to send a message this year? Well, you can literally tell your valentine you love them with these Belgian chocolate-covered strawberries! It comes with six dark and six milk chocolate-covered strawberries.
Aldi
ALDI has a great assortment of German chocolates, baked goodies and even some heart-shaped pasta to get you in the Valentine's Day mood!
21. Choceur Assorted Chocolates Heart Box
$3.99
These may be cheap chocolates, but don't mistake cheap for bad! This is perfect if you're looking for a smaller chocolate heart for Valentine's Day.
22. Choceur Chocolate Big Box
$9.99
Sometimes, bigger is better. For $10, you'll get a great assortment of chocolate treats!
23. Strawberry frozen fruit bars
$2.95
Looking for a frozen treat? These strawberry bars are a refreshing and light treat.
24. Mood chocolate bars
$1.49 each
How cute are these chocolate bars?! Get one, three or all of them!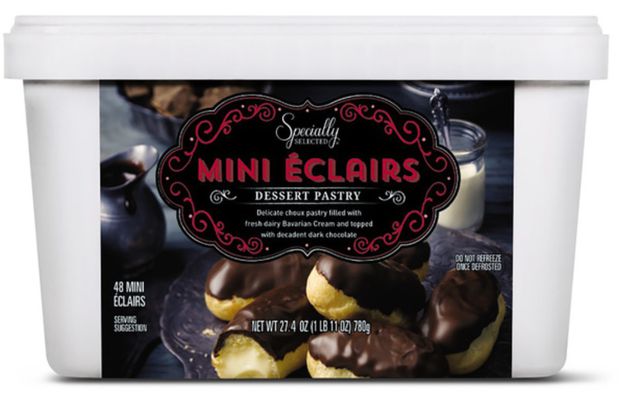 25. Mini Éclairs
$5.49
Chocolate eclairs for Valentine's Day? Sounds like a treat to me!
26. Two-bite cupcakes
$2.89
These mini cupcakes are as sweet as they are cute! You and your valentine will love these cupcakes.
27. Specially Selected Chocolate Truffle Hearts
$3.99
Looking for some fancier chocolates? How about some German truffle hearts?
28. Reggano Valentine's Day Pasta
$1.99
You can't just eat chocolates all day! Get these heart-shaped pasta noodles to serve up some spaghetti for dinner.
29. Valentine Hearts Fruit Flavored Snacks
$3.99
Need to buy valentines for your kid's class? Or may you just like fruit snacks? Either way, these heart-shaped fruit snacks are a no-brainer!
30. Choceur Valentine's Truffle Gift Box
$2.49
These truffles come in an adorable gift box that is sure to please your valentine (or yourself!).
Related:
This article was produced and syndicated by MediaFeed.org.
AlertMe
---