Refinancing allows you to consolidate your existing student loans — you trade multiple loans for one student loan payment. When you refinance, you may be able to lower your monthly payments, reduce your interest rate, shorten your repayment terms, save money, and even add or remove a cosigner.
It's a good idea to ask yourself, "Why refinance student loans?" before you start searching for the right private lender for you. Read on for a list of the benefits that may come your way when you refinance your student loans.
What Is Student Loan Refinancing?
Student loan refinancing involves consolidating your student loans with a private lender. In the process, you receive a new loan with a new rate and term. Moving forward, you'd make payments to that private lender on that one loan only.
It's worth noting that refinancing is not the same as consolidating through a Direct Consolidation Loan. A Direct Consolidation Loan means that you combine multiple federal loans into one federal loan through the U.S. Department of Education. You usually don't save money with a Direct Consolidation Loan, because the resulting interest rate is a weighted average, rounded up to the nearest ⅛ of a percent.
You may be able to refinance your federal student loans and private student loans all at once. However, it's important to remember that refinancing your federal student loans means that you lose access to federal benefits and protections like income-driven repayment plans, some deferment and forbearance options, and loan forgiveness programs for certain borrowers, such as Public Service Loan Forgiveness. Federal student loans come with benefits and repayment options unique to them.
Is Refinancing Your Student Loans Worth It?
Is refinancing student loans a good idea for you? There are some benefits of refinancing student loans, like securing a lower monthly payment or a more competitive interest rate.
Continue reading for more information on when refinancing your student loans may make sense for your specific situation. Remember that not everyone will benefit from each of these advantages — it depends on your own needs.
1. Lower Monthly Payments
Refinancing may lower your monthly payments because you may lower your interest rate.
Lowering your monthly payments might also mean that you extend your loan term, however, which means you might not save money over time. In this case, ask your lender how much longer it might take you to pay off your loans. Some private lenders may offer lengthier repayment terms. Private lenders may offer repayment terms varying from five to 25 years.
2. Reduced Interest Rates
If you're asking this question in the context of reduced interest rates: "Is refinancing student loans worth it?" — the answer is probably yes! Reducing your interest rate may mean that you'll save money over the life of your loan. However, it's important not just to assume that that's the case. It's a good idea to take all calculations and factors into consideration before you pull the trigger on a refinance.
Private student loan lenders may offer both variable and fixed interest rates. Variable interest rates fluctuate depending on the situation in the broader market. They may begin at a lower rate but increase over time. In contrast, fixed interest rates stay the same throughout your loan term. If you are planning to pay off your loan quickly, you may consider a variable interest rate refinance.
3. Shorter Repayment Terms
Your repayment term refers to the number of years that you spend repaying your loan. A shorter repayment term may save you money because you'll pay interest over a fewer number of years. In general, loans with a shorter repayment term come with lower interest costs over time but higher monthly payments. On the other hand, loans with a longer repayment term usually come with lower monthly payments.
It's important to calculate your monthly payment and decide whether a higher monthly payment can fit into your budget.
4. Opportunity to Save Extra Money
Qualifying for a lower interest rate and either shortening your repayment term or keeping your current loan term may allow you to save money. Not only that, but when you don't have several student loan payments to juggle, it may be easier to budget by lessening the confusion of having to make multiple loan repayments.
5. Consolidating Loan Payments
The perks of refinancing aren't all money-related. As mentioned earlier, you can simplify your loans and eliminate the confusion of having to make several loan payments every single month. Organizing your loan payments can go even further than this. Simplifying all of your bills (not just your student loans) may even give you some of the same psychological benefits of a Marie Kondo tidy-up, such as improving mental health, time management, productivity, and more.
Simplifying could also help you avoid missing payments, which can affect your credit score.
6. Adding or Removing a Cosigner
Applying for a cosigner release removes a cosigner from loans.
Why might you want to remove a cosigner from your loans through refinancing? You may no longer want a cosigner to remain responsible for repaying your debt if you were to default. Cosigning can also have implications for a cosigner's debt-to-income (DTI) ratio, the ratio between the amount of debt they have related to their income. Their credit will show the extra debt they took on when they cosigned for you.
Tips for Finding a Lender
Ready to find a lender? Start by getting quotes from a few lenders, which usually just takes a few minutes online. Once you have several estimates, compare rates among lenders. Make sure you look at annual percentage rates (APRs), which represents the true cost of borrowing — they include fees as well.
Beyond getting a low-interest rate, you also want to look carefully at repayment terms. Are you looking at a shorter or longer-term length? Choosing your current term length or a shorter term can help you save money.
Using a calculator tool for refinancing student loans can also help you estimate how much money you may save and give you a sense of what your monthly payments might be.
Life Changes That Can Make Student Loan Refinancing Worth It
So, is it worth it to refinance student loans?
Certain life changes and situations can also make refinancing worth it. For example, if you want to get a higher credit score, save more money, buy a house, etc. you may want to consider refinancing.
•   Higher credit score: Making payments on time helps boost your credit score. One refinanced student loan payment is much easier to keep track of than multiple student loan payments. Simplifying can help prove that you're a reliable borrower.
•   Save money for other things: If you want to save for a new living room set or for your child's college fund, for example, refinancing can change your interest rate and help you save money over the long term.
•   Lower your debt-to-income (DTI) ratio: When you're on the hunt for another type of loan, such as a mortgage loan to buy a home, you may discover that you need to lower your DTI. Refinancing your student loan debt can help you pay off your loans faster and therefore lower your DTI more quickly.
Learn more in our guide to refinancing student loans.
Explore SoFi's Student Loan Refinancing Options
Refinancing can be a good idea if you are interested in securing a lower interest rate, a lower monthly payment, or simplifying your loan repayment by having only one monthly payment. It's important to weigh all the pros and cons and look at lenders' apples to apples. Comparing interest rates, fees, repayment terms, APRs, and more will give you the clearest understanding of your best possible outcome.
Learn More:
This article originally appeared on SoFi.com and was syndicated by MediaFeed.org.
SoFi Loan Products
SoFi loans are originated by SoFi Bank, N.A., NMLS #696891  Opens A New Window.(Member FDIC). For additional product-specific legal and licensing information, see SoFi.com/legal. Equal Housing Lender.

SoFi Student Loan Refinance
If you are looking to refinance federal student loans, please be aware that the White House has announced up to $20,000 of student loan forgiveness for Pell Grant recipients and $10,000 for qualifying borrowers whose student loans are federally held. Additionally, the federal student loan payment pause and interest holiday has been extended beyond December 31, 2022. Please carefully consider these changes before refinancing federally held loans with SoFi, since the amount or portion of your federal student debt that you refinance will no longer qualify for the federal loan payment suspension, interest waiver, or any other current or future benefits applicable to federal loans. If you qualify for federal student loan forgiveness and still wish to refinance, leave unrefinanced the amount you expect to be forgiven to receive your federal benefit.
CLICK HERE  for more information.
Notice: SoFi refinance loans are private loans and do not have the same repayment options that the federal loan program offers such as Income-Driven Repayment plans, including Income-Contingent Repayment or PAYE. SoFi always recommends that you consult a qualified financial advisor to discuss what is best for your unique situation.

Financial Tips & Strategies: The tips provided on this website are of a general nature and do not take into account your specific objectives, financial situation, and needs. You should always consider their appropriateness given your own circumstances.

More from MediaFeed:
7 fun ways to save money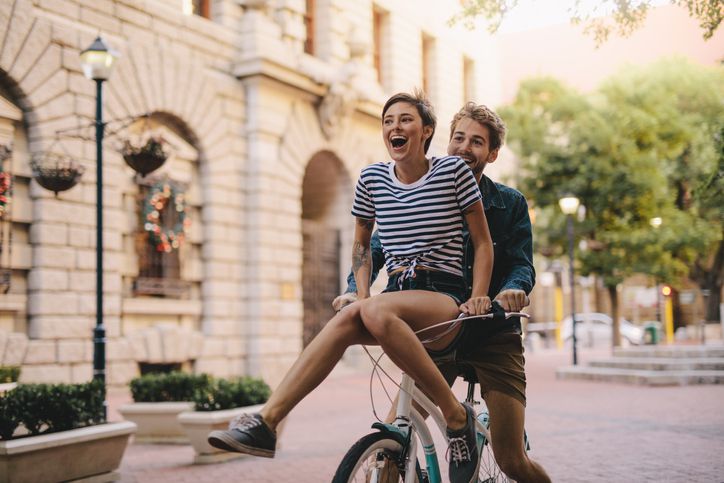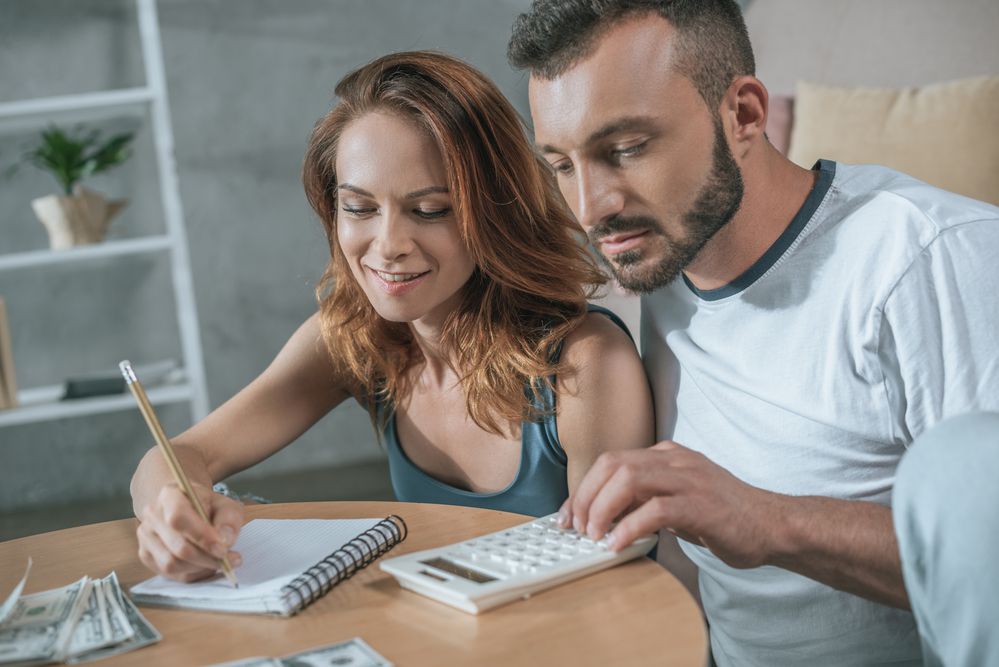 Featured Image Credit: Deposit Photos.
AlertMe