It's rare, but it can happen that you're unable to pay your monthly loan payment on your car and the bank repossesses it. Now you're without a vehicle to get to work, and you're likely at a loss about what to do next and may be asking yourself questions like, Can I get my car back? Can I refinance my car loan after repossession? How do I get back on track? 
If your car gets repossessed, knowing what to expect and what your options for refinancing your auto loan are afterward can make the situation a little less intimidating.
Related: 10 personal finance basics
When can a car repossession happen?
Did you read the fine print when you signed your auto loan? If not, you might want to do so right now. Likely, there's a clause that says if you miss X number of payments, the lender has the right to seize your vehicle to cover what you owe on the loan. A number of situations can result in your inability to make your loan payment. You might have lost your job and not have the funds to cover your bills. Or maybe you have an upside-down auto loan, meaning you owe more than the vehicle is worth and are struggling to pay it down. Some lenders may be flexible and give you a little leeway if you're having a temporary financial issue. The key is to communicate with your lender (rather than avoiding its calls) to find a way to avoid repossession at all costs.
How to get your car back from a repossession
Whether you can get your car back after being repossessed depends on several factors. First, how many months you've gone without making a payment on your loan. If it's been a month or two, your lender may work with you to let you catch up on late payments and get your vehicle back. If it's been longer, the lender may sell your car at auction to recuperate the cost of the loan you didn't finish paying. In addition to catching up on past-due payments, you may also have to cover costs associated with the repossession process, which could include towing and vehicle storage. It's important to understand also that if your car is seized and sold at auction, you may still be on the hook. If the auction sells the vehicle for less than you owe, you will still be responsible for paying the balance of the loan. Let's say you owe $3,000 and the car sells for only $2,000. You would still owe your lender $1,000, even though you no longer have the car.
Can you refinance a car loan after repossession?
So, can you refinance an auto loan after repossession? Possibly. It might make sense to refinance with the lender you already have a loan with. But realize you've got a lot working against you there, since that lender has already seen you miss payments and has had to go to the trouble of repossessing your car. However, your lender might consider giving you a refinance if you refinance over a longer period for a lower monthly payment, suggesting that you might be more likely to pay the second loan off on time.
If your original lender refuses, you're not out of options for refinancing your auto loan after repossession. Check to see if you qualify with your bank or another auto lender. If you don't, perhaps because your credit scores dipped due to that repossession, consider adding a cosigner to qualify for a refinance auto loan at a decent rate. The key here is to shop around. That's just good advice for how to shop for a car loan in general, but it's especially useful if you want to refinance after repossession.
Sample refinance options after repossession
Here are a few lender rates you might consider for refinancing your car loan after repossession, based on results found with the search terms "best repossession refinance loans" on July 5, 2021.
Red River Credit Union:  Starting at 2.99%
Refi Jet: Starting at 2.49%
Travis Credit Union: Starting at 2.09%
Watch out for predatory lenders
When you start looking for refinancing options after your car is repossessed, you may come across lenders who seem ready to bend over backwards to get you the refinance loan you need. But that comes at a price. These lenders may say that even if you have bad credit, you can qualify for a car loan. This could be appealing if you do indeed have bad credit. But look out for astronomical interest rates and hidden fees. Read the fine print carefully and don't let a sales rep pressure you into financing you're not fully on board with. Ask lots of questions. Thee might include the following:
What's the monthly payment?
For how many months will you have to make payments?
What's the APR?
What's the total cost of the loan?
Are there prepayment penalties or other fees?
Finally, if your gut says something's fishy, walk away.
How long does a car repossession affect your credit?
So does refinancing hurt your credit? No, but a car repossession probably will. It can result in negative marks that can stay on your credit report for seven years from when you stopped paying your auto loan and make it more difficult to get another loan. There are several ways the car repossession can affect your credit. First, you'll have late or missing payments on your auto loan, which will be reported to credit bureaus. Then, if your car is repossessed, you'll have a collection account on your credit report reflecting that.
If you don't continue making payments on your repossession car loans, you'll also have a mark for a defaulted loan. And you may also have a court judgment if the collections company was unable to collect the balance you owed. All of these derogatory marks may negatively impact your credit score.
Is a voluntary surrender better than a repossession?
There is one way you may be able to mitigate a little of the damage that getting your car repossessed can cause (including the embarrassment of having your car towed out of your driveway). It's called voluntary surrender.
What is a voluntary surrender?
Rather than waiting for your car to be taken, you can reach out to your lender to inform it that you are unable to continue paying on the loan. You can then make arrangements to give up the vehicle of your own accord. This is called a voluntary surrender. A voluntary surrender may accomplish a few different things. First, when you reach out, the lender may want to work with you to find a way for you to continue paying the loan. Second, it will appear on your credit report as a voluntary surrender, which shows other lenders that you were cooperative in trying to work out a solution on your auto loan. Your credit scores will still be impacted, but it will show on record that you were responsible in trying to rectify the situation.
The Takeaway
It may be possible to refinance a car after repossession, but nothing is guaranteed. You're probably better off if you can figure out a way to keep up with your payments and avoid repossession if you can.
Learn more:
This article originally appeared on LanternCredit.com and was syndicated by MediaFeed.org.
Lantern by SoFi:
This Lantern website is owned by SoFi Lending Corp., a lender licensed by the Department of Financial Protection and Innovation under the California Financing Law, license number 6054612; NMLS number 1121636.
All rates, fees, and terms are presented without guarantee and are subject to change pursuant to each provider's discretion. There is no guarantee you will be approved or qualify for the advertised rates, fees, or terms presented. The actual terms you may receive depends on the things like benefits requested, your credit score, usage, history and other factors.
*Check your rate: To check the rates and terms you qualify for, Lantern conducts a soft credit pull that will not affect your credit score. However, if you choose a product and continue your application, the lender(s) you choose will request your full credit report from one or more consumer reporting agencies, which is considered a hard credit pull and may affect your credit.
All loan terms, including interest rate, and Annual Percentage Rate (APR), and monthly payments shown on this website are from lenders and are estimates based upon the limited information you provided and are for information purposes only. Estimated APR includes all applicable fees as required under the Truth in Lending Act. The actual loan terms you receive, including APR, will depend on the lender you select, their underwriting criteria, and your personal financial factors. The loan terms and rates presented are provided by the lenders and not by SoFi Lending Corp. or Lantern. Please review each lender's Terms and Conditions for additional details.
Personal Loan:
SoFi Lending Corp. ("SoFi") operates this Personal Loan product in cooperation with Even Financial Corp. ("Even"). If you submit a loan inquiry, SoFi will deliver your information to Even, and Even will deliver to its network of lenders/partners to review to determine if you are eligible for pre-qualified or pre-approved offers. The lenders/partners receiving your information will also obtain your credit information from a credit reporting agency.
If you meet one or more lender's and/or partner's conditions for eligibility, pre-qualified and pre-approved offers from one or more lenders/partners will be presented to you here on the Lantern website. More information about Even, the process, and its lenders/partners is described on the loan inquiry form you will reach by visiting our Personal Loans page as well as our Student Loan Refinance page. Click to learn more about Even's Licenses and Disclosures, Terms of Service, and Privacy Policy.
Student Loan Refinance:
SoFi Lending Corp. ("SoFi") operates this Student Loan Refinance product in cooperation with Even Financial Corp. ("Even"). If you submit a loan inquiry, SoFi will deliver your information to Even, and Even will deliver to its network of lenders/partners to review to determine if you are eligible for pre-qualified or pre-approved offers. The lender's receiving your information will also obtain your credit information from a credit reporting agency.
If you meet one or more lender's and/or partner's conditions for eligibility, pre-qualified and pre-approved offers from one or more lenders/partners will be presented to you here on the Lantern website. More information about Even, the process, and its lenders/partners is described on the loan inquiry form you will reach by visiting our Personal Loans page as well as our Student Loan Refinance page. Click to learn more about Even's Licenses and Disclosures, Terms of Service, and Privacy Policy.
Student loan refinance loans offered through Lantern are private loans and do not have the debt forgiveness or repayment options that the federal loan program offers, or that may become available, including Income Based Repayment or Income Contingent Repayment or Pay as you Earn (PAYE).
Notice: Recent legislative changes have suspended all federal student loan payments and waived interest charges on federally held loans until 01/31/22. Please carefully consider these changes before refinancing federally held loans, as in doing so you will no longer qualify for these changes or other future benefits applicable to federally held loans.
Auto Loan Refinance:
Automobile refinancing loan information presented on this Lantern website is from MotoRefi. Auto loan refinance information presented on this Lantern site is indicative and subject to you fulfilling the lender's requirements, including: you must meet the lender's credit standards, the loan amount must be at least $10,000, and the vehicle is no more than 10 years old with odometer reading of no more than 125,000 miles. Loan rates and terms as presented on this Lantern site are subject to change when you reach the lender and may depend on your creditworthiness. Additional terms and conditions may apply and all terms may vary by your state of residence.
Secured Lending Disclosure:
Terms, conditions, state restrictions, and minimum loan amounts apply. Before you apply for a secured loan, we encourage you to carefully consider whether this loan type is the right choice for you. If you can't make your payments on a secured personal loan, you could end up losing the assets you provided for collateral. Not all applicants will qualify for larger loan amounts or most favorable loan terms. Loan approval and actual loan terms depend on the ability to meet underwriting requirements (including, but not limited to, a responsible credit history, sufficient income after monthly expenses, and availability of collateral) that will vary by lender.
Life Insurance:
Information about insurance is provided on Lantern by SoFi Life Insurance Agency, LLC.
More from MediaFeed:
9 crucial things to consider if you're thinking of refinancing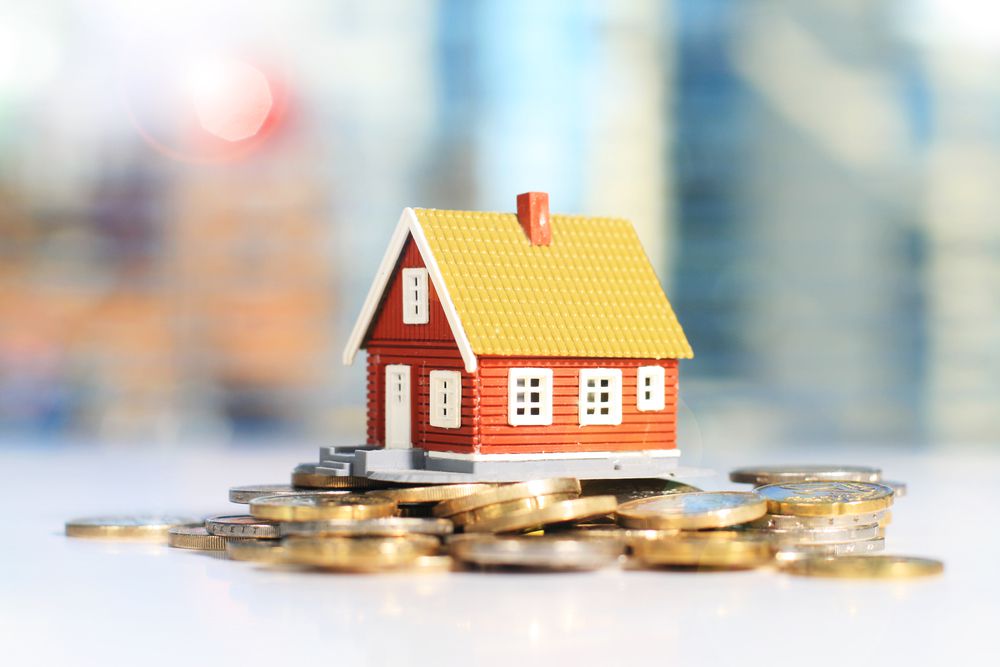 Featured Image Credit: Burhanuddin Helmi/istock.
AlertMe