Your chances of qualifying for a personal loan after a bankruptcy depend in part on the type and date of your filing, your credit scores and your income. If you are approved, you likely will pay a higher interest rate or fees.
A bankruptcy will remain on your credit reports for up to seven to 10 years, but with effort, your credit scores can become healthier during that time and beyond. While you should always consult with a qualified accountant or attorney regarding your finances post-bankruptcy, and never rely on a blog post like this one, here are a few tips to help you understand what to expect.
Related: Can personal loans hurt your credit?
Two Main Types of Bankruptcy Filings
While bankruptcy can feel like an isolating experience, it's not uncommon. Every year, hundreds of
thousands of individuals file petitions, though it's a figure dwarfed by the 1.6 million in late 2010, when a wave of filings spurred by the Great Recession crested.
There are two main types of bankruptcy available to individuals: Chapter 7 and Chapter 13. With both, typically a bankruptcy trustee reviews the bankruptcy petition, looks for any red flag  and tries to maximize the amount of money unsecured creditors will get.
About 70% of the petitions in 2020 were filed under Chapter 7, and 30% were filed under Chapter 13.
Chapter 7 Bankruptcy
This is often called liquidation bankruptcy because the trustee assigned to the case sells, or "liquidates," non-exempt assets in order to repay creditors.
Many petitioners, though, can keep everything they own in what is known as a "no-asset case." Most states let you keep clothing, furnishings, a car, money in qualified retirement accounts, and some equity in your home if you're a homeowner. (Each state has a set of exemption laws, but federal exemptions exist as well, and you might be able to choose between them; definitely talk to a professional about this.)
After the bankruptcy process is complete, typically within three to six months, most unsecured debt is wiped away. The filer receives a discharge of debt that releases them from personal liability for certain dischargeable debts.
Chapter 13 Bankruptcy
This form, AKA reorganization bankruptcy or a wage earner's plan, allows petitioners whose debt falls under certain thresholds to keep all their assets if they agree to a repayment plan for three to five years. A trustee collects the money and pays unsecured creditors an amount equal to the value of non-exempt assets, according to Experian. Once the terms of the plan are met, most of the remaining qualifying debt is erased.
If the debtor's monthly income is less than the state median, the plan will be for three years unless the court approves a longer period. If the debtor's monthly income is greater than the state median, the plan generally must be for five years, according to uscourts.gov.
Certain debts can't be discharged through a court order, even in bankruptcy. They include most student loans, most taxes, child support, alimony and court fines. You also can't discharge debts that come up after the date you filed for bankruptcy.
Will Bankruptcy Ruin My Credit?
A bankruptcy will be considered a "very negative event" on your FICO Score, the folks at FICO say, but the severity depends on a person's entire credit profile. Someone with a super high credit score could expect a "huge" drop, but someone with negative items already on their credit reports might see only a modest drop, FICO says.
The good news is that the negative effect of the bankruptcy will lessen over time. Lenders who check credit reports will learn about a bankruptcy filing for years afterward, specifically:
For Chapter 7, up to 10 years after the filing
For Chapter 13, up to seven years
Still, filing for bankruptcy doesn't mean you can't ever get approved for a loan. Your credit scores can improve if you stay up to date on your repayment plan or your debts are discharged, among other steps that can be taken. You may even be able to help your credit scores during bankruptcy by making the required payments on any outstanding debts, whether or not you have a repayment plan. Of course, everyone's circumstances and goals are different, so always consult a professional with questions.
That said, realize that some lenders deny credit to any applicant with a bankruptcy on a credit report, according to VantageScore, which, like FICO, calculates credit scores.
Should I Apply for a Loan After Bankruptcy?
Before applying for an unsecured personal loan, meaning a loan is not secured by collateral, it's a good idea to get copies of your credit reports from the three major credit reporting agencies: Equifax, Experian and TransUnion. Make sure that your reports represent your current financial situation and check for any errors.
If you filed for Chapter 7 bankruptcy and had your debts discharged, they should appear with a balance of $0. If you filed for Chapter 13, the credit report should accurately reflect payments that you've made as part of your repayment plan.
Next, you can consider getting prequalified for a personal loan and comparing offers from several lenders. They will likely ask you to supply contact and personal information, as well as details about your employment and income.
If you see a loan offer that you like, you'll complete an application and provide documentation about the information you provided. Most lenders will consider your credit history and debt-to-income ratio, among other personal financial factors.
A heads-up on "no credit check" loans: They usually have high fees or a high annual percentage rate (APR).
If You're Approved for a Personal Loan
Before you sign on the dotted line, it's smart to take the following steps:
1. Read the Fine Print
Since you have or had a bankruptcy on your record, the terms of your offer may be less than favorable, so consider whether you feel like you're getting a reasonable deal.
People with "average" to bad credit scores might see APRs on personal loans ranging from nearly 18% to 32%. Make sure you are clear on your interest rate and fees, and compare offers from different lenders to make the choice that works for you.
2. Avoid Taking Out More Than You Need
You're paying interest on the money you borrow, so it's generally better to only borrow funds that you actually need. Further, it's probably wise to only take out as much as you can afford to repay on time since paying on time is an important key to rebuilding your credit.
If You're Not Approved for a Personal Loan
If you are denied a personal loan, don't despair. You may have options for moving forward:
1. Appealing to the Lender
You can try to explain the factors that led you to file for bankruptcy and how you have turned things around, whether that's a record of on-time payments or improved savings. The lending institution may not change its mind, but there's always a possibility the lender can adjust its decision case by case.
You likely have the best chance at an institution that you've worked with for years or one that is less bound to one-size-fits-all formulas — a local credit union, community bank, online lender or peer-to-peer lender.
2. Looking Into Applying With a Co-signer
A co-signer who has a strong credit and income history may be able to help you qualify for a loan. But keep in mind that if you can't pay, the co-signer may be responsible for paying back your loan.
3. Building Your Credit
It's OK to take some time to try to improve your credit scores before reapplying for an unsecured personal loan. You still have a chance to work toward reducing your other debt.
The Takeaway
Getting approved for an unsecured personal loan after bankruptcy isn't impossible, but it's a good idea to compare offers, go in with eyes wide open about interest rates and fees, and gauge whether it's the right time to borrow.
Learn More:
This article
originally appeared on SoFi.com and was
syndicated by MediaFeed.org.
SoFi Loan Products
SoFi loans are originated by SoFi Lending Corp. or an affiliate (dba SoFi), a lender licensed by the Department of Financial Protection and Innovation under the California Financing Law, license # 6054612; NMLS # 1121636. For additional product-specific legal and licensing information, see SoFi.com/legal.
External Websites: The information and analysis provided through hyperlinks to third party websites, while believed to be accurate, cannot be guaranteed by SoFi. Links are provided for informational purposes and should not be viewed as an endorsement.
Financial Tips & Strategies: The tips provided on this website are of a general nature and do not take into account your specific objectives, financial situation, and needs. You should always consider their appropriateness given your own circumstances.
Third Party Brand Mentions: No brands or products mentioned are affiliated with SoFi, nor do they endorse or sponsor this article. Third party trademarks referenced herein are property of their respective owners.

More from MediaFeed:
Bankruptcy and student loans: What you should know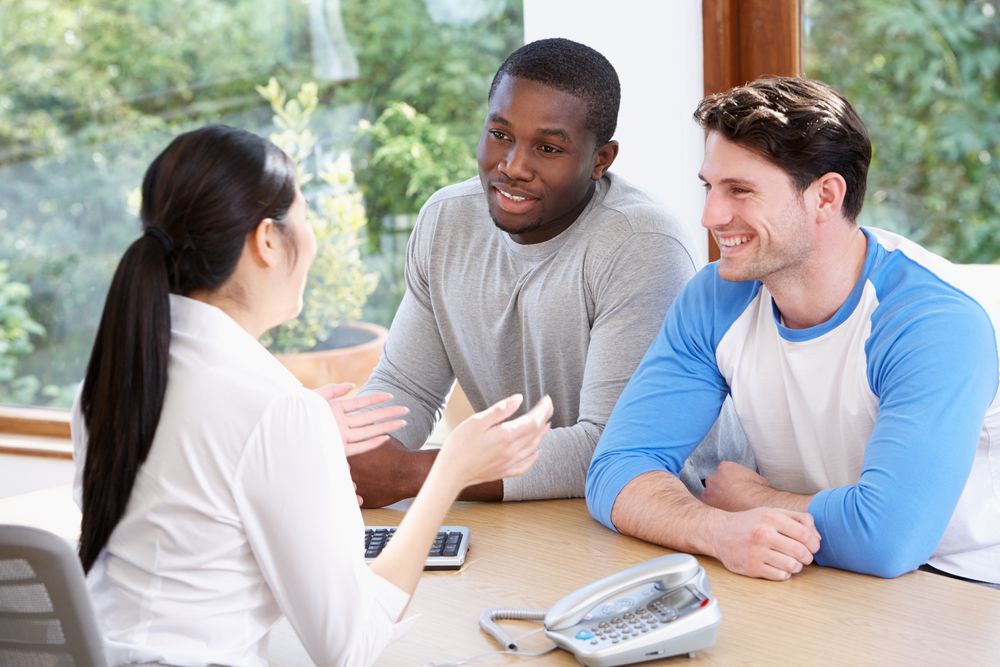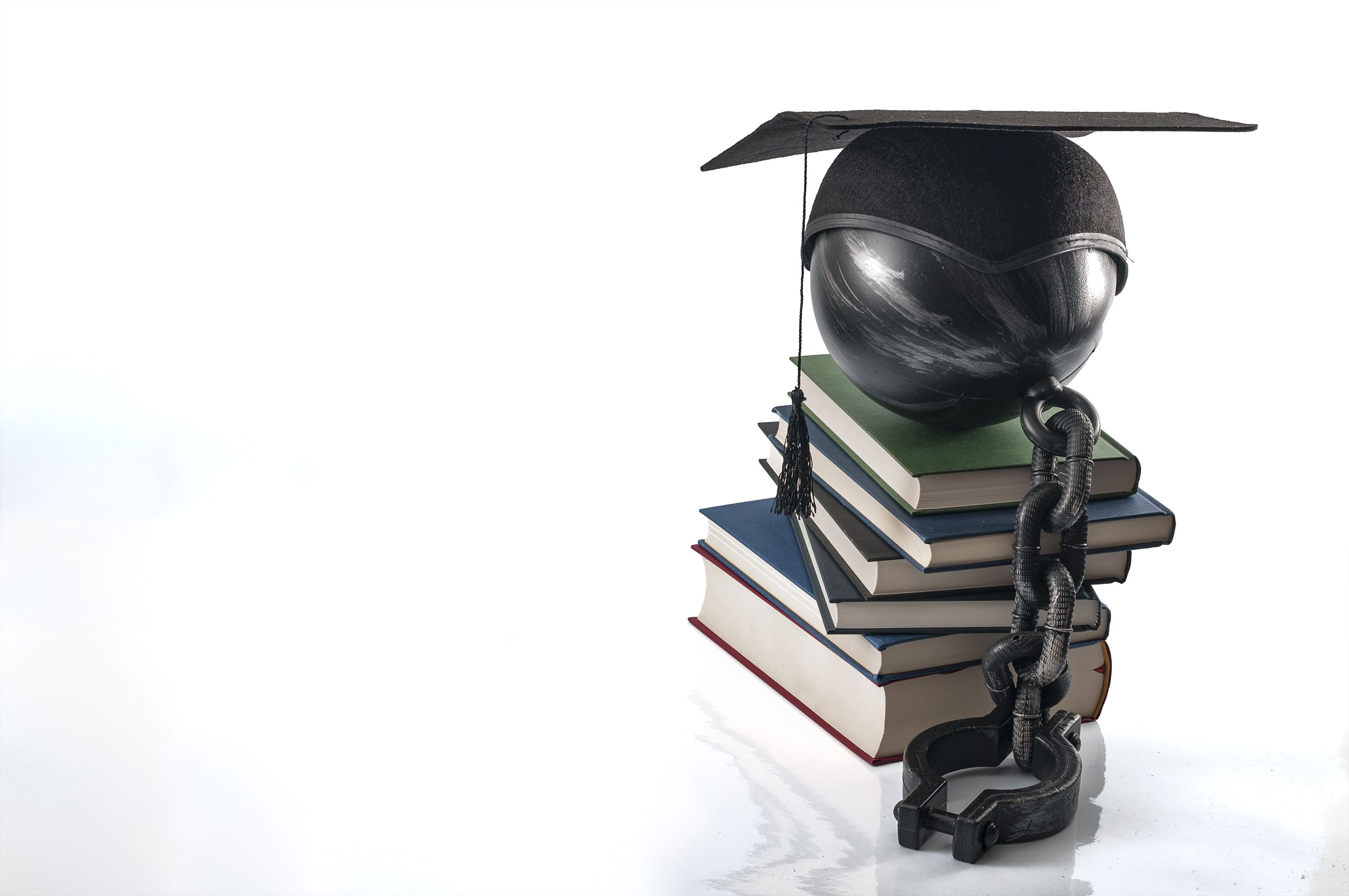 Featured Image Credit: Gam1983 / istockphoto.
AlertMe