An estimated 7.9 million part-time college students are hard at work this year. They may be a part-time student because of financial reasons, caregiver or parental duties, medical issues, or other reasons, but for all scenarios, balancing college with other duties and needs can be a struggle.
One question that can come up for part-time students is whether they need to pay back student loans if they're not attending classes full time. In short, if a student meets their school's requirements for half-time enrollment, they are generally not required to make payments on federal student loans. Private student loans have their own terms and depending on the lender, students may be required to make payments on their loan while they are enrolled in school. Read on for some clarification.
Related: Jobs that pay for college tuition
What Is a Part-Time College Student?
A part-time college student is someone who is not taking a full course load during any given academic quarter or semester. Individual schools set the standards for what counts as a full- or part-time student, but in general, full-time students may take about 12 credits or four classes at a time.
Part-time students may take anywhere from six to 11 credits or two to three classes per academic period.
Students may choose to attend college part-time in order to take care of family obligations, work a day job, or because of other circumstances that don't allow them to take four classes at one time.
Repaying Student Loans as a Part-Time Student
In general, part-time students may not need to pay back their federal student loans while they are attending school as long as they don't drop below half-time enrollment — or as long as they haven't graduated.
What does this mean in practicality? If you're a part-time student and you are taking at least half of the full-load credit hours, you generally won't need to start paying off your federal student loans until you graduate.
For example, if a full course load at your school is 12 credits, and you're taking six credits this semester, you are still enrolled at least half time, and wouldn't normally be required to start paying back your federal student loans. If, however, you drop down below half-time enrollment by taking only one three-credit class, you would no longer be attending school at least half time and may be required to start paying off your federal student loans.
When Do I Have to Start Paying Back My Student Loans?
If you are a part-time student who graduates or drops below half-time enrollment, you may not need to start paying back your federal student loans right away. Many new grads, or those entering a repayment period for the first time, are given a six-month grace period before they have to start paying federal student loans back.
The exact length of any grace period depends on the type of loan you have and your specific circumstances. For example, Federal Direct Subsidized Loans and Direct Unsubsidized Loans all have a standard six-month grace period before payments are due.
Factors That May Influence The Grace Period
There is good news if you're a member of the armed forces — and are called to active duty 30 days or more before your grace period ends: You could delay the six-month grace period until after you return from active duty.
One important thing to remember is that if you enter a grace period because you dropped below half-time enrollment but then you re-enroll in school at least half time before the end of the grace period, you will receive the full six-month grace period on your federal student loans when you stop attending school or drop below half time enrollment (other conditions can apply here).
This is because, in general, once you start attending school at least half-time again, you're no longer obligated to start making payments on federal student loans. In this situation, you would still get a grace period after you graduate even though you may have used part of a grace period while you were attending school less than half-time. Note that most loan types will still accrue interest during the grace period.
You may lose out on any grace period if you consolidate your federal student loans with the federal government during your grace period. In that scenario, you'll typically need to start paying back your loan once the consolidation is disbursed (paid out).
Repayments for Federal Student Loans
If you have private student loans, don't count on getting a grace period before you start paying back your loans. Student loans taken out from private lenders don't have the same terms and benefits as federal student loans, which means that private student loans may not offer a grace period at all, or it may be a different length than the federal grace period.
Some lenders may require students to make payments on private student loans while they are enrolled in school. If you have a private loan or are considering a private loan, check with the lender directly to understand the terms for repayment and whether or not there is a grace period.
How Do I Pay Back My Student Loans?
There are things you can do to make paying back your loans as painless as possible. When you enter loan repayment on a federal student loan, you'll be automatically enrolled in the Standard Repayment Plan, which requires you to pay off your loan within 10 years.
However, there are other types of federal student loan repayment plans available, including income-driven repayment plans and loan forgiveness programs for public service, and it is always worth learning about the different plans so you can make an educated choice.
As mentioned, private student loans have different requirements than federal student loans. Individual lenders will determine the repayment plans available to borrowers.
Take a Look at Refinancing
One option you may want to consider is refinancing your student loans with a private lender. Refinancing your student loans allows you to combine all your federal and private student loans into one new, private loan. This new loan might come with better terms, meaning if you qualify you may end up with a lower monthly payment or a shorter loan repayment term.
It's important to remember, however, that student loan refinancing isn't right for everyone. If you refinance your federal loans they will no longer be eligible for any federal repayment assistance, like the Public Service Loan Forgiveness (PSLF) program or income-driven repayment plans.
The Takeaway
Part-time student loans who are enrolled at least half-time, based on the definition at their school, are generally not required to make payments on their federal student loans. Private student loans have terms and conditions that are set by the individual lender and may require students to make payments on their loans while they are enrolled in school.
Related:
This article
originally appeared on SoFi.com and was
syndicated by MediaFeed.org.
SoFi Loan Products
SoFi loans are originated by SoFi Lending Corp. or an affiliate (dba SoFi), a lender licensed by the Department of Financial Protection and Innovation under the California Financing Law, license # 6054612; NMLS # 1121636  Opens A New Window.. For additional product-specific legal and licensing information, see SoFi.com/legal.
SoFi Student Loan Refinance
IF YOU ARE LOOKING TO REFINANCE FEDERAL STUDENT LOANS PLEASE BE AWARE OF RECENT LEGISLATIVE CHANGES THAT HAVE SUSPENDED ALL FEDERAL STUDENT LOAN PAYMENTS AND WAIVED INTEREST CHARGES ON FEDERALLY HELD LOANS UNTIL THE END OF JANUARY 2022 DUE TO COVID-19. PLEASE CAREFULLY CONSIDER THESE CHANGES BEFORE REFINANCING FEDERALLY HELD LOANS WITH SOFI, SINCE IN DOING SO YOU WILL NO LONGER QUALIFY FOR THE FEDERAL LOAN PAYMENT SUSPENSION, INTEREST WAIVER, OR ANY OTHER CURRENT OR FUTURE BENEFITS APPLICABLE TO FEDERAL LOANS. CLICK HERE  FOR MORE INFORMATION.
Notice: SoFi refinance loans are private loans and do not have the same repayment options that the federal loan program offers such as Income-Driven Repayment plans, including Income-Contingent Repayment or PAYE. SoFi always recommends that you consult a qualified financial advisor to discuss what is best for your unique situation.
External Websites: The information and analysis provided through hyperlinks to third party websites, while believed to be accurate, cannot be guaranteed by SoFi. Links are provided for informational purposes and should not be viewed as an endorsement.
Financial Tips & Strategies: The tips provided on this website are of a general nature and do not take into account your specific objectives, financial situation, and needs. You should always consider their appropriateness given your own circumstances.

More from MediaFeed:
Private student loan relief options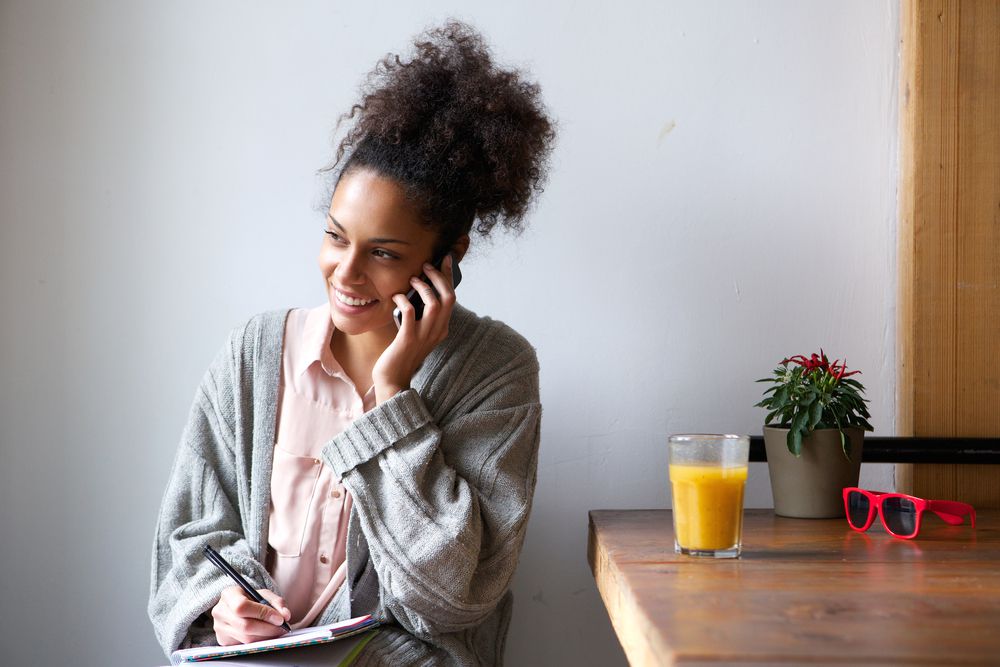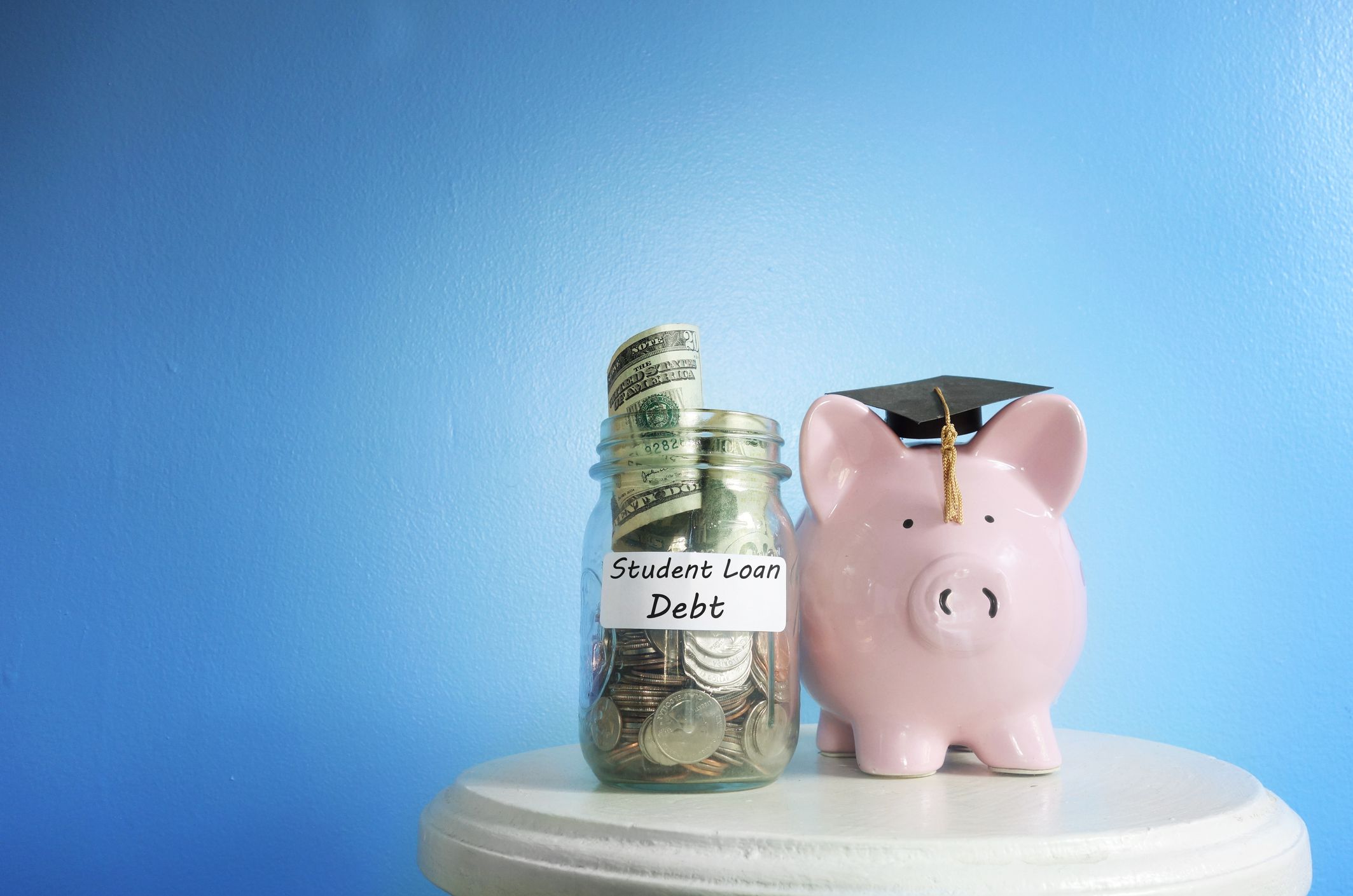 Featured Image Credit: tommaso79/ iStock.
AlertMe