Credit cards offer many benefits and conveniences to both consumers and businesses — but they also often come with several fees. Although these fees may be small, they can add up over time. As such, it's important to be aware of what fees your credit card charges.
Read on to learn more about what credit card fees are and the types of credit card fees you may encounter as a card holder.
Related: Charge offs, defined and explained
What Are Credit Card Fees?
Credit card issuers charge various fees for different aspects of their credit cards. This can include an annual fee for simply having the card. Or it could be a fee that applies if you make a certain type of transaction, such as a cash advance or balance transfer, or if you're late on making your payment.
To find out your credit card's fees, refer to your credit card terms and conditions.
Is It Legal to Charge a Credit Card Fee?
Credit card fees are entirely legal. Fees can apply to both cardholders and merchants. That being said, there are some limits on when credit card surcharges and convenience fees can be charged. A credit card surcharge is a fee a merchant can opt to add if a customer pays by credit card, while a credit card convenience fee may apply when a merchant offers an alternative payment method.
There are currently 10 states that prohibit these charges: California, Colorado, Connecticut, Florida, Kansas, Maine, Massachusetts, New York, Oklahoma, and Texas. In states where these charges are permitted, merchants must follow certain protocols.
What Companies Are Charging Credit Card Fees?
When it comes to cardholder fees, there are a variety of different credit card fees that customers can expect from the major credit card issuers. Which fees apply and the amount of these fees will vary depending on the credit card.
When it comes to merchant fees, credit card fees vary by network. American Express charges the highest credit card processing fees out of all card issuers, as you can see in the table below.
Types of Credit Card Fees
There are many types of credit card fees, including fees for consumers and fees for businesses. Here's a rundown on some of the types of credit card fees you may run into.
Returned Payment Fee
A returned payment fee applies when your payment for your credit card bill is returned, like when your bank account has insufficient funds to cover the amount To avoid returned payment fees, don't make a credit card payment without first checking that you have enough money in your bank account to cover it.
Balance Transfer Fee
If your credit card offers balance transfers, you may pay a balance transfer fee if you choose to move a balance from one card to another. A balance transfer fee is a percentage of the amount transferred. So, transferring larger balances will result in paying a larger balance transfer fee.
Cash Advance Fee
If you use your credit card to get cash, you can expect to pay a cash advance fee. These fees are generally a percentage of the cash advance and they tend to be steep, generally 3% to 5% per cash advance.
Foreign Transaction Fee
A foreign transaction fee is charged when you make a purchase in a foreign currency. These fees can apply whenever a charge is made in non-U.S. dollars — even if the purchase was made within the country. Some credit cards don't charge foreign transaction fees, however, especially ones that are focused on travel benefits.
Late Payment Fee
If you don't make your minimum payment by the statement due date, you will be charged a late fee. Late fees are charged once per billing cycle that you make a late payment. Some credit card issuers will waive your first late fee in certain circumstances. These fees are generally a flat amount and can increase in amount the more often you're late on your payments.
Interest Charges
If you don't pay off your balance in full each billing cycle, you'll owe interest. Your credit card interest rate is listed in your as your annual percentage rate (APR). Most cards charge a variable APR, which means your rate will fluctuate depending on the current prime rate. Always read your credit card statement to make sure that all charges are correct when paying off your balance.
Annual Fee
An annual fee is a fee charged for holding a credit card. Not all credit cards charge annual fees, but some credit cards — particularly those that offer benefits — do. Sometimes the annual fee is waived during the first year. The amount of an annual fee can range anywhere from $35 to over $500.
Card Replacement Fee
A card replacement fee applies when you request a new physical credit card. Card replacement fees are generally low (under $15), but additional fees can apply if you request a rush delivery. Some credit card companies will give you one replacement card for free.
Credit Card Processing Fee
Credit card processing fees are charged to businesses to process credit card payments. These fees are generally around 2% of each purchase, but they vary by network. American Express is considered the priciest in terms of credit card processing fees.
Discount Rate
The discount rate is the percentage of a sale that goes toward paying the credit card processing fee. The discount rate includes all fees that are paid to card issuers and networks via interchange fees and assessment fees.
Other New Credit Card Cost & Fees
There are other credit card fees that businesses have to consider. These include monthly fees paid to the merchant service provider and card reader costs, among others.
Assessment Fee
The assessment fee is a credit card processing fee that merchants pay directly to the credit card network. The amount of assessment fees varies by network.
Merchant Service Provider Markup Fees
Merchant service providers (MSP) also charge a fee to merchants in order to process the payments. MSP fees are usually charged on a per-transaction basis. They may vary depending on the volume of transactions, the average amount involved in a typical transaction, and other factors.
What Happens If I Do Not Pay Credit Card Fees?
If you don't pay your credit card fees, the fees are added to the next credit card bill. You may also be charged additional fees for not paying the fees you owe. If the fee is related to a late payment, your late payment also will be reported to the credit bureaus and can appear on your credit card report, and it can negatively affect your credit score. If you continue to not pay your credit card bill, your card could be frozen.
How Do I Avoid Paying Credit Card Fees?
Some credit card fees are unavoidable. However, there are some fees you can avoid. For example, if you avoid taking out cash advances, making balance transfers, and making late payments, you will not have to pay the fees associated with those activities. Some cards also don't charge certain fees, or they may waive fees for the first year you have the card. For example, many travel credit cards do not charge foreign transaction fees, and many credit cards don't have annual fees.
Some cards that do charge an annual fee may waive the fee for the first year. If you already have a card that charges an annual fee, you could ask for a retention offer that may cover the annual fee. Or you could switch to a card that either has no annual fee or one that's lower.
How Do You Get a Credit Card?
If you're interested in getting a credit card, you'll first want to have an understanding of your finances and know what your credit score is. From there, you can start to compare credit cards that you're eligible to determine which one might be right for you. As you consider which credit card to get, you'll want to take a close look at credit card fees that may apply, as well as any other fine print related to the card. Also think about what's most important to you, whether that's travel benefits or a low APR.
Once you've settled on a card, you can complete the application process. You can do so online, over the phone, or through the mail.
The Takeaway
Although credit card fees may seem small, they can add up over time and across the various fees. Common credit card fees to look out for include annual fees, late payment fees, balance transfer fees, and foreign transaction fees, among others, and then merchants will have a separate set of credit card fees to look out for.
Learn More:
This article originally appeared on LanternCredit.com and was syndicated by MediaFeed.org.
Lantern by SoFi:
This Lantern website is owned by SoFi Lending Corp., a lender licensed by the Department of Financial Protection and Innovation under the California Financing Law, license number 6054612; NMLS number 1121636. (www.nmlsconsumeraccess.org)
All rates, fees, and terms are presented without guarantee and are subject to change pursuant to each provider's discretion. There is no guarantee you will be approved or qualify for the advertised rates, fees, or terms presented. The actual terms you may receive depends on the things like benefits requested, your credit score, usage, history and other factors.
*Check your rate: To check the rates and terms you qualify for, Lantern and/or its network lenders conducts a soft credit pull that will not affect your credit score. However, if you choose a product and continue your application, the lender(s) you choose will request your full credit report from one or more consumer reporting agencies, which is considered a hard credit pull and may affect your credit.
All loan terms, including interest rate, and Annual Percentage Rate (APR), and monthly payments shown on this website are from lenders and are estimates based upon the limited information you provided and are for information purposes only. Estimated APR includes all applicable fees as required under the Truth in Lending Act. The actual loan terms you receive, including APR, will depend on the lender you select, their underwriting criteria, and your personal financial factors. The loan terms and rates presented are provided by the lenders and not by SoFi Lending Corp. or Lantern. Please review each lender's Terms and Conditions for additional details.
Many factors affect your credit scores and the interest rates you may receive. SoFi is not a Credit Repair Organization as defined under federal or state law, including the Credit Repair Organizations Act. SoFi does not provide "credit repair" services or advice or assistance regarding "rebuilding" or "improving" your credit record, credit history, or credit rating. For details, see the FTC's website on credit (https://consumer.ftc.gov/credit-loans-debt)
Financial Tips & Strategies: The tips provided on this website are of a general nature and do not take into account your specific objectives, financial situation, and needs. You should always consider their appropriateness given your own circumstances.
Personal Loan:
SoFi Lending Corp. ("SoFi") operates this Personal Loan product in cooperation with Even Financial Corp. ("Even"). If you submit a loan inquiry, SoFi will deliver your information to Even, and Even will deliver to its network of lenders/partners to review to determine if you are eligible for pre-qualified or pre-approved offers. The lenders/partners receiving your information will also obtain your credit information from a credit reporting agency. If you meet one or more lender's and/or partner's conditions for eligibility, pre-qualified and pre-approved offers from one or more lenders/partners will be presented to you here on the Lantern website. More information about Even, the process, and its lenders/partners is described on the loan inquiry form you will reach by visiting our Personal Loans page as well as our Student Loan Refinance page. Click to learn more about Even's Licenses and Disclosures, Terms of Service, and Privacy Policy.
Personal loan offers provided to customers on Lantern do not exceed 35.99% APR. An example of total amount paid on a personal loan of $10,000 for a term of 36 months at a rate of 10% would be equivalent to $11,616.12 over the 36 month life of the loan.
Student Loan Refinance:
SoFi Lending Corp. ("SoFi") operates this Student Loan Refinance product in cooperation with Even Financial Corp. ("Even"). If you submit a loan inquiry, SoFi will deliver your information to Even, and Even will deliver to its network of lenders/partners to review to determine if you are eligible for pre-qualified or pre-approved offers. The lender's receiving your information will also obtain your credit information from a credit reporting agency. If you meet one or more lender's and/or partner's conditions for eligibility, pre-qualified and pre-approved offers from one or more lenders/partners will be presented to you here on the Lantern website. More information about Even, the process, and its lenders/partners is described on the loan inquiry form you will reach by visiting our Personal Loans page as well as our Student Loan Refinance page. Click to learn more about Even's Licenses and Disclosures, Terms of Service, and Privacy Policy.
Student loan refinance loans offered through Lantern are private loans and do not have the debt forgiveness or repayment options that the federal loan program offers, or that may become available, including Income Based Repayment or Income Contingent Repayment or Pay as you Earn (PAYE).
Notice: Recent legislative changes have suspended all federal student loan payments and waived interest charges on federally held loans until 08/31/22. Please carefully consider these changes before refinancing federally held loans, as in doing so you will no longer qualify for these changes or other future benefits applicable to federally held loans.
Auto Loan Refinance:
Automobile refinancing loan information presented on this Lantern website is from Caribou. Auto loan refinance information presented on this Lantern site is indicative and subject to you fulfilling the lender's requirements, including: you must meet the lender's credit standards, the loan amount must be at least $10,000, and the vehicle is no more than 10 years old with odometer reading of no more than 125,000 miles. Loan rates and terms as presented on this Lantern site are subject to change when you reach the lender and may depend on your creditworthiness. Additional terms and conditions may apply and all terms may vary by your state of residence.
Secured Lending Disclosure:
Terms, conditions, state restrictions, and minimum loan amounts apply. Before you apply for a secured loan, we encourage you to carefully consider whether this loan type is the right choice for you. If you can't make your payments on a secured personal loan, you could end up losing the assets you provided for collateral. Not all applicants will qualify for larger loan amounts or most favorable loan terms. Loan approval and actual loan terms depend on the ability to meet underwriting requirements (including, but not limited to, a responsible credit history, sufficient income after monthly expenses, and availability of collateral) that will vary by lender.
Life Insurance:
Information about insurance is provided on Lantern by SoFi Life Insurance Agency, LLC. Click here to view our licenses.
More from MediaFeed:
Here's what really happens to credit card debt when you die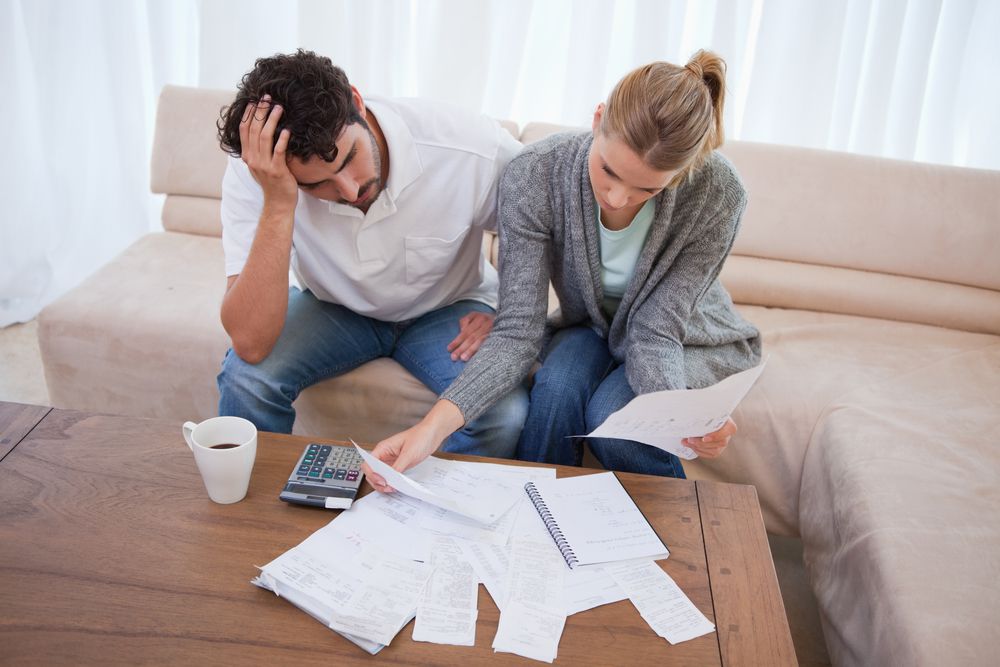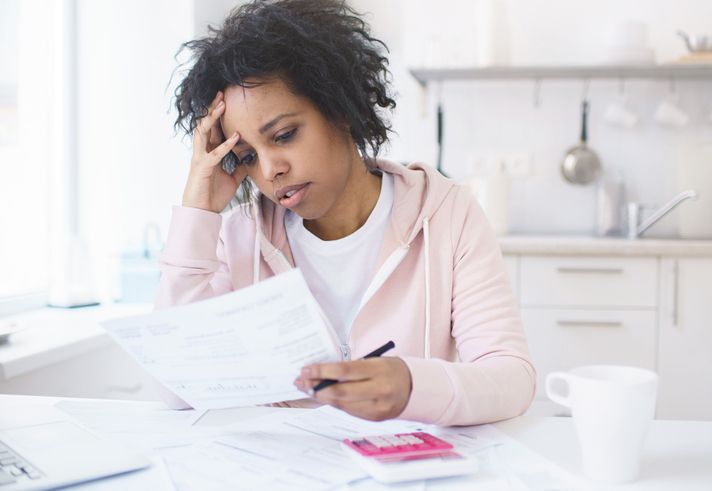 Featured Image Credit: DepositPhotos.com.
AlertMe