Many Americans are concerned about where the economy is headed, and their prospects for homeownership may be a big factor. While many non-homeowners have plans to buy a home in the near future, there isn't presently enough supply to meet their demand. Despite their interest in buying, consumers say that now is a particularly bad time to purchase a home.
Just one-third say it's a good time to buy
In its most recent National Housing Survey, a monthly poll on home purchase sentiment, government-sponsored enterprise Fannie Mae asked consumers about their confidence in the economy and whether or not they think it's a good time to buy and sell a home. The survey results showed that optimism toward home selling has hit a historical high, while optimism toward homebuying is at a historical low:
30% say it's a good time to buy a home
77% say it's a good time to sell a home
55% expect mortgage rates to go up over the next 12 months
Economy on the "wrong track"
The belief that the economy is on the overall "right track" is at its lowest since October 2013, with 65% of consumers saying the economy is currently on the "wrong track."
In addition to concerns about rising mortgage rates, other concerns may continue to hurt consumers' confidence in the economy and in homebuying. Doug Duncan, chief economist at Fannie Mae, says that supply chain disruptions and inflation are added causes for this sagging confidence.
In particular, consumers look to be concerned that pay increases may not keep pace with inflation. While the majority of respondents say they are not concerned about losing their jobs over the next 12 months (84%), many also say that their income level has not increased over the last year (62%).
Duncan did express a modicum of optimism: "[W]hile economic uncertainty could potentially dampen mortgage demand over the longer term, we believe current market conditions remain conducive to home purchase activity, as demand for homes continues to far outstrip the supply available for sale."
Indeed, the October 2021 Home Purchase Sentiment Index (which compiles information from the NHS) is 75.5, up a point from the previous month — however, it is still down a significant 6.2 points from the previous year (81.7 in October 2020).
Methodology
Fannie Mae's National Housing Survey (NHS) polled approximately 1,000 respondents via live telephone interview, and was conducted from Oct. 1 to Oct. 23, 2021. The Home Purchase Sentiment Index (HPSI) distills information about consumers' home purchase sentiment from the NHS into a single number. The HPSI reflects consumers' current views and forward-looking expectations of housing market conditions and complements existing data sources to inform housing-related analysis and decision making.
This article originally appeared on ValuePenguin.com and was syndicated by MediaFeed.org.
More from MediaFeed:
20 affordable cities for homebuyers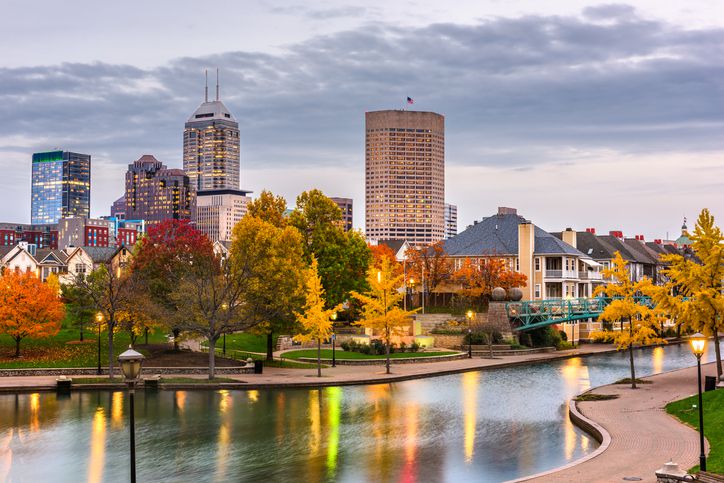 Featured Image Credit: DepositPhotos.com.
AlertMe